October 2, 2010
Mary the Queen Church
Corinthian Gardens Clubhouse
In the few years that I've been shooting kiddie parties, I have come to know and become friends with some of the best suppliers in the industry. Working with them has made my job so much more enjoyable and so much less stressful. One of my favorite people to work with is Imma Ongteco of
Kidstar Kastles
. I'm always excited to shoot parties by Kidstar Kastles because I know there will be lots of colors and pretty details. My camera always has a feast!
I was booked for Kaitlyn's party through Imma. This means I didn't have any correspondence with the client at all before the event. However, it was such an easy event for me because aside from the fact that I was working with friends, I was also happy to find that the clients and their families were really nice and gracious. I even met one of my old college friends at the party! (It turned out, Kaitlyn's parents were both from UP as well.)
Below are some of my favorite photos from the event.
We started with the baptism at the Mary the Queen Church.
It was pretty crowded inside the baptistry because there were two other babies being baptized along with Kaitlyn.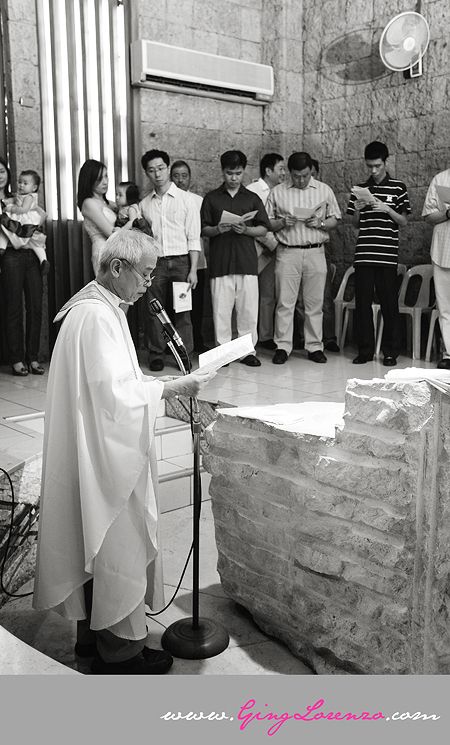 For most of the ceremony, I had to used my long lens a lot to take close-up shots and crop out the other people.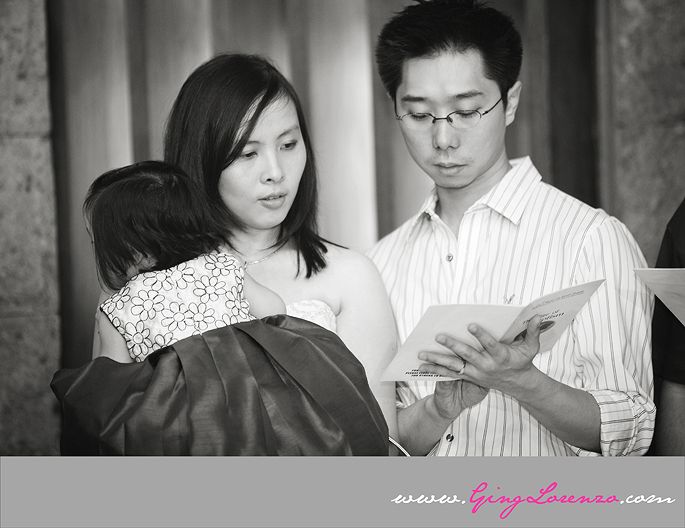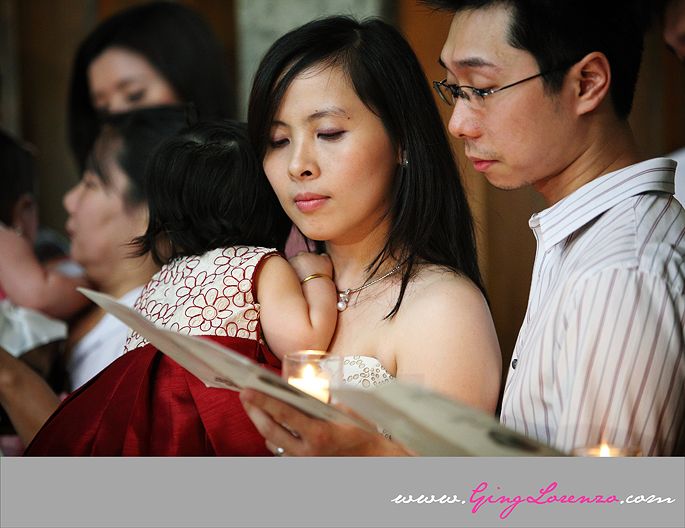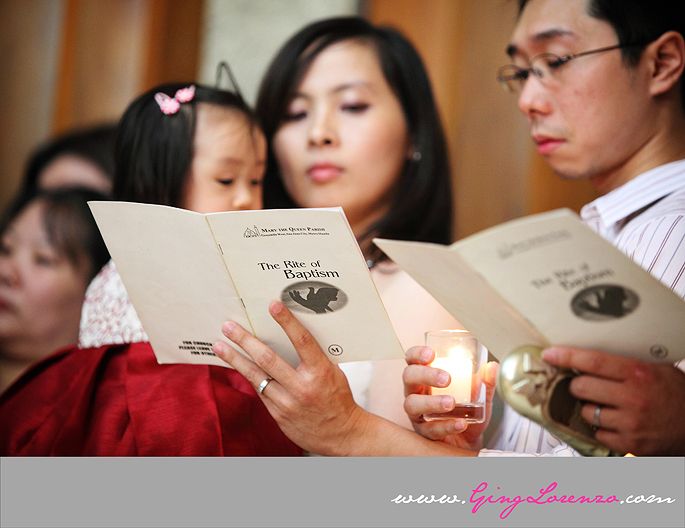 A few family shots at the church. Although Kaitlyn wasn't in the mood yet.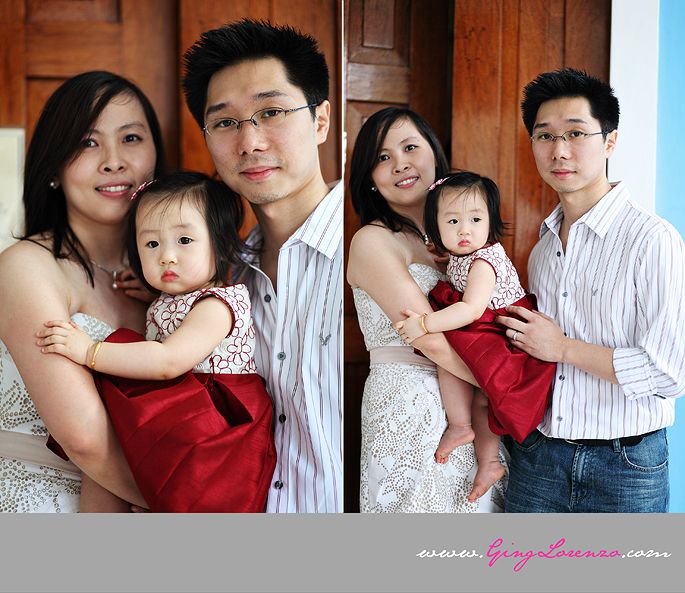 And then it was time for the party.
Like I've said, if you want a burst of colors, you can never go wrong with Kidstar Kastles!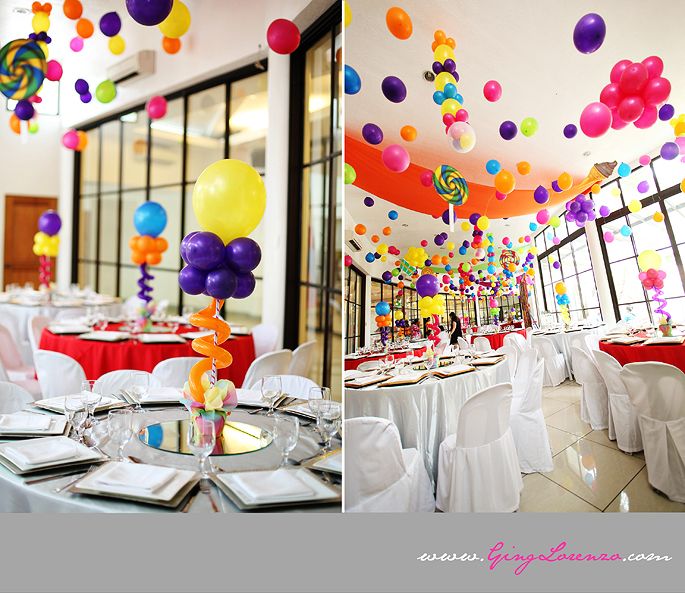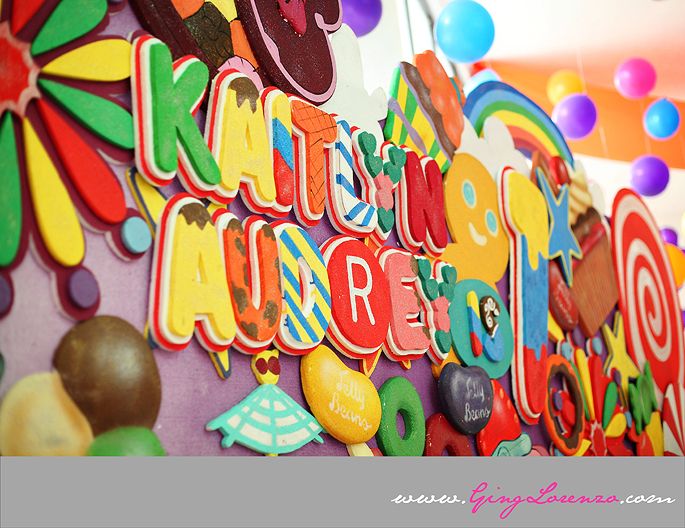 Colorful cake ensemble! Just looking at it is enough to give one a sugar high!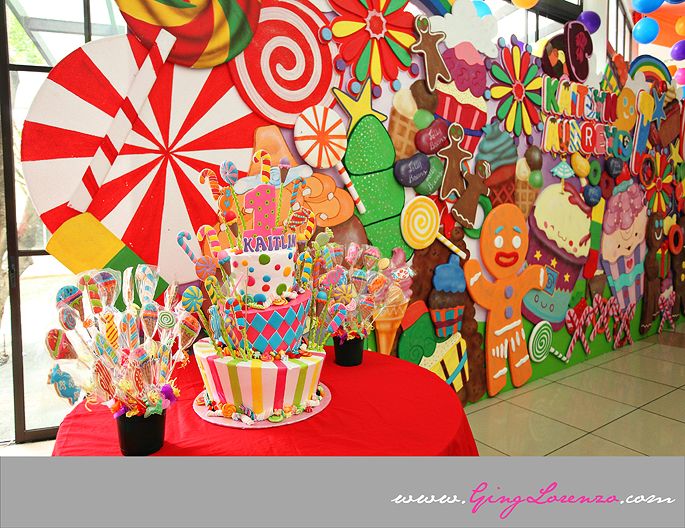 We were able to take a few family shots before most of the guests arrived.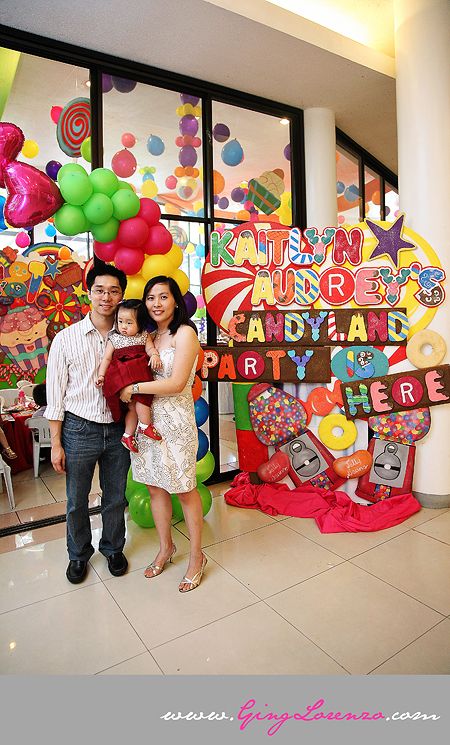 I loved these water bottles that were given away to all the kids!
Host-magician for the day was Marcus.
Kaitlyn having her lunch.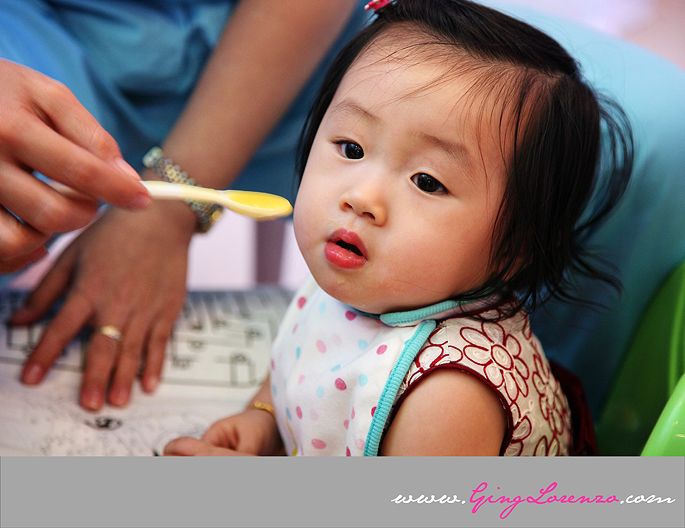 Kaitlyn with Grandma. :)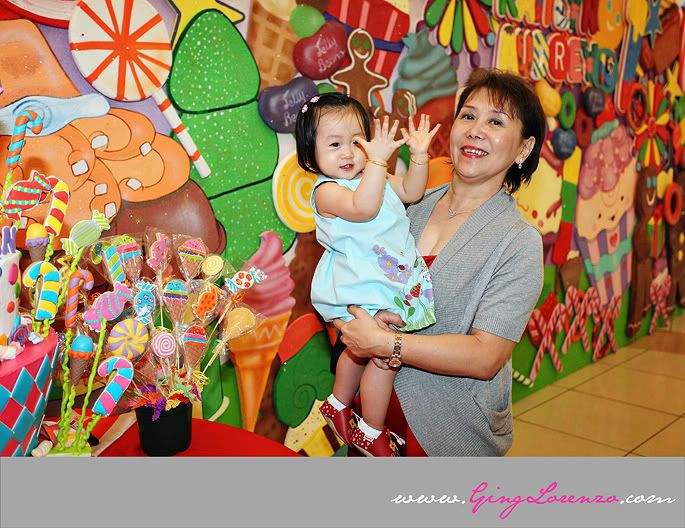 Candle-blowing.