August 22, 2010
55 Events Place
Their actual birthdays are just a couple of days apart, so Mommy Cheryll and Daddy Aliang decided to throw one big party for both boys instead. When we walked into the venue, we were greeted with a really a jungle set-up--complete with green swags and vines along the ceiling, balloon trees and miniature animals scattered around the tables, and a big safari-themed cake for Riley (Tyler had his own cake, of course!)!
Below are some of the photos from the party.
Chek out the cool invite with a bamboo frame and tiny plastic leaves to complete the look!
These were the centerpieces.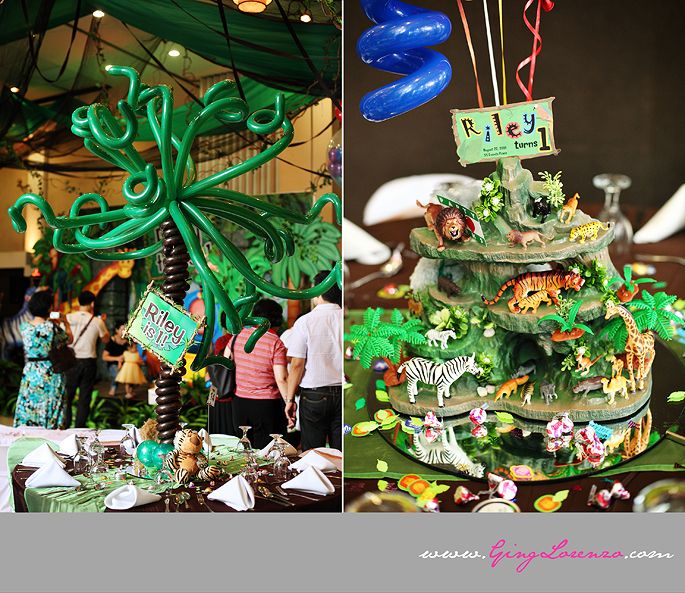 And if you looked closely, these cute details were scattered on each table.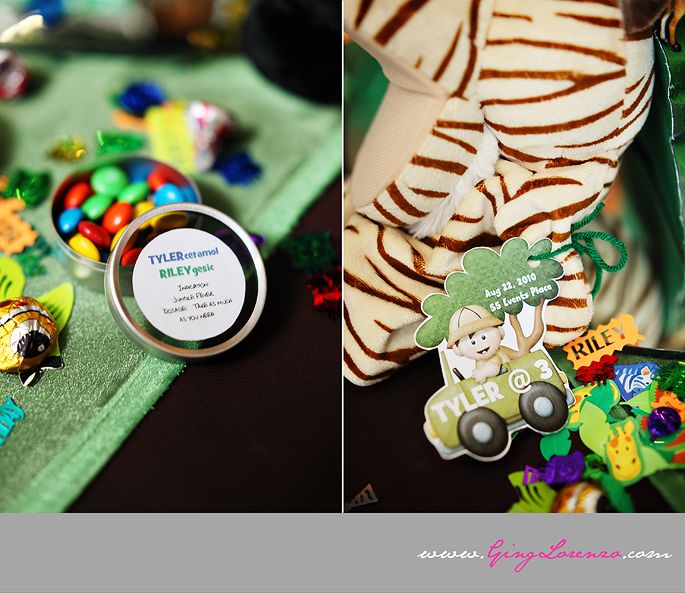 The giant cake for Riley along with smaller cakes and cupcakes.
A closer look at the cupcakes and mini cakes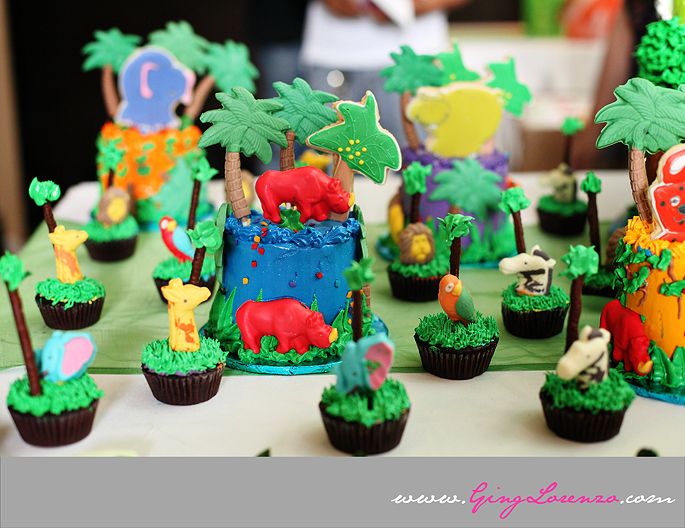 And here was Tyler's cool "Thomas the Train"-themed cake and cupcakes!
Since this was Riley's first birthday, I was instructed to get more portrait shots of Riley. We were able to spend a few minutes with him at the lounge.
Cute shirt!:)
For the party, Riley changed into this safari-themed outfit. Big brother Tyler had one too!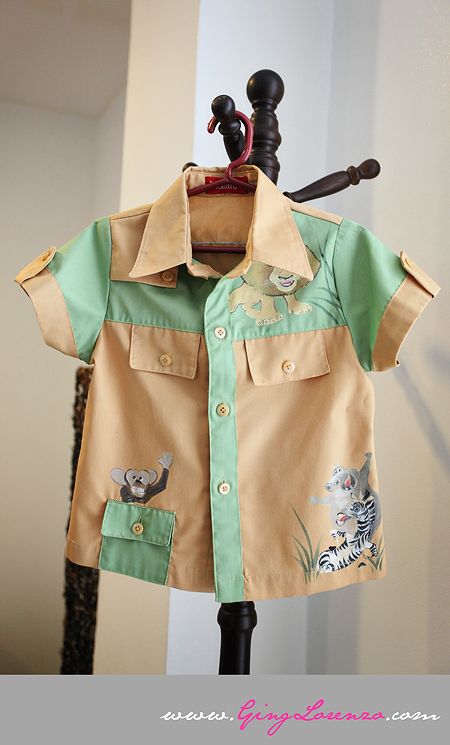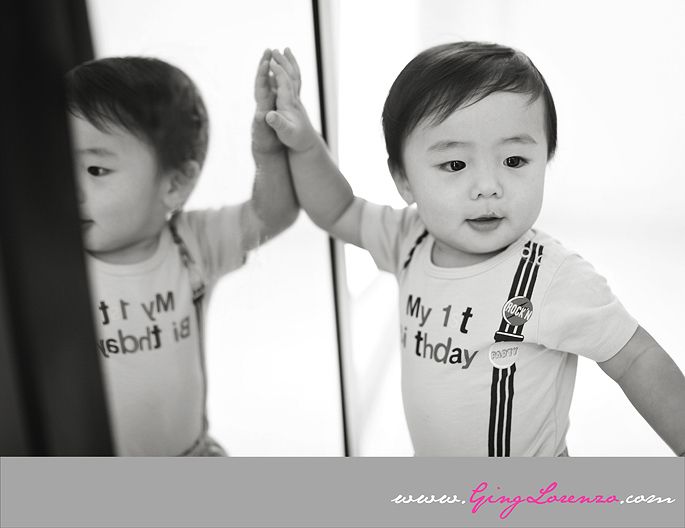 Jiggles the Balloon Lady was there!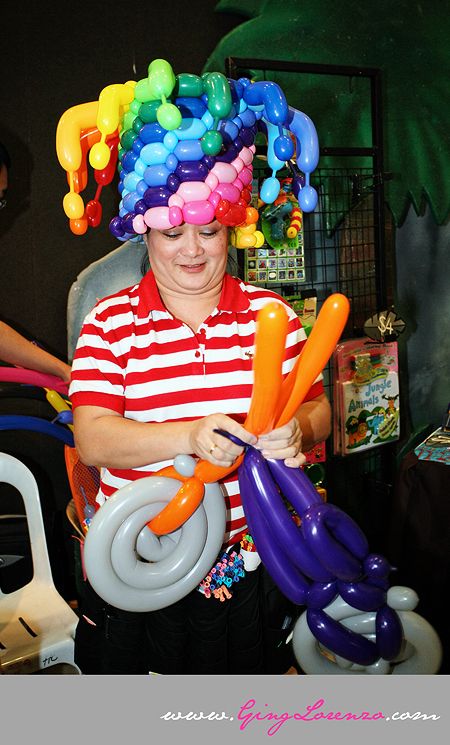 Lou Hilario was also there!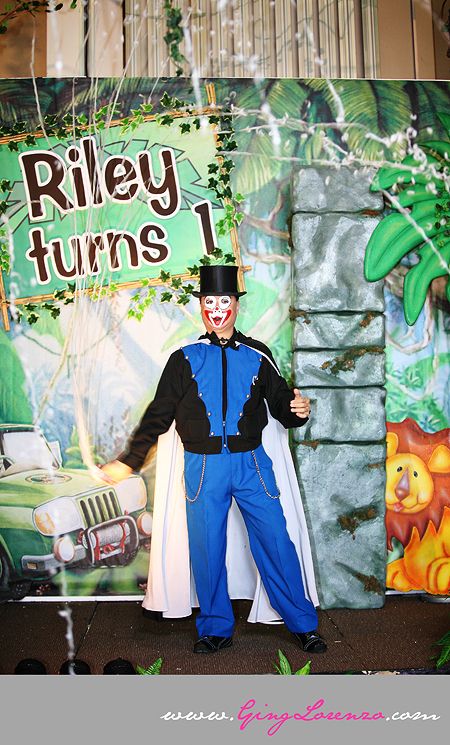 Lou Hilario doing his puppet show with a couple of the guests.
Riley during the show.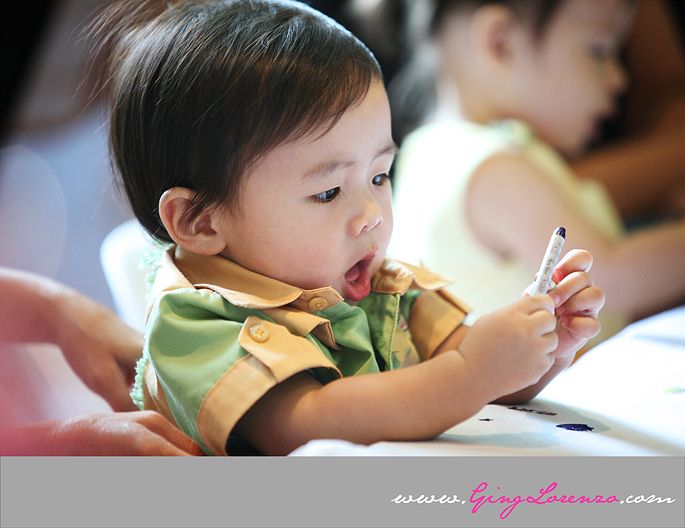 Riley with Mommy Cheryll.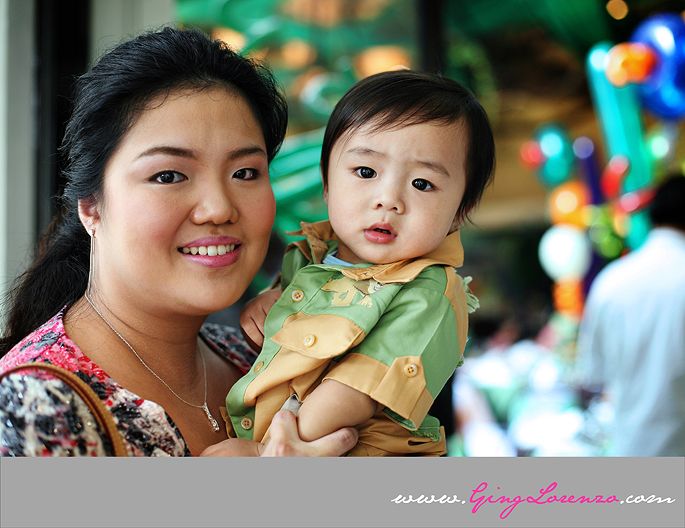 Tyler during one of the games.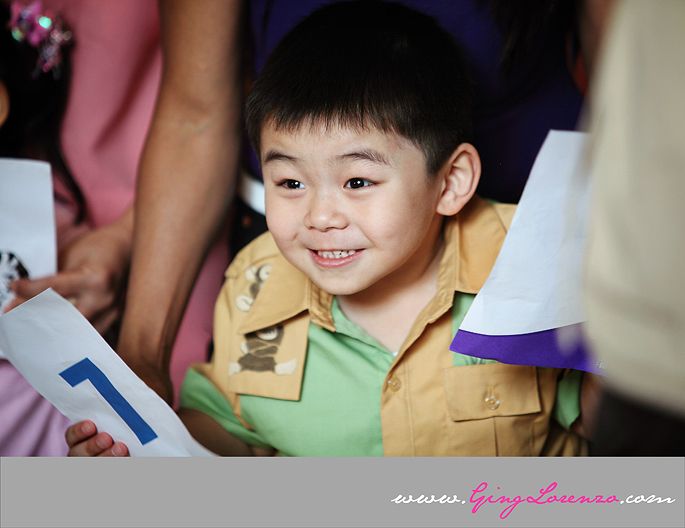 First one to blow his birthday candle was Riley.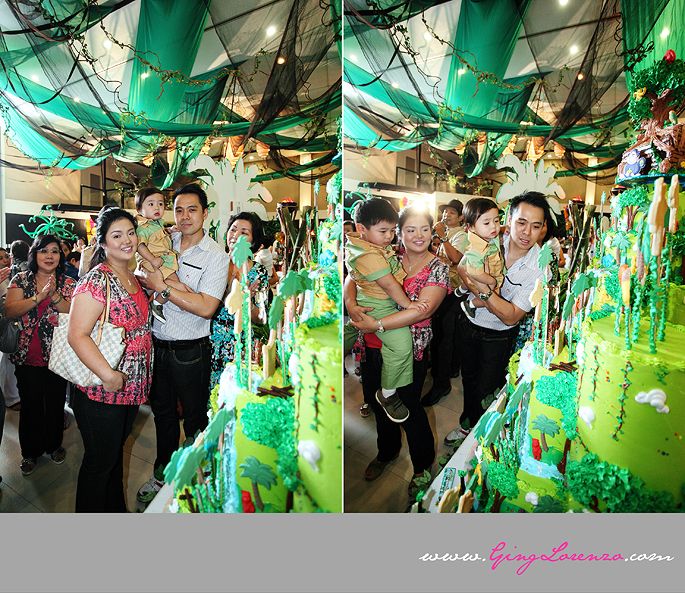 And then we all went to the other side of the stage to blow out Tyler's birthday candle.:)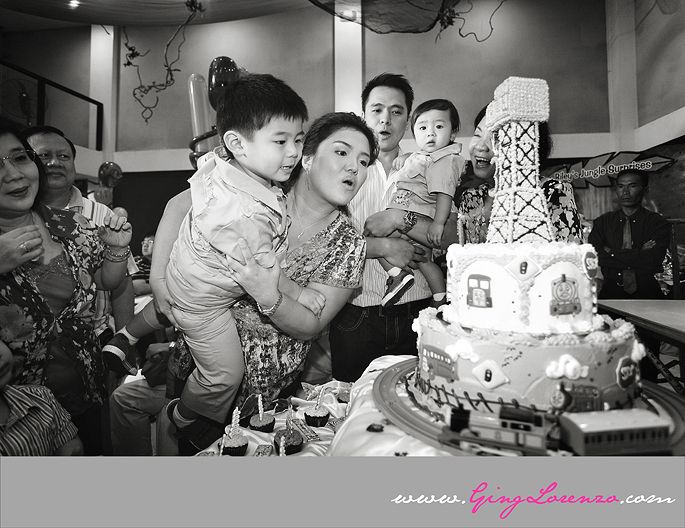 Before we left, I just had to take a few shots of the kids identical shoes.:)