Mac and Karen were referred to me by
Kix Tavora
when he had to do a short stint in Singapore. Although they had already had their engagement pictorial with Kix, Mac and Karen requested a "getting-to-know-you" session with me as well. I readily agreed because I know how important it is to meet wedding clients at least once before the wedding. A pre-wedding photo session is also a perfect ice-breaker between a photographer and the couple.
Mac is currently based in Korea and came home only about a week before their wedding. We had the shoot only a few days before their big day.
When we were texting and emailing about possible locations, I remembered a short photo shoot I did at Harbour Square in Manila several months ago, so I suggested the place to Karen. Fortunately, we got great weather that day (we were supposed to do the shoot a few days earlier but we had to postpone because of heavy downpour) so we were able to get sunny and colorful shots that I love so much.
Here are some of my favorites.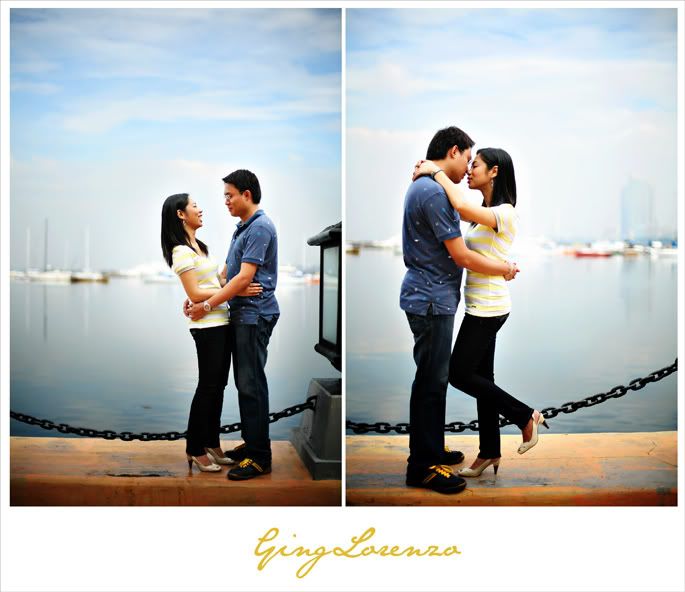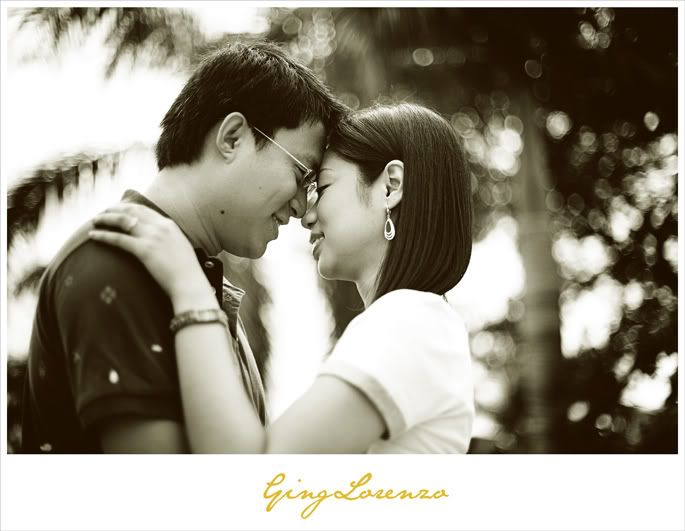 A lot of people have been noticing my obsession with shoes. And yeah, I did love these guys' shoes.:)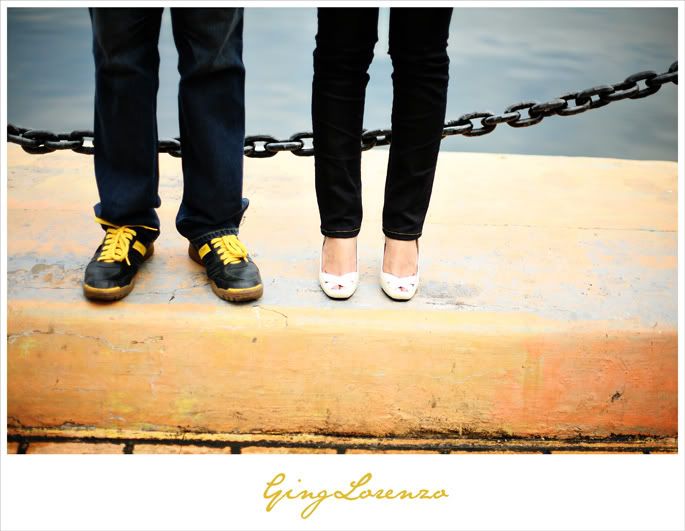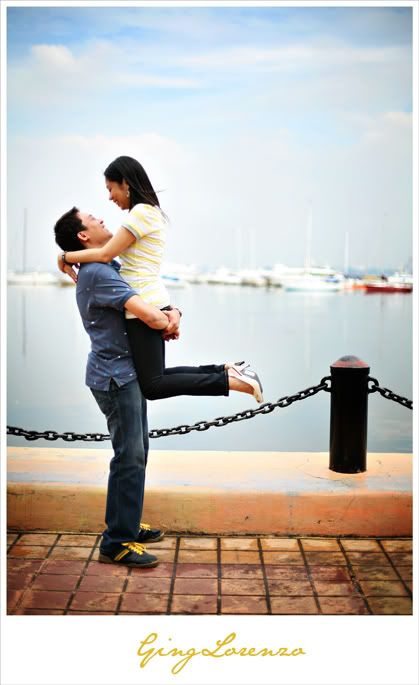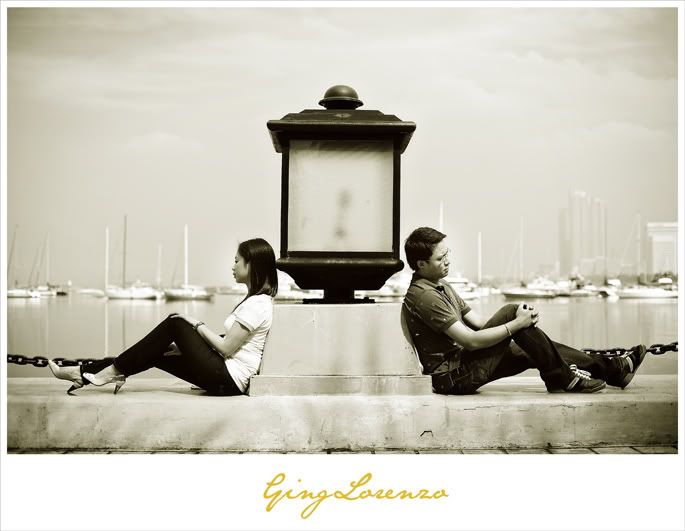 My sister Pie assisted me during the shoot (while shooting on the side as well), and she told us that at one point a woman who happened to pass by told her that Karen looks a lot like Mulan (the Disney character). Well, doesn't she?:)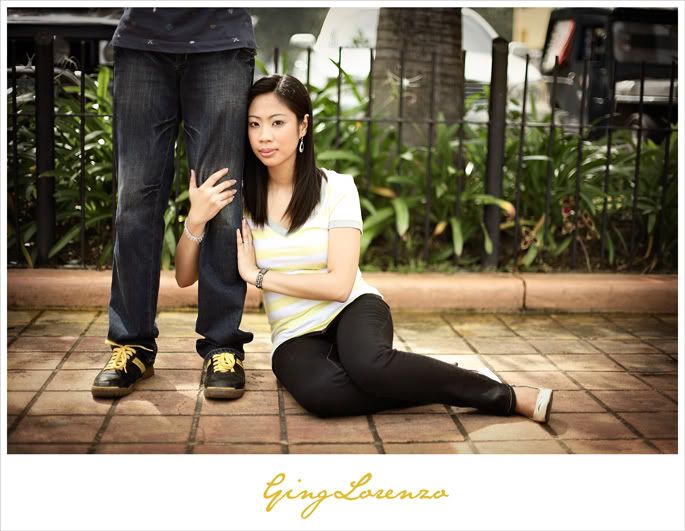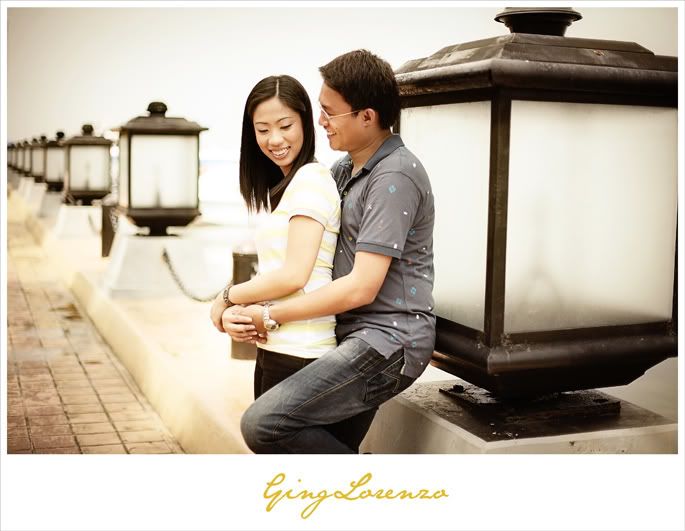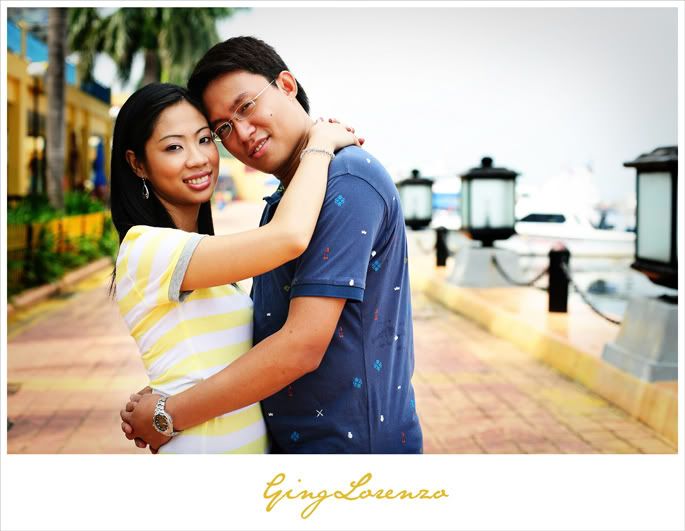 And then we headed to the nearby Luneta. Tacky, right? But if you look closely enough, you'd actually find little charming spots around the park like the ones in these next shots.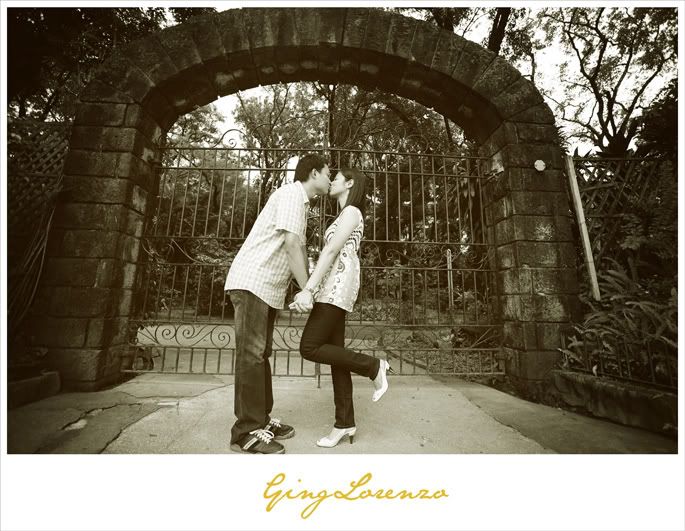 I love these next two shots.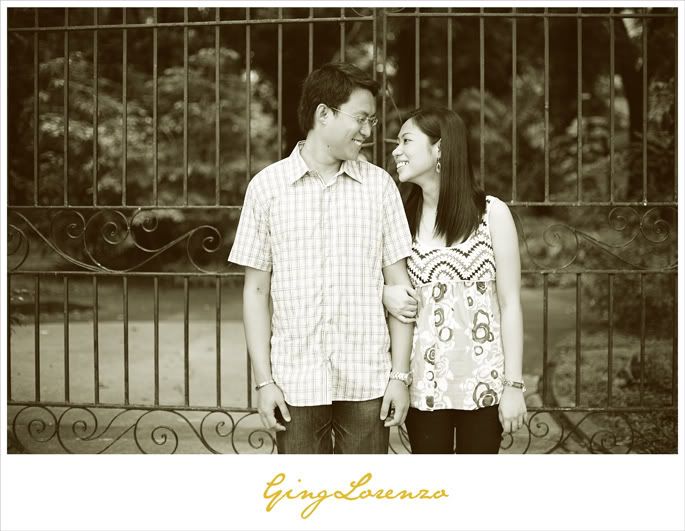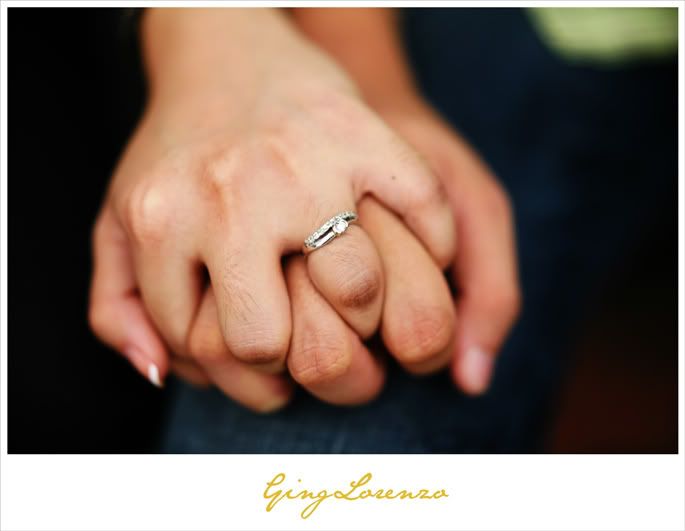 Mac told me they used to do their engineering plates (they're both ECE's, by the way) inside the Chinese Garden in Luneta when they were in college. So, there you go. The place actually held some memories for them, too.