I shot Oliver and Vanessa's wedding in 2008. I will always remember them as one of the nicest couples I've ever worked with. They're both soft-spoken and very down-to-earth. Of course, I was thrilled when Vanessa emailed to ask me to do a family photo session with their bundle of joy, Cinni. Oh, and I'll be photographing Cínni's 1st birthday party in a couple of months, so I'm really looking forward to seeing the family again.:)
Below are just some of my favorites from the session.
We did the pictorial around their residential compound. The weather was great so it wasn't difficult to find nice spots to take pictures.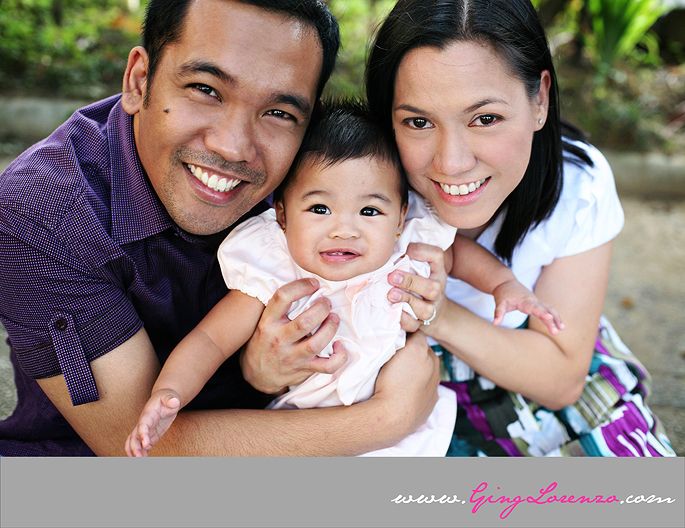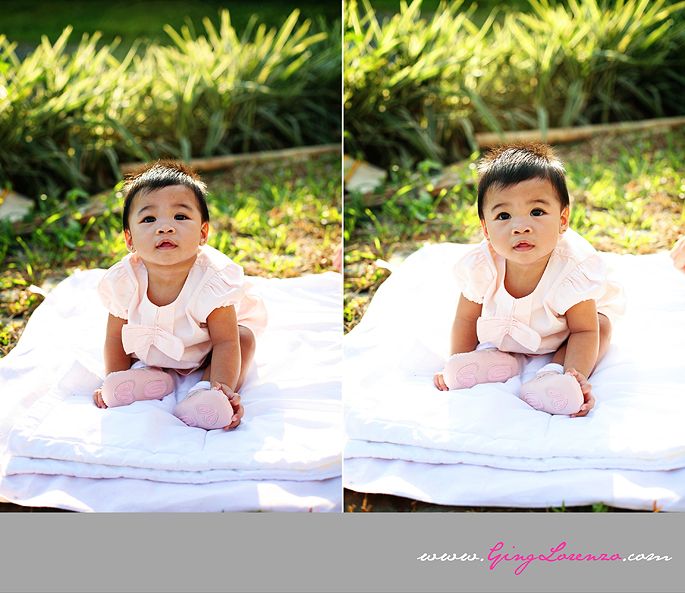 We shot these in the parking lot. The light was perfect though!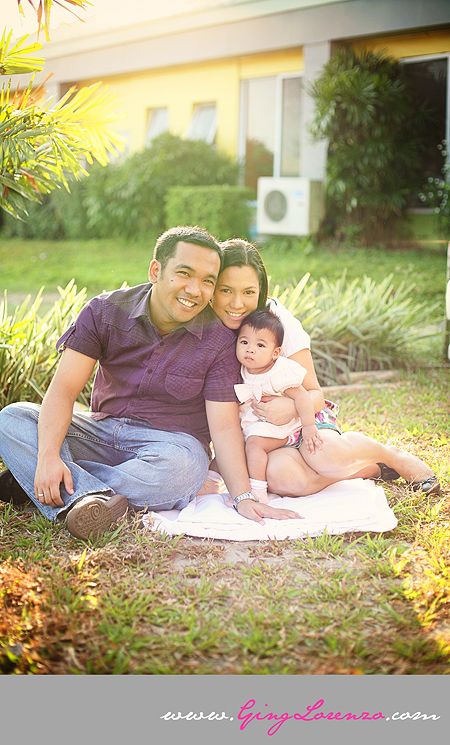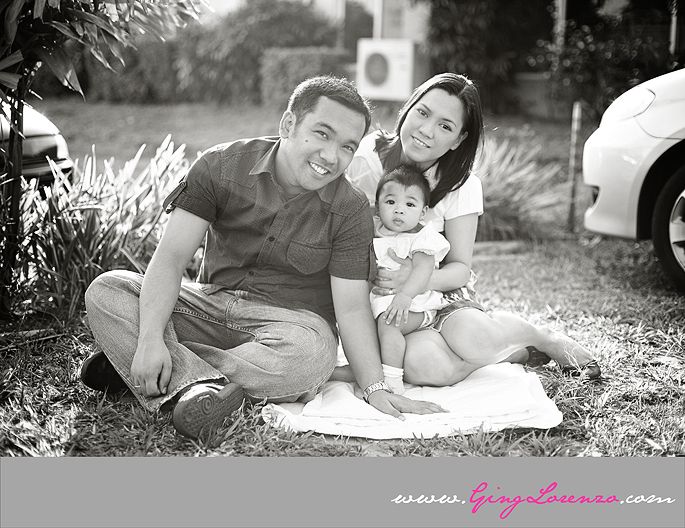 This one was my favorite from the shoot.
Vanessa told me that one of the reasons they wanted to do the shoot was because they wanted to take some nice shots of Cinni which they planned to enter in a baby photo contest. I think she was too cute in this pink ensemble and would have definitely gotten my vote!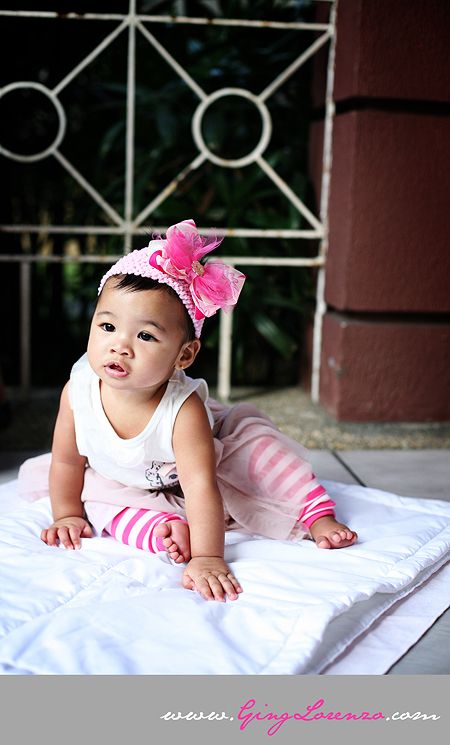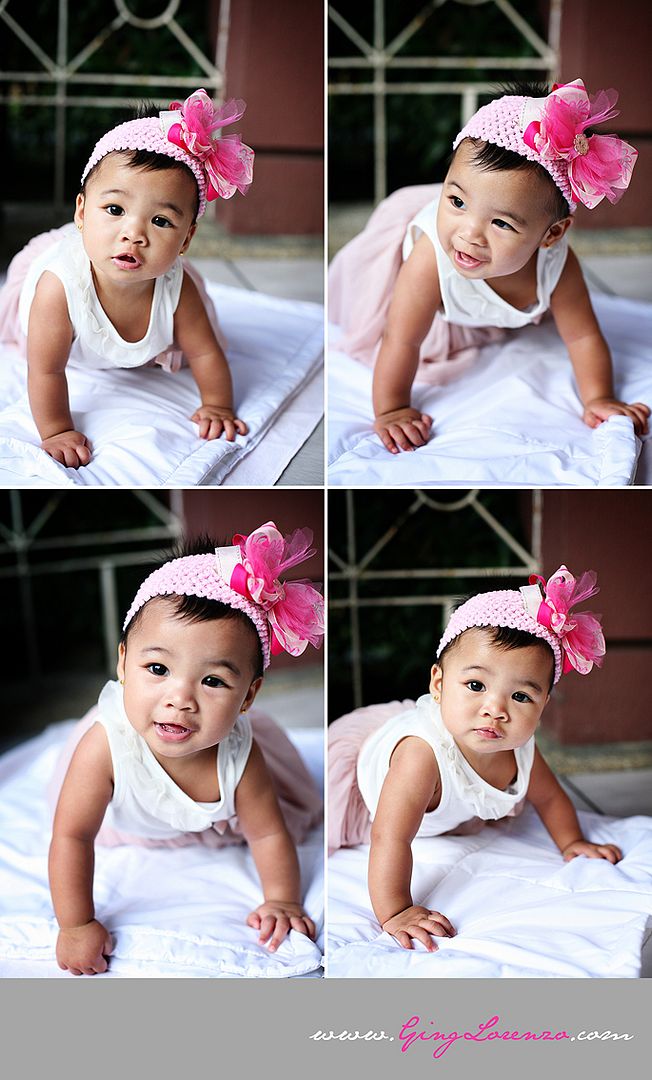 We then went back to their apartment and had a little fun in their bedroom.
Cinni had to take a short milk break, but she was ready to go again in no time.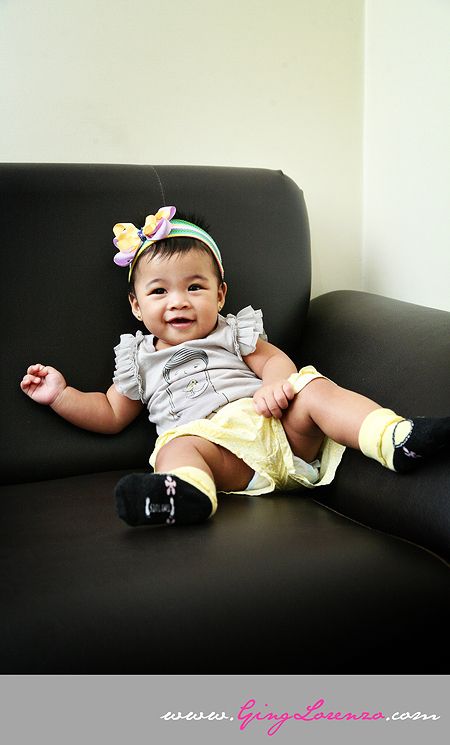 A couple more fun shots before ending the session.