April 5, 2008
Max's Restaurant
For Gaby's 7th birthday, Mommy Judith decided to hold a fun kiddie party instead of a more formal "mini debut party" which has become the trend for little girls' 7th birthday party these days. When I met Judith a couple of weeks before the party, I liked her instantly. She's so bubbly and friendly. And when I got to the venue on the day of the party, I realized that she was also very creative. She and a friend of hers worked for hours on the party decorations. I loved the yellow-and-pink theme. They did a fantastic job that by the end of the party, Judith told me someone had already asked her how much she would charge to do party decors.:D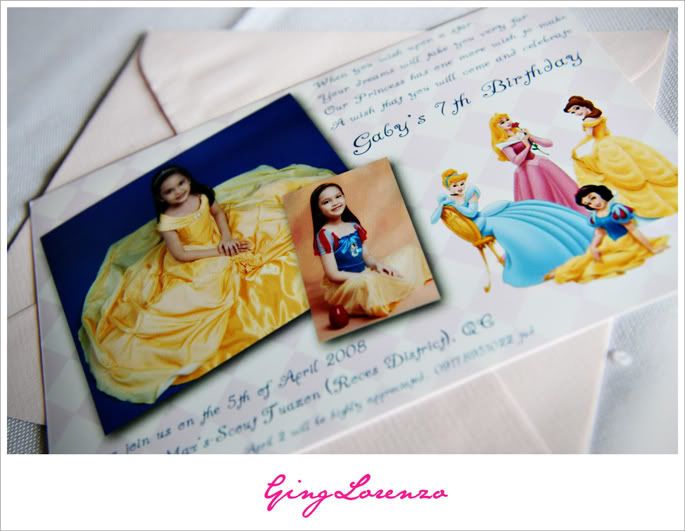 Gaby is a lovely little girl. I loved photographing her, although she was a bit shy. I could only manage a couple of shots before the party started, but I'm glad we were able to use the beautiful sunlight outside the venue.
Some of the kids during one of the games.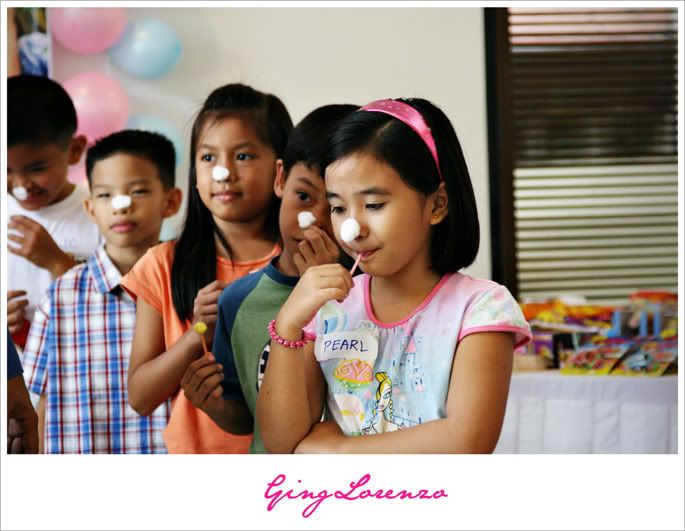 The 7-year-old girls of today. :D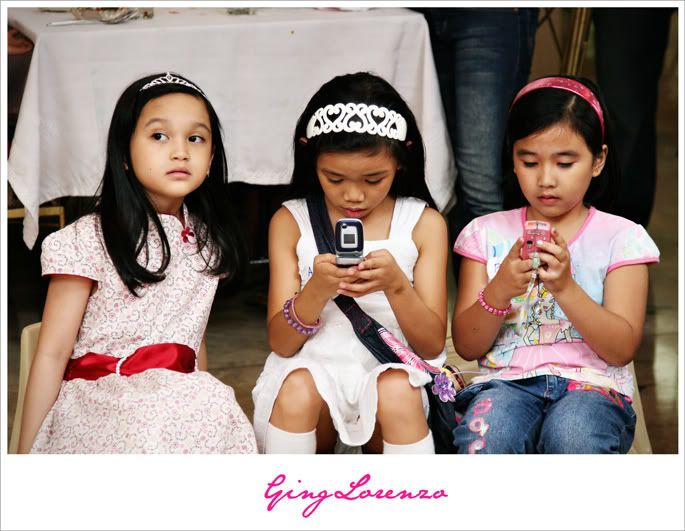 Judith asked me to go directly to the venue so I didn't get the chance to take photos of Gaby's dress which I loved so much. I think I spent a few minutes trying to take pictures of the details on her dress.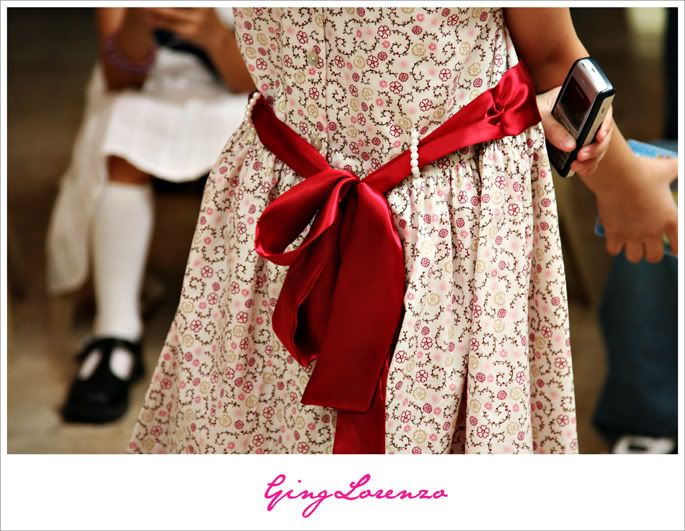 The blowing of the birthday candle...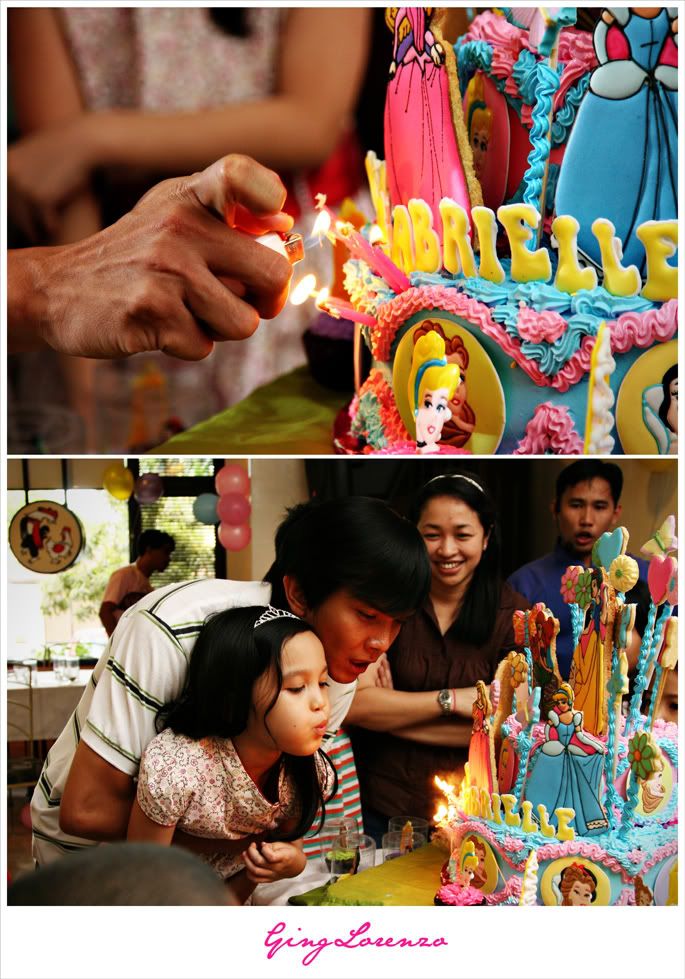 Last shot of the cake and tarp after the party.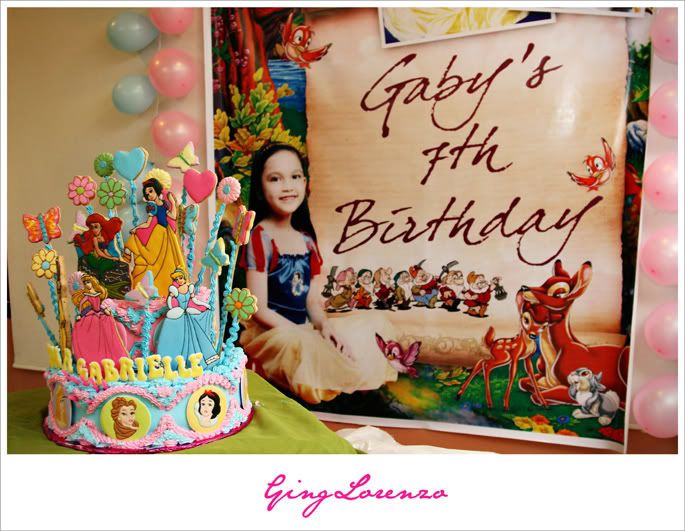 We weren't able to take family photos before the party started so we decided to take a few shots before heading for home.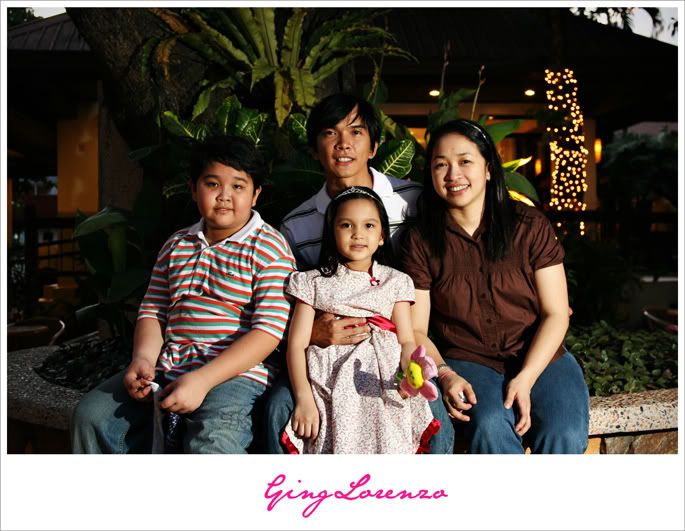 Don't forget to check out the rest of the photos
HERE
!
P.S.
The
Mother's Day Contest
is still on! Submit your entries now and get the chance to win a free mini session with me with hair and makeup by the talented
EJ Litiatco
!