July 4, 2010
Fernbrook
I know I have been a terrible blogger lately. I can't believe it's been almost a month since I last posted an entry! It's just that a lot of stuff have been going on lately, and I'm planning on making some changes on this blog soon...but more on that in another post.;)
Anyway, I was going through some of the events and portrait sessions from last year that I haven't posted yet (and yes, there are still tons of them!), and I realized I haven't posted Benedict and Karen's lovely wedding yet. I thought it would be the perfect time to blog about it now because these two just welcomed a bouncing baby boy over the weekend! So, a big CONGRATULATIONS to the proud new parents of YGO!:)
And now for the wedding...
It was a morning wedding so we were at the hotel by around 3AM. Karen is usually bubbly and that day wasn't any different. When we got to her hotel room, she was already up looking fresh and overflowing with energy and excitement. This was the day of her DREAM wedding! Ever since my first meeting with the couple over a year before the wedding, and on the day we did their
engagement session
a few months before the wedding, Karen and Benedict have been sharing with me bits and pieces of the wedding details and how they worked hard to make their dream wedding come true. And on the day of their wedding, I was one of the people who were just as excited to see how the day would unfold for them.
Karen is my college best friend's younger sister and seeing her get married made me feel...old. Hahaha. Seriously, I met Karen when she was just a freshman in high school. I couldn't believe she was actually marrying the man of her dreams. And it was such a great honor for me to be chosen to be the one to capture everything in pictures.
Below are just some of my favorite photos from that day...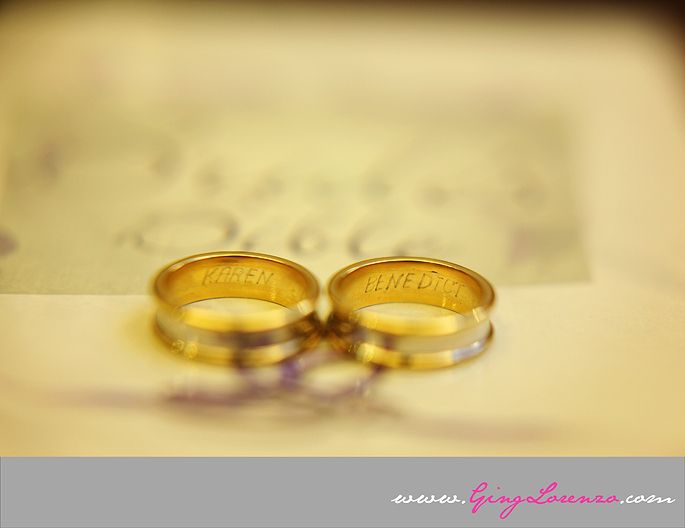 The bridal shoes.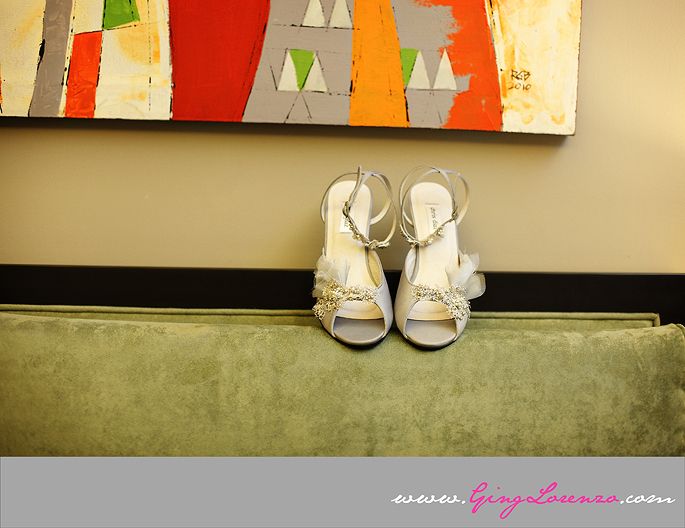 Karen's unique modern wedding dress.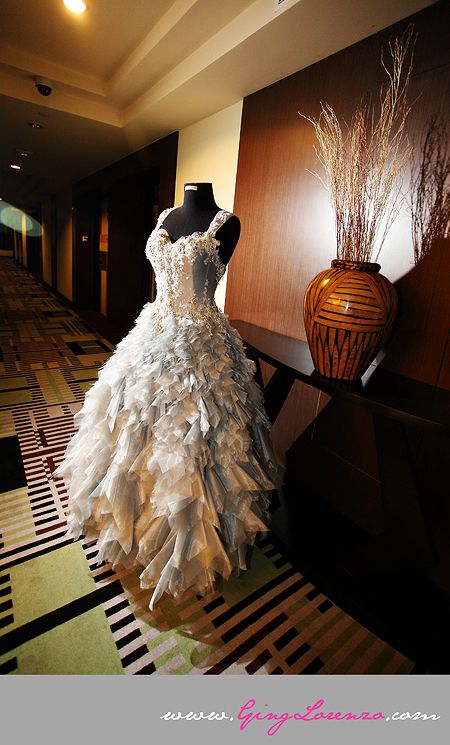 A closer look. Check out those pretty details!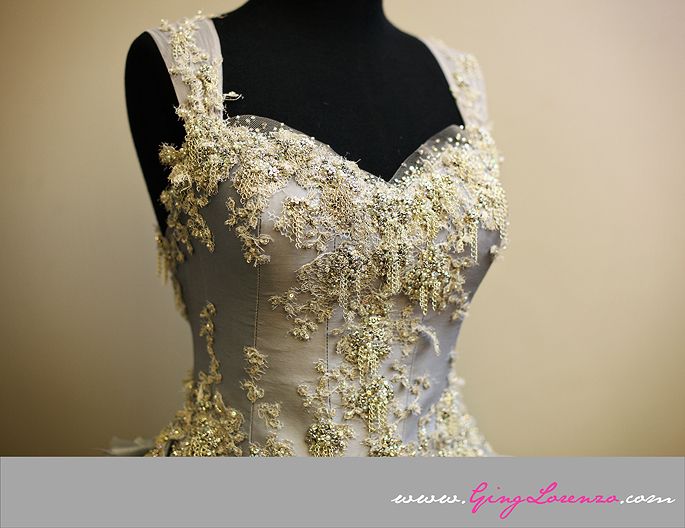 The bride getting all prettified.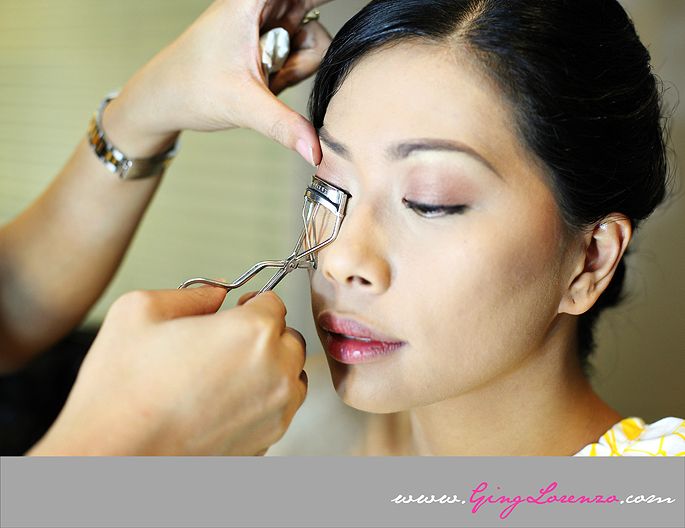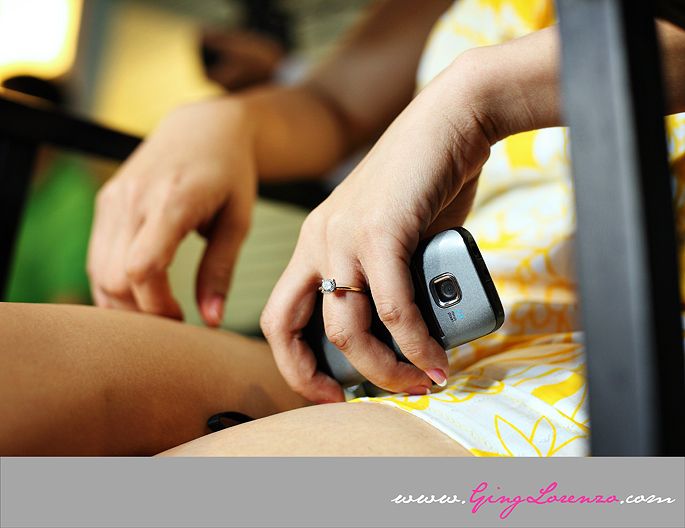 A couple of portrait shots before slipping into her dress.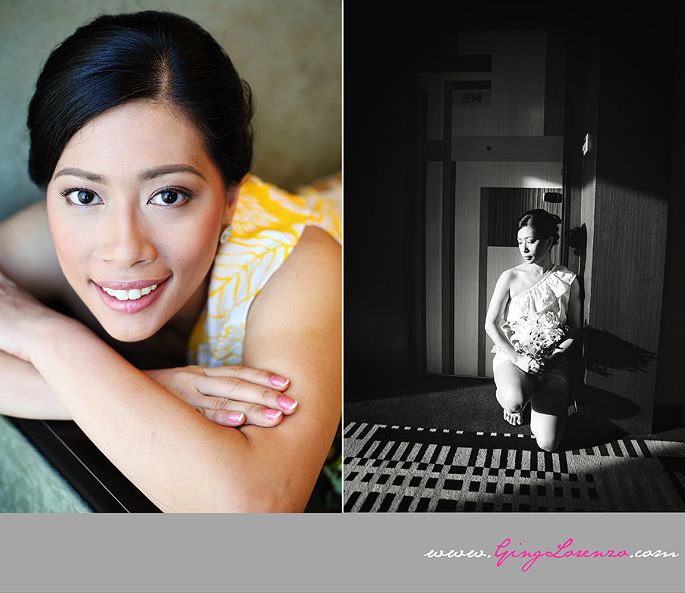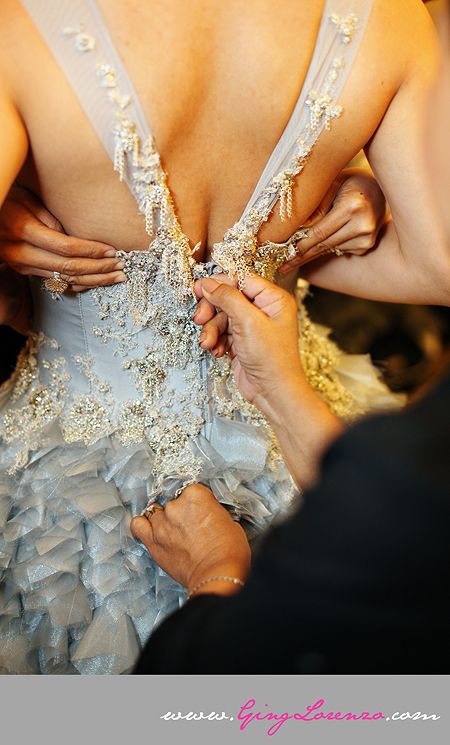 All throughout the morning, Karen was all giddy and excited and had several "This is it!" moments. However, as soon as the veil came down over her head, she became quiet and a bit emotional.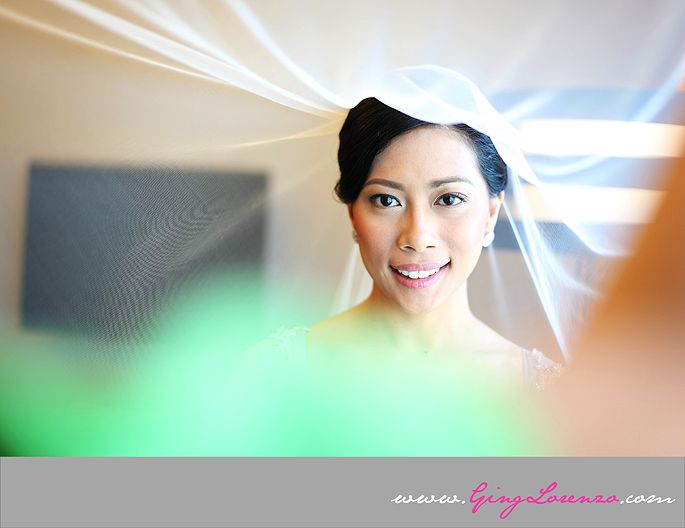 Beautiful bride!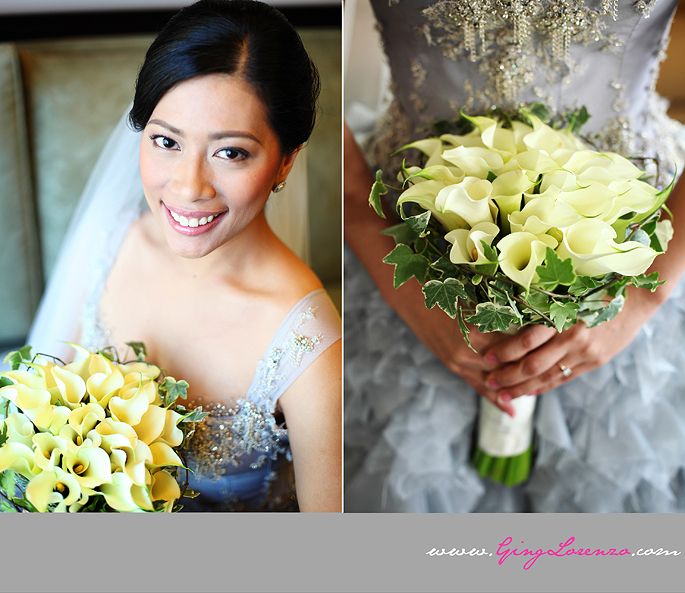 Benedict got ready in another hotel so I just sent my 2nd and 3rd shooters to take pictures of him while I focused on Karen. I did take a few shots of him at the ceremony venue. He looked a bit nervous but still handsome as always.:)
The wedding didn't have just one but several colors incorporated in the theme. And what lovely colors!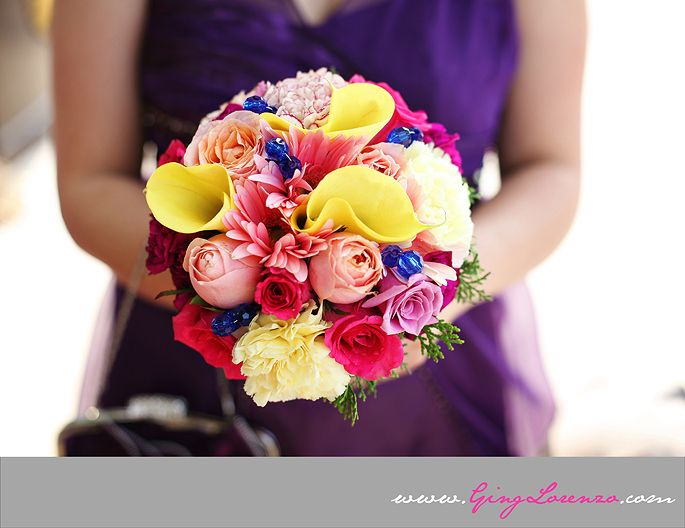 I always love taking pictures of the kids.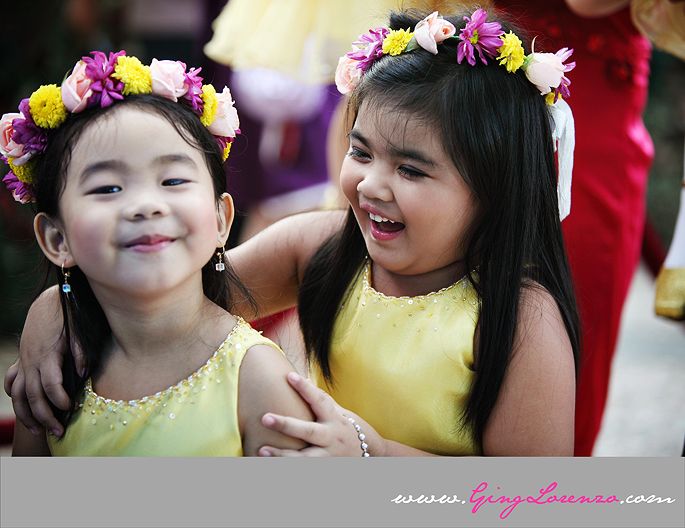 The little guy on the right is my
inaanak
Basti. They had to wake him up early and he wasn't too happy about it. He still looks adorable though, doesn't he?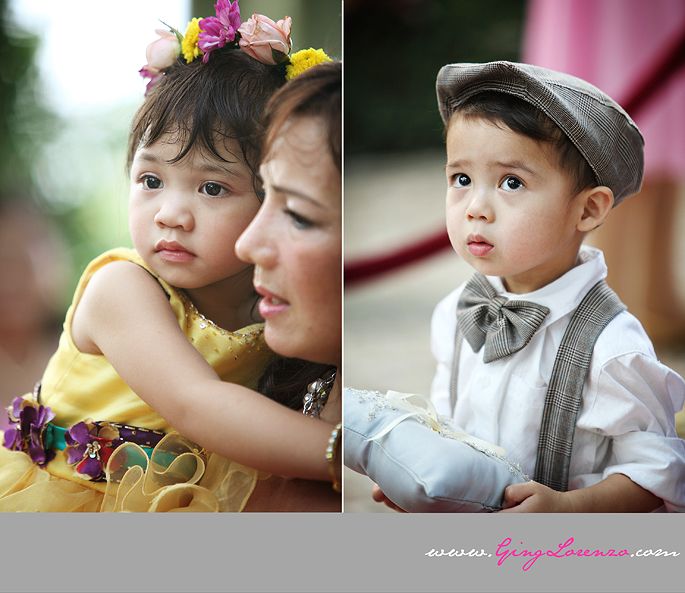 I had a lot of great shots of Karen walking down the aisle, so I'm just gonna post a few of them.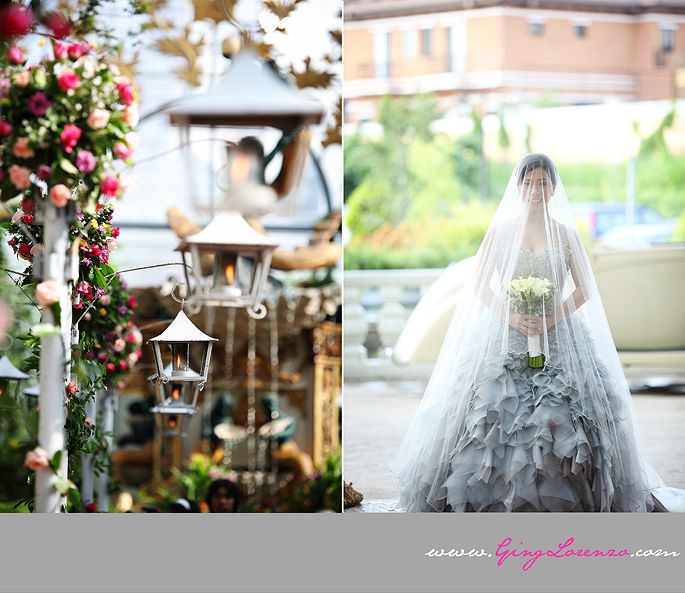 Awww...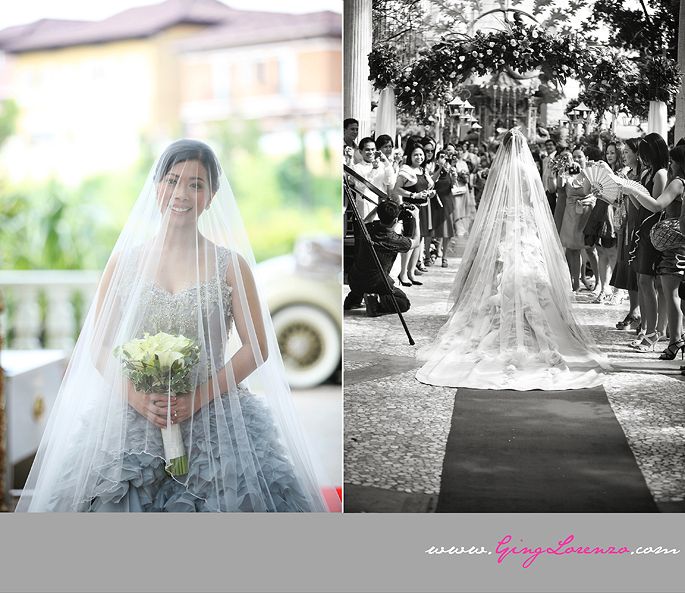 For some reason, I just love this shot!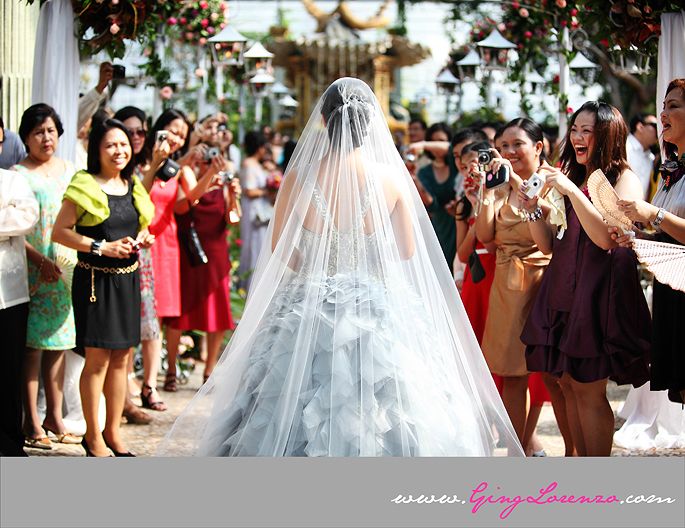 Yes, Benedict sang for Karen as she was walking down the aisle! Behind him are his best man (his brother) and his parents, all waiting for the lovely bride at the altar.
The beautiful mother of the bride.:)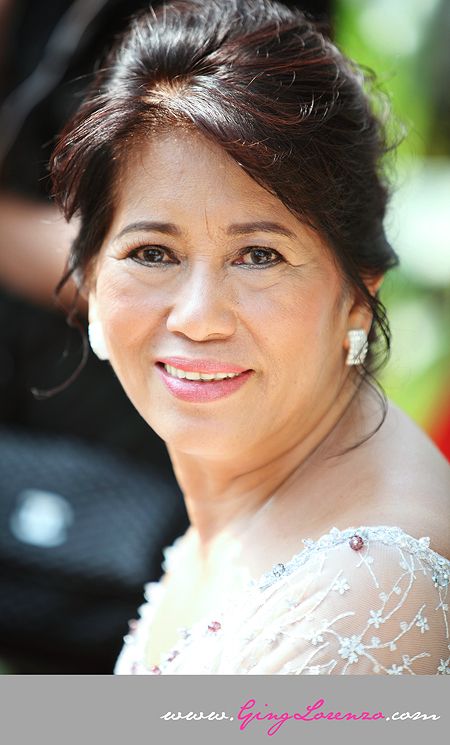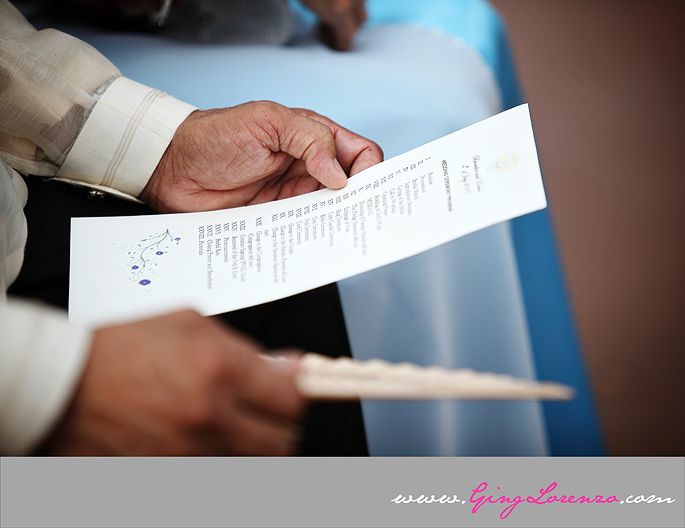 Love the headpieces of the bridesmaids!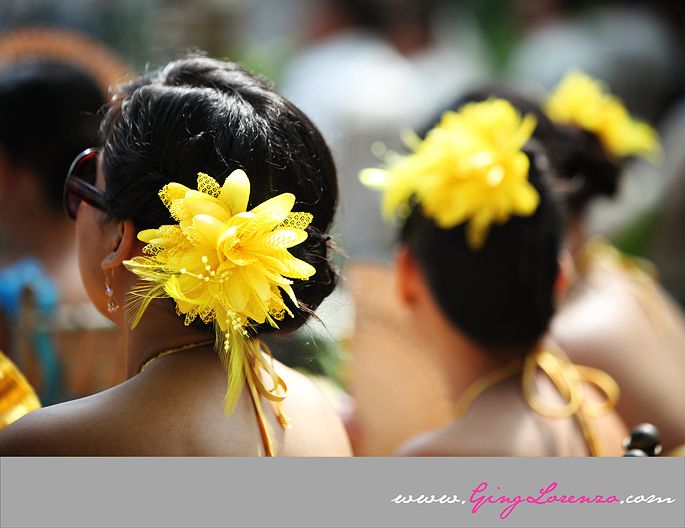 Karen's dad making an emotional speech while her mom looks on.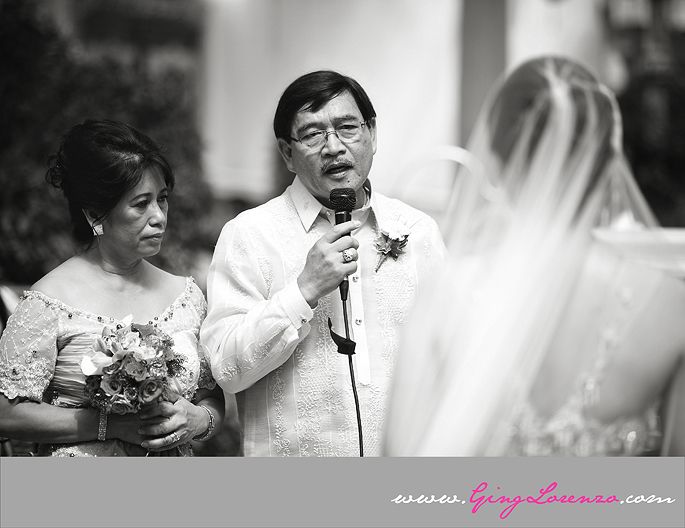 During the vows...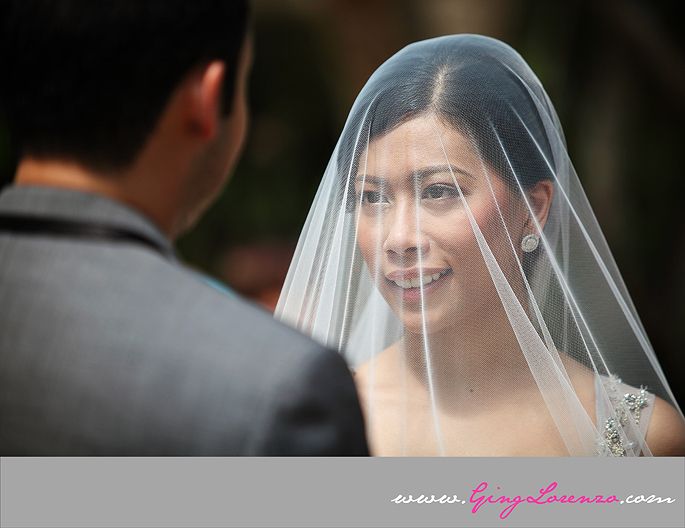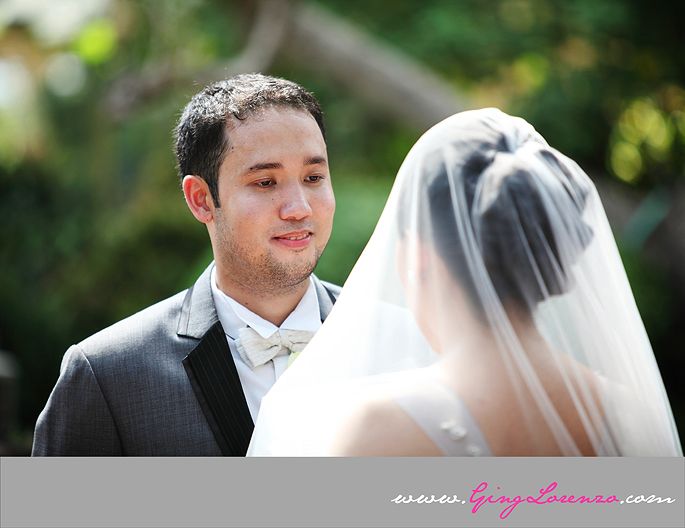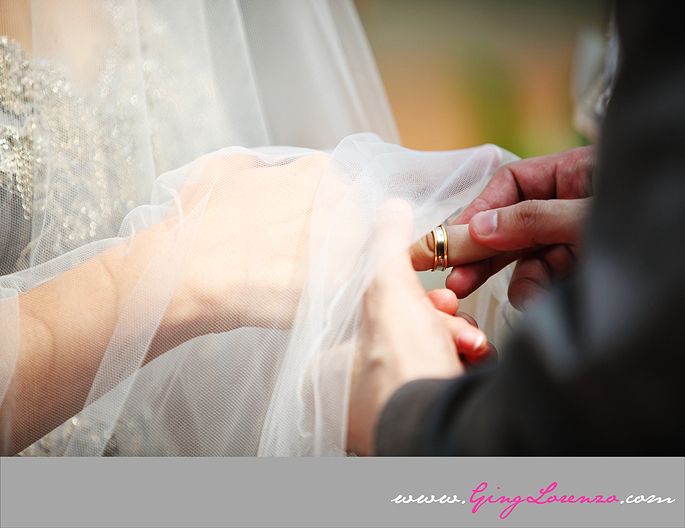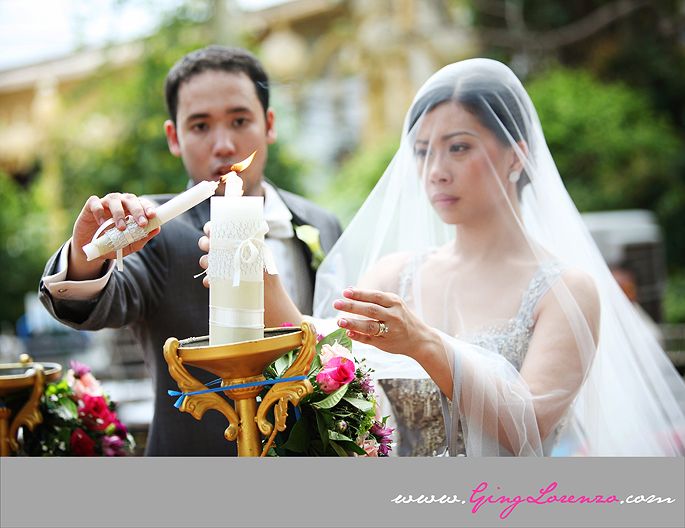 Some shots of the details at the reception.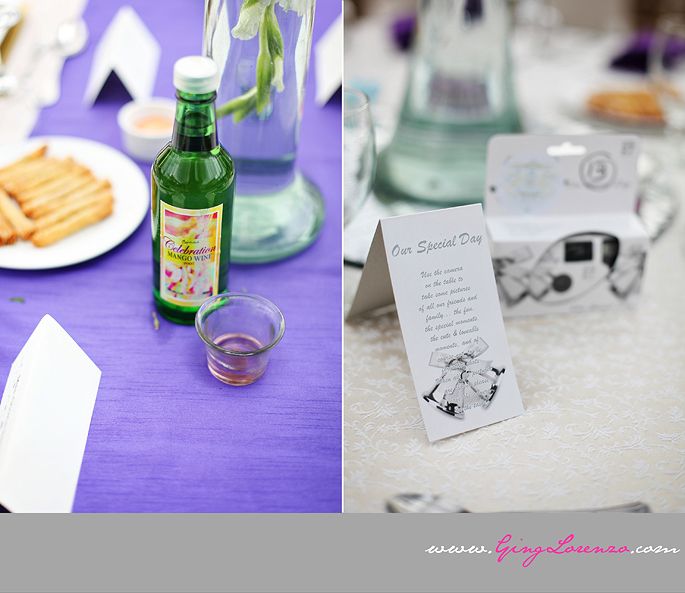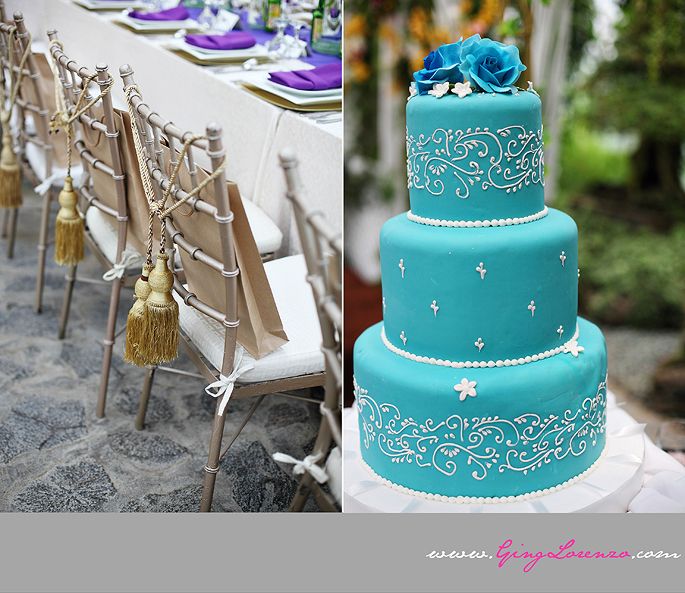 Cutting the cake.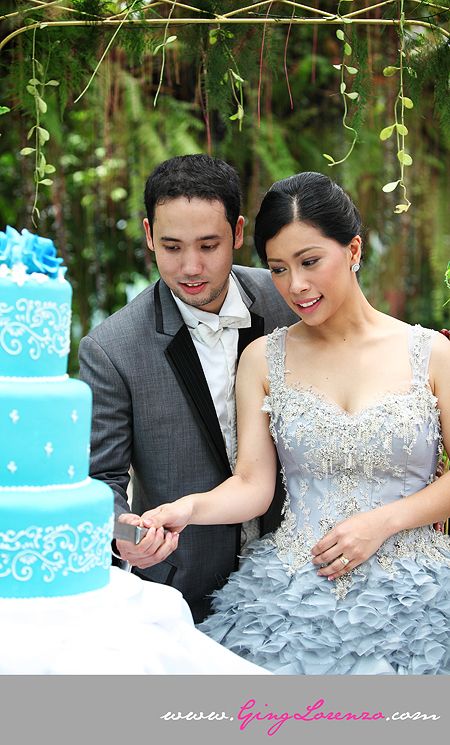 They say that whoever finishes the wine first will be boss of the house.
Guess who won?;)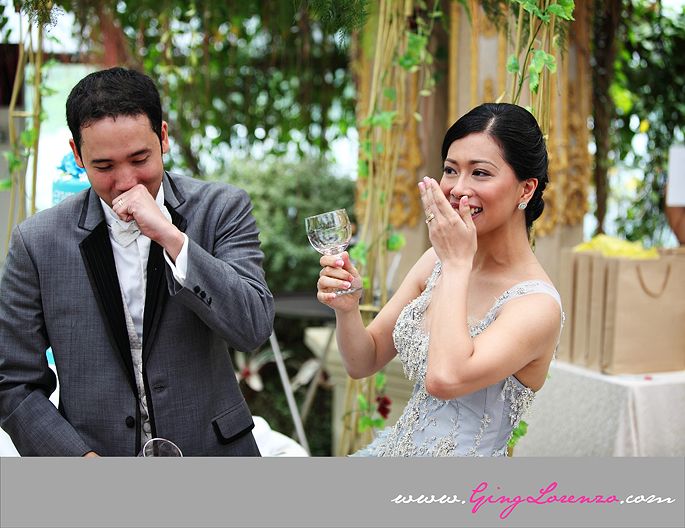 Watching the same-day edit video by the talented
Phoeben Teocson
and his team.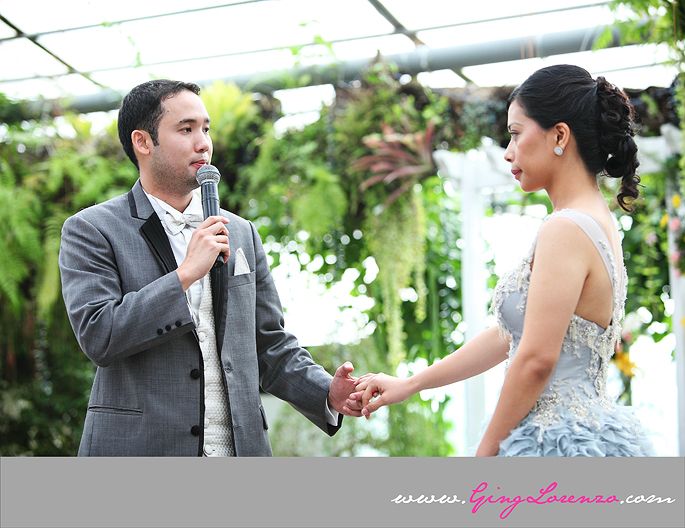 The reception was over at around 2PM. The weather had become hot and humid and everyone was exhausted. However, since we weren't able to take couple portraits after the ceremony, we had the session when all the guests had left.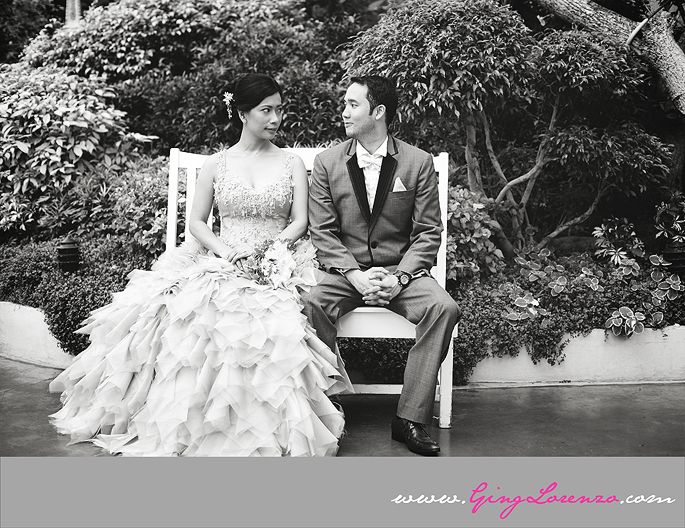 Benedict had already taken off his jacket because he said he was baking in the heat but we made him put it back on for the photos. Hehehe. He obliged and put on a smile for the cameras. I have to say, they still look fresh in the following photos, don't they?
Fernbrook has a lot of great spots for photos.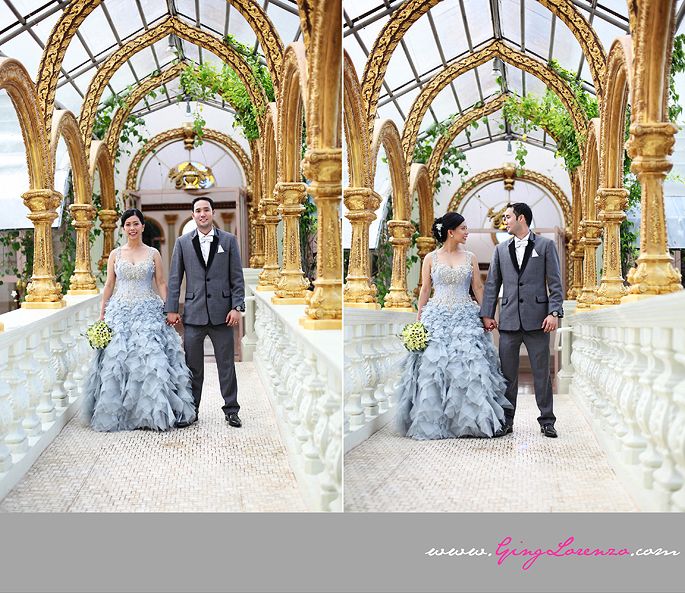 And they have vintage cars on display too.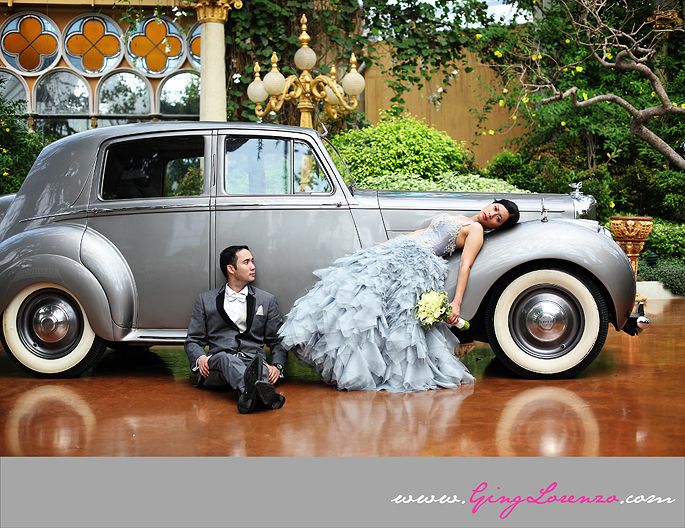 Fierce.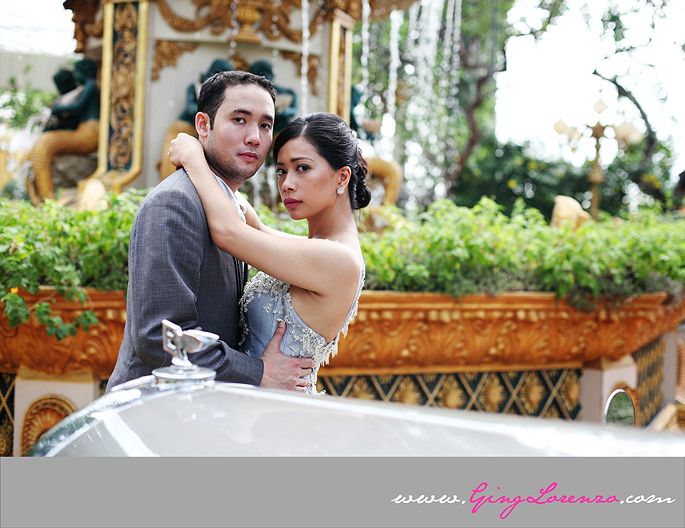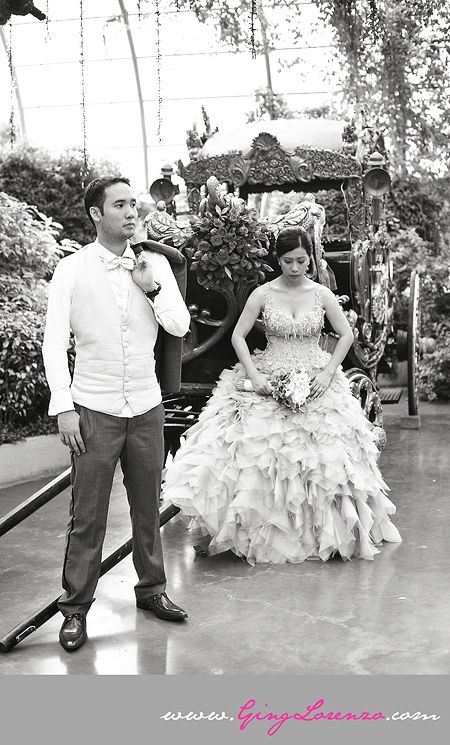 As I said, the couple worked hard to make a lot of their dream details come true. One of those "dreams" was to have a billboard! So, they had this 8ft wide and 14ft tall tarp printed and displayed by the road leading to the venue.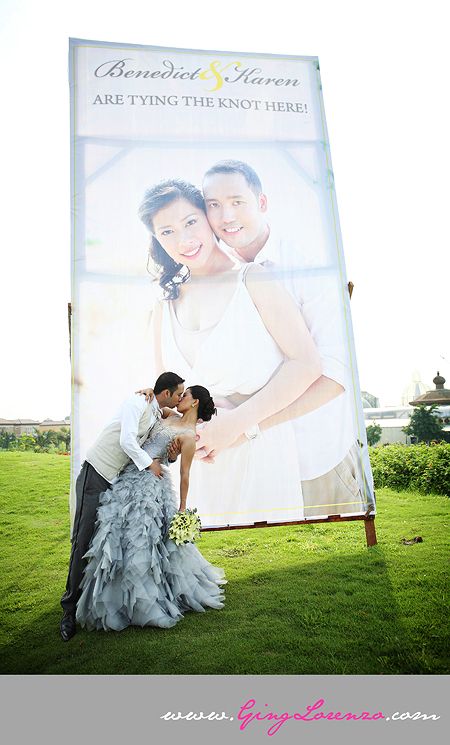 Two of my favorite shots of the couple.:)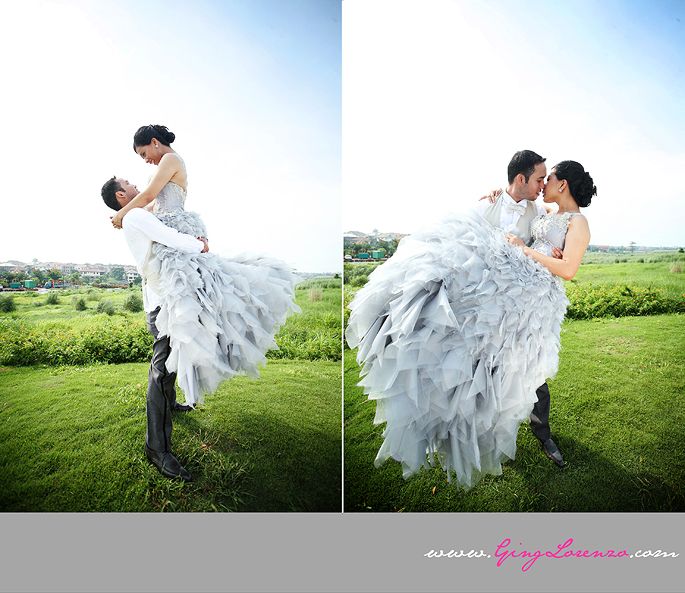 Thanks to my sister Pie Lorenzo and Edison Reyes for shooting with me during this wedding. And thanks to Pete for assisting (because the assistant I hired couldn't make it). ;)