March 31, 2013
Cocoon Boutique Hotel
Sacred Heart Church (Kamuning, QC)
Max's Restaurant
Between June 2001 and September 2003, I worked at a government agency called the Advanced Science and Technology Institute (ASTI) as a Science Research Specialist. I know, sounds super hi-tech, right? I was fresh out of college, and I had big dreams of becoming a wireless design engineer. I thought I could do anything if I just followed the theories and formulas written in my books and applied them in the real world. I worked with a lot of young people just like me then. We were all feeling smart and invincible. We were so ready to take on the world. It didn't matter that we got paid loose change in brown coin envelops every other week. (Ok, we did whine about it sometimes over lunch in the conference room.) We were having so much fun. And I have to say, in my VERY LONG 4-year career as an engineer, those first two years were the most memorable ones.;)
It was at ASTI that I met Kokoy. We belonged to different departments (his office was at the second floor, while I worked at the 3rd floor), and we were never really close then. However, we did have mutual close friends, so we would sometimes end up hanging out with the same group of people. A couple of years later, I moved to a private company, and so did Kokoy, and so did all the other people we knew (except for maybe a couple of guys who are still working there until now.). And then, a few years ago, Kokoy contacted me to ask if he could maybe tag along on one of my shoots so he could practice on his photography. I said yes, and he came along to shoot an event with me. We never saw each other again after that (except on Facebook).
Fast forward to last year...Kokoy contacted me to ask if I would be available to shoot his baby's baptism. I was not taking a lot of bookings that month, but I couldn't say no to him. I always love working with people that I knew from before. And I really appreciate it when friends who knew me before I became a photographer actually ask me to shoot for them. And so, I had the honor of meeting baby Rafa and Mommy Anna and photographing Rafa's very special day.:)
We started by taking photos of Rafa, and his outfits at the hotel. We were also able to take a few family shots before leaving for the church. I was so glad we did, because it rained hard just when the baptism was ending, and we didn't have any other chance to take portraits afterwards.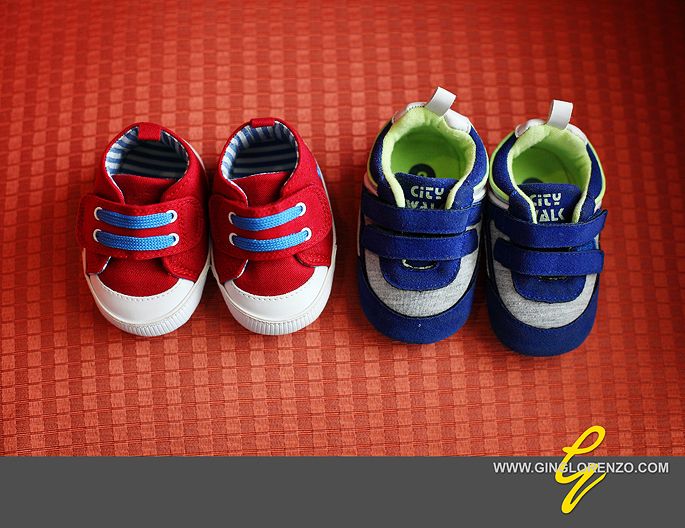 Rafa was taking a nap when we arrived at the hotel.
That's Daddy Kokoy trying to wake the baby up. But Rafa wouldn't budge.:D
I suggested taking of his clothes to wake him up. And it worked.;)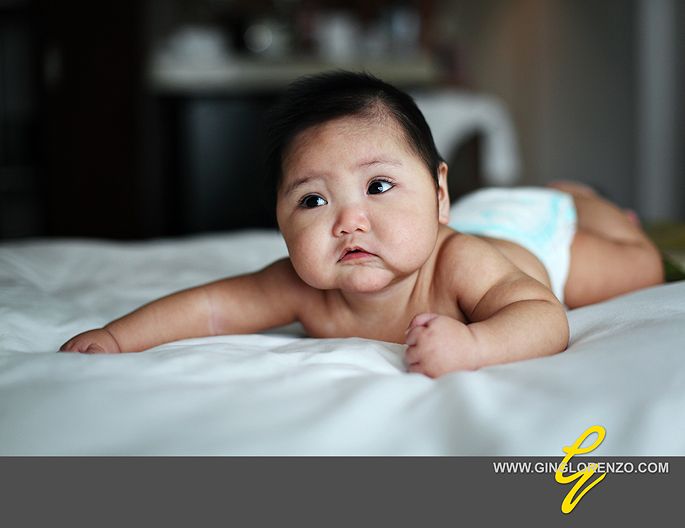 Love those eyes!:)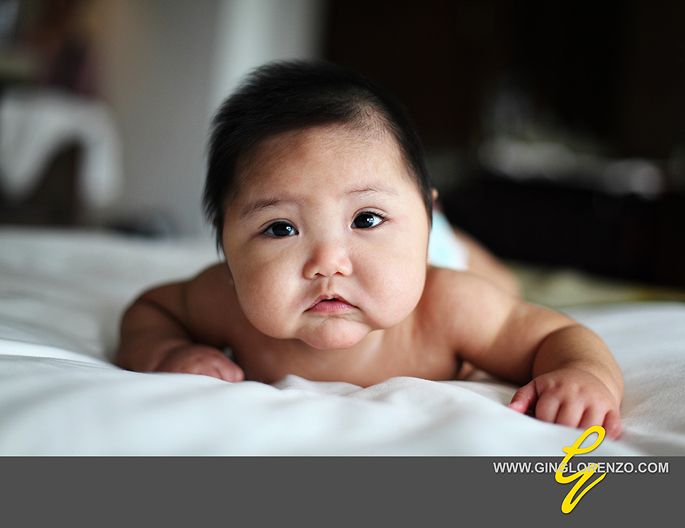 The happy family.:)
Isn't he cute?:D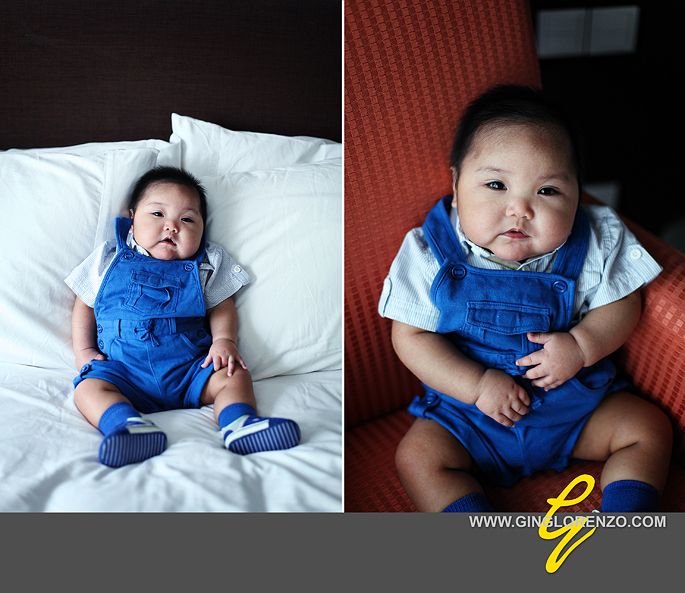 More photos of the family.
And there he goes off to dreamland again when we got to the church.:D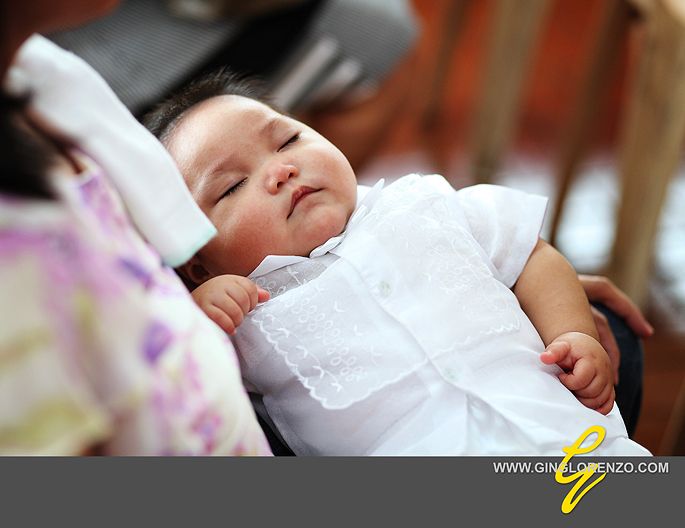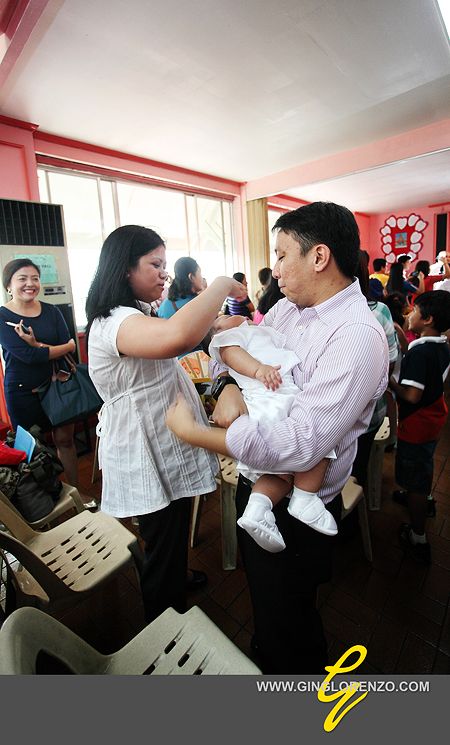 Rafa was sleeping the whole time.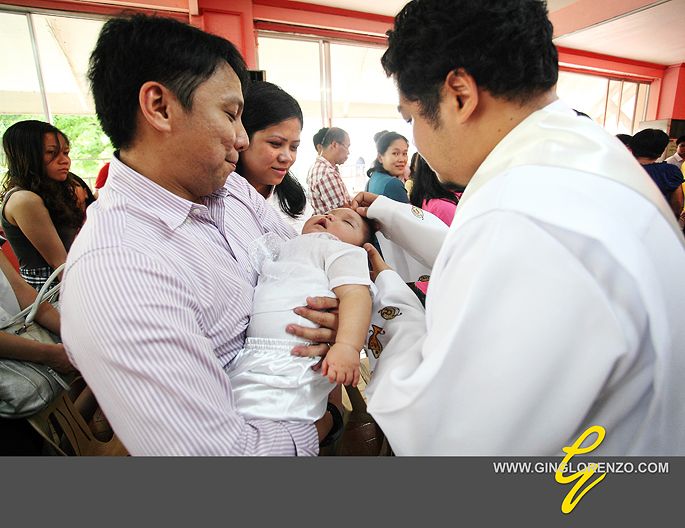 Still sleeping.;)
I love Max's!:)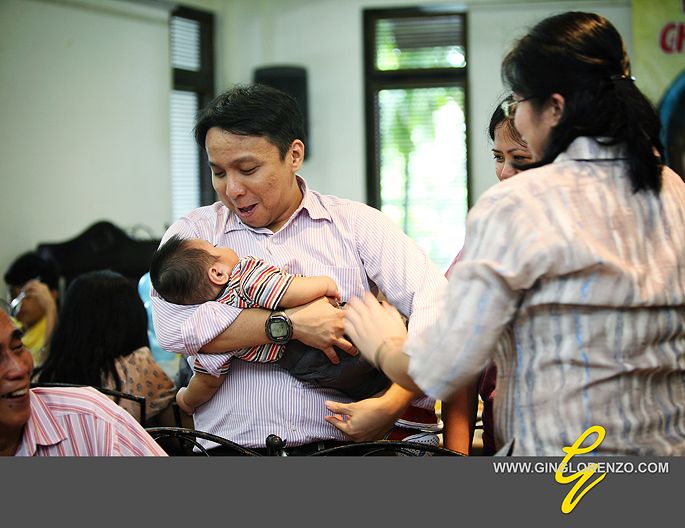 With Ninong and Ninang.
Speech, speech...