I photographed Maia's baptism last weekend. But a couple of weeks prior to the event, I went to their home to do a portrait session of this little angel.
Maia was about a month old when I took these shots. At this stage, babies usually start to get fussy, but Maia slept through the entire session and cried only once when she needed to be fed.
There were a lot of nice elements in their home.
At one point, she opened her eyes and gave me this scowl that says, "Why do you keep pointing that thing at my face?":D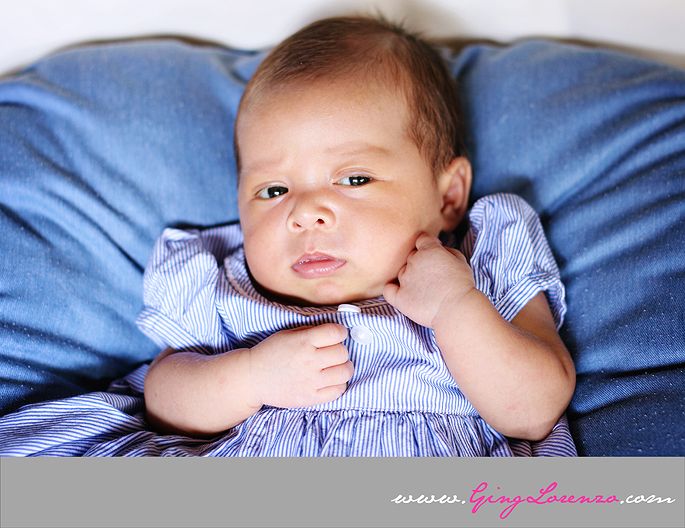 And then she was back in dreamland in no time.
A big smile from Maia! This was the photo they chose for the canvas frame which was displayed during the baptismal reception.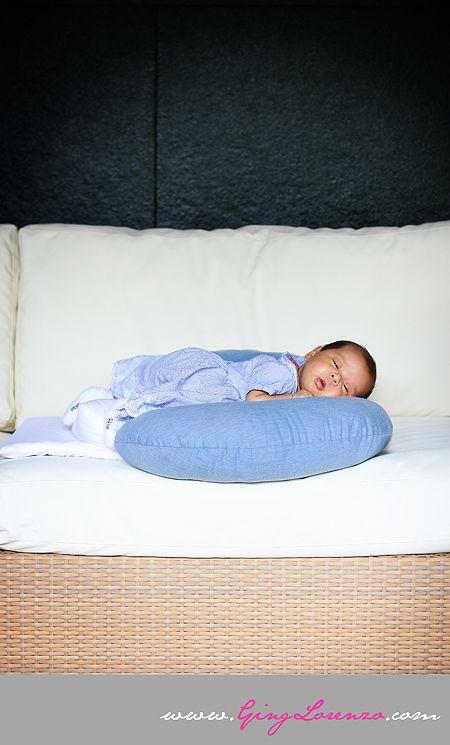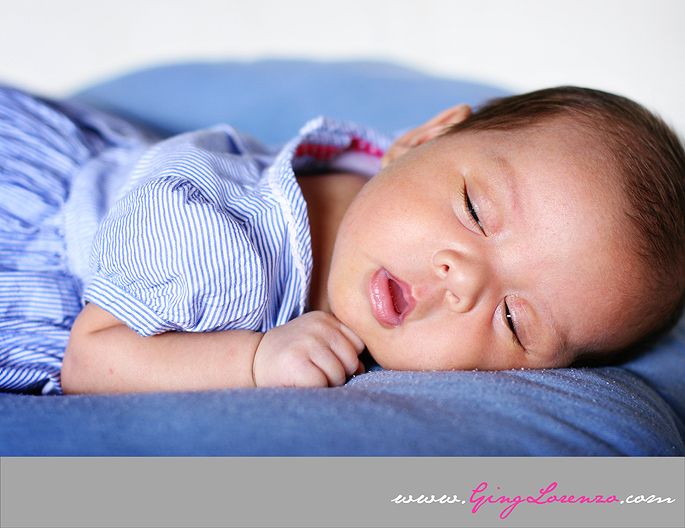 Before we started the session, I looked around the living room for possible spots to shoot in. I asked Mommy Ann if it would be ok if I photographed Maia on different furniture. My eyes probably lingered on the piano a few seconds too long because she read mind and asked me if I wanted to use the piano!:) I love these next shots! I love it when my clients go along with my ideas.:)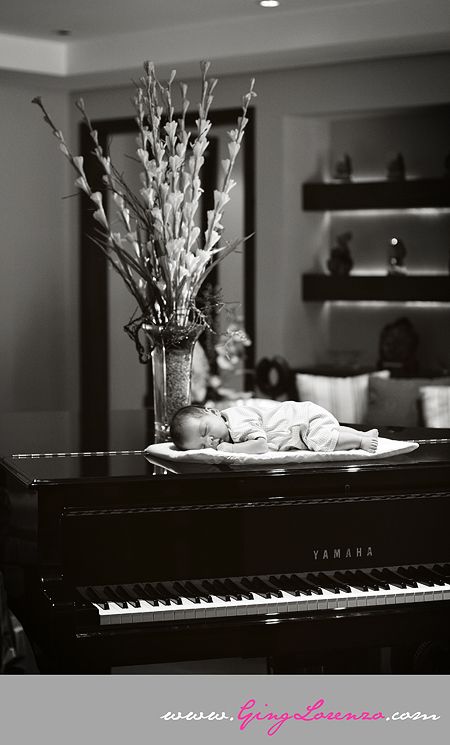 Yup, still sleeping. We figured she liked this position.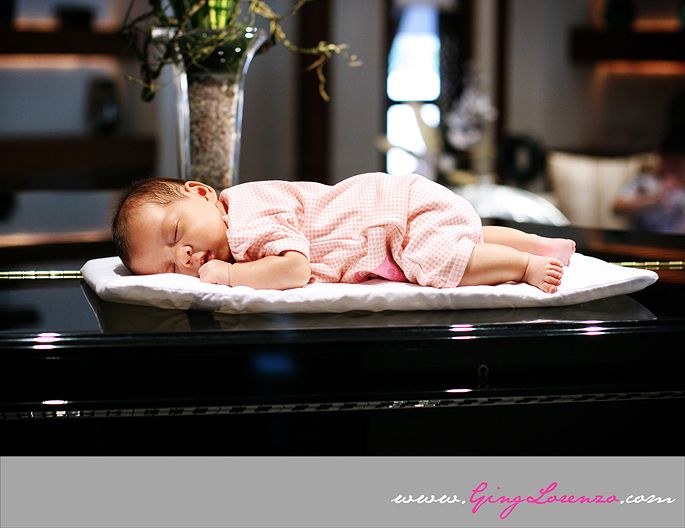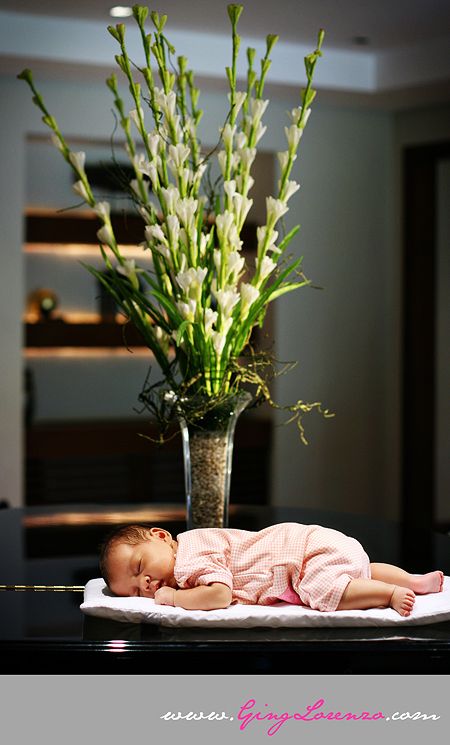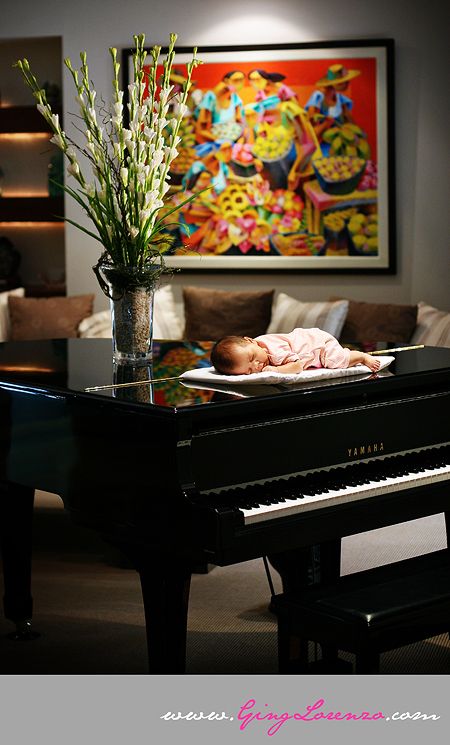 After a few minutes, Maia looked so comfortable that we didn't want to bother her and take her from the piano after the shoot.