March 24, 2012
Santuario de San Antonio Parish
Urdaneta Village Clubhouse
Party theme: Safari
It looks like more and more daddies are becoming more involved in the planning of their kids' parties. I was always used to getting inquiries from and dealing with just the mommies during the booking process. In fact, the most I would typically get out of a dad is a small nod or a quick handshake when the mommy introduces me during the day of the event.:D But, I guess times are changing, because now, I'm getting more and more email or text inquiries from dads, and I've been dealing with more daddies in the past year or so. I admit, I still get kind of anxious at first, but most of them turn out to be super nice in person. Just like Daddy Joel. Since the family is based abroad, Joel and I corresponded only through email before the actual event. He always seemed quite formal in his emails so I was a teeny bit intimidated.:) But he turned out to be really nice, and the entire family was also really fun to work with!
Here are some shots from Jacob's birthday party.
We started by shooting the details and some family photos at the family apartment.
Jacob wasn't feeling so well that day (in fact, he ran a fever right after the party), but he was still in the mood to face the cameras.
Then we all went to the church for the baptism.
Since Jacob was sick and it poured during the party, this was the only family shot we got that day. Fortunately, they decided to do a mini portrait session a week after the party, so we got really nice shot then.
Venue dress-up was by Polkadot Events led by Jhoanne Alon, who is one of good friends in the industry. This is a pretty popular theme for kiddie parties these days, and it's easy to see why. :)
Gorgeous (and yummy!) cake by Les Sucreries!
More cute details.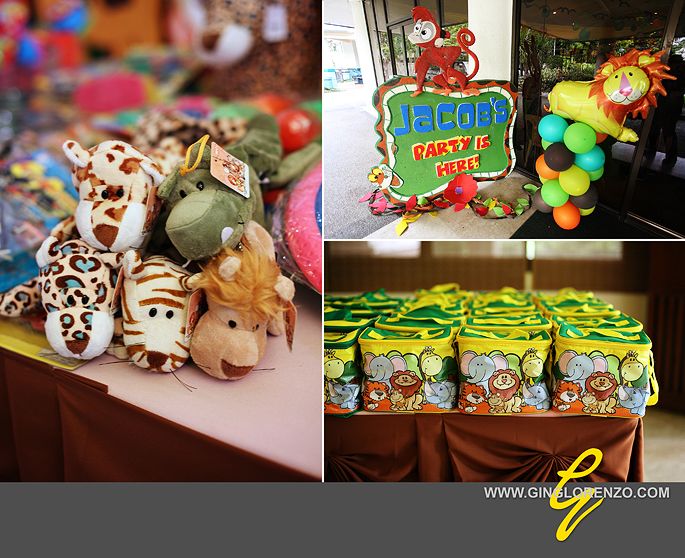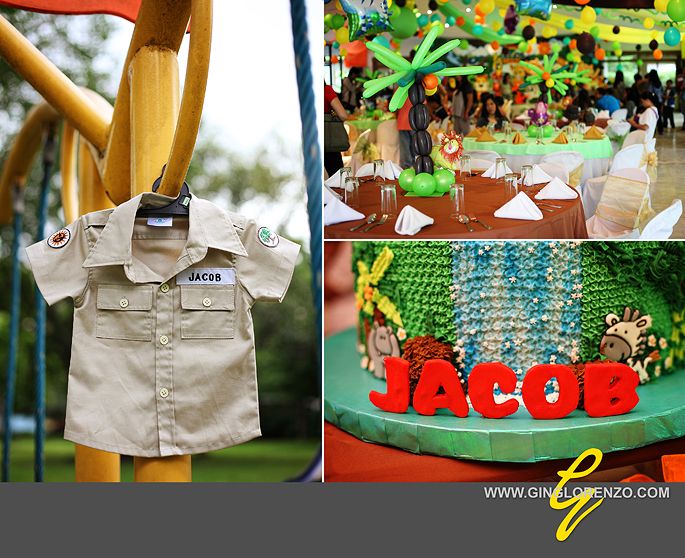 Another good friend, Flooch was the host of the party. The kids always have a great time when he's hosting.:)
Jacob was getting tired but he still managed to look cute for the camera.;)
The bubble show.
Candle-blowing!
Venue dress-up: Polkadots Events (c/o Jhoanne Alon)
Host/magician: Flooch
Videography: Zoombox Productions