August 7, 2010
Three Kings Parish Church
President's Hotel, Lingayen, Pangasinan
Last August, I found myself on a roadtrip up North with two of my favorite people--Pete and Pie.;) We were on our way to Lingayen, Pangasinan to photograph Nissi's baptism and 1st birthday party. It's always such an honor when clients hire me for "out-of-town" events because I know they choose me even though hiring a local supplier would cost them less. Besides, I just love going on trips.:)
Mommy Aileen, Daddy Jireh, and baby Nissi are based in Ireland. (And yes, I just had to ask them if Ireland is as beautiful as it looks in movies.) They came home for a short vacation and wanted to celebrate Nissi's first birthday party with family and friends in their home province of Pangasinan. And they were such gracious hosts to us as well.:)
Armed only with Google maps and some printed directions we got from blogs, Pete, Pie and I set out on our adventure. Travel time from my parents' house in Q.C. all the way up to Lingayen was less than 4 hours. We left Q.C. around 7AM and before noon, we were already checked into the hotel that Mommy Aileen booked for us and we still had time to eat lunch and rest for a bit before heading out for the event.
First up was Nissi's baptism at a nearby church.
Here are a few shots from the ceremony.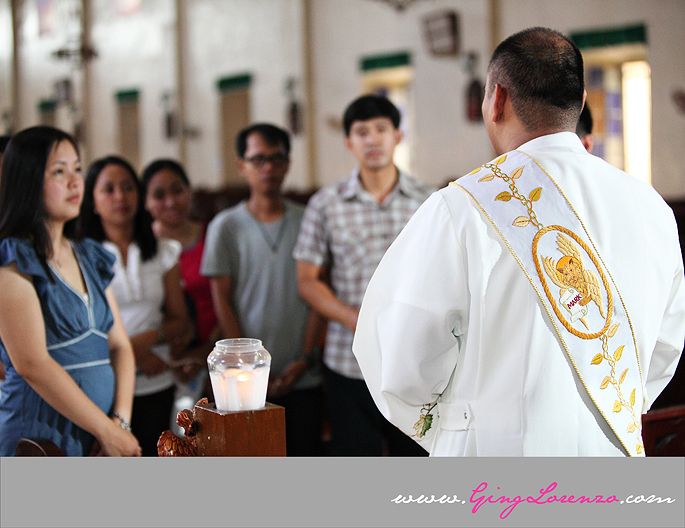 Nissi was still adjusting to the humid climate so she wasn't in the mood the entire ceremony.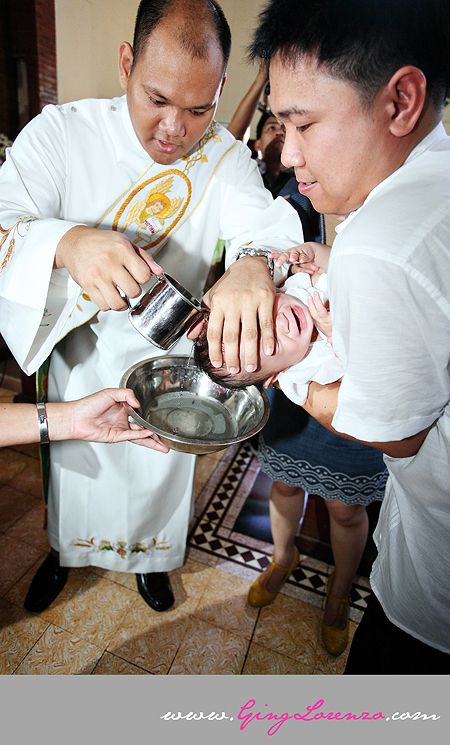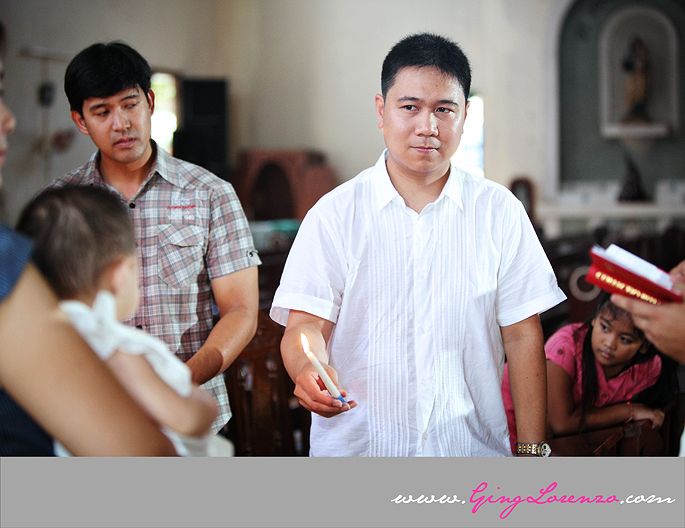 We tried taking some family photos before the party began. It was raining and humid--not exactly a good combination. But we did manage to get a few good shots.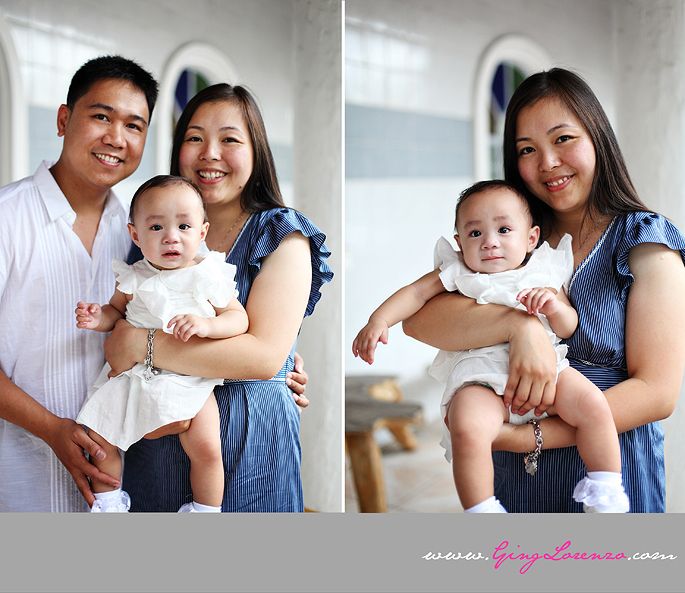 Lovely family!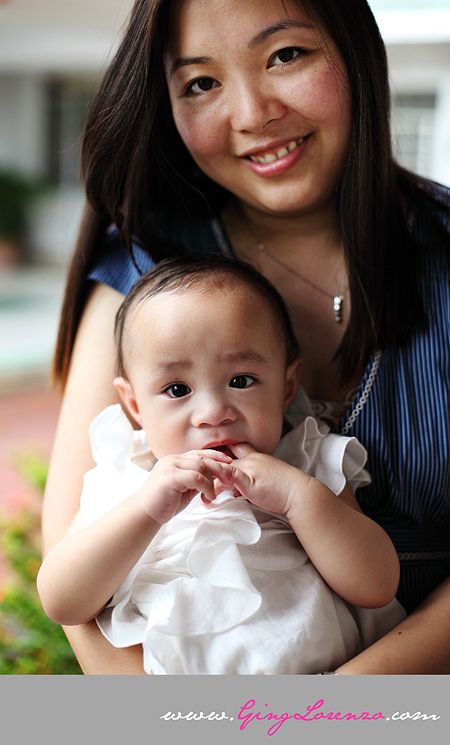 The cake and the colorful cupcakes.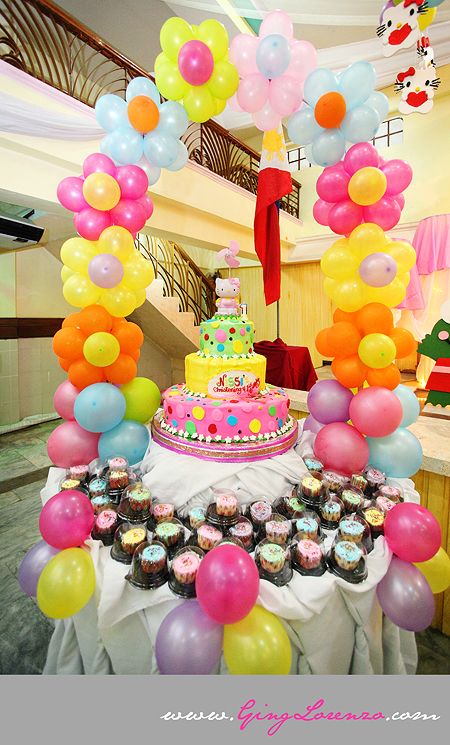 Decorations and party coordination were done by a local party shop (Sorry, I didn't catch the name.)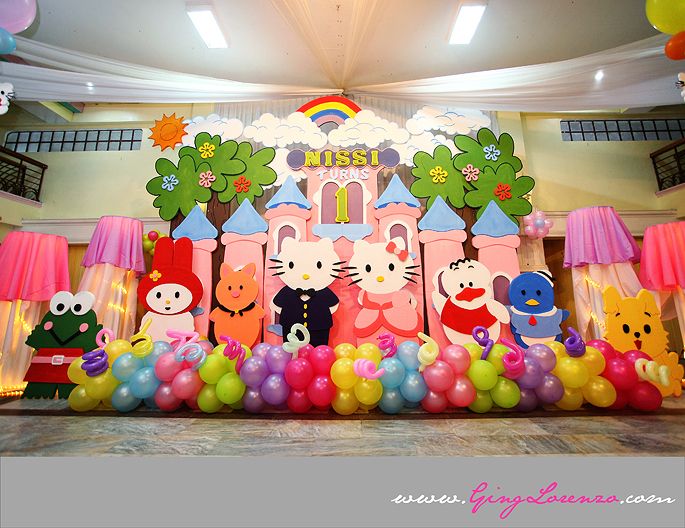 More beautiful details.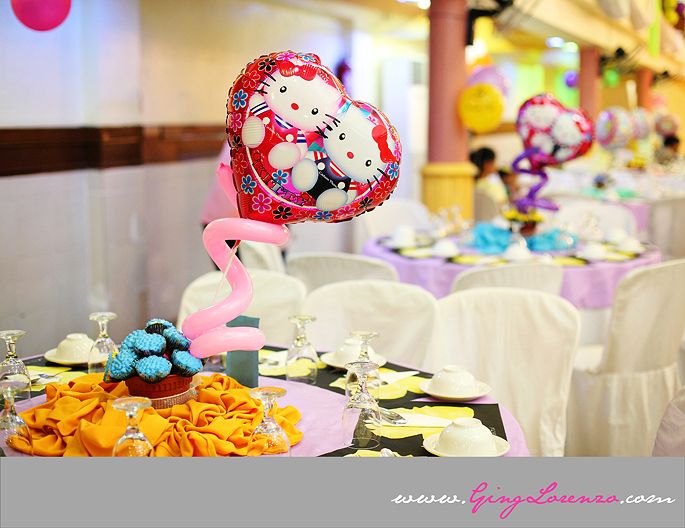 I loved Nissi's outfits!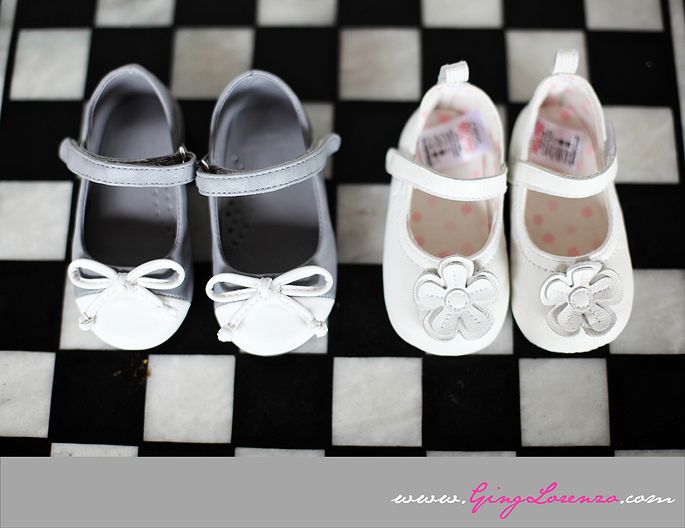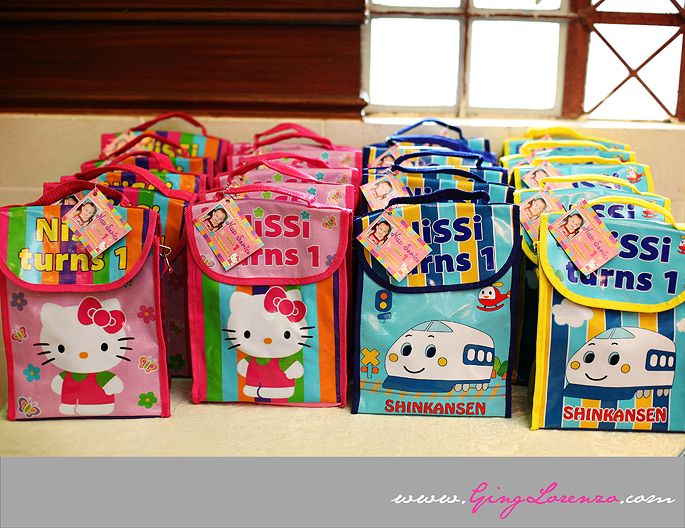 Some shots at the party.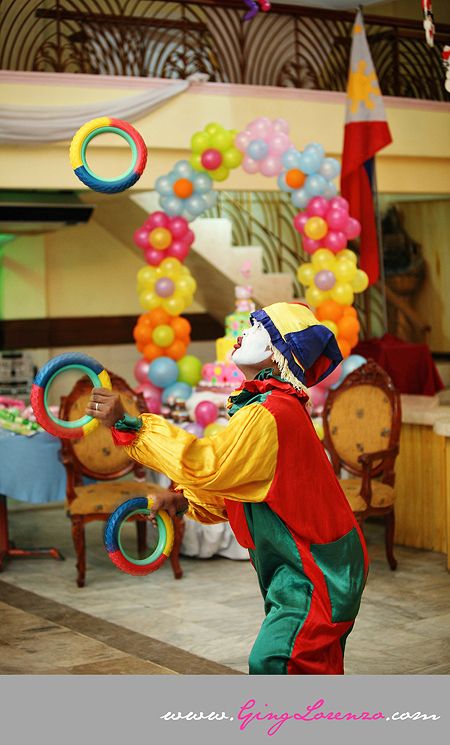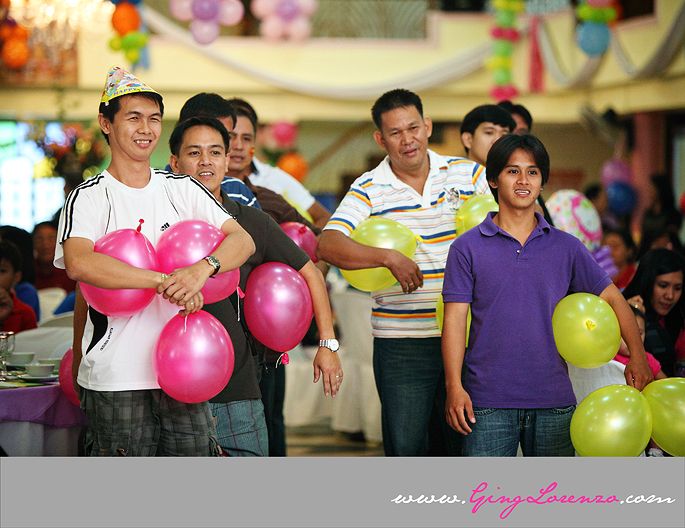 Candle-blowing.
Another family photo with Nissi favorite monkey.:) I love Aileen shoes, by the way!