September 25, 2010
Christ the King Parish
Pasto Restaurant
Decor: Party Boosters (c/o Jacque Tan)
Food: Pasto
Cake: Kitchen Krafts
Host: Olga
Official Photographer: Warren Camitan
Ces Kasilag started out as a client back in 2007. Now she's a good friend and a fellow photographer. When she invited me to her second son's baptism (which was also her eldest son's 4th birthday party), I volunteered to take some family portraits as well as photos of the details even though she already had an official photographer. Ces then asked me if I can take pictures during the baptism as well. Hahaha. I couldn't say no though because she has been such a great friend and has helped me countless of times especially in my business.
Below are some of my favorite photos from the event:
Mommy Ces and Baby Javier.
Kuya Franco! I photographed his 1st birthday party in 2007. I can't believe how much he's grown!
Photographer in the making.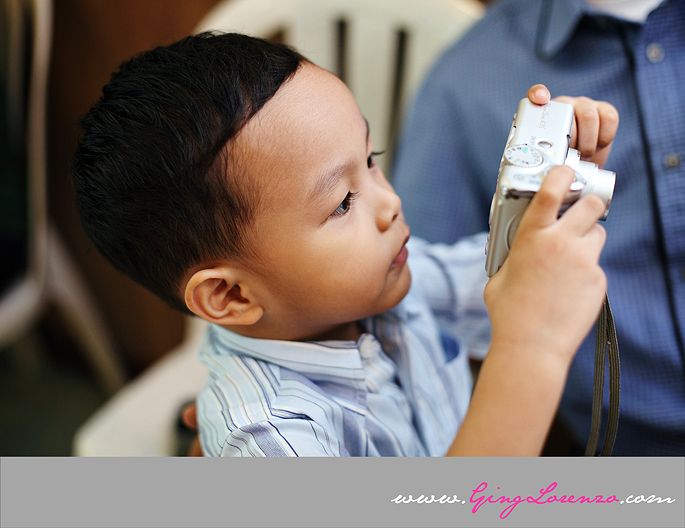 Some shots during the baptism...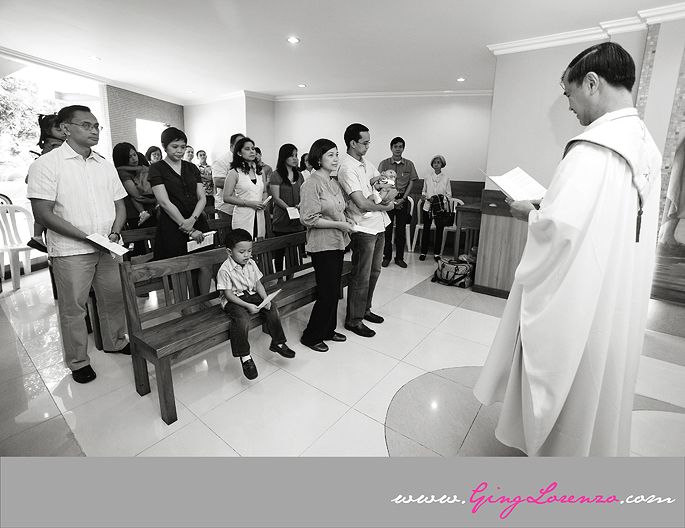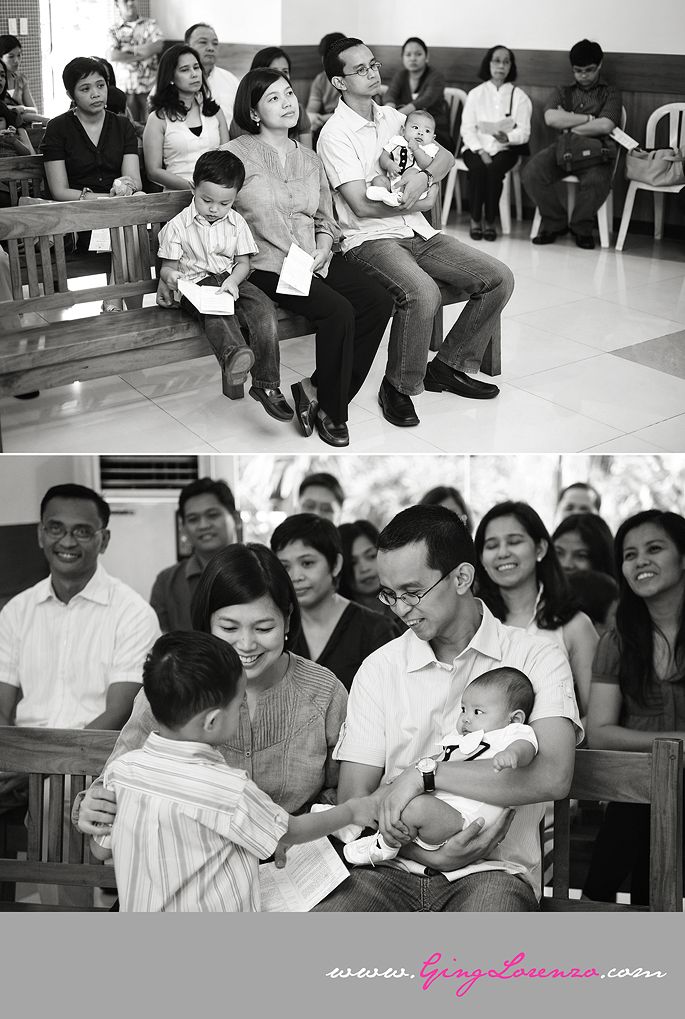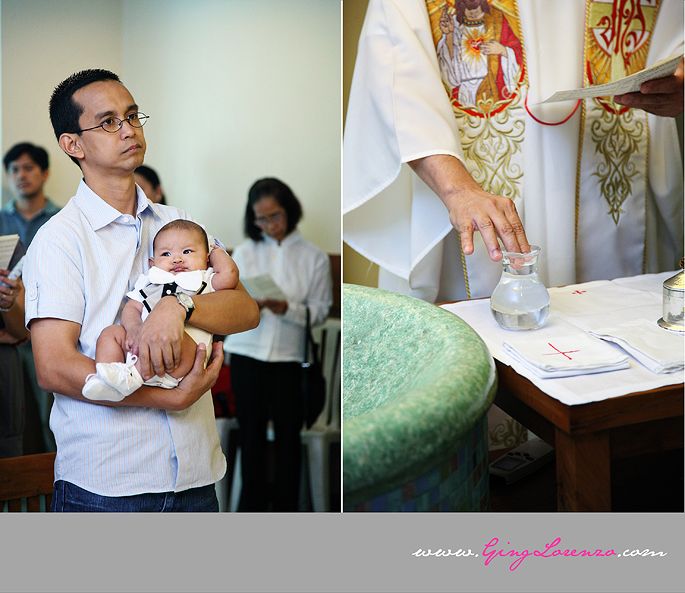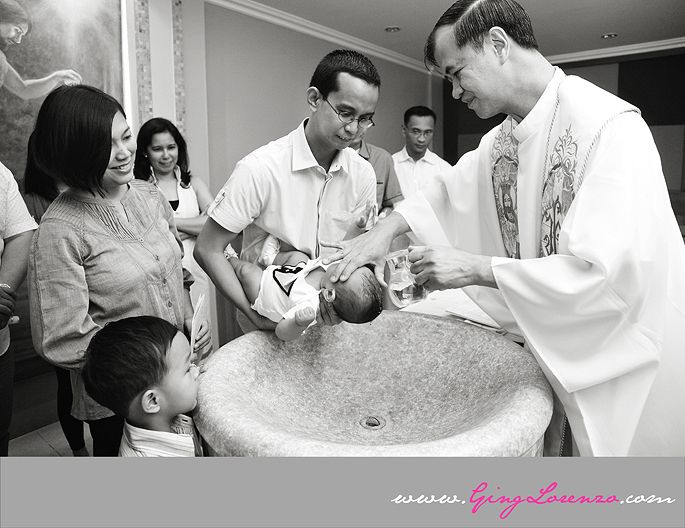 I do have the habit of taking photos in parking lots...
...but only if the light is this awesome.:) This was my favorite shot of the family.
Some details at the venue. Balloons by
Party Boosters
who is owned by another one of my old clients who is now a good friend Jacque Tan. :)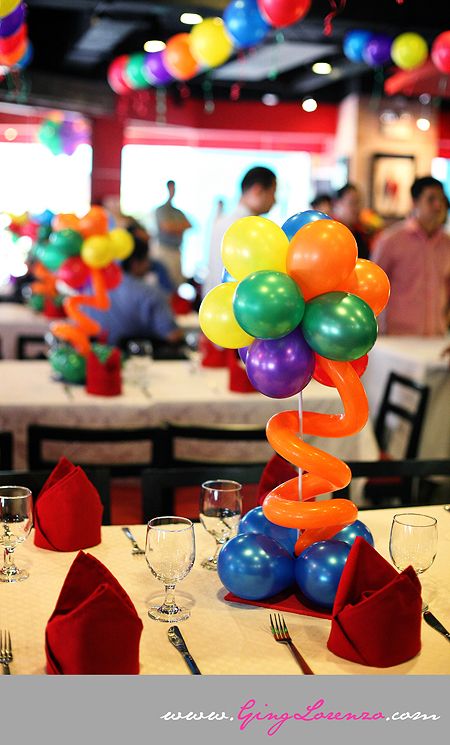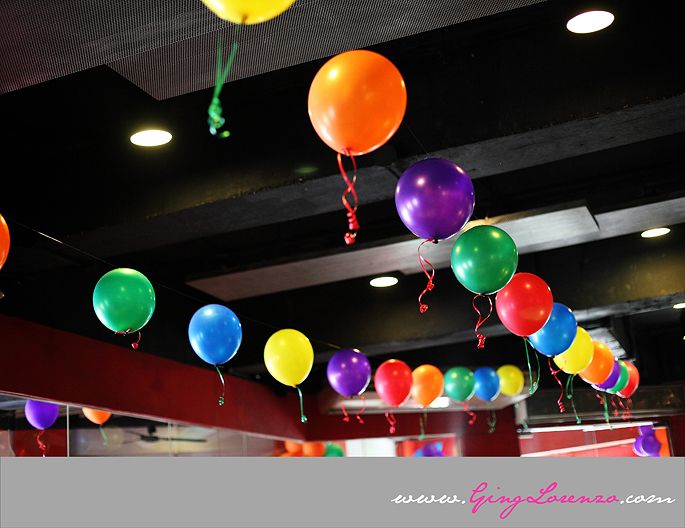 Top layer of the cake was for Javier, while the bottom half was for Franco.
We tried taking some more family photos before the party started, but the kids weren't in the mood anymore.
Ces told me to keep my camera and just relax during the party but I just had to take a photo of Little Franco leading the opening prayer. :)
And one more shot of the venue.