April 20, 2008
2 Serendra Function Hall
Sophie is
Toffee's
cousin so I have become quite familiar with their families. They're all so nice to me.
It was also nice to be working with the super talented Jhoanne Alon of
Polkadots Events
again. Her work always amazes me. Here are a couple of photos of the venue set-up.
Hazel (Sophie's mommy) asked me to go straight to the venue. We agreed to just take pictures of the party paraphernalia there before the program started. She brought everything I needed (invite, dresses, etc.) plus a nice green blanket to go with the pink details! I loved it!
Check out Sophie's lovely pink dress.
A photo with Mommy and Daddy.
And look at these unbelievable artwork! If I wasn't working, I would've gotten in line to get my own face painting. The baby in the second photo is Sophie's cousin Toffee, by the way. He was asleep throughout the whole painting session.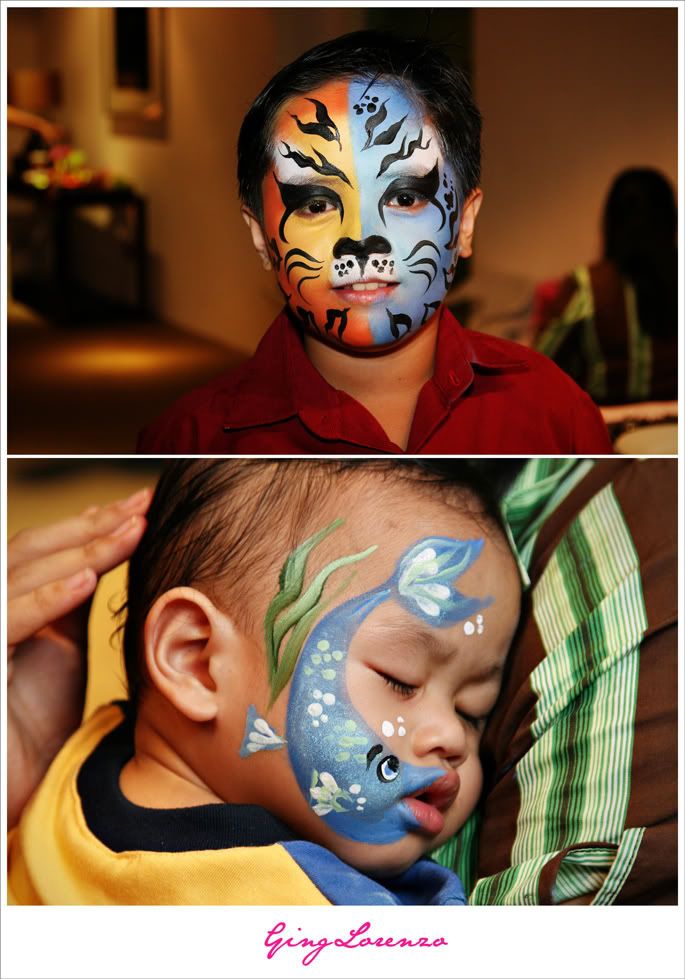 Here's Sophie at the end of the party, showing some character. This was actually one of my favorite shots of her.;)
More photos
HERE

!