December 17, 2008
Caleruega
She had just gotten out of a long-term relationship and thought she would be living the rest of her days alone. One day, hundreds of emails from strangers from all over the world just started filling up her inbox! It turned out some of her friends decided to post her photo on an online personals site without her knowledge. They thought they were helping her out. And maybe they did help her. She was just getting ready to tell off every one of the men who sent her emails, when one of them caught her attention. She didn't know what it was about this guy but she was drawn to him. And out of the hundreds of emails, his was the only one she replied to. And the rest, as they say, is history.
This was Anna's version of their love story. When I asked Damian what he thought, he turned to Anna and with a big grin, said, "Nah. I caught you, babe. That's what happened." Yeah, these two couldn't be more different. Anna is the bubbly type with an infectious laugh who can hold your attention for hours when she starts telling you her stories. Damian, on the other hand is almost shy and doesn't talk much. But when they are together, it just feels right. It isn't surprising really. After all, neither time, nor distance, nor cultural boundaries could keep them from finding each other and staying together.
To Damian and Anna, thank you for reminding me that fairy tales still do come true and for sharing your special day with us.:)
Here are some of my favorites from the wedding.
We started the day at the Evercrest Hotel which is just a few minutes away from the church. I started with photos of the beautiful gown and bridal shoes.
Anna bought her bridal dress on sale. She was so proud of getting a great deal on it that she didn't take the price tag off until after we took photos of it. She told me she wanted me to post it on my blog.:D
The lovely bouquet.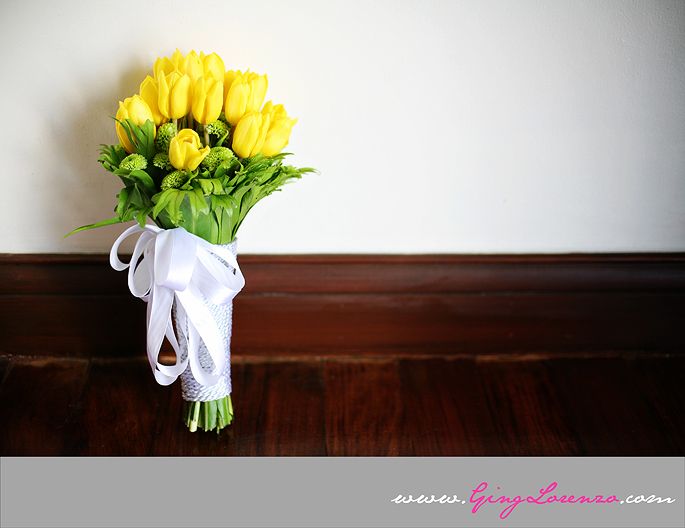 Damian is Polish, so they brought an old Polish Bible to the hotel.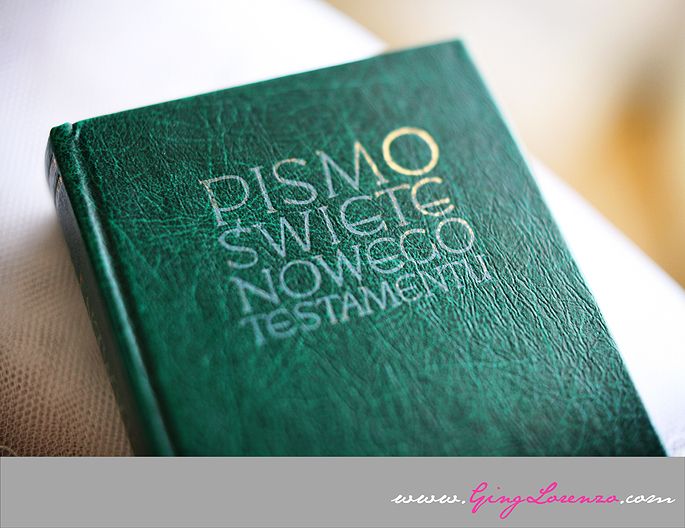 Anna wanted me to take photos of her after they took off her curlers. I looked at her and I was like, "Hmmm...I have a better idea..." And she was all, "Let's do it!":) And so we took the following photos. Hehehe. Doesn't she look sexy?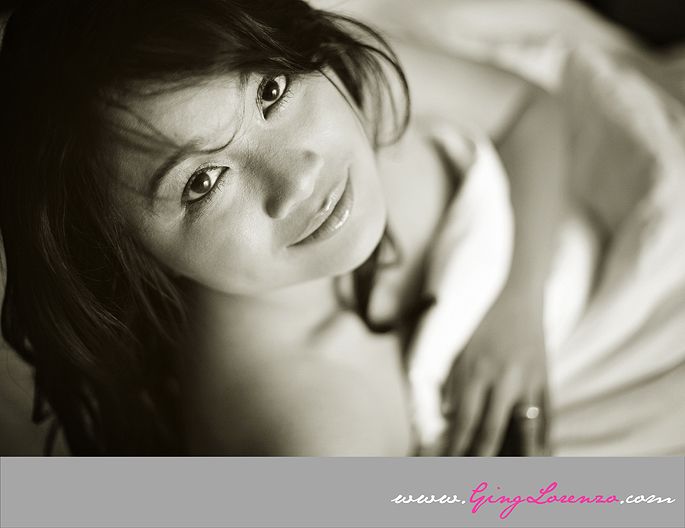 Anna sure knows how to work it for the camera...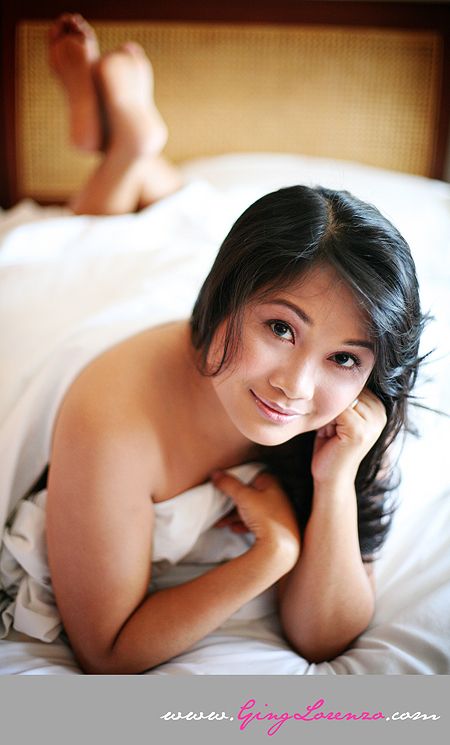 Meanwhile, Damian was ready for his pictorial in the other room. Here's the handsome groom in his traditional Polish suit.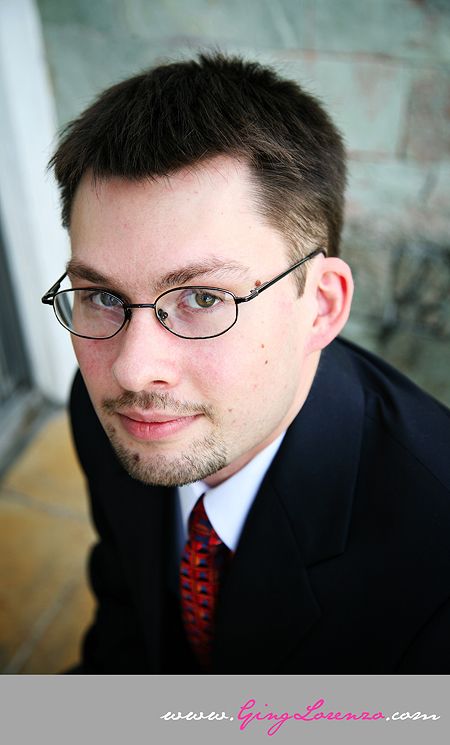 Of course he also had his barong.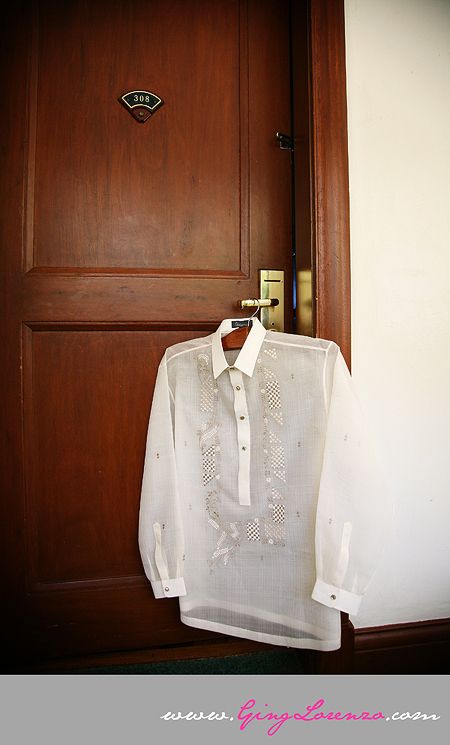 And he was just as handsome in it.:)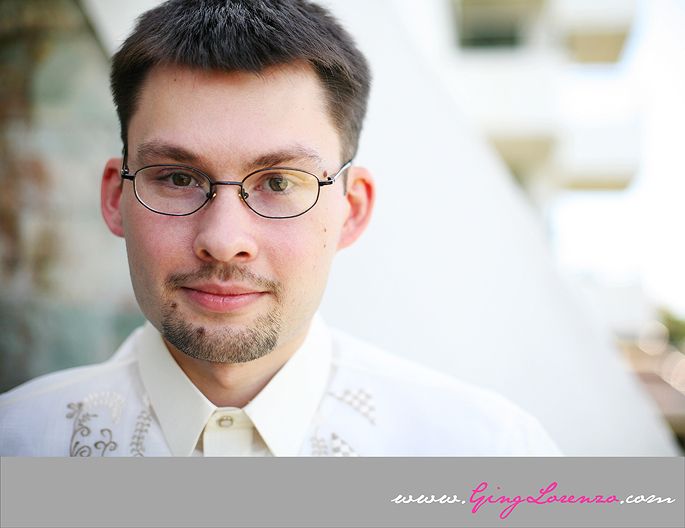 We took a few more shots of Anna before she slipped into her wedding dress.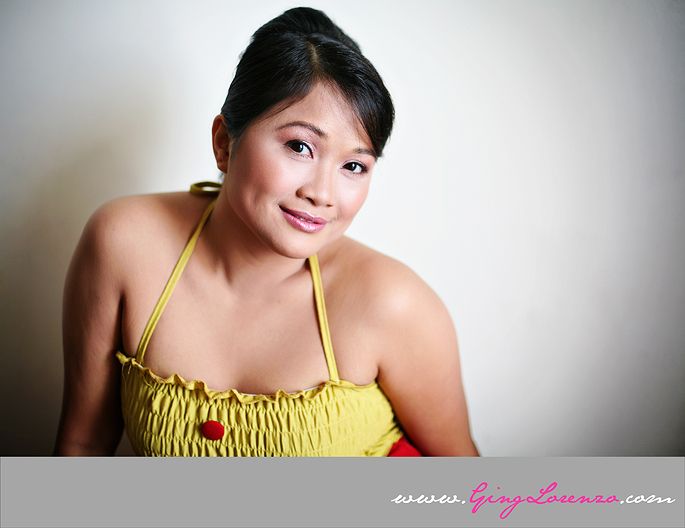 Anna's mom looking at her beautiful daughter.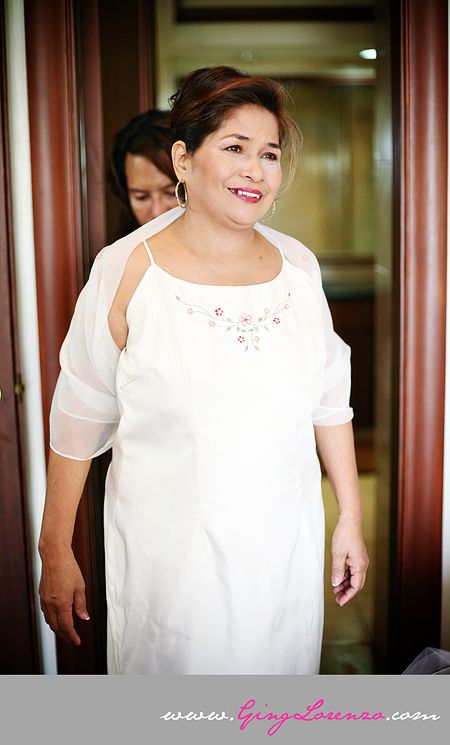 And here comes the gorgeous bride.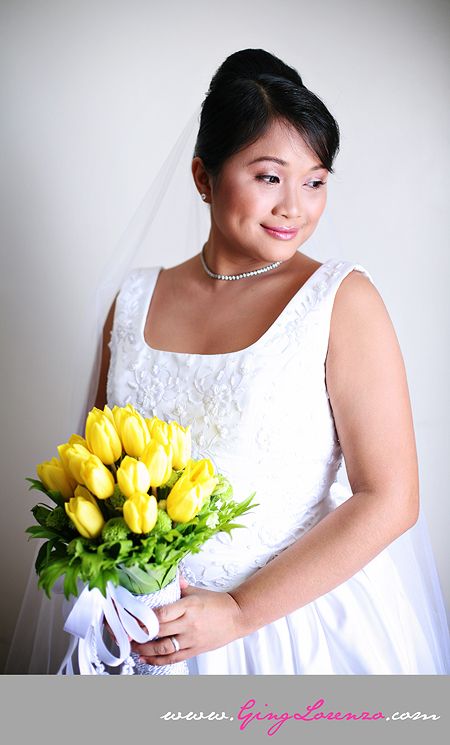 The church is so lovely, and it's perfect for an intimate ceremony like this.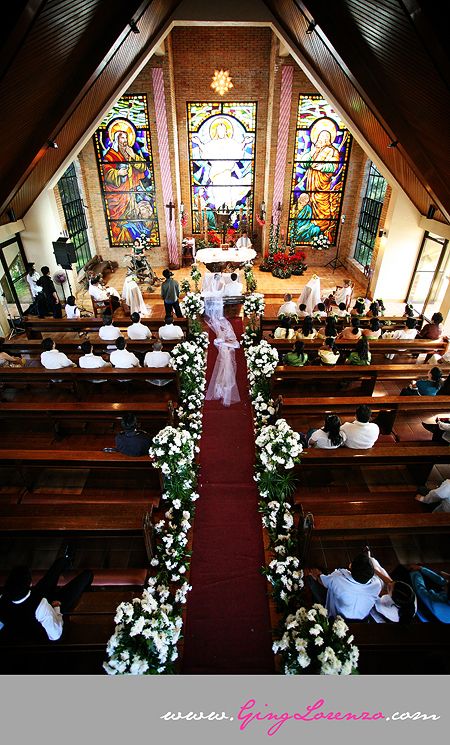 I love the soft light on Anna's face here.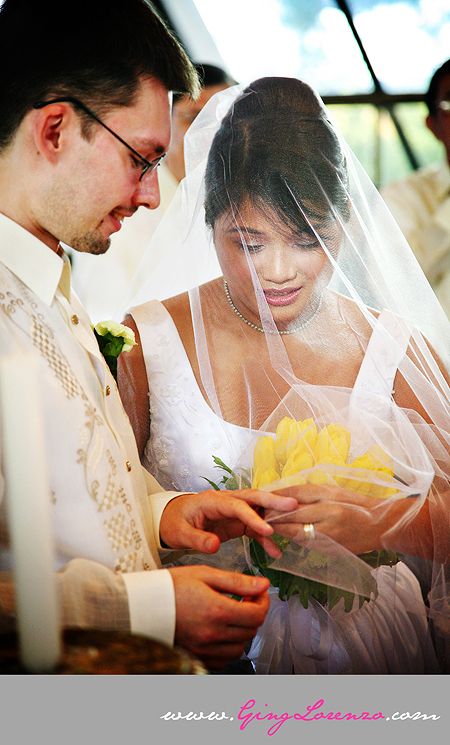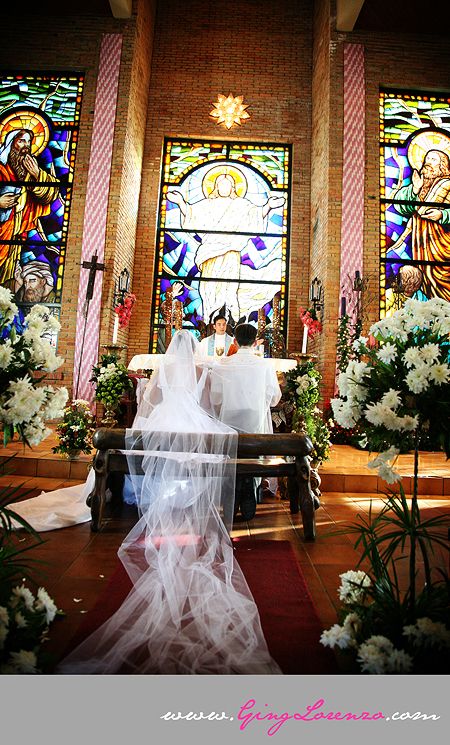 I love Anna's cute expression here.:)
We had time for a few shots outside the church before the reception.
Such a handsome couple, aren't they?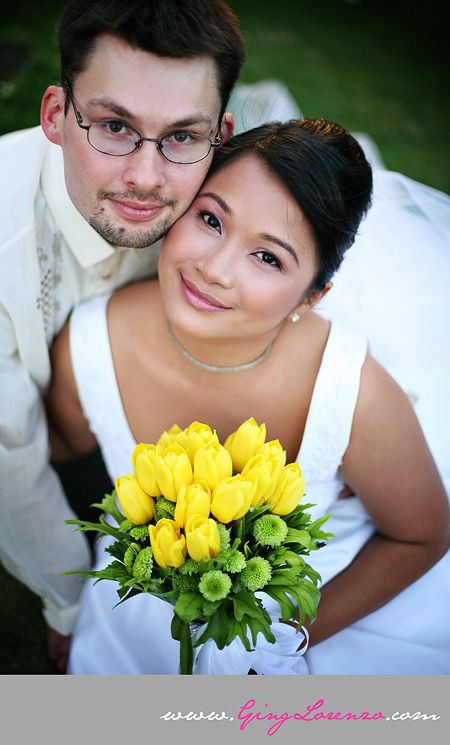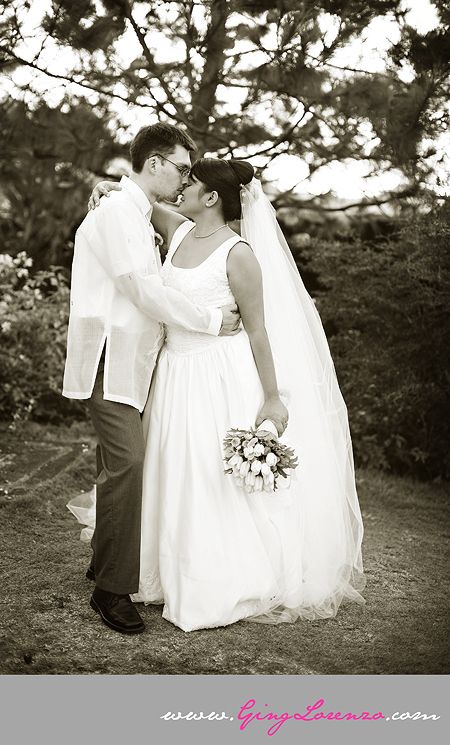 This was my favorite shot from the day. It's probably one of my favorite couple shots ever. It's very simple and clean, but the expressions are precious!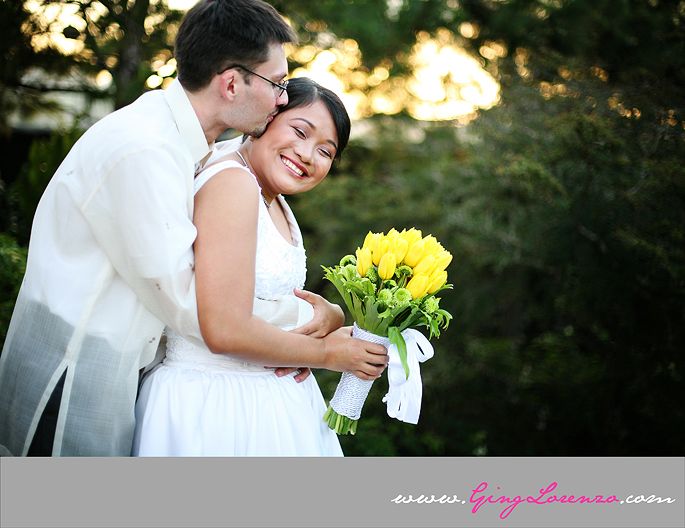 Some details from the reception.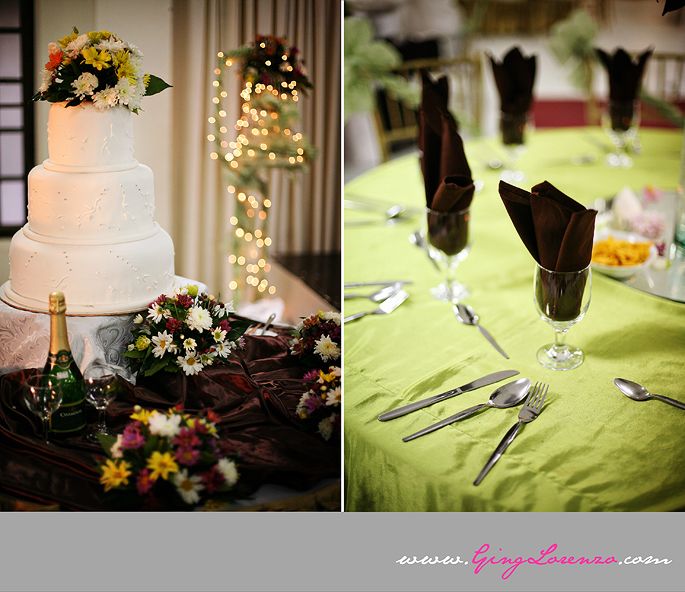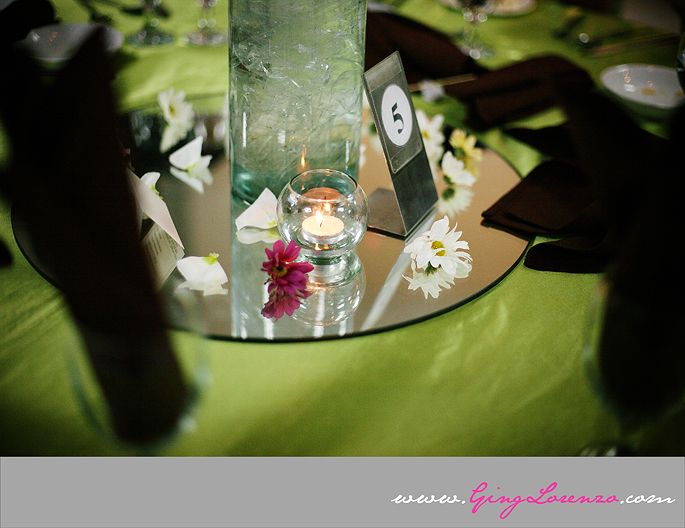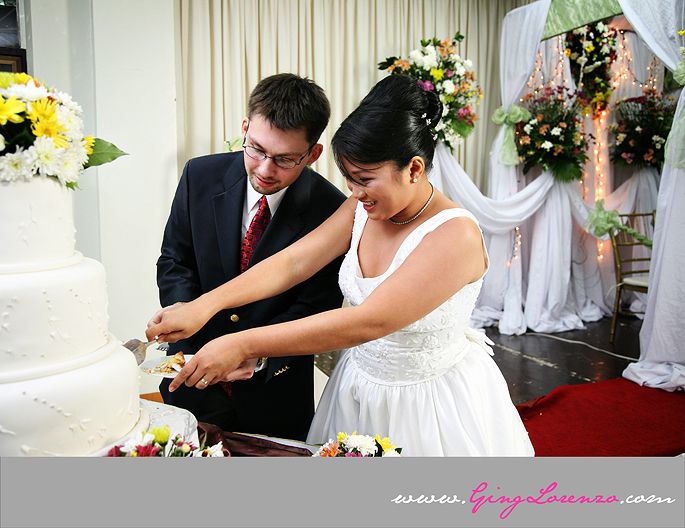 Finally, the couple's first dance.