Liam is one of the smartest kids I have ever met. And I'm not just saying that because he's my nephew. By the time he turned 2, we realized he could already read whole words. And then he suddenly started reading groups of words (like taglines in magazines) by the time he was 2 and a half. He is genuinely interested in reading. There was one time when he picked up a book I was reading and went through the pages just to see if he could recognize any of the words. And his eyes would light up when he sees a word that he could read. No one has ever sat him down and given him formal lessons. He learns words as he encounters them.
Today he turns 3. I haven't been able to spend as much time with him as before, but every time I see him, he always surprises me with how much he knows.
Sunday night we had a small party (just the family) to celebrate his birthday. We ordered in food, had ice cream and cake. Here are a few of the snapshots I took.
The tarp and balloons which were placed over the "sampayan". Hehehe.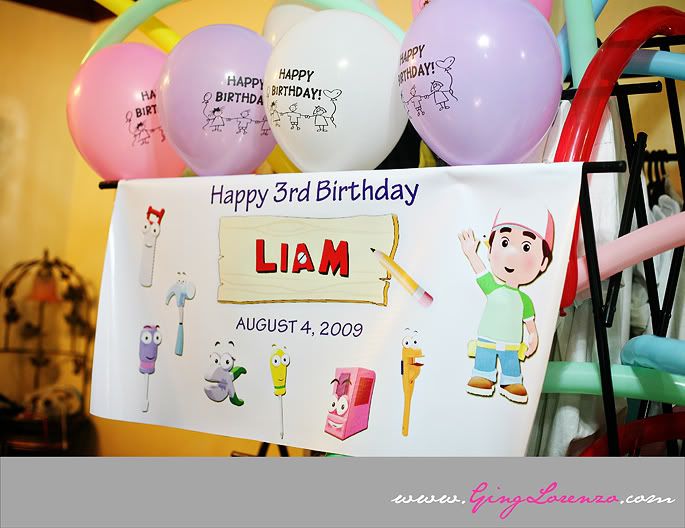 Liam's Handy Manny cake and cupcakes which we ordered from Kitchen Krafts through Jhoanne Alon of
Polkadots Events
.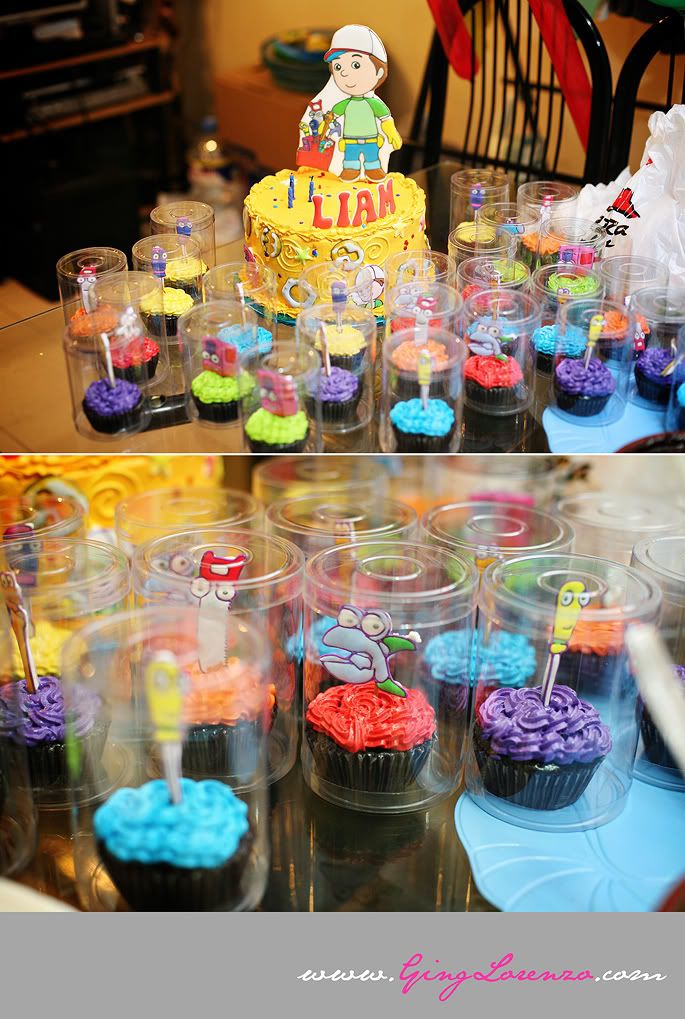 And here's the birthday boy admiring his cake.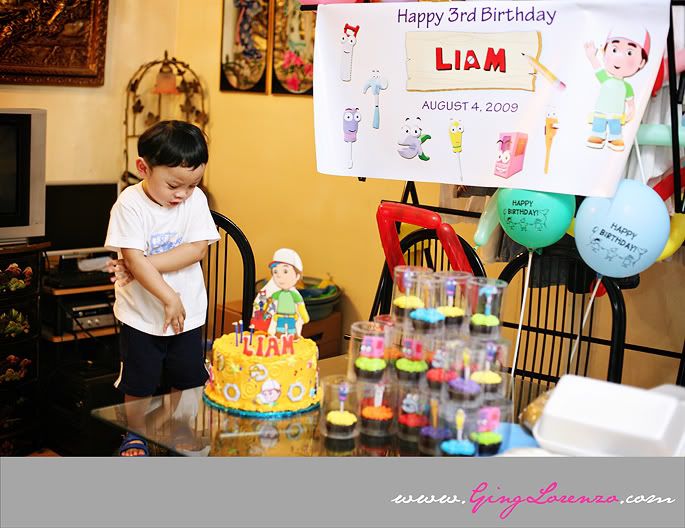 Blowing out his candles.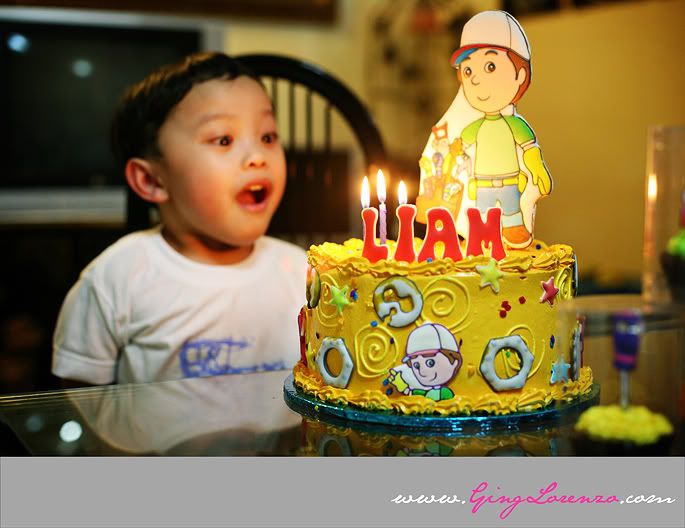 Hmmm...I don't think that's how you do it.:D
Pete and I had to leave early because we still had a long drive ahead. Here's a photo of us taken by Pie before we left with Liam enjoying his ice cream.