August 14, 2010
Uni-Chefs, Angeles City, Pampanga
Party theme: Disney's CARS
Just a week after our gig in
Lingayen, Pangasinan
, we found ourselves again driving through NLEX, this time to Angeles City, Pampanga for CJ's 1st birthday party. As I always say, I especially love it when clients from outside of Metro Manila hire me for their events because aside from the fact that I love having the excuse to travel or to take a road trip, I also know that they really appreciate my work because they choose to book me instead of a local supplier.
CJ's party was lovingly prepared by Mommy Janice and his aunts Karen and Kathy (who are both based abroad). In fact, it was Karen who first contacted me a few months before the party. On the day of the party, I got to meet Kathy and Janice (Karen couldn't come home for the event), and they were both so nice to work with. CJ is such a lucky little boy to have such wonderful family who shower him with love.
Below are some of the photos from CJ's 1st birthday party.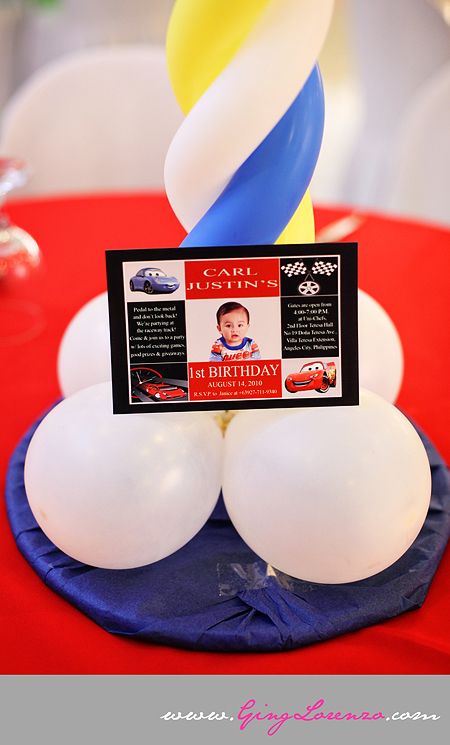 Justine's outfit and just a few of his many pairs of shoes!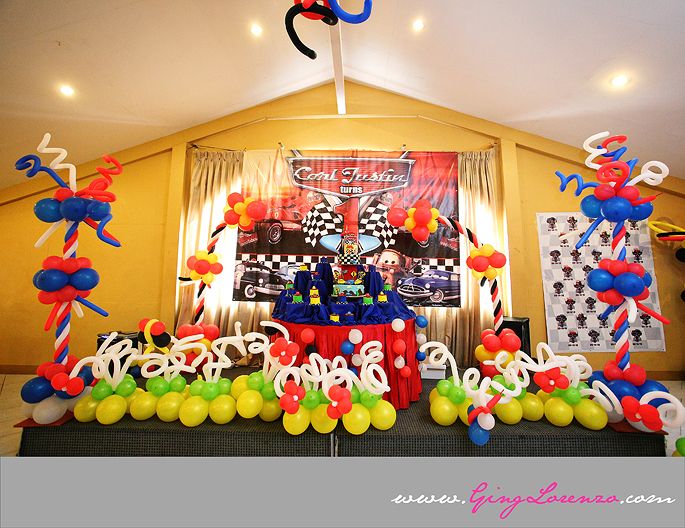 The color cake ensemble!
A closer look at the cute cake topper.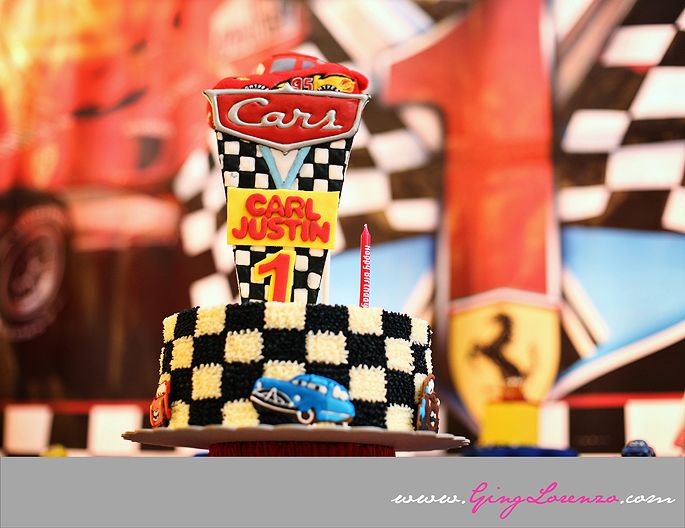 Mommy Janice gave Pie and me mini cakes to take home. They were yummy!
Colorful decorations.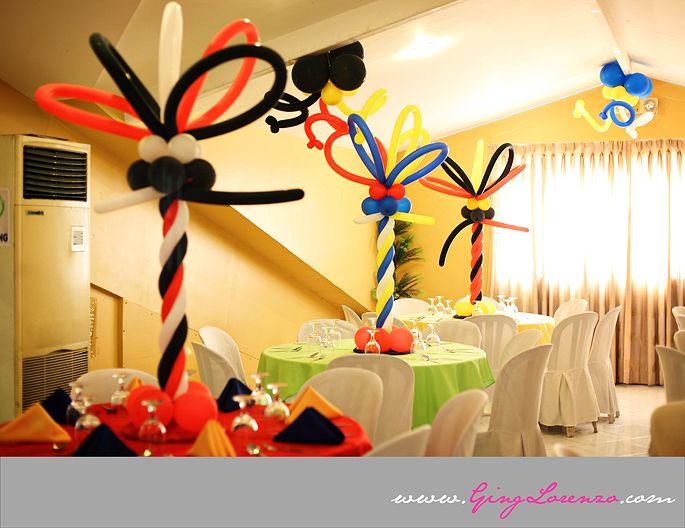 Janice said she probably bought all Cars merchandise she could get her hands on. Check out these cute giveaways!
And the prizes for the kids!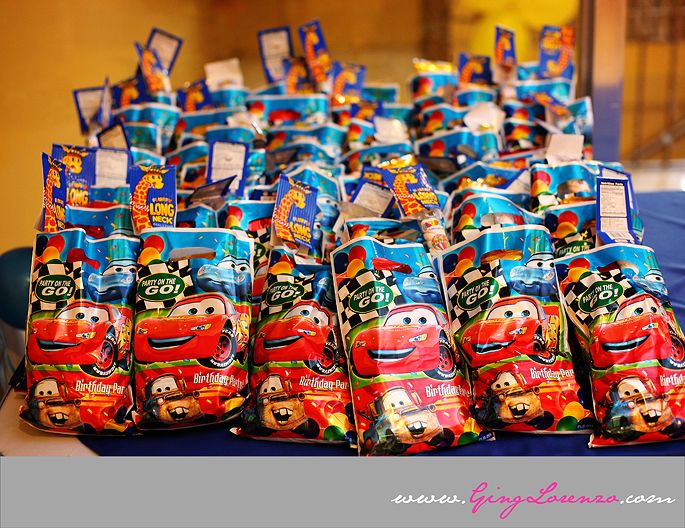 We went out to take photos before the party started and just as the sun was setting. Here's CJ looking handsome on his favorite bike.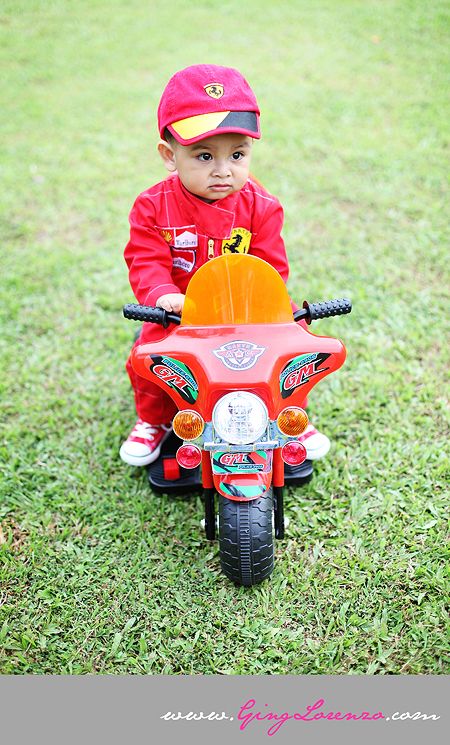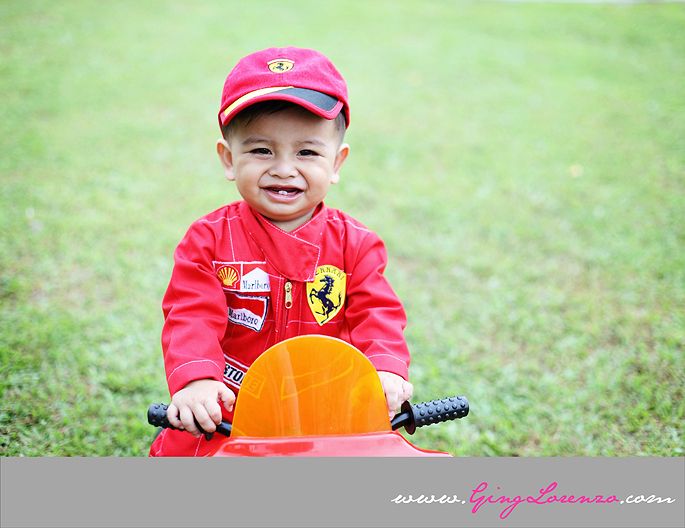 CJ is such a happy kid.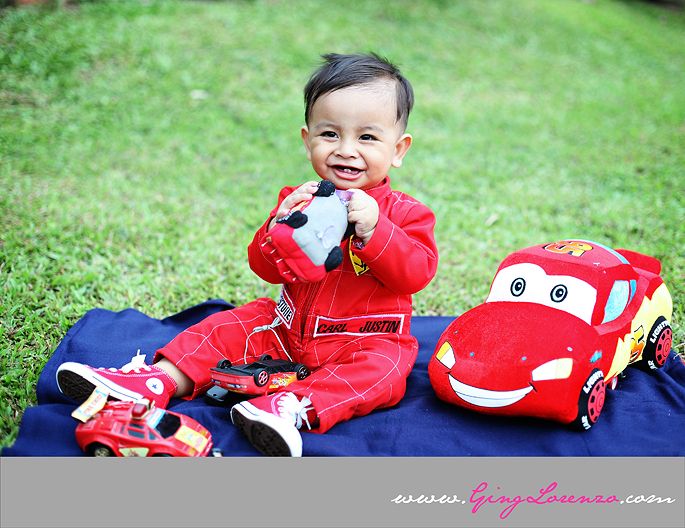 Of course we had to take photos with Mommy as well.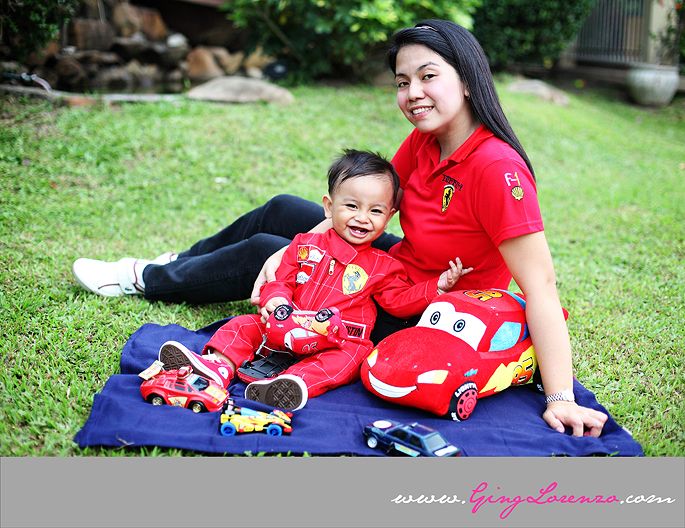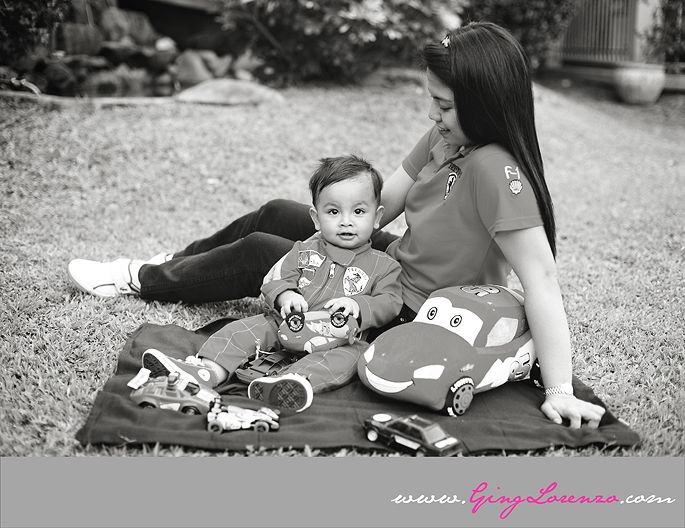 With Mommy and Aunt Kathy.
Such a handsome boy!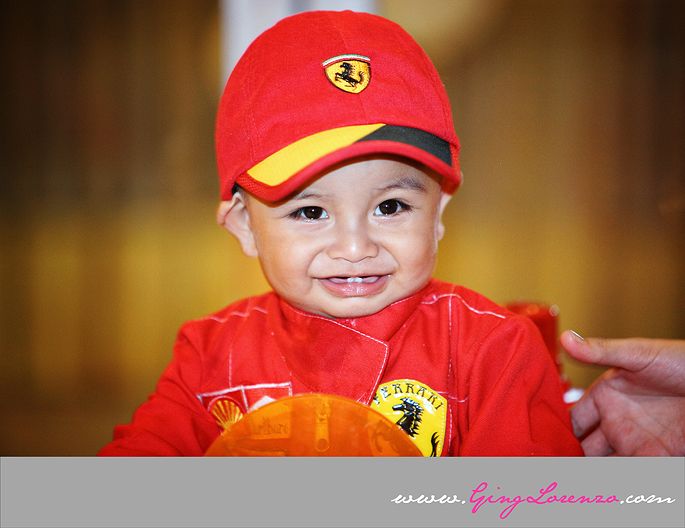 CJ's grand entrance.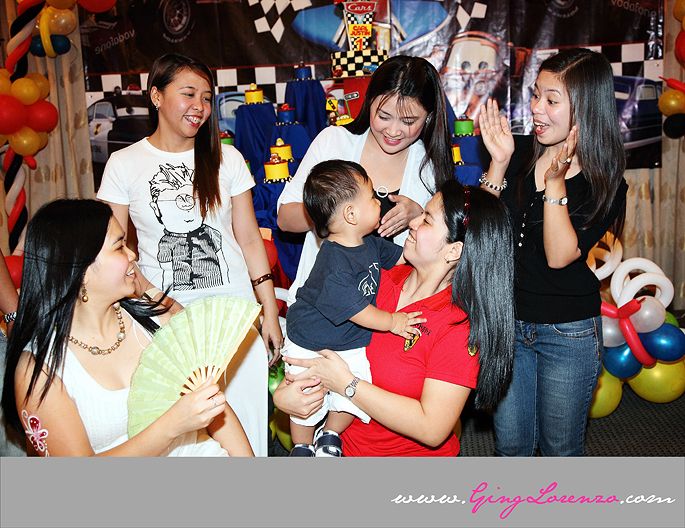 There were clowns at the party!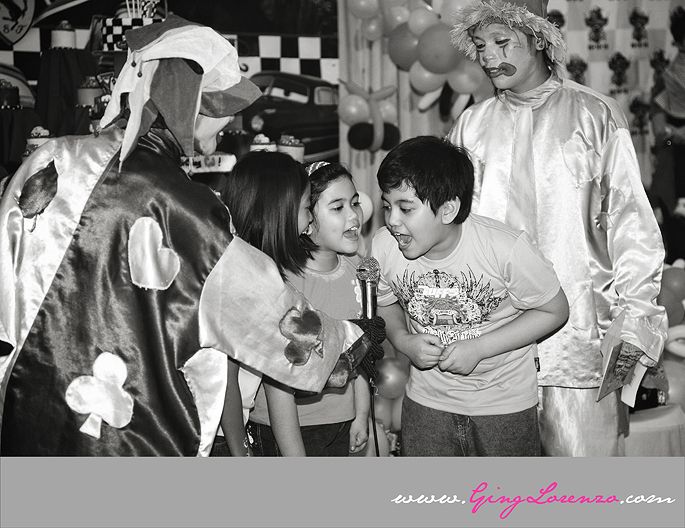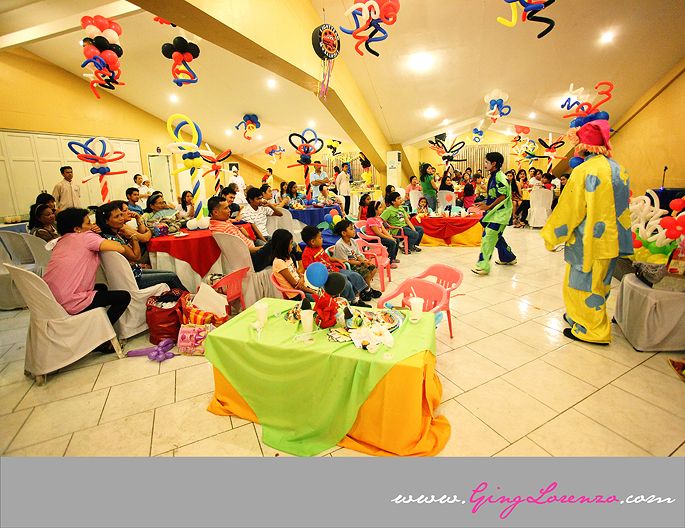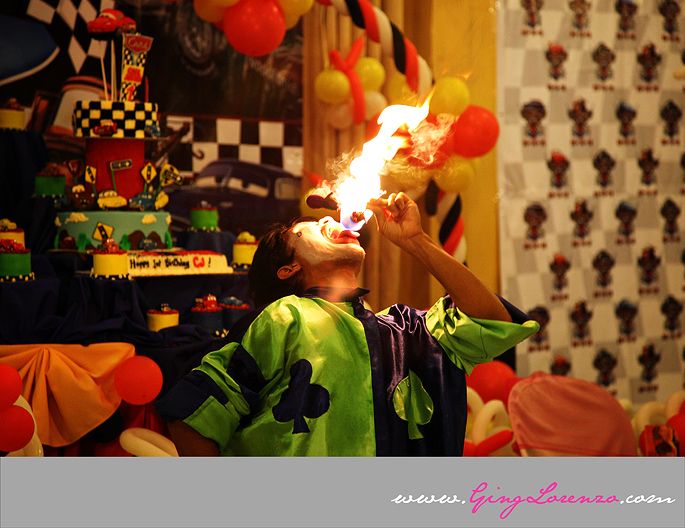 Candle-blowing!