A lot of people would opt to work from home when they get sick. I, on the other hand normally work from my house (sometimes I do work in a coffee shop just for a change of scenery), so now that I am sick, I'm actually working in bed. It must have been the really chilly weather during my last two weddings in Nasugbu and Lipa. I fell sick Saturday night and it got worse Sunday that I couldn't go with Kix to a wedding yesterday.:( To make things worse, we still have tons of shopping to do and I still have a lot of stuff to finish. Hay.
Anyway, I shouldn't really be complaining. All in all, this was a very good year for me and my family. Let's just hope I will be well enough to celebrate it tomorrow.:)
And just to make this post much more exciting, here are photos from a beautiful family portrait session I did at the start of this month. These are Laurence, Cindy, and little Lyncee. We did the photoshoot at a nice place in Antipolo called Jardin de Miramar. It was my first time there but I loved it so much that I immediately recommended the place to a couple friends who asked me to shoot their engagement photos just two days after this pictorial.
When Cindy showed up made up by the very talented EJ Litiatco, and when she told me about their outfits for the shoot, I knew it was going to be a great afternoon for me.:)
Here are some of my favorites from the day.:)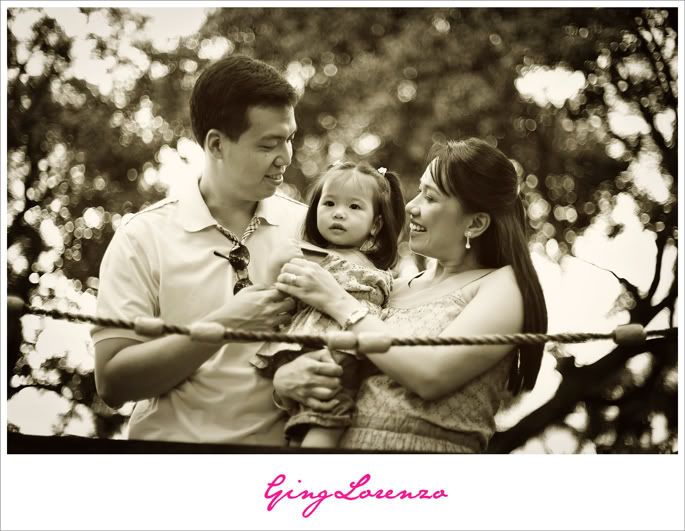 I love Lyncee's expression here.:D
Lyncee wasn't very comfortable being in a new place with a stranger pointing a big camera at her...
I asked Laurence and Cindy if they could let Lyncee run around for a bit so she could feel more comfortable. Here is one of the very very few shots showing Lyncee's pretty smile.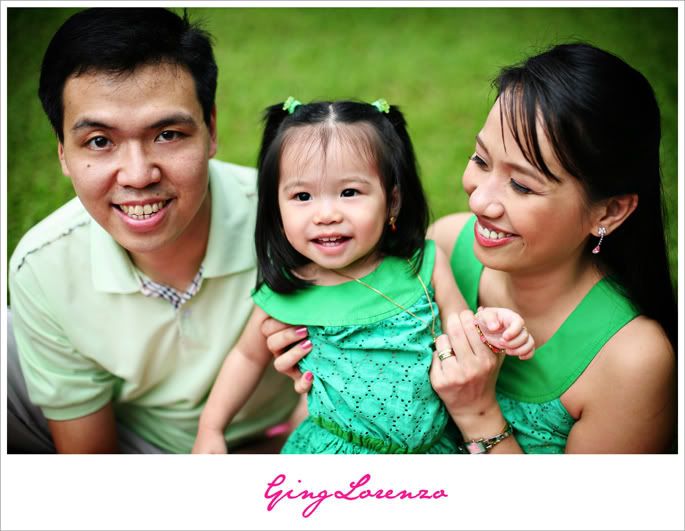 My favorite shot of Lyncee.
Then it was time to change into their Christmas outfits and go into the Casa Santa which consists of a collection of thousands of Santa's from all over the world. We were told that the owner collected the items in the span of 13 years!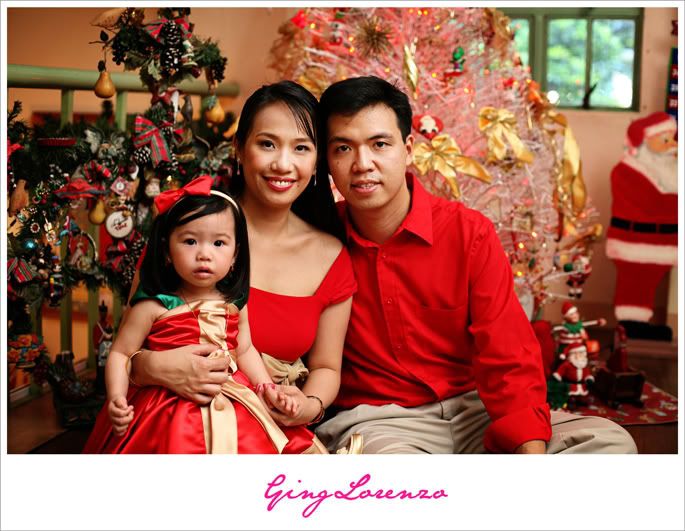 My favorite among their Christmas photos.:)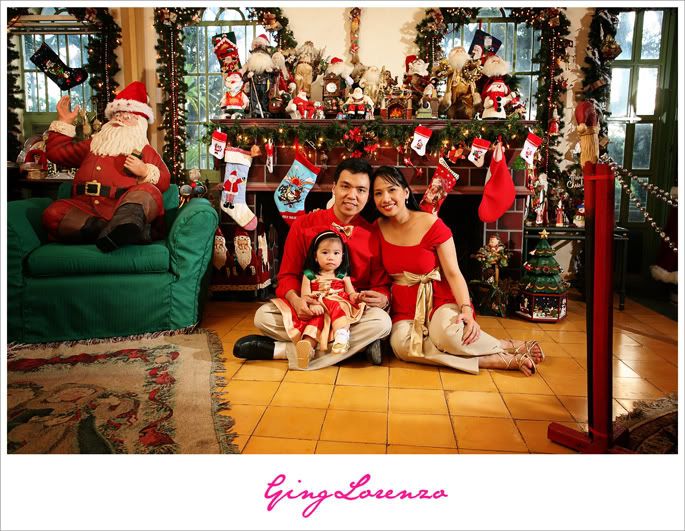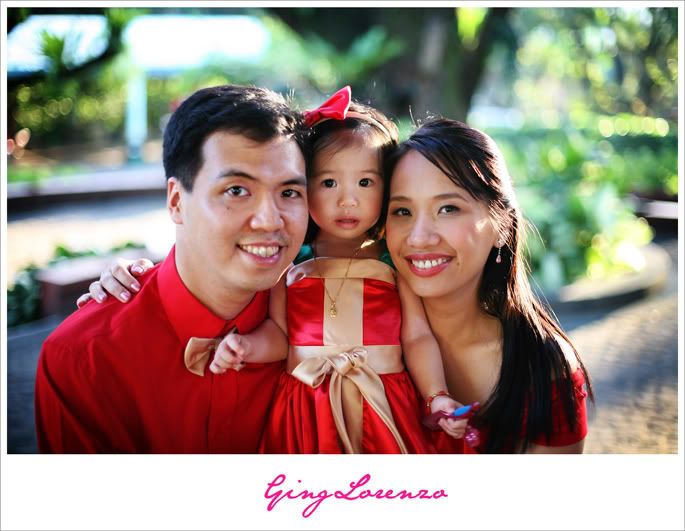 Lyncee wasn't in the mood anymore but I asked if we could take a few couple shots before wrapping things up.:)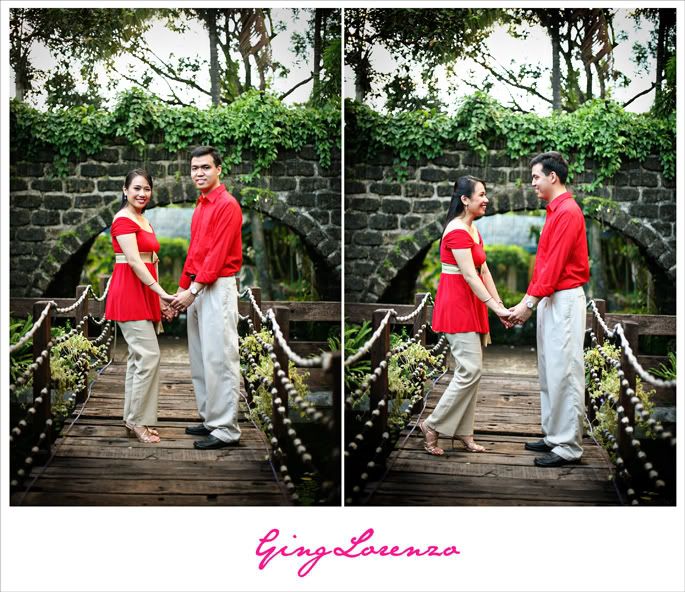 I'll try to post some more later, but in case I don't get to post until after Christmas anymore, I just wish everyone a very Merry Christmas!:)