I'm sorry I've been neglecting this blog again. This was probably the longest that I have not been on here this year. I have just been too busy the past few weeks. I went through my records and, as of now, I am 24 blog entries behind! I still have about a dozen or so kiddie parties and baptisms to post, plus I have a couple of really lovely family portrait sessions to share with you, a few engagement sessions, and of course, some weddings. Don't worry though, I promise to post everything.
I am now down to my last two weddings of the year and a couple of portrait sessions. (Wohoo!) I am really looking forward to taking a short break from shooting events so I can catch up on my other activities like blogging (I probably have to post multiple times per day between now until the end of the month), editing, etc. And, of course, I'm looking forward to spending more time with my family this holiday season.
And for those who come to my blog just for the photos, here is an engagement session that I took about a week ago. I am posting this ahead of the other sessions that I have done because Damian and Anna just got married yesterday at the beautiful Caleruega church, and I had the honor to be there to photograph their special day for them. They are both based in Chicago and just flew in early last week for their church wedding (They were already married through civil rites in the States). Although I knew Anna from college, it was my first time to meet Damian during our pictorial. He's a bit shy and isn't too comfortable in front of the camera. Anna is a natural though, so the session was fairly smooth.
I woke up the day of the pictorial to a very heavy rainshower (I've been so unlucky with the weather these past couple of months. I always get rain on days when I'm scheduled to do a photoshoot.:P). I texted Anna to ask if we were still going to push through with the pictorial even with the rains. She said yes, and I prayed really hard that the skies would be kinder in the afternoon. Fortunately, the rain stopped and although we still didn't get the sunny skies that we were hoping for, it was good enough for me.
Here are a few of my favorite shots from the Damian and Anna's engagement pictorial.
One of the first few shots. These guys really look so happy together.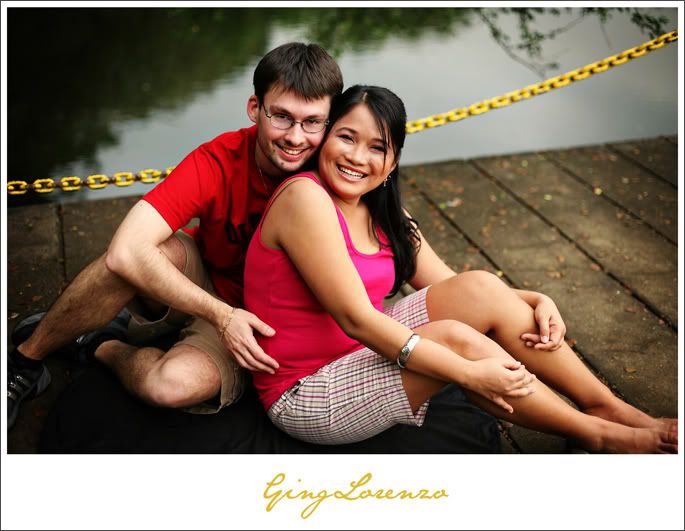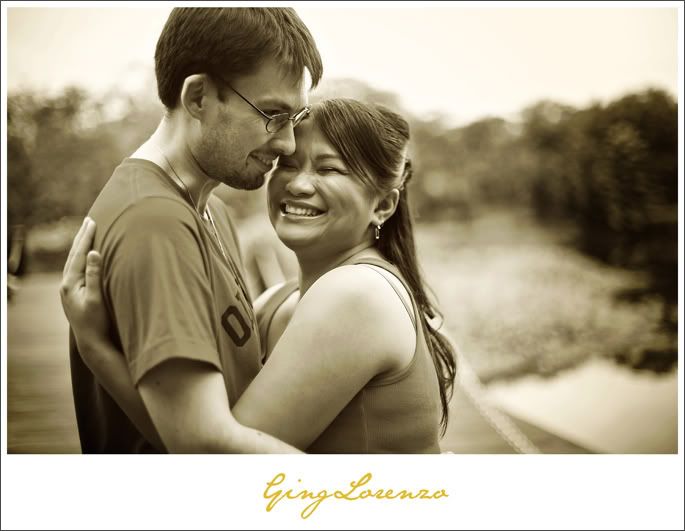 Not exactly the bright sunshine that I love, but the diffused sunlight through the trees was really nice, too.
I love my lens.:D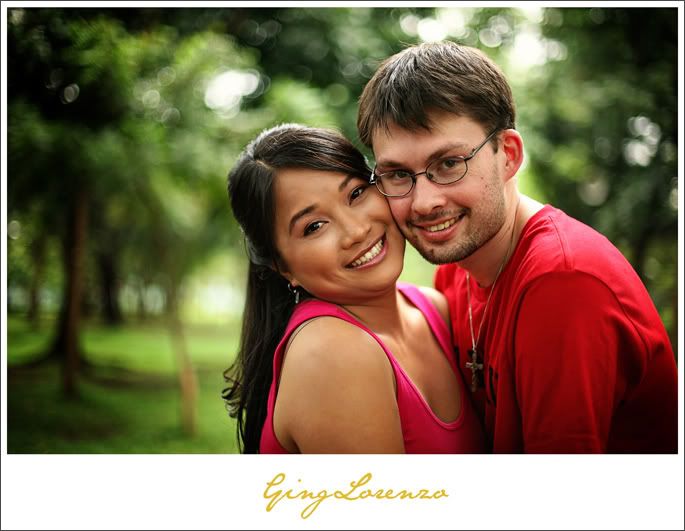 We didn't want to pay the PhP200 fee.:D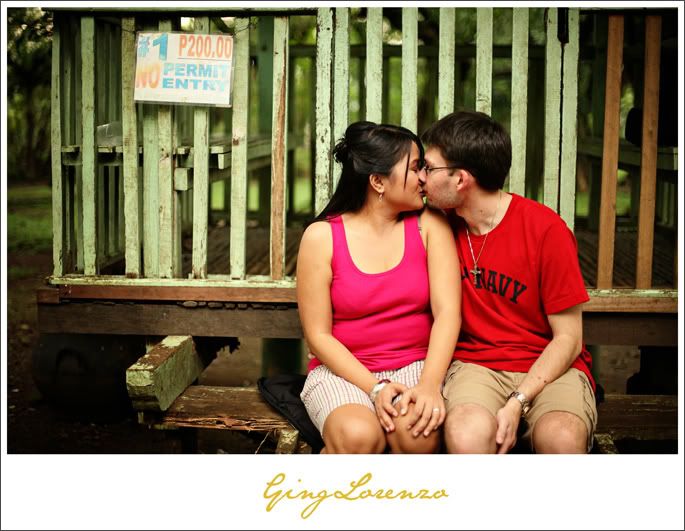 Anna's dad drove them around for the pictorial, and at the hotel yesterday, he told me he was wondering what the hell we were doing taking pictures in front of a rusty old door. He told me he was surprised how great it turned out in the photos.:)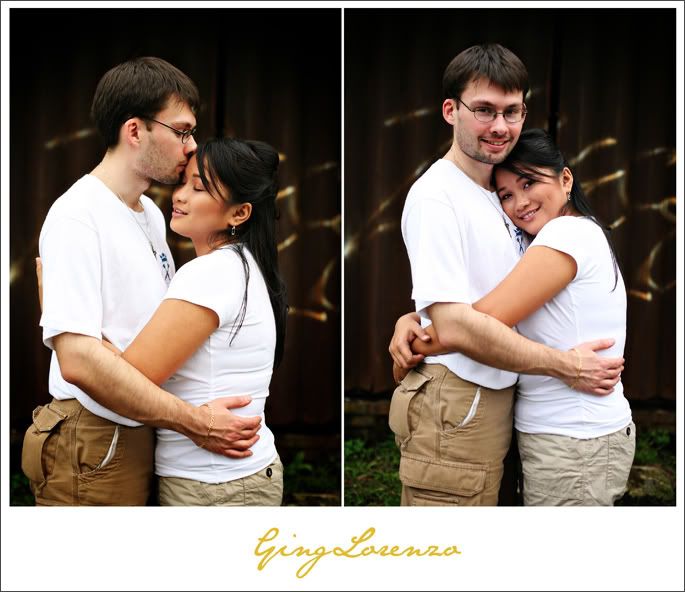 Love the light. Love the expressions even more.:)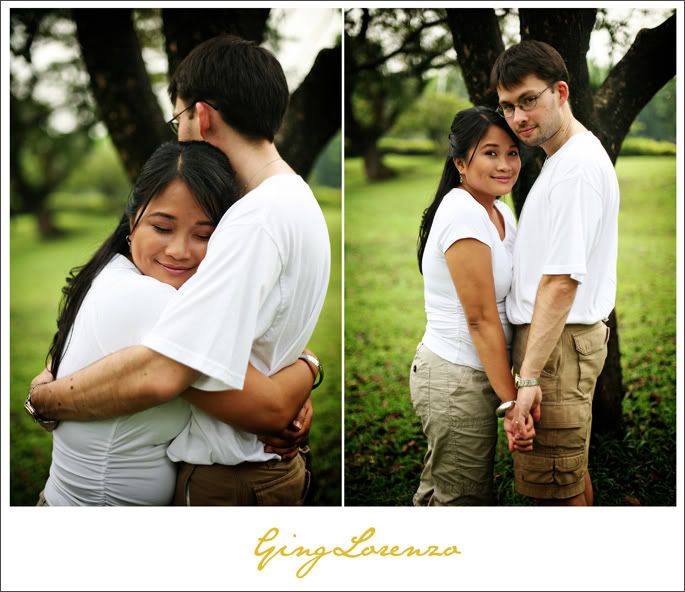 Damian told me these next two were his favorites. They actually are mine, too.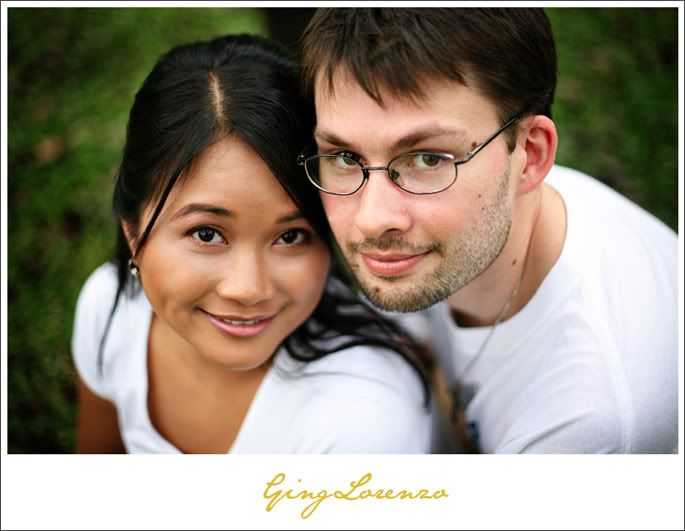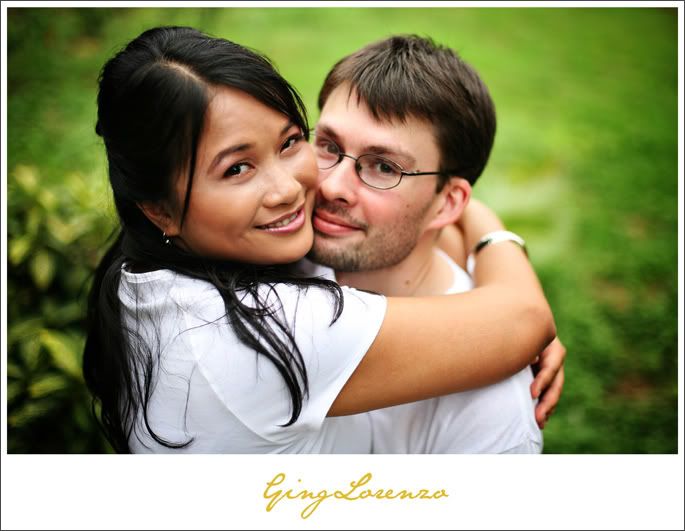 But I do love these next two as well.:)
Damian and Anna, it was really great working with you guys! I hope you enjoy your honeymoon in Bohol!:)