January 17, 2009
Blue Whale Grill
I was cruising by Libis last Sunday on my way to a kiddie party that I was going to photograph, when I thought I saw a familiar face. I just texted Niña about it, and she said it was, in fact Anton's photo that I saw on the tarp of Tumble Tots, the pre-school where Niña teaches. I knew it was him. I immediately recognized Anton's BIG smile. This little guy loves to smile for the camera, so it was a breeze photographing him. He was also very friendly. When I was at their home before the party to shoot the details as well as some portraits, he kept coming up to me. It was very tempting to just put my camera down and play with him (which I actually did a couple of times.:D)
I also loved working with Anton's parents, especially Mommy Niña. When we first met, one of the first things she did was to ask me how I pronounce my name (For the record, it's GING as in jogGING, not JING.), and I knew right then that we were going to get along great.
Below are some photos from the day.
Can you guess what the theme of the party was?;)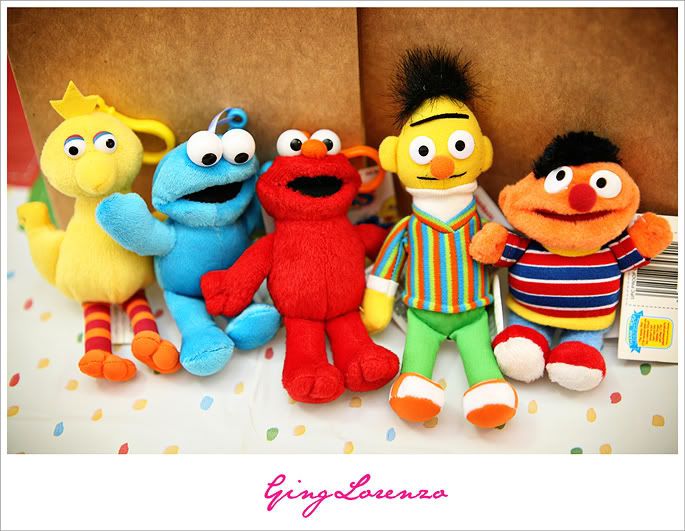 There it is, the BIG smile.:D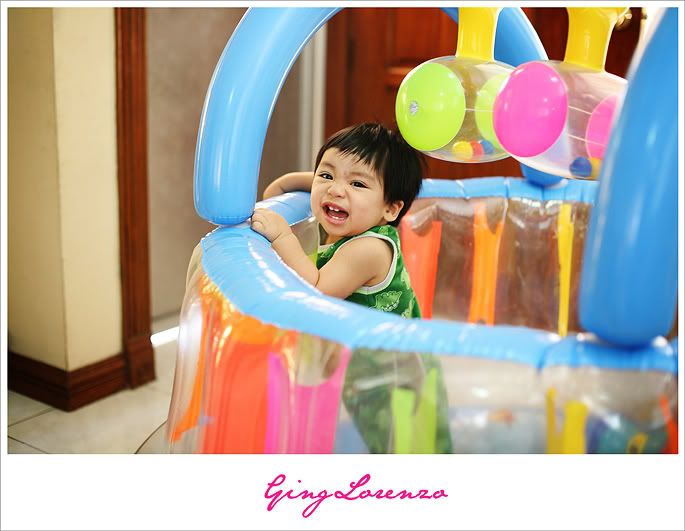 Here's Anton with BIG brother Benjie. A quick kwento about Benjie: He's such a smart and gentle pet. In fact, I don't think he realizes he's a dog. When I asked the family to sit on the couch for some quick family photos, Benjie positioned himself on the floor and looked at the camera. Niña says she and hubby Jojo considers Benjie as their first born. I think he makes a great Kuya to Anton.:)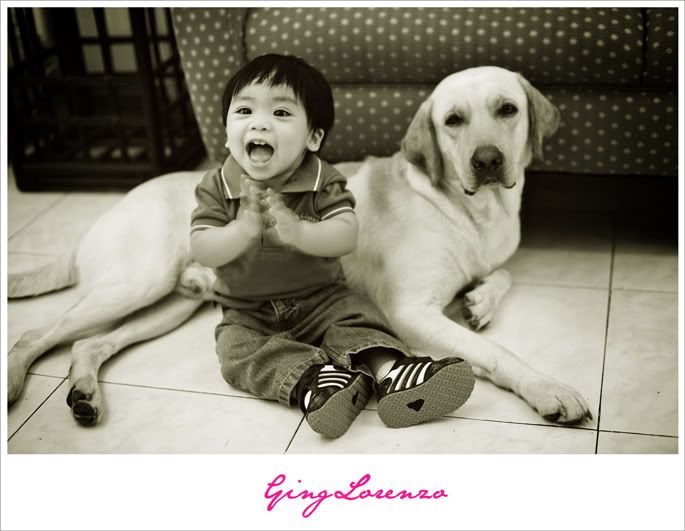 The cute Sesame Street cake.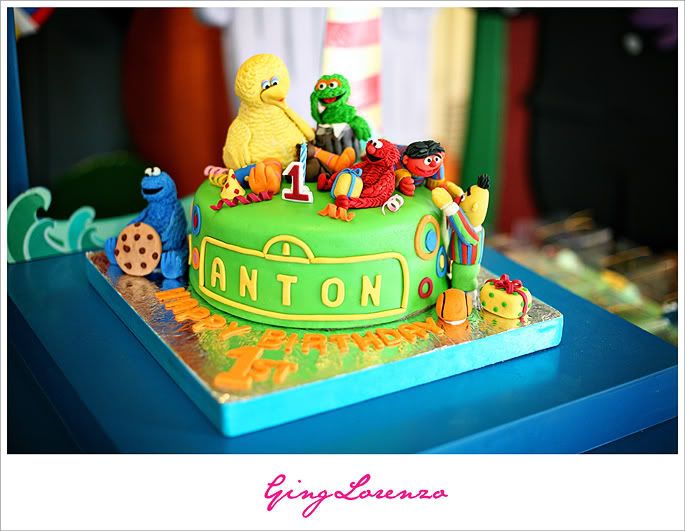 Colorful venue set-up by
Yanple
.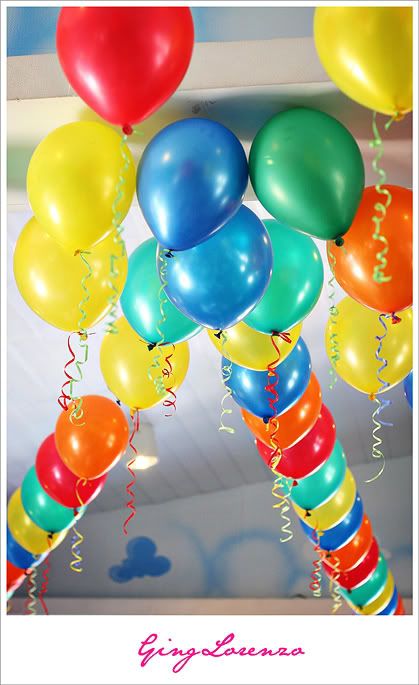 I love this photo.:)

We still had a few minutes after the party to take photos before it became too dark. I really love these next two.
This was the last shot I took before heading home, and it was one of the my favorite shots of Anton.:)

HERE
are more photos from Anton's birthday party!