October 2, 2011
Arzobispado de Pampanga
Fortune Seafood Restaurant
Party organizer:
Hi-5 Parties
(c/o Kathleen dela Merced)
Entertainment: Ruther Urquia
Party theme: Wild Safari
Andrei's party was my first event shoot after five long months so I was a bit anxious but quite excited to be working again. I had already met Andrei and his family during our
mini portrait session
a week before and Mommy Doris and Daddy Andrew are such a gracious pair that I knew it was going to be very easy working with them.
A few days before the party though, a series of blows came in the form of typhoons and my baby being sick and hospitalized. In fact, the night before the event, Pampanga was under signal number 2 and there were news of floods in certain areas there. Meanwhile, I was at the hospital caring for my very sick baby. Kathleen (of Hi-5 Parties) and I were texting that night and we both agreed that all we could do was pray for friendlier skies the next day. Well, we must have prayed hard enough because the sun was up and the skies were clear the next morning as we drove to Pampanga.
The trip to San Fernando, Pampanga was smooth, so we got to the church really early. Only close relatives and godparents attended the private baptismal ceremony. It seemed everyone else was early as well so we took groups shots and some candids before the priest arrived.
A couple of shots of the ceremony.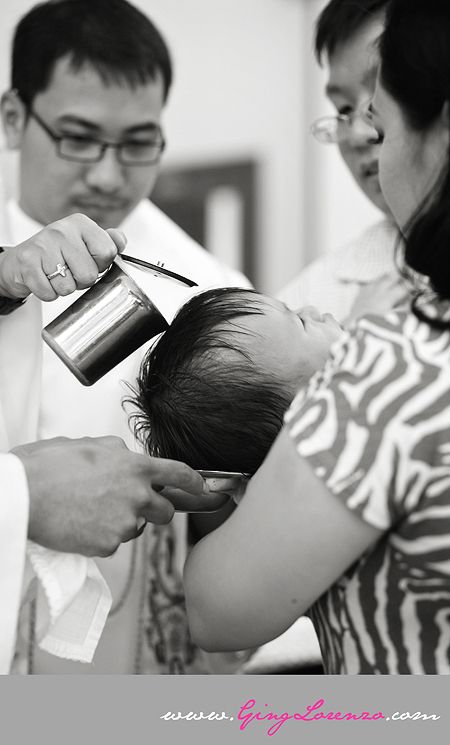 After the baptism, we had about an hour to kill before the party started, so we took a few shots inside the church and around the church grounds.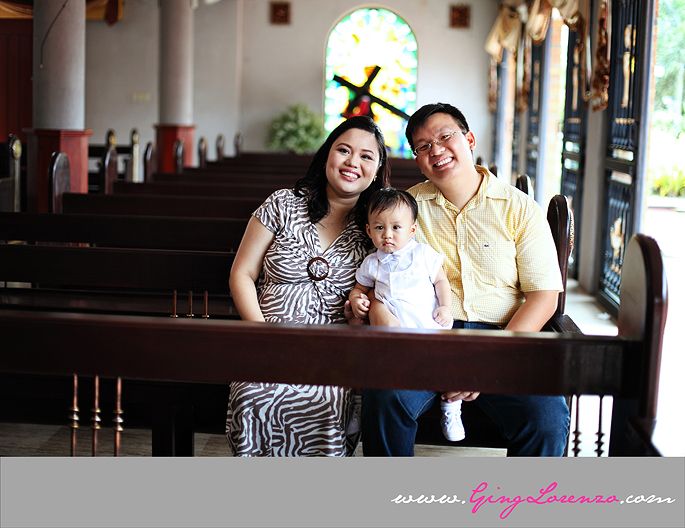 It was a small but beautiful church. I was especially fascinated by the facade.
And then it was time to go to the party venue. We started by taking photos of the details before most of the guests arrived. How cute were Andrei's outfits? :)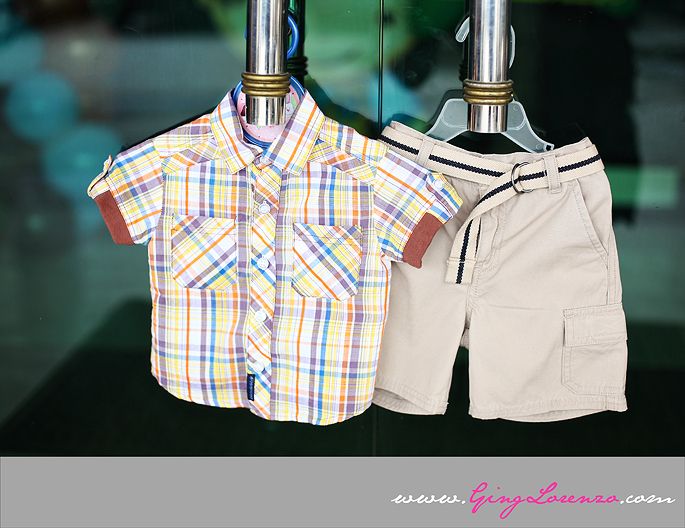 The colorful cake and cupcakes.
Lovely party decorations by
Hi-5 Parties
!
Our cute birthday boy.
There were a number of foodcarts at the party but this was everyone's favorite.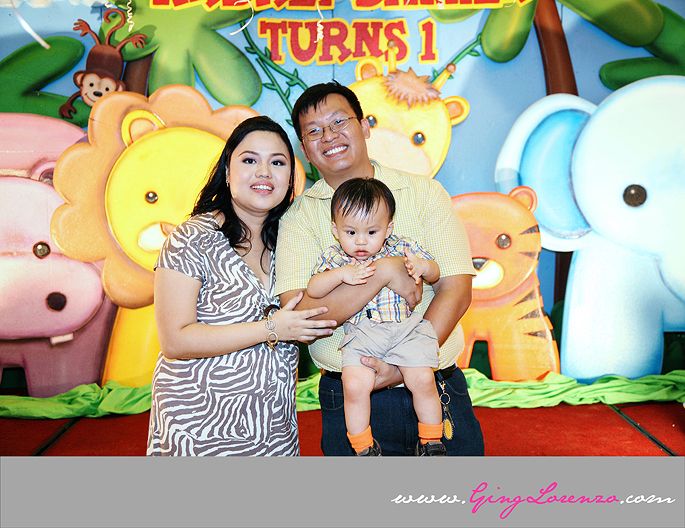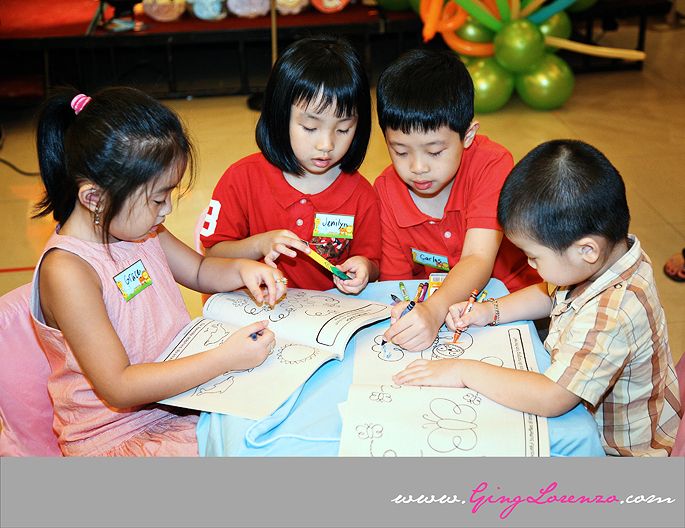 The awesome Ruther Urquia was as entertaining as ever.
Of course, the famous Titoy was there!
Everyone enjoyed the party!
I would like to thank
Ces Kasilag
who was my second shooter that day.