I had to cut my maternity leave a week early to shoot Andrei's portrait session. His party (which was held a week after this session) was my very first event in 5 months so I was glad I had the chance to meet Andrei as well as his parents before the event. We had the portrait session at the Intercontinental Hotel. When Pie and I got to their hotel room, Andrei was ready for his pictorial. He was a bit shy at first but it only took him a few minutes to warm up and making him smile was a breeze from then on. :)
I love it when clients who hire me to photograph their events also book for a separate portrait session because although I usually try to take portraits of the birthday family on the day of the party, a lot of factors could sometimes prevent me from doing so--the baby isn't in the mood, or the weather isn't good, or the parents are too busy with the guests, etc. With a portrait session scheduled on a different day, I have at least an hour and a half to get the baby to warm up to me and take nice and relaxed photos.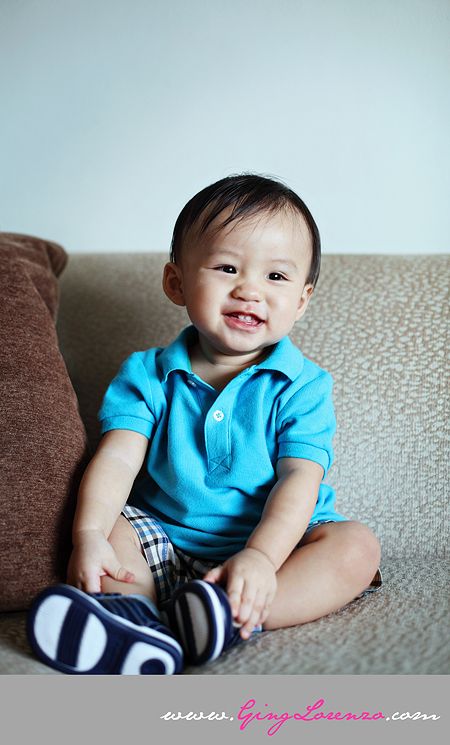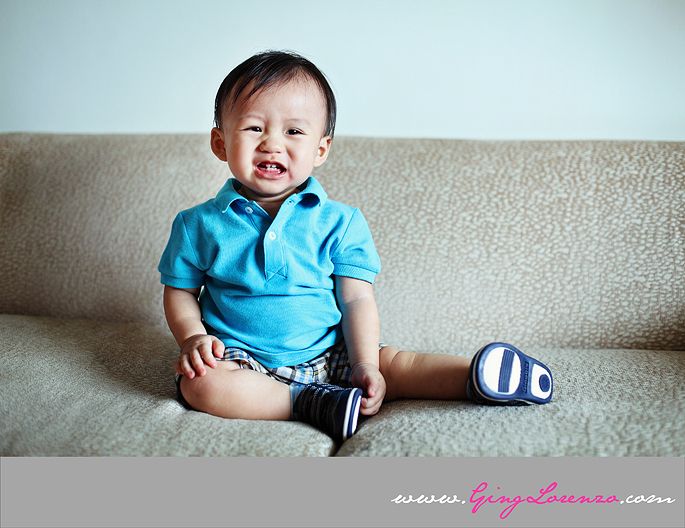 I usually prefer to take portraits in bright sunlight but when the weather isn't ideal for outdoor portraits as it hasn't been the past few weeks, I can always count on some lovely window light for great photos.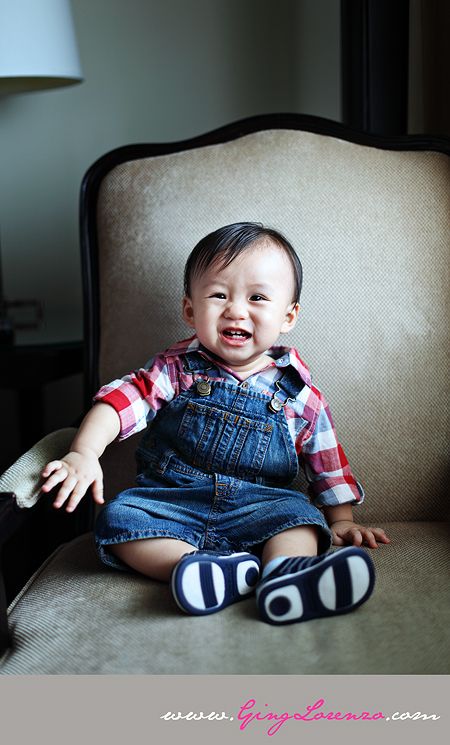 Andrei loves his Tigger!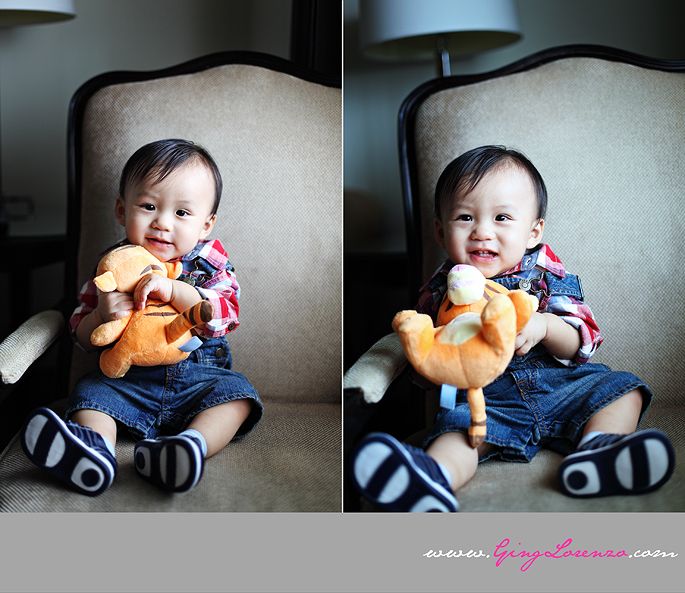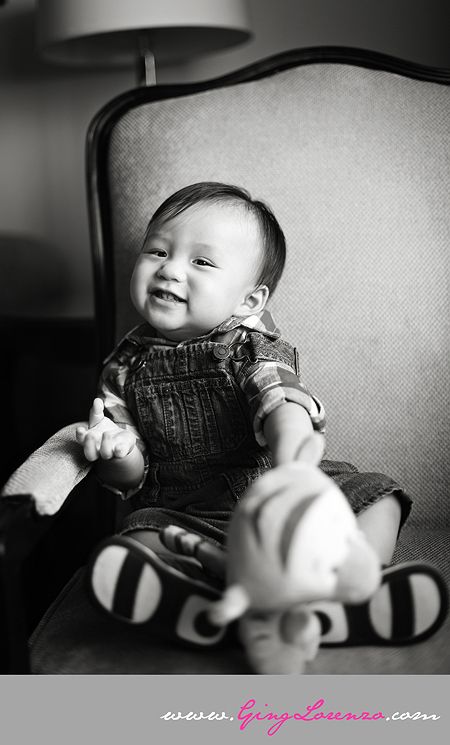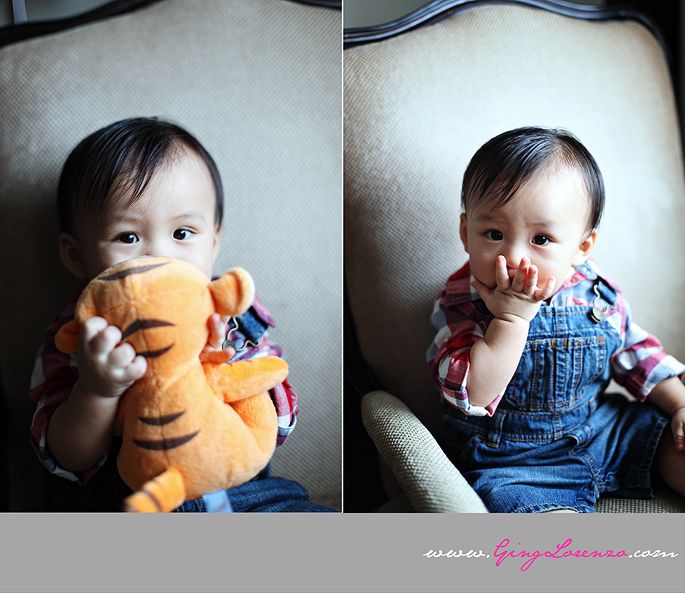 I love this one.:)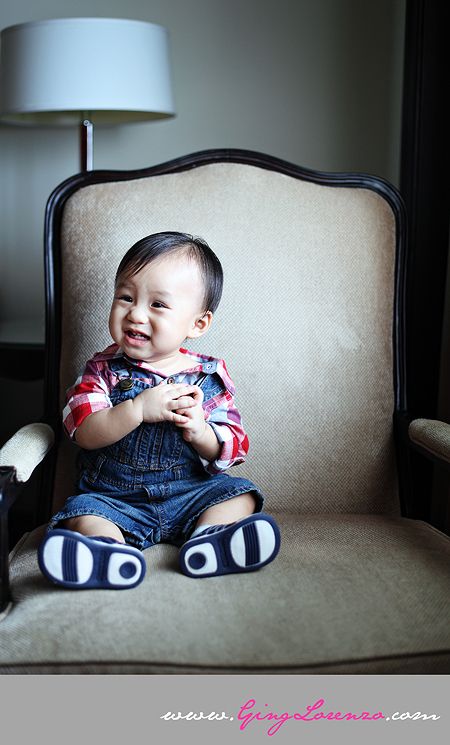 We also took a few family shots.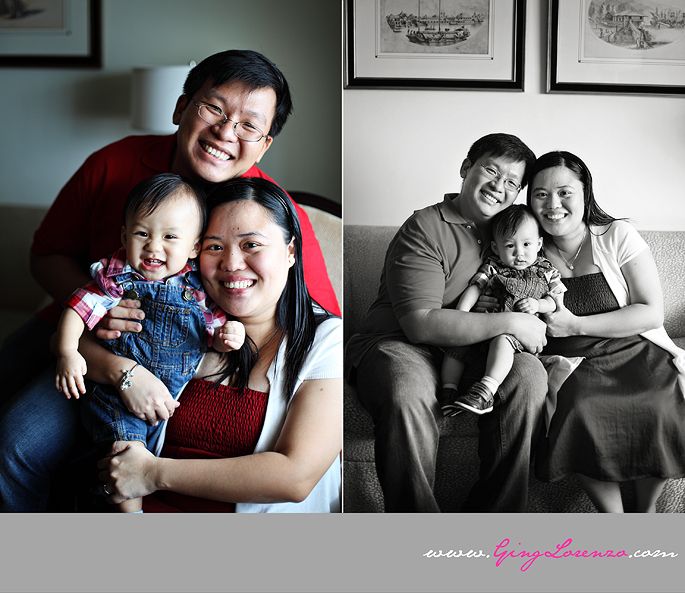 Andrei looks so handsome in this outfit, doesn't he?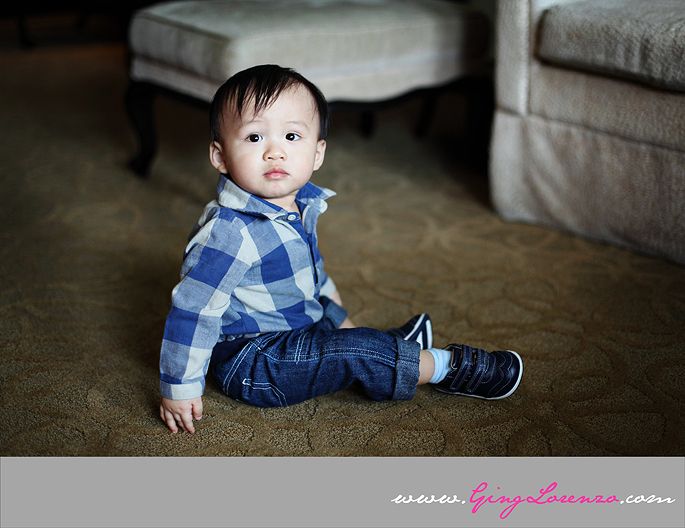 One last shot with Tigger. :)