November 20, 2011
Santuario de San Jose Church
Northeast Greenhills Clubhouse
Mommy Marge first emailed to me over a month before she gave birth to Baby Brayden. At first she was just inquiring for the 5th birthday party of Brianna, but ended up booking me for a double celebration instead. Preparing for a big party in the midst of being pregnant and eventually having a new baby could be very stressful. But Marge is probably one of the most laid-back person I have ever worked with. She seemed so relaxed even during the party. And it was no surprise though since some of the best suppliers in the kiddie party industry had her back (she told me that Prim Chua of Baby Fashionistas is her cousin and Emily Uy of Sugarbox is a good friend of hers!) Well, Marge didn't know me personally but I still definitely felt her trust, and I felt so honored to be one of the suppliers that she trusted her kids' big day with.
Below are just some of the photos from that day...
First, some shots from the baptism...
Here's Baby Brayden.:)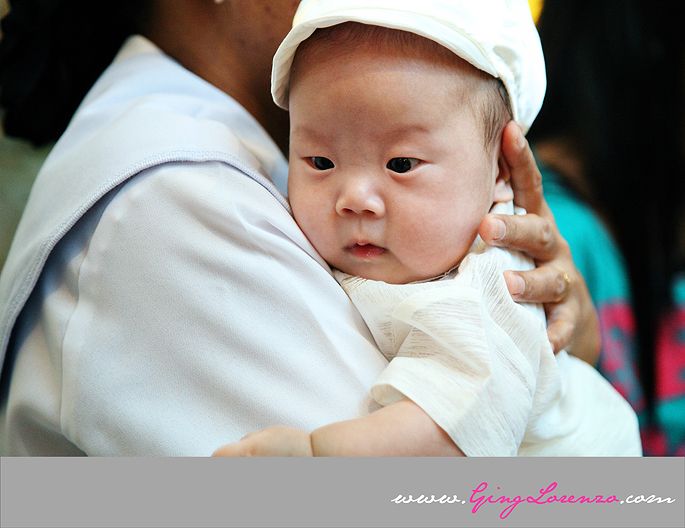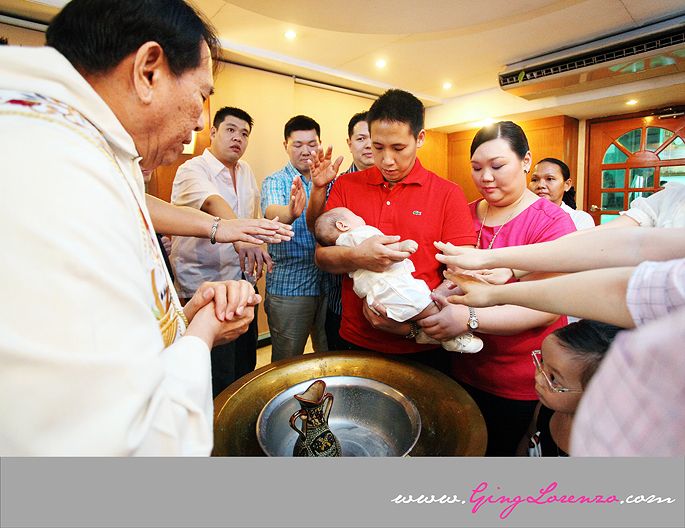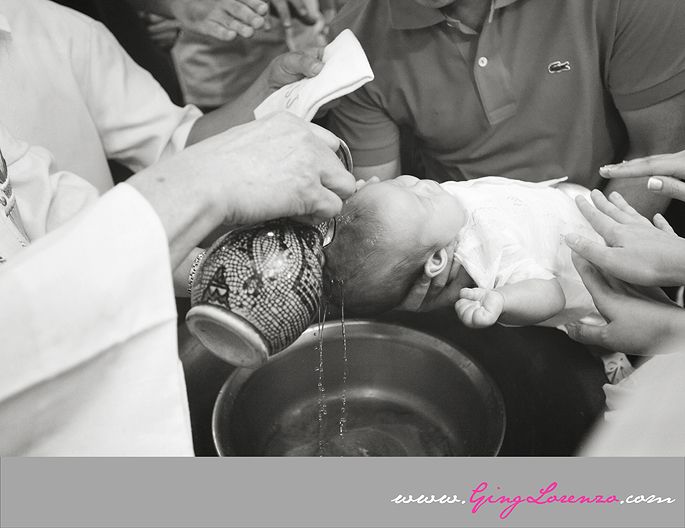 Big sister Brianna during the baptismal ceremony.
After the baptism, we headed to the venue, and it was Brianna's turn to shine.
Here's the gigantic cake with cupcakes from Sugarbox!
Party Station did a wonderful job of making the venue very colorful.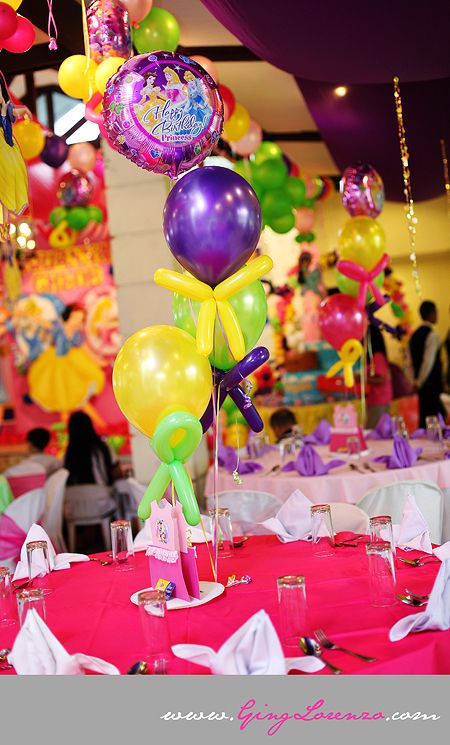 I got to take a few shots of the beautiful birthday girl before the program started.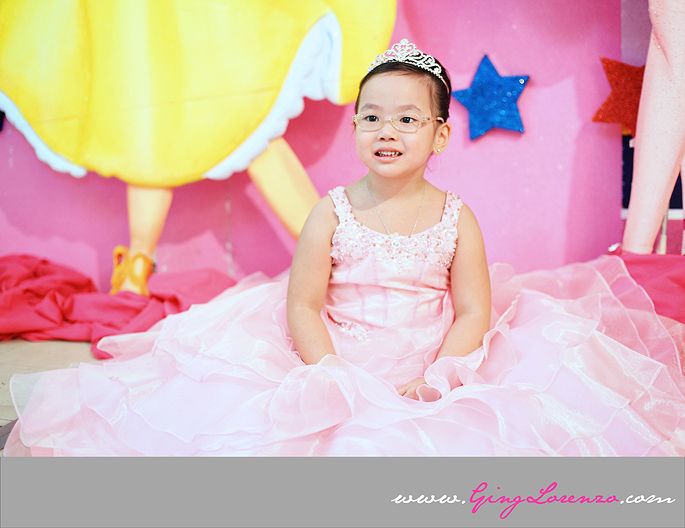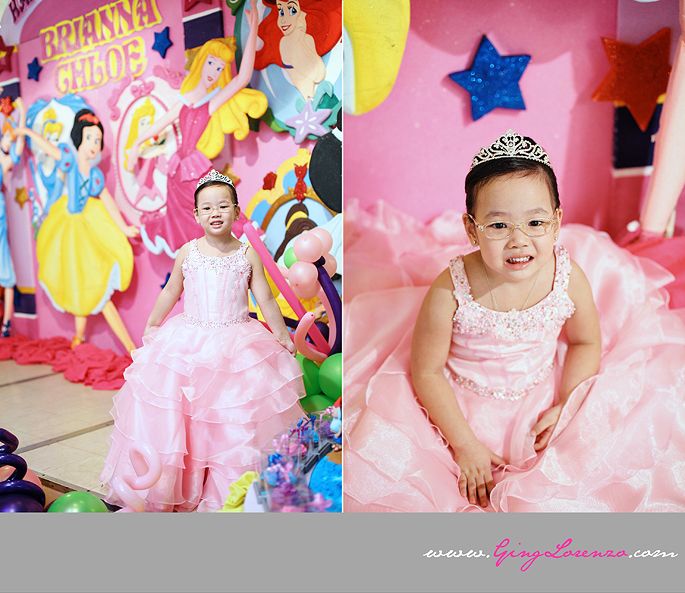 A family photo before the party started. This was one of the very few photos I got to take of Mommy Marge. During the party, she disappeared into the crowd and just let her little princess take the stage.;)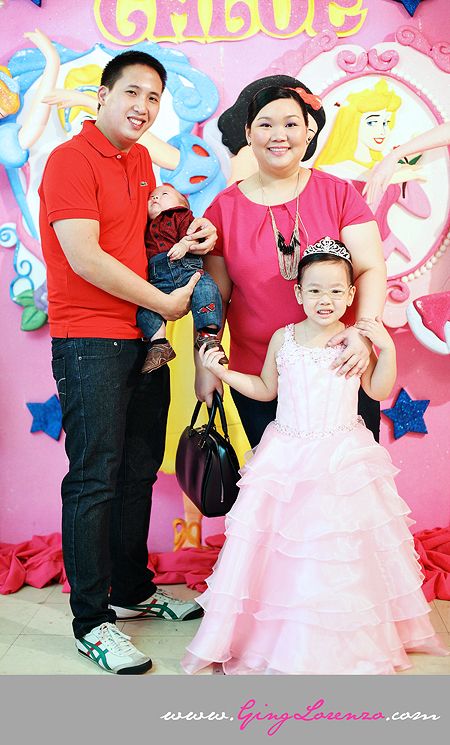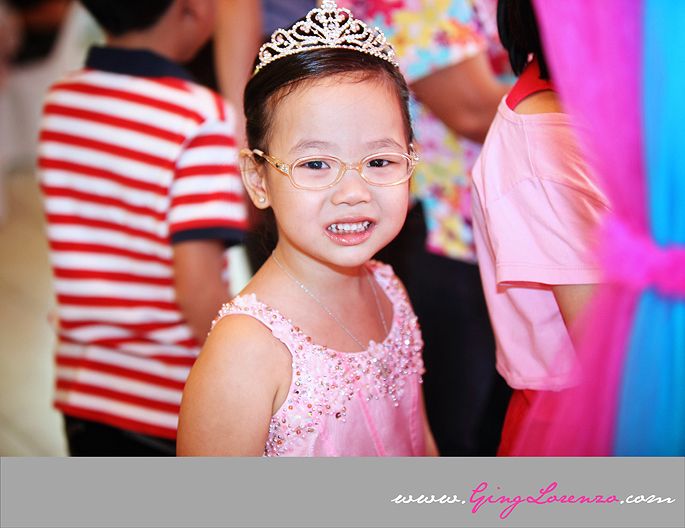 Brianna getting her glitter tattoo.
Brianna's second outfit. Loved her shoes!!!
Chubster was the host/magician. The kids loved him.
The group Jive was there to entertain the kids. Here's Brianna with all her friends dancing with them.
Candle-blowing...
Brianna enjoying Chubster's magic show.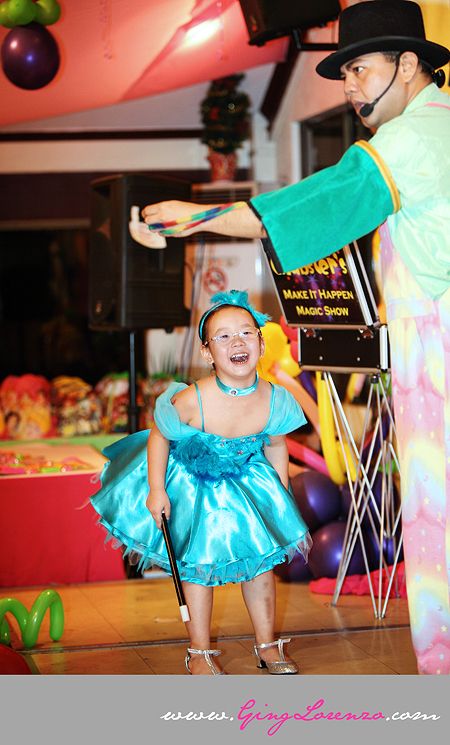 Decor:
Party Station
(c/o Bing Madridejos)
Cake and cupcakes: Emily Uy of
Sugarbox
Caterer:
Verleo Catering
Brianna's Gowns: Prim Chua of
Baby Fashionistas
Host: Chubster
Entertainment: Jive
Kiddie Salon: Carla of Creative Party Salon