November 27, 2011
Bella Ibarra
Theme: Camp Rock
In the Philippines, after the first birthday party, the next big celebration traditionally comes when the child turns seven. I rarely get to do 7th birthday celebrations (I believe I work better with babies because babies love me. Hehehe.), but it's always nice to work with older kids every now and then. :)
Zoe's aunt Ria was the one who hired me to photograph Zoe's party. (Mommy Ria actually also booked me for her own baby's 1st birthday celebration which I will also be posting soon.) She was also the one who made Zoe's cute invitations. Zoe is so lucky to have such a generous and talented aunt.;)
Below are just some of the photos from the party.
Colorful venue decorations by
Party Station
.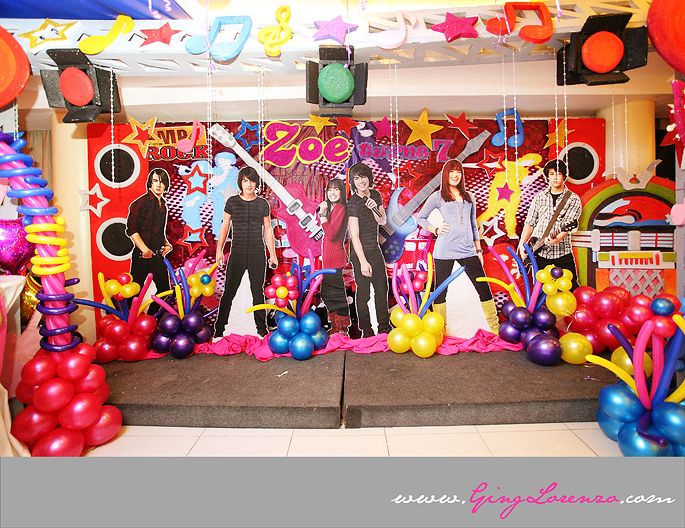 A copy of the cute invitation made by Zoe's aunt Ria on top of a nice 3D table centerpiece.
The pretty cake and cupcakes.
And here's the birthday girl.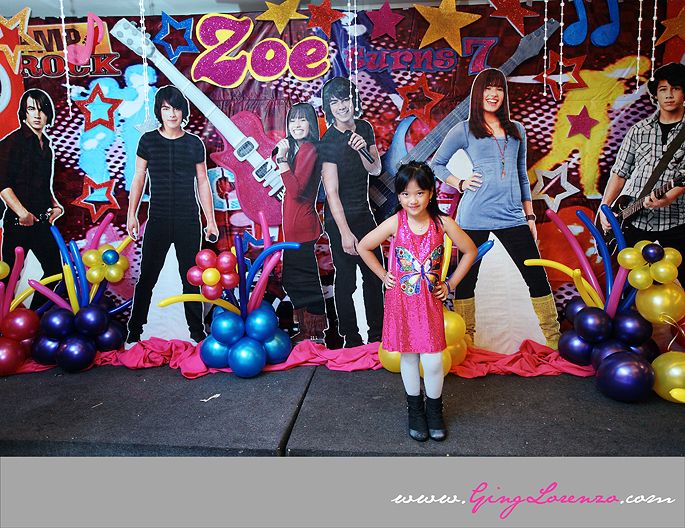 Zoe poses for the cam like she was born doing it. It was so easy to take pictures of her.
I loved this themed candy buffet by
Sweet Royals
!
Check out these cute custom cuppies!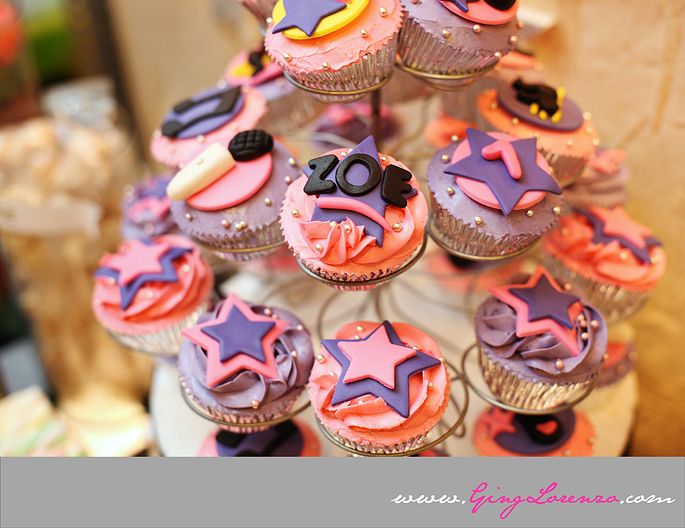 Zoe's cool party favors.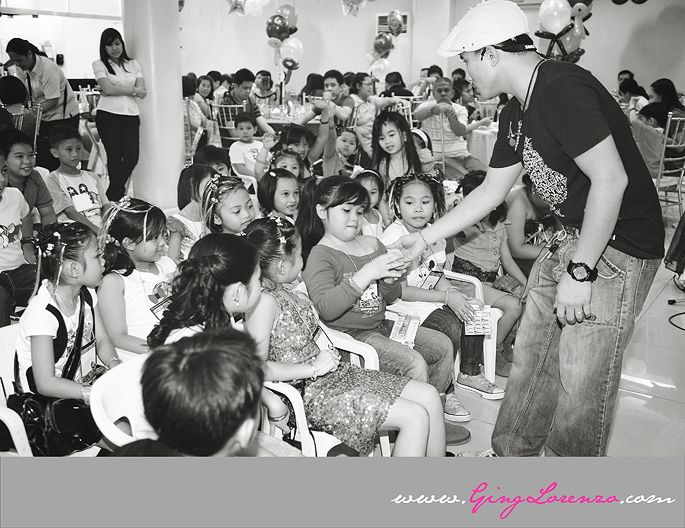 Zoe's proud mom, watching her little girl rocking it on stage.
Every kid dreams of becoming a pop star someday. It was Zoe's turn to become one during her party.
The birthday girl singing her heart out.:)
The young group of performers called Jive is quite popular in parties for older kids. Kids love singing and dancing to popular tunes with them on stage.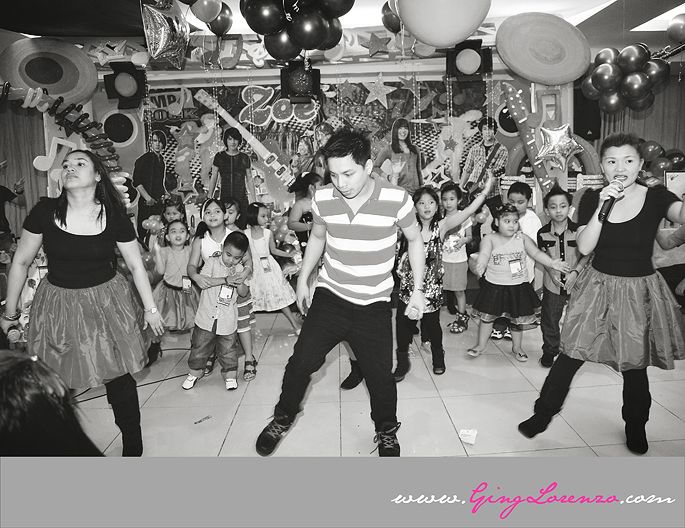 Pretty Zoe with pretty Mommy Pearly.:)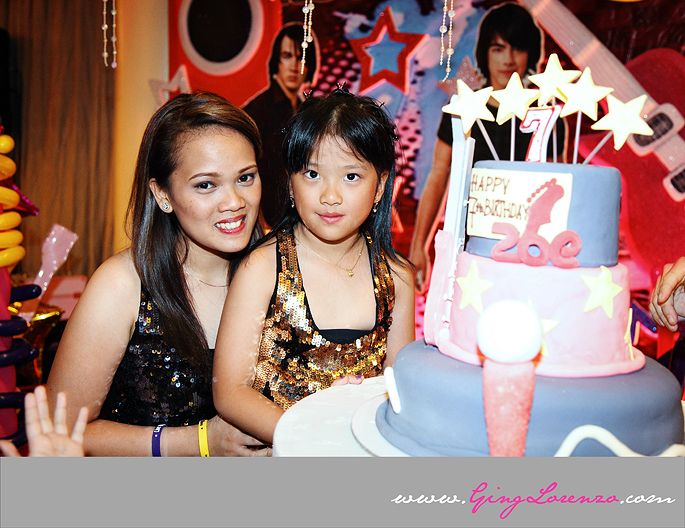 Candle blowing.
Zoe thanking her guests.
Group shot with the kids and the performers.
Caterer/Venue:
Bella Ibarra
Party coordination:
Party Station
Party decorations: Party Station
Cake/cupcakes: c/o Bella Ibarra
Host: c/o Party Station and Bella Ibarra
Other entertainment/performers: c/o Party Station
Outfits: Debenhams and Mango
Candy buffet:
Sweet Royals
Invitations: DIY by Zoe's aunt Ria
Favors: DIY by Zoe's mom Pearly