A couple of weeks ago, some friends and I threw a mini baby shower for two very good friends from college. Lyra and Ice have been best friends since college and they just happen to be pregnant at the same time with Lyra just a couple of weeks ahead!
The mastermind behind the whole thing was my bestfriend Chen (who is now based in the US but is just here on vacation) who did EVERYTHING from shopping for the decorations and prizes, to thinking up the activities, down to tracking down long lost friends just to invite them to the party. And I have to say she did a very good job!:)
Here are a few of the photos that I took that night when I wasn't busy eating or playing games.
These are the diaper cakes that Chen and I gave to Lyra and Ice. Oh yeah, Ice is having a baby girl, hence the pink cake, while Lyra is having a boy, therefore we gave her a blue one.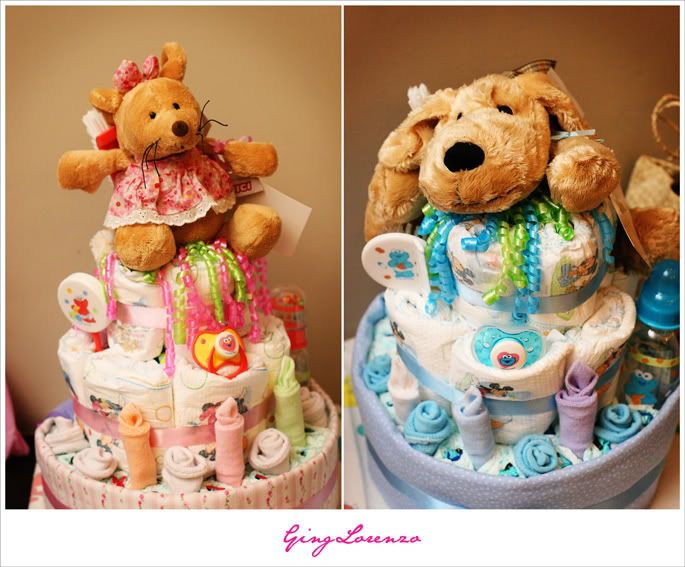 Even though it says the cakes are from Chen (and Bondi) and me (and Pete), I have to admit that did absolutely nothing in making them. It was all Chen!:D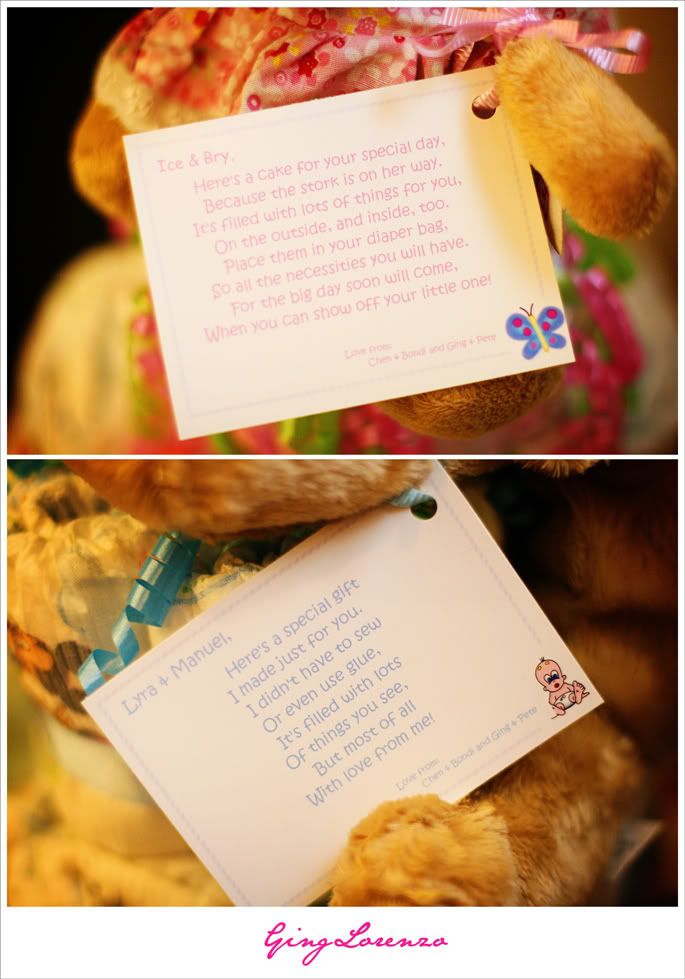 Jars of candy. Pete won the blue one.;)
My teeny-tiny contribution to the party. I helped make these.:D
We were finally able to sample
Odette's
yummy cupcakes!
The girls. (From L-R): Odette, Lyra, Ice, and Chen.
Presents and prizes!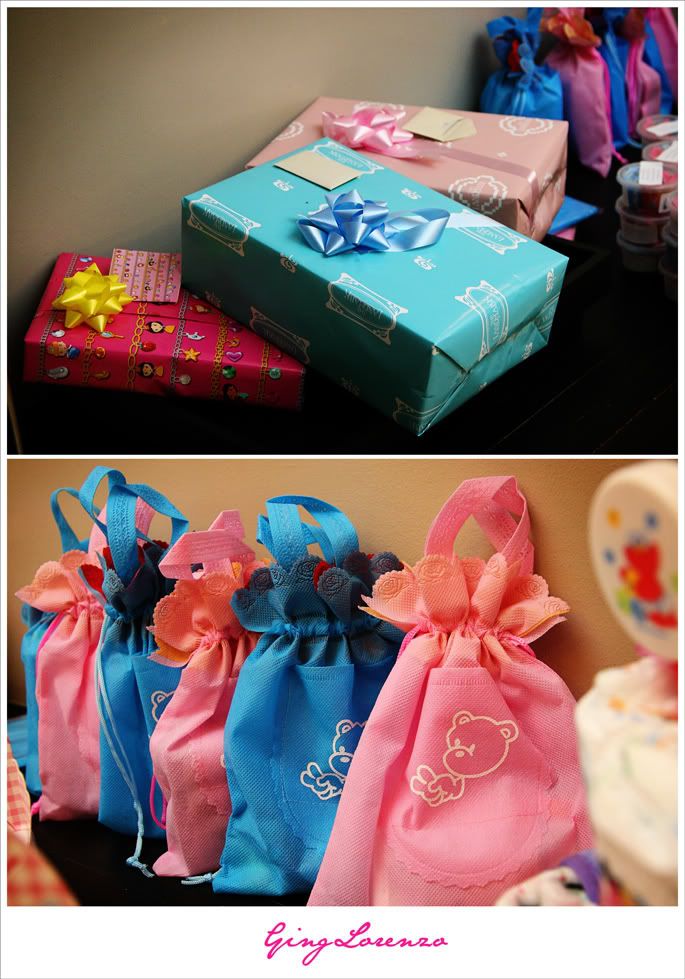 Proud parents-to-be Manuel and Lyra.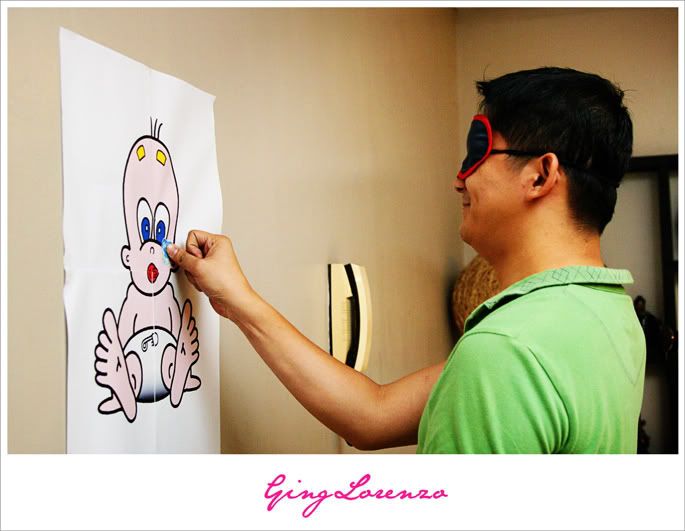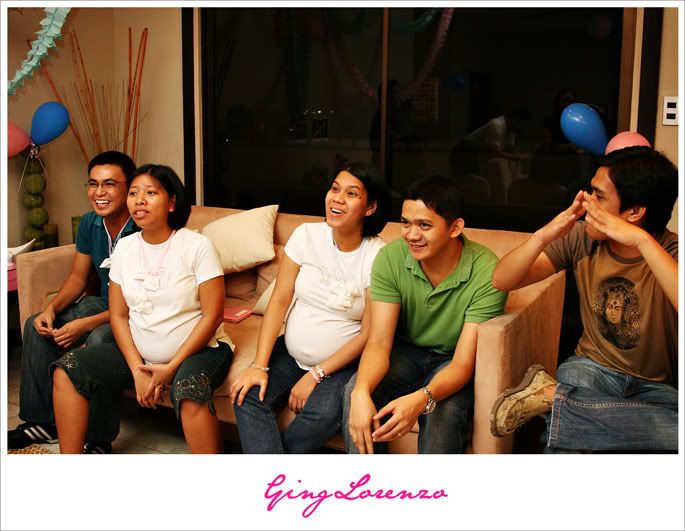 Bry and Ice enjoying the cupcakes.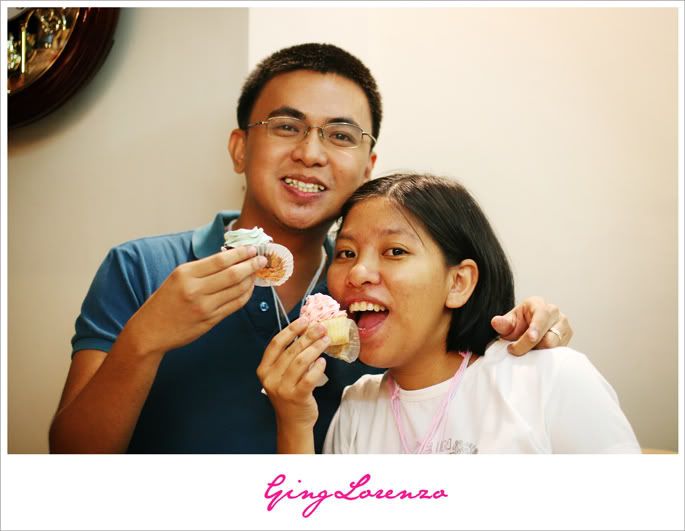 Lyra and Chen enjoying the cupcakes.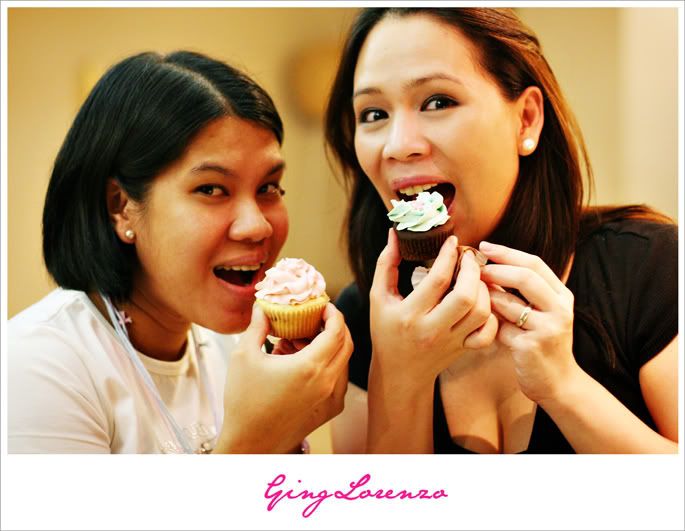 Manuel enjoying a cupcake.:D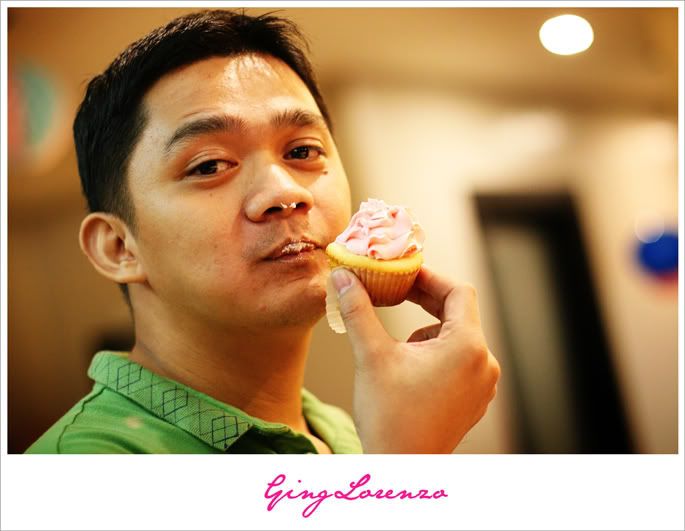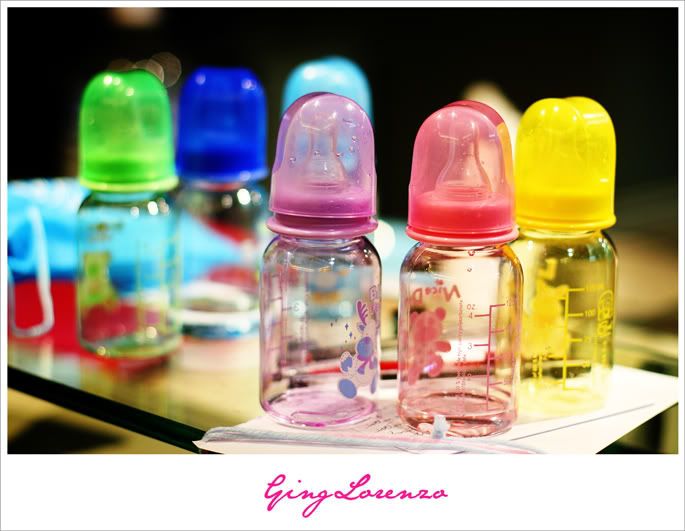 Lyra and Ice wore matching preggy shirts proudly announcing their expected due month.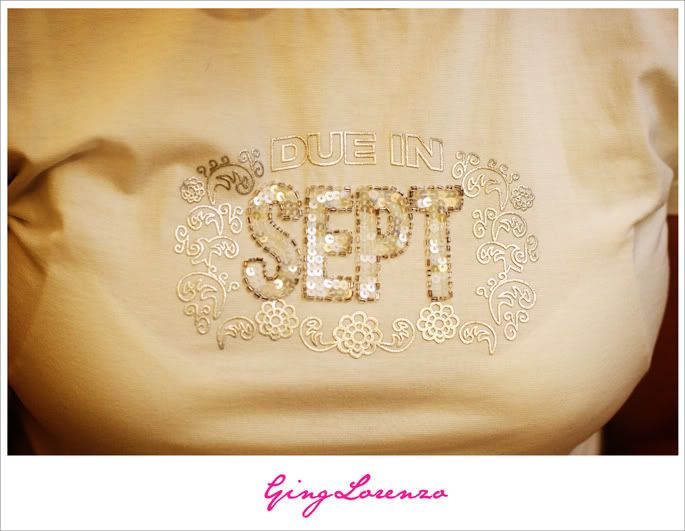 And finally, the happy moms-to-be. Can't wait to do their maternity portraits in a couple of weeks!:)