June 15, 2008
Christ the King Parish
Oliver and Vanessa contacted me a couple of months before their wedding. They had already hired a wedding photographer but they wanted to have someone else capture the other details and candid moments that their main photographer may miss. They are such great people and I was so honored that to be part of the biggest day of their lives. A couple of days before the wedding, I was pleasantly surprised to hear that they had decided at the last minute (as in a few days before the wedding) to switch to
Kix Tavora
as their main photographer instead. I think it worked out great because although I love the challenge of working with new faces, I have to admit that it is easier to work when you are with people that you have already worked with before.:)
Oliver and Vanessa have been a couple for many years before getting married and it's so easy to see that they really belong together. When I first met them, I knew they were going to be great to work with. They were both very easy to talk to. Pete was with me during that meeting and we ended up giving them a few tips about wedding planning--what worked and what didn't during our own wedding. Oliver and Vanessa are such gracious people but my only complaint is that Oliver is too polite that he addresses me (and, I can imagine every other person he meets) with a
"PO"
and
"OPO"
and calls me "Ma'am".:D
Now, for the photos...
I simple LOVED the bright colors of the wedding details!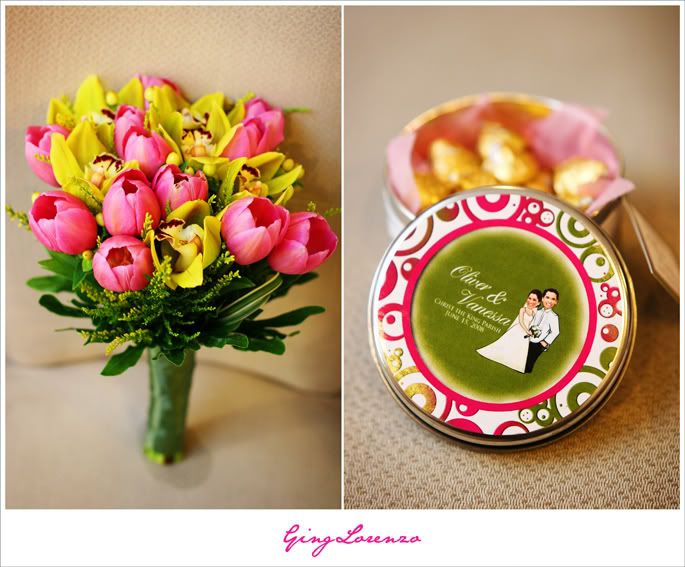 I always tend to spend a couple of minutes too long on the shoes and this time was no exception.
Lovely details on Vanessa's lovely gown.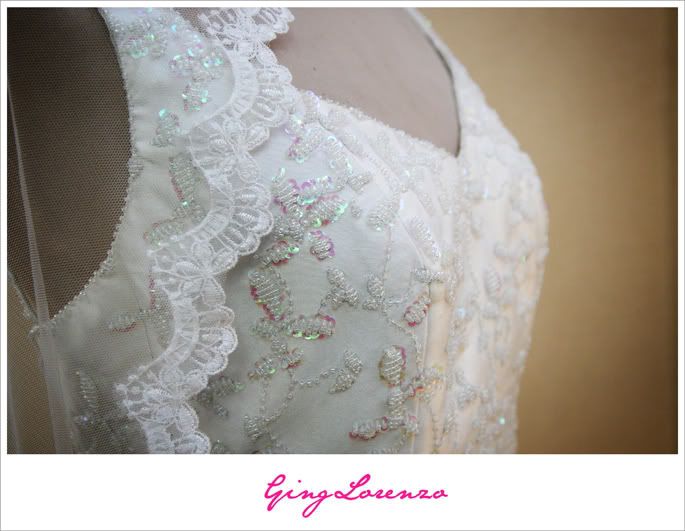 Getting all prettified.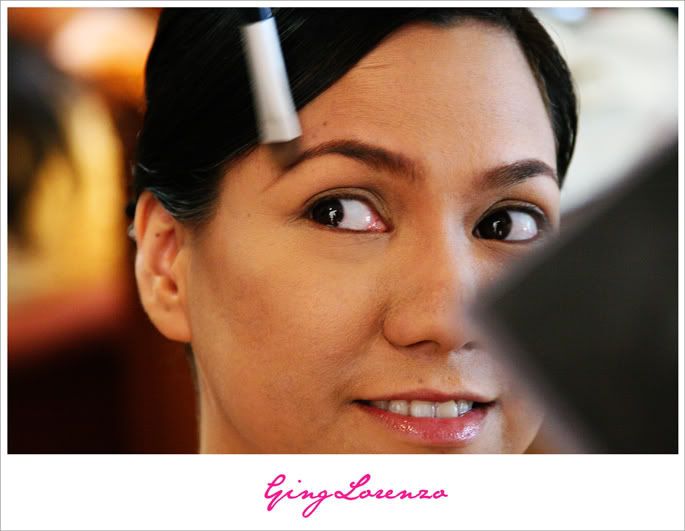 The bling.
Vanessa all gussied up and ready for her close-up.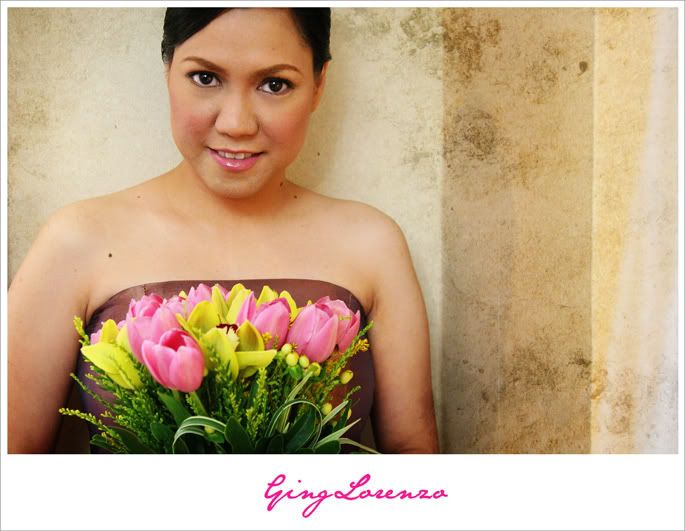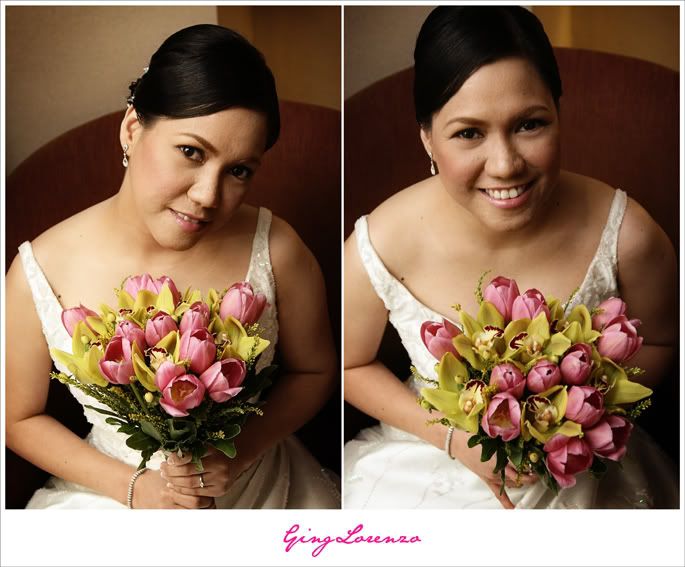 The cute flower girls.
I love the vintage-y feel of this photo.
One of the best (and worst, depending on where you are standing) things about this church are the bright light beams that line the aisle all the way to the altar. They can make it a bit harder for the photographer taking shots of the entourage march from the front, but they can also make great photos like this.:)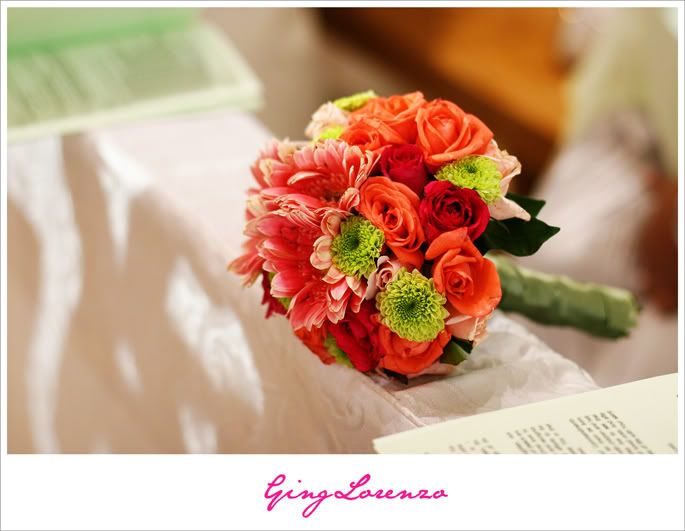 Second-shooting some portraits with Kix after the ceremony.
Reception details. The reception was held at the Parish Hall which is just a few meters from the church so it was possible for me to run to take shots of the details and then go back to where Kix and the video team were doing the portraits to take some shots on the side.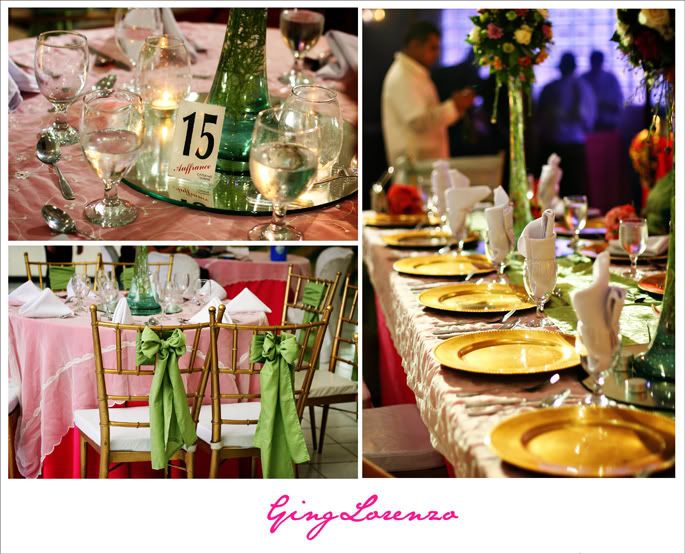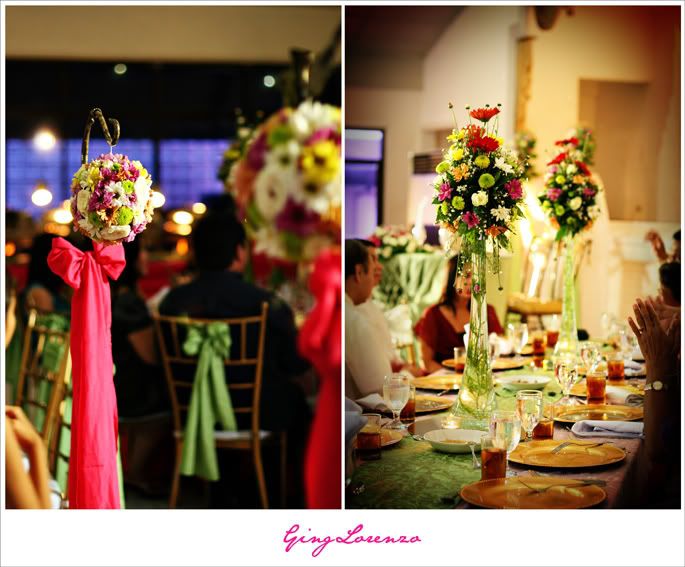 During the speeches and toasts.
The couple's first dance.
After watching the onsite AVP prepared by the video team (Rommerson).
***Oliver and Vanessa, thank you so much for making me part of your wedding. I wish you all the best, and I hope to work with you guys again when the babies start coming. Hehehe.;)
Please click
HERE
for more photos!