A couple of months ago, I was inspired by one of the blogs I follow to list down about a hundred things that I want to do or accomplish in the next three years. A lot of the items on my list are big goals like opening up a studio and building a house, while others are as simple as learning to cook a certain dish. This past weekend, I just checked one item off my list. I went on a road trip to Ilocos. I have never been that far up north before and I have always wanted to go there. And when a client booked me to do an event in Laoag, I was so excited!
Although this trip was primarily for work, we decided to do the tourist route as well.
Ces Kasilag
, who was to be my second shooter for the event in Laoag, brought along her family (hubby Jon, baby Franco, sis-in-law Gigi, and yaya) while with me were Pete, Pie, and our driver Mano Wally. With two photographers in the group and another one in the making (my sister Pie), we couldn't help but make the trip a mini photo expedition as well.
We left Manila before dawn on Saturday, and arrived at Vigan around noon. I'm not a travel blogger or a travel photographer, so this entry will just be full of random photos that I took during the trip. I will be posting the rest of the photos (from Ilocos Norte) in another entry.
Syquia Mansion


First stop was Syquia Mansion. I know a lot of people find museums boring but I actually find them interesting...and maybe a bit creepy at the same time.
Some of President Elpidio Quirino's personal stuff.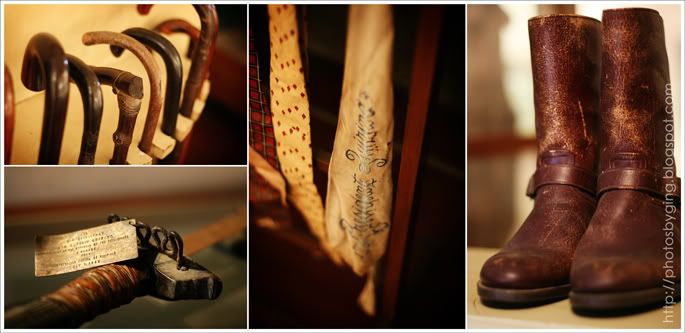 Interesting pieces that are probably worth millions. And they were all just lying around the house. The mansion only has a couple of caretakers and no hi-tech security system (except for the altar).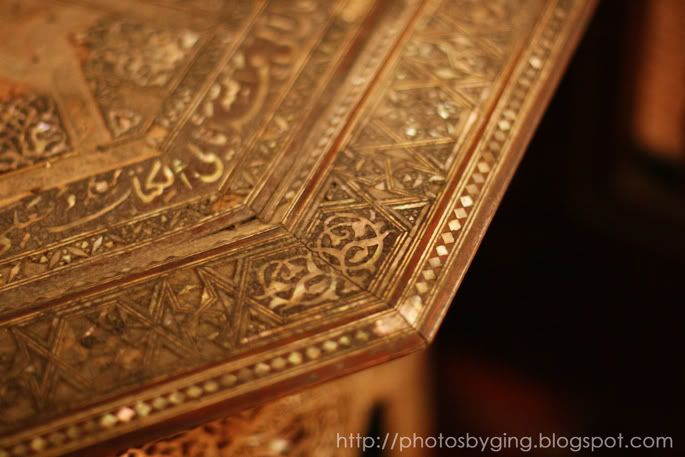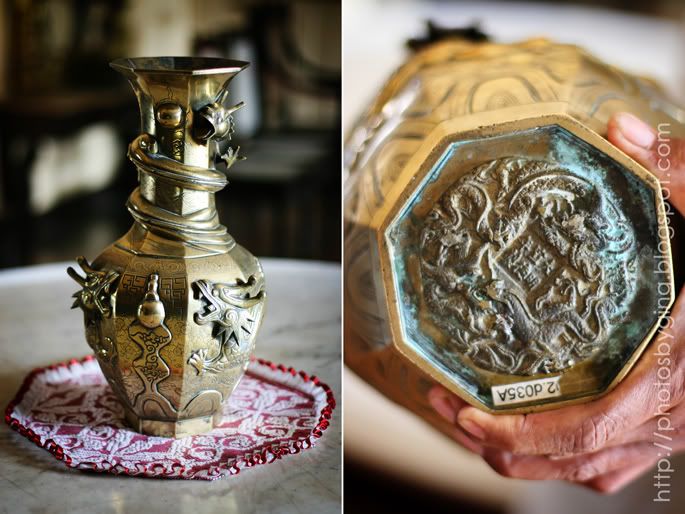 A detail on the 18k gold-plated mirror.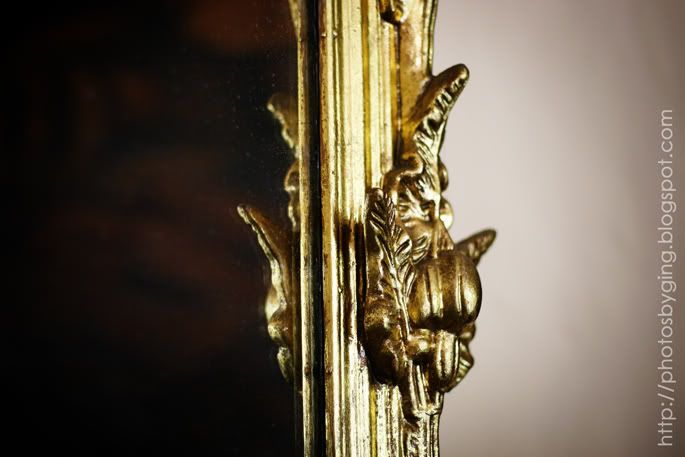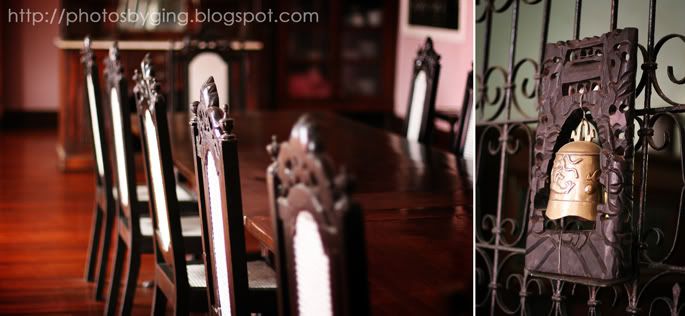 Guess who they were shooting.;)
Guess who took the better photo. Hehehe. Just kidding, Ces!
My favorite model.
Again.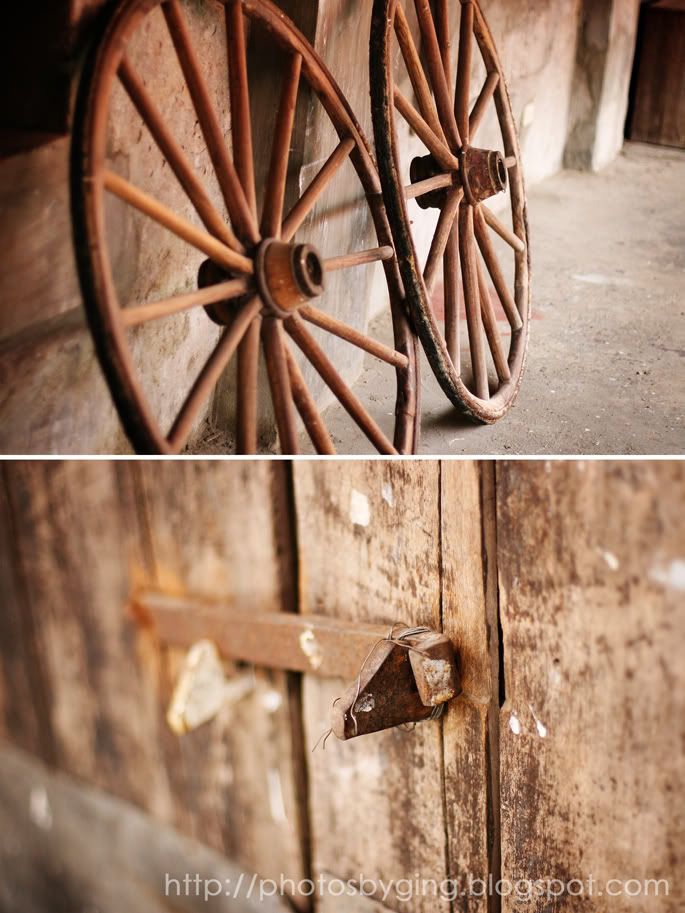 Calle Crisologo


Next stop was the famous Calle Crisologo.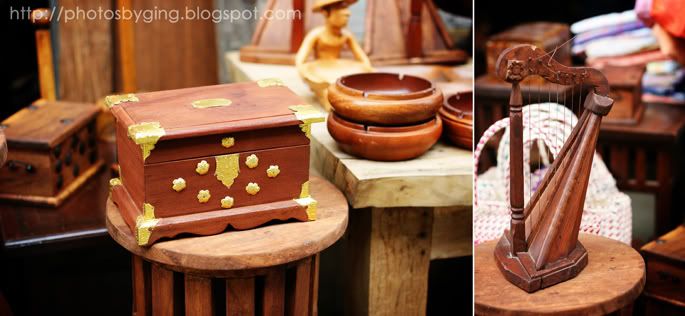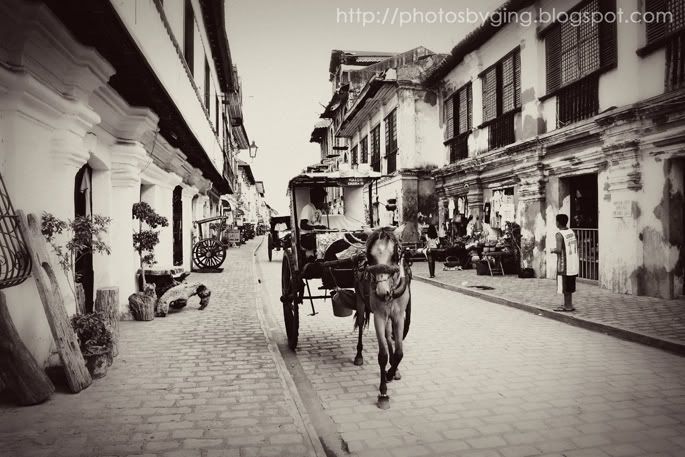 Pie looking like a real turista.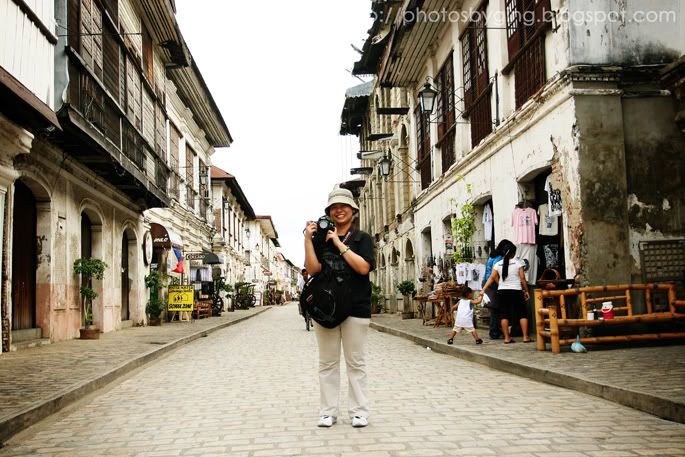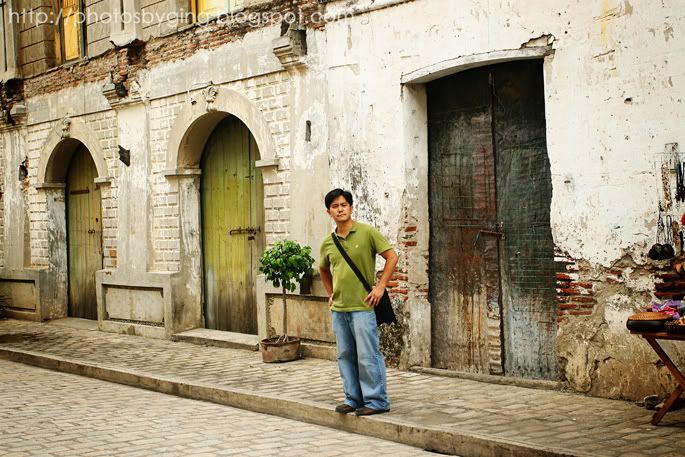 Pagburnayan


Sunday morning we went to visit this pottery factory. I love this next photo.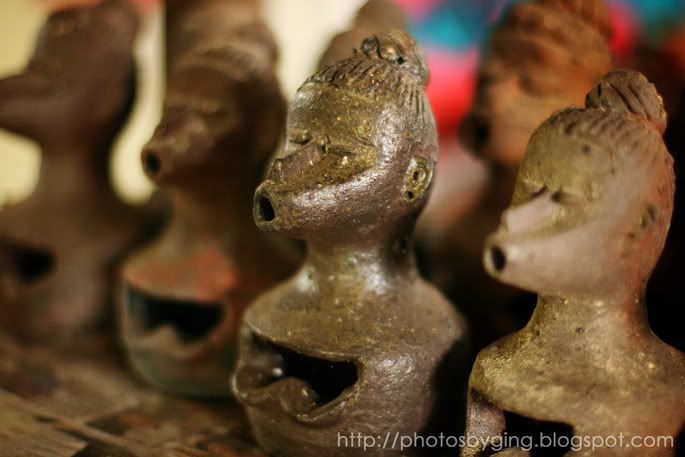 Pie looking very serious.