September 28, 2008
Nuestra Señora de Gracia
Ibarra's Garden
I've been asked a number of times just these past two weeks if I do weddings as well. In fact, I started doing weddings even before I went into kiddie events and portraits. Then I realized I haven't posted a wedding here in months. I'm still trying to catch up on my blogging right now, so let me start with this wedding I did in September.
I did Benj and Weng's wedding with
Kix Tavora
and it was also the first wedding that I shot with my Canon EOS 5D.;) After choosing the shots that I wanted to post online, I realized that a lot of the shots that I liked were candid moments of the couple. It was a beautiful wedding and I did have a lot of photos of the beautiful details, but when I had to narrow down my choices (I can't post all my favorite shots because there were just too many!), I felt that I just had to keep the candid shots. My camera loved this couple! Their happiness just radiated all around and it wasn't difficult to capture it in photos.
Then I had another difficult task: choosing the photos to post here on my blog. Since I couldn't post 50 photos here, please don't forget to click on the link to the online gallery at the end to see the rest.
On to the photos...
First off, some details: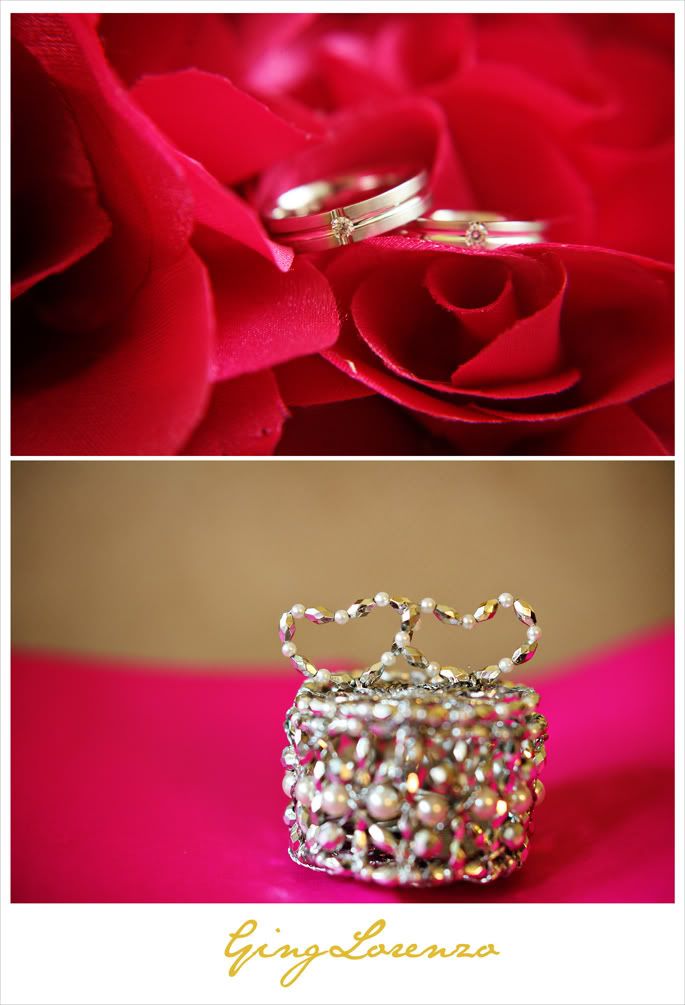 Weng's elegant dress.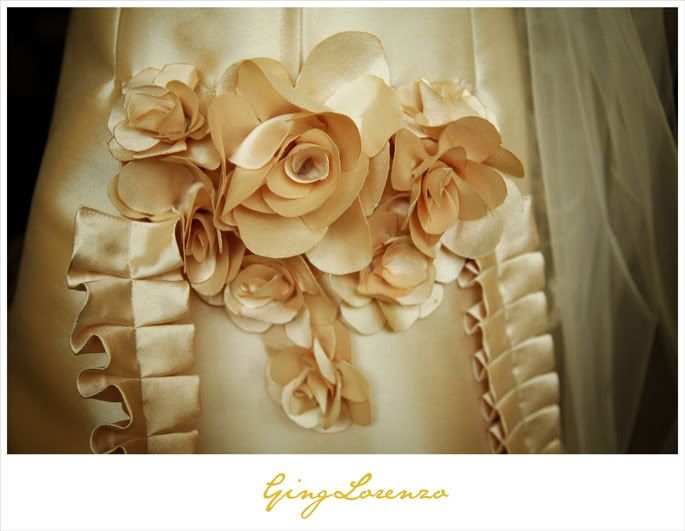 When I first entered the hotel room, I saw Weng without any makeup on, and I thought she was so pretty. Here she is all gussied up and she looks even more stunning!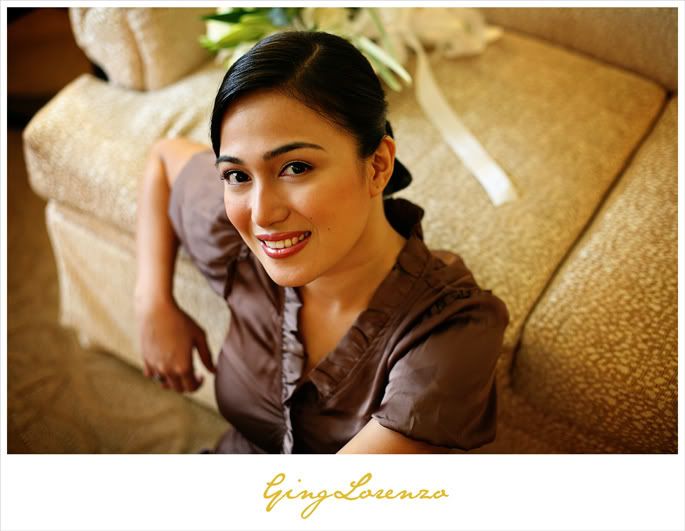 Did you really think I would forget about the shoes?:)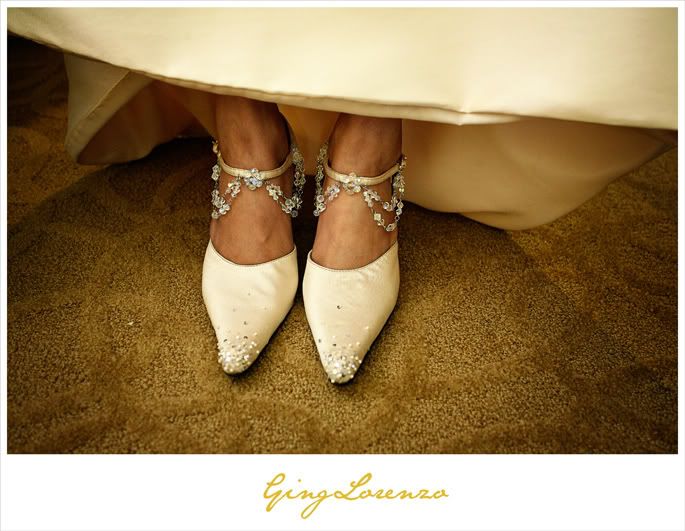 Weng with the videographers.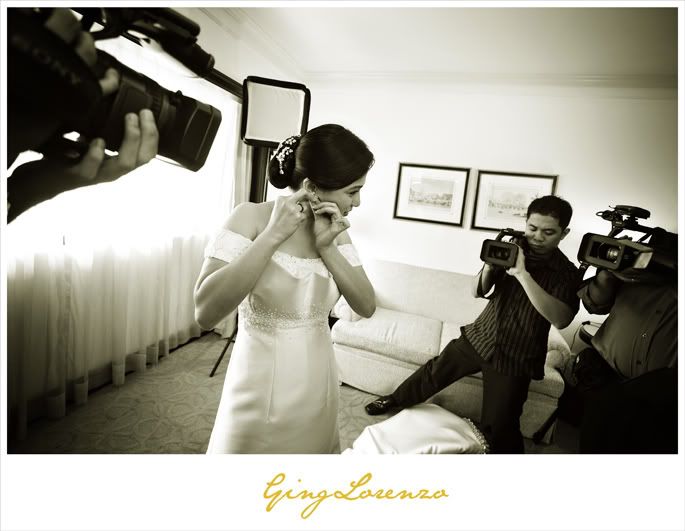 Just after they put the veil on her.:)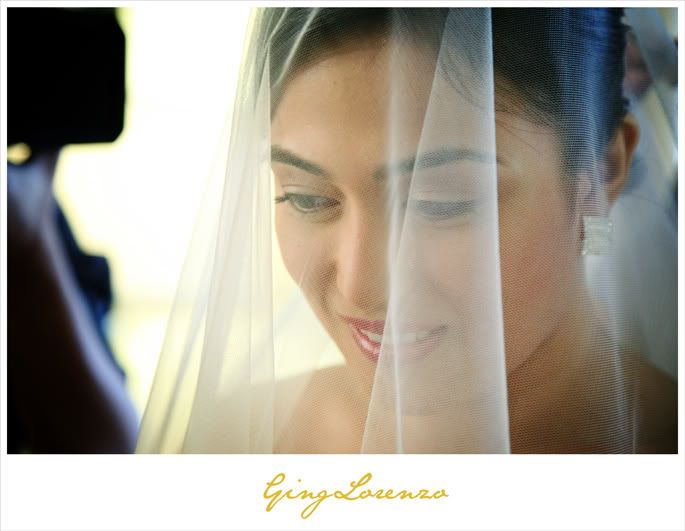 Another shot of the lovely bride.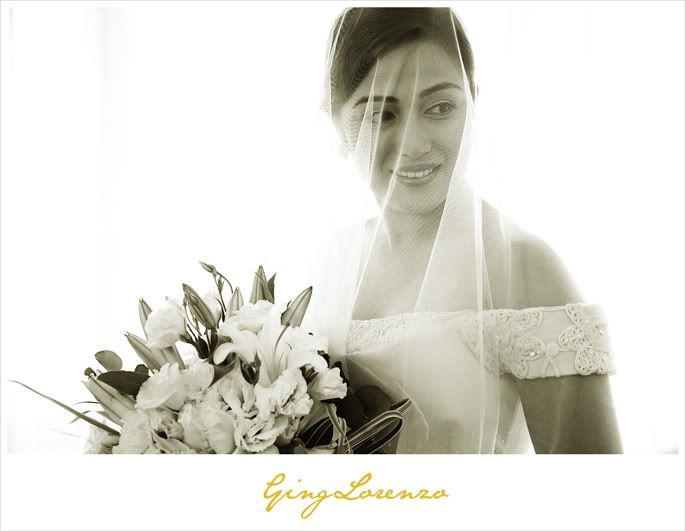 The wedding was held at my favorite church in the whole world.:D
(Note: Pete and I got married here on May 26, 2007.)
Most of the wedding guests don't see this part. This is what goes on just before the church door opens for the bride.
A few shots from the ceremony...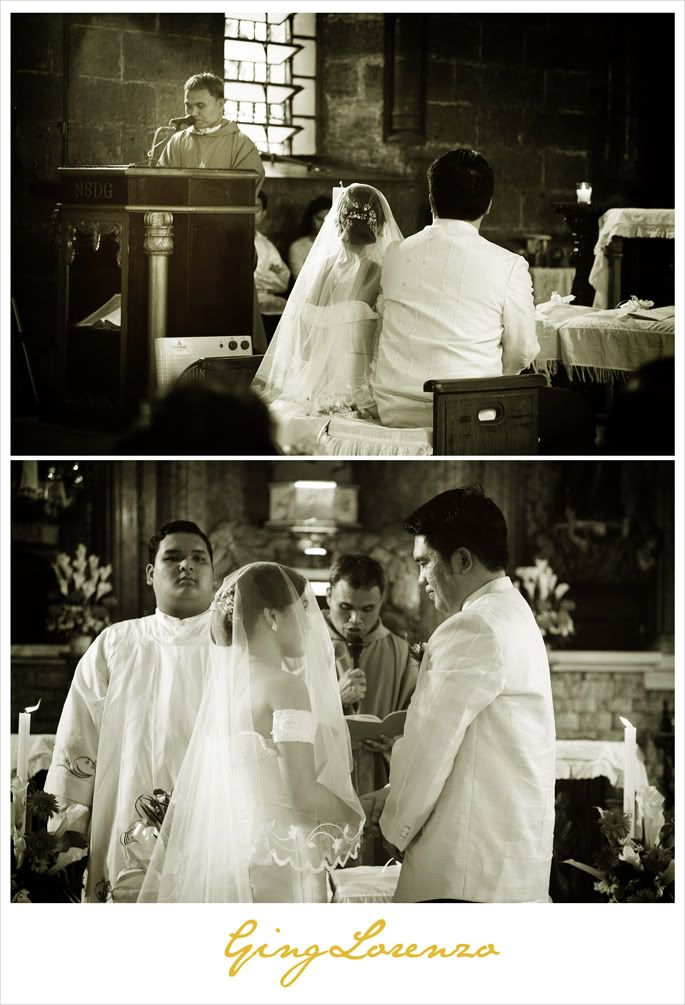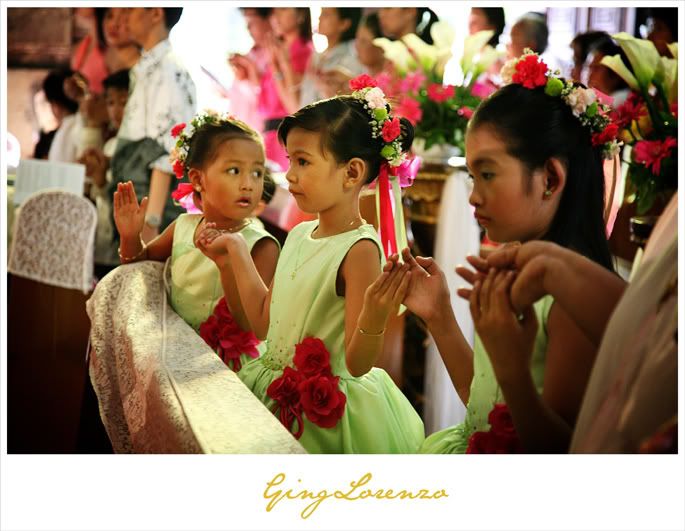 Showing off the rings to friends and family.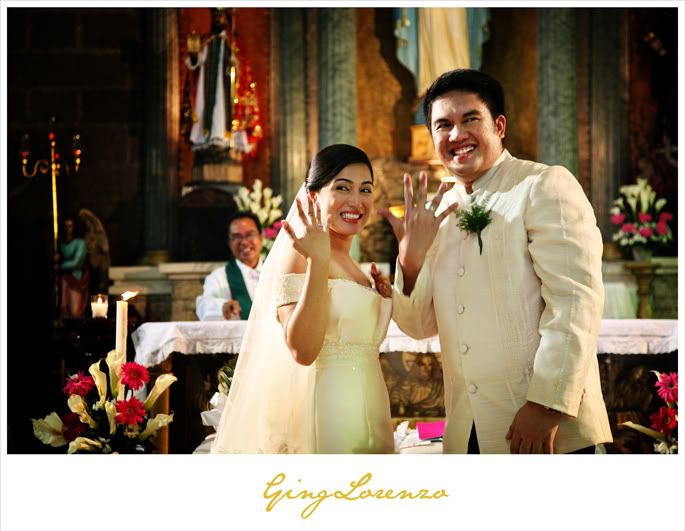 These were taken right outside the church after the ceremony.
One of my favorite shots from the day.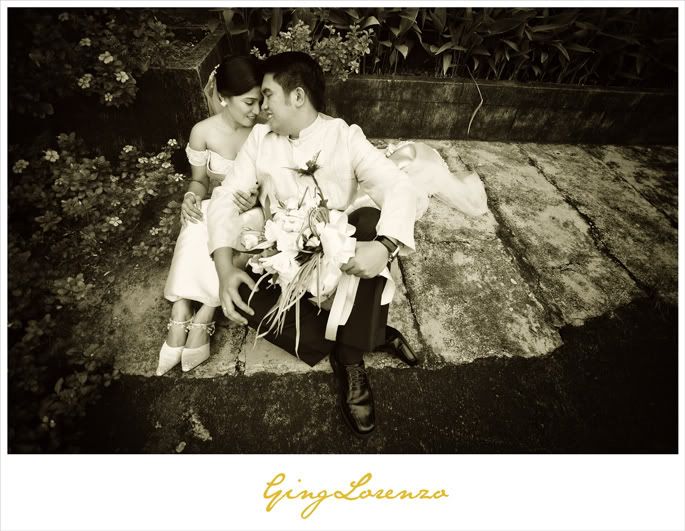 Then we were off to the reception venue.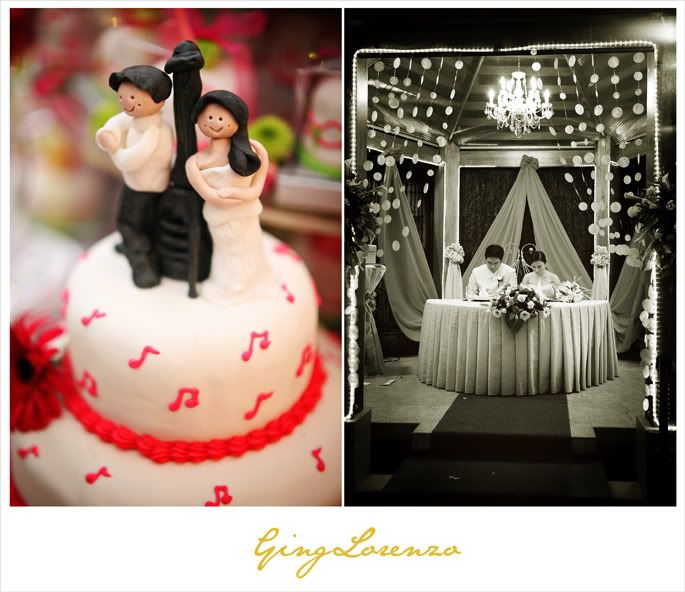 Benj sang a song that he wrote for Weng. She was naturally in tears.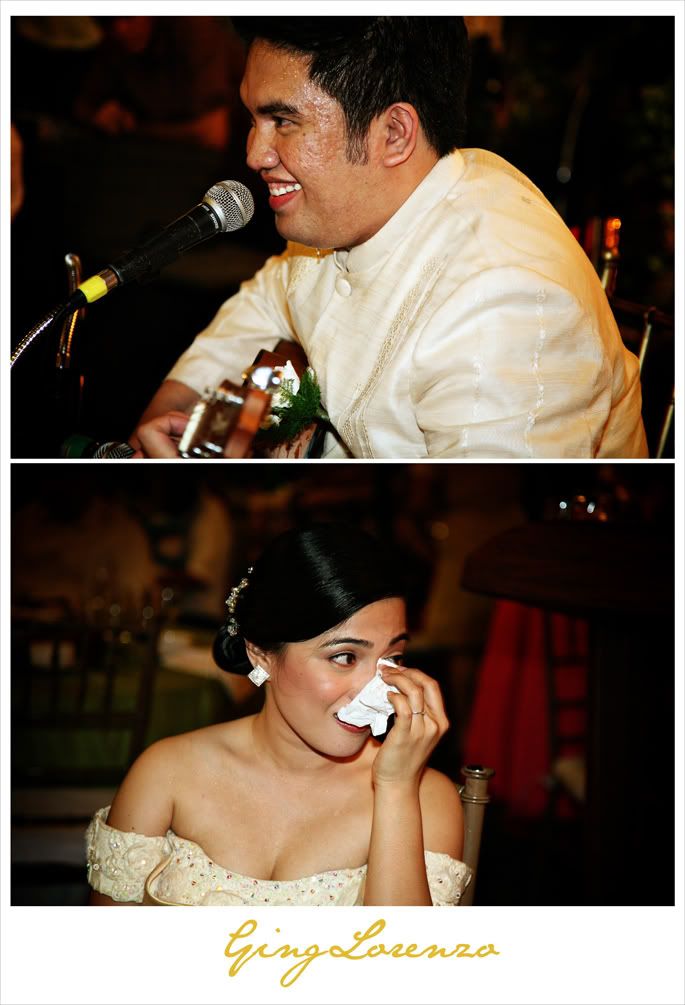 I love this shot of the first dance. You can just feel how happy they were to be married.
And then we took a few more shots before ending the night.
Last shot!
Please click
HERE
for more photos!