I know 2009 is already a week old but this is my first day back here in my home office in Laguna, so I just wanted to write my first official blog entry for the year.
When 2008 started, I remember how every horoscope article said that it was not going to be a good year for me. Although I believe more in hard work than in sheer luck, I still ended up asking my mom to buy me charms that are supposed to attract positive energy. Maybe they worked, or maybe it was because I worked harder, but 2008 turned out to be a very good year for me. I am so grateful to all my clients who trusted me, and continue to trust me, with their precious memories. I am also grateful to all the wonderful people that I had the chance to work with--all the other photographers and videographers, the party hosts/magicians, wedding hosts, party planners, make-up artists, etc. These are the people who make the fun times even more fun, and the hard times just a little less stressful.:)
As for 2009, it is only the 7th day of the year, and I have already done a kiddie party, a baptism, a maternity portrait session, and a wedding. So, I think we're off to a good start here, don't you think?:)
Anyway, Pete and I spent New Year's eve with my side of the family. We all trooped over to Ascott and checked in for two nights (December 30-31). Pete and I spent the last two days of the year hanging around in the Makati shopping district, using up all the GCs that we have accumulated throughout the year, especially those that were about to expire.:D It felt really good to be getting stuff for less cash.;) When the clock struck midnight on December 31, we were in our hotel suite at the 23rd floor of Ascott watching the Southern Metro Manila skyline light up with amazing displays in all colors of the rainbow! It was such a great way to end a wonderful year, and start a new and even more exciting one.
Anyway, here are a few photos we took during our New Year's celebration.
The Lorenzo Family with the in-laws and the one and only
apo
.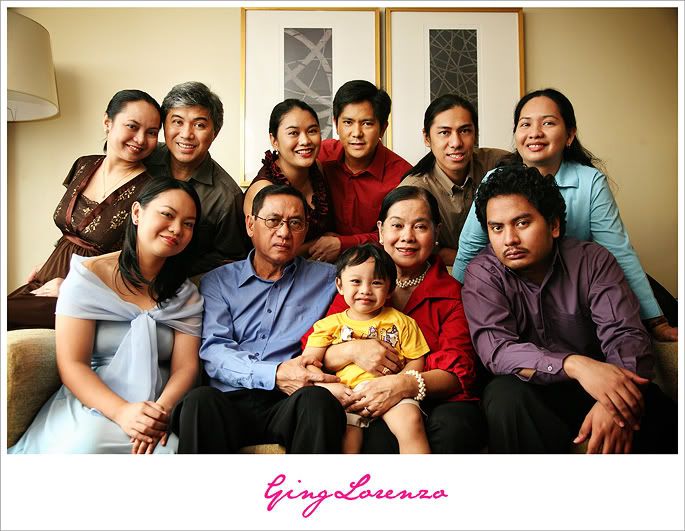 I was actually wearing my Crocs because I had to run about a dozen times to set-up the camera.:D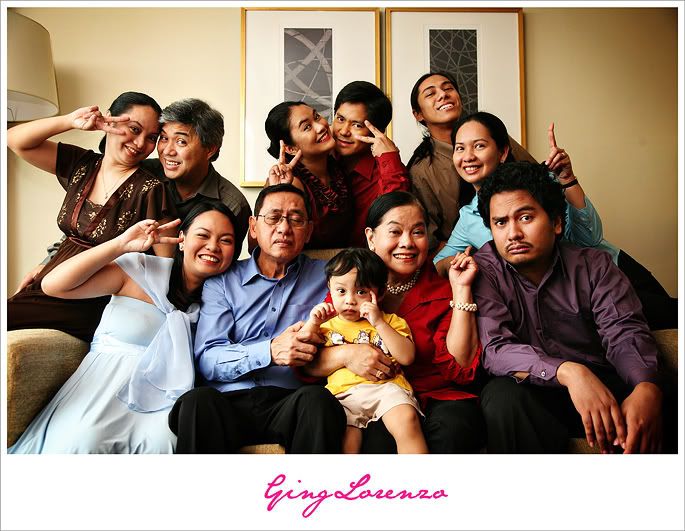 And here are a couple of our holiday portraits taken by Pie. (She's getting really good, isn't she?:D)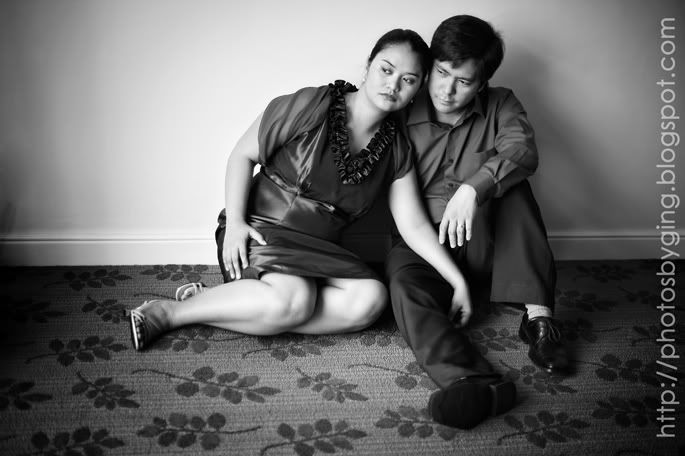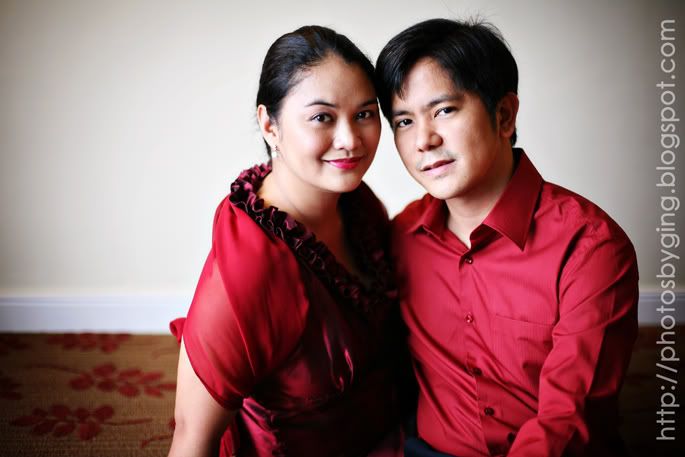 And here is the New Year greetings that I sent out last week. I just want to share this with everyone who may happen to stumble into this blog.:)