I know I said Monday is supposed to be my day off, but I have a lot of stuff to work on this week so I'm on "overtime" today. Besides, I couldn't really do much being hooked up with a
Holter Monitor
(I'm fine. I think my doctor is making me do this test just to prove to me that I have absolutely nothing to worry about.) I don't really mind working today either, because I finally get to post Jap's preggy session! I did this fun pictorial with Jap and hubby Loel the first weekend of this year. I had to wait for their approval to post these photos though because some of them show a bit of skin. And those shots were some of my absolute favorites from the session, so it would have been a shame if I didn't include them here!
The whole session was done inside the couple's suite at the Diamond Hotel. Jap was only about seven months along then, but Loel is based abroad and it was the only time that they could do the photoshoot together. In fact, he was scheduled to fly back to work later that day! These guys were really great to work with so it wasn't hard getting good shots.
Here are some of my favorite shots from that day.
Jap prepared several outifts and I loved them all. This red dress was her first one.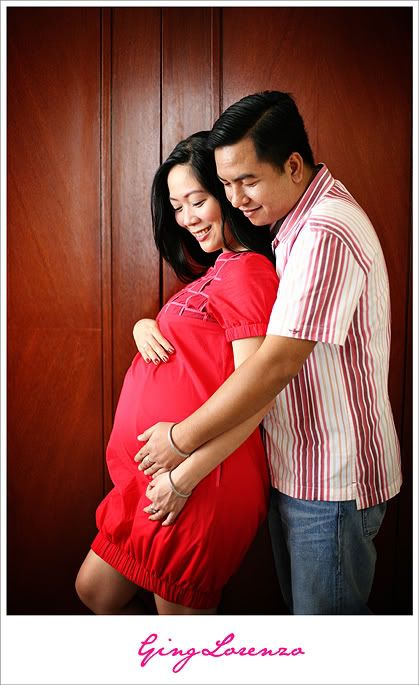 Second outfit. I love this next photo because it looks like it belongs in a telenovela ad.;)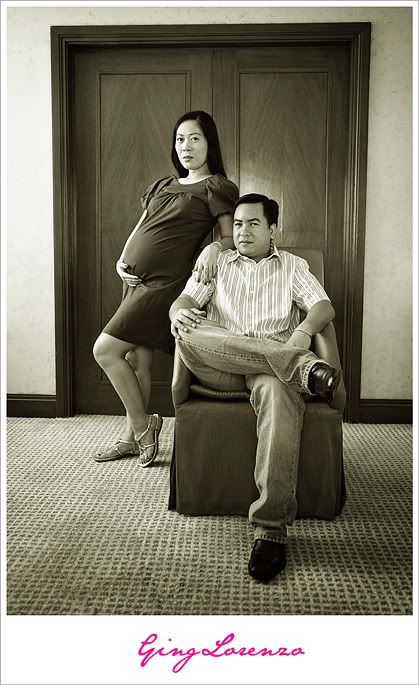 A nice formal shot. This was the photo that the couple chose for their frame.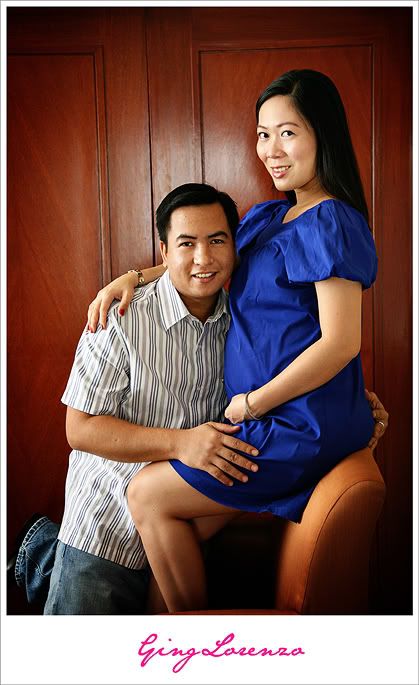 I like this one because it's a happy photo. I love happy photos.:D (Oh, yeah. This was Jap's third outfit.;))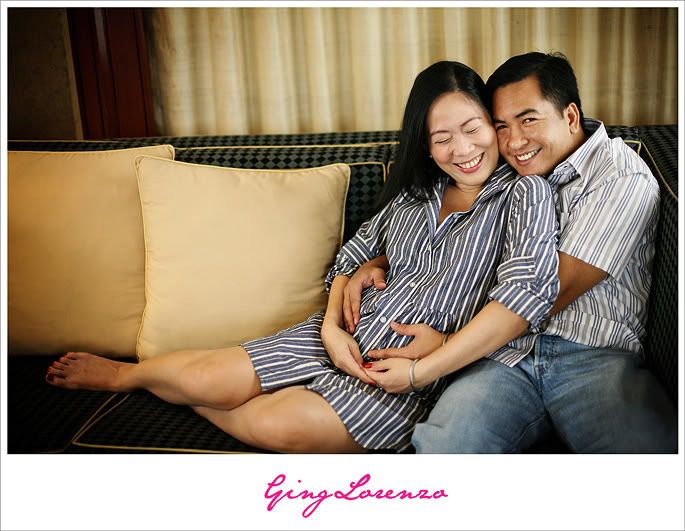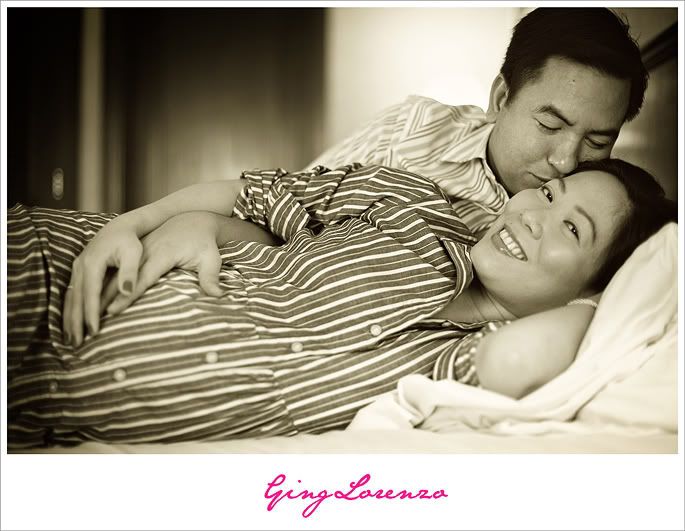 Outfit #4: Lovely purple dress! Doesn't Jap look stunning?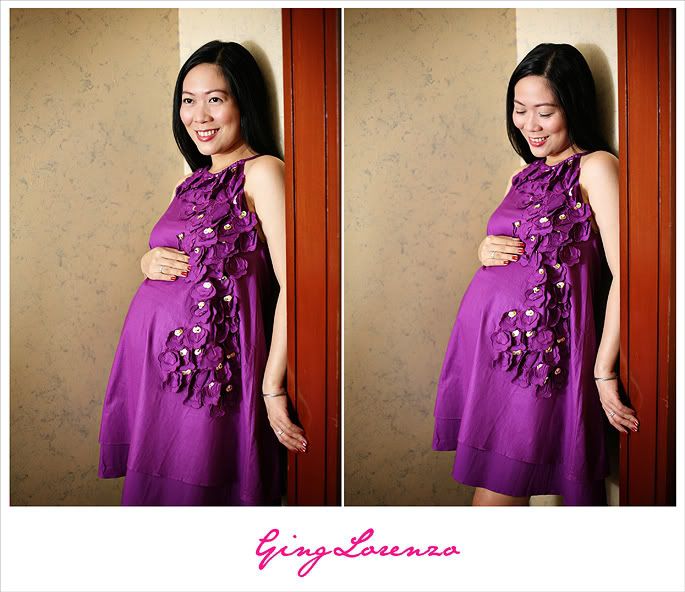 Nice fun series.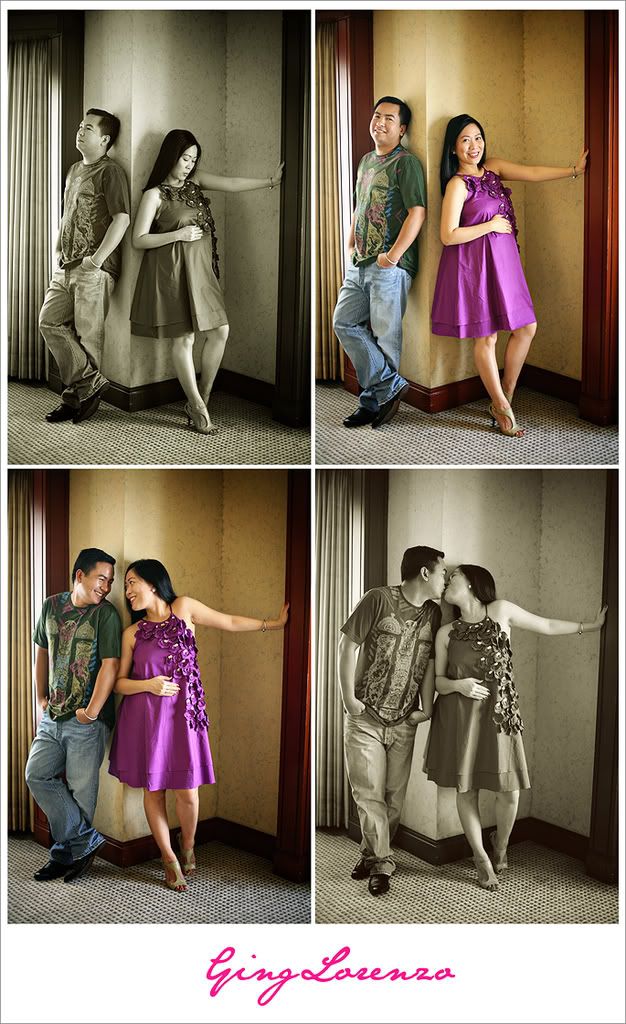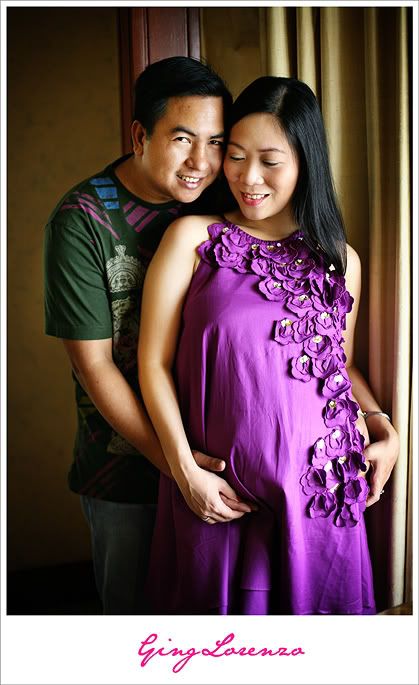 Last outfit!:)
Jap told me Loel is usually shy in front of the camera. However, he was very relaxed during our shoot and he even VOLUNTEERED to take his shirt off and show off his tattoo for some dramatic portraits! Jap is a natural in front of the camera, but I have to say Loel did a very good job as well! I love these next two!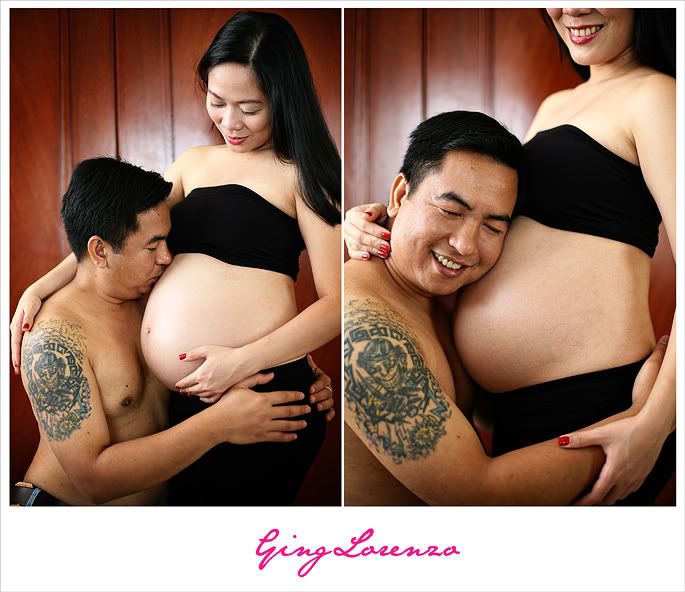 A series of what you might call "typical" maternity shots. I think Jap still looks extraordinary though.:)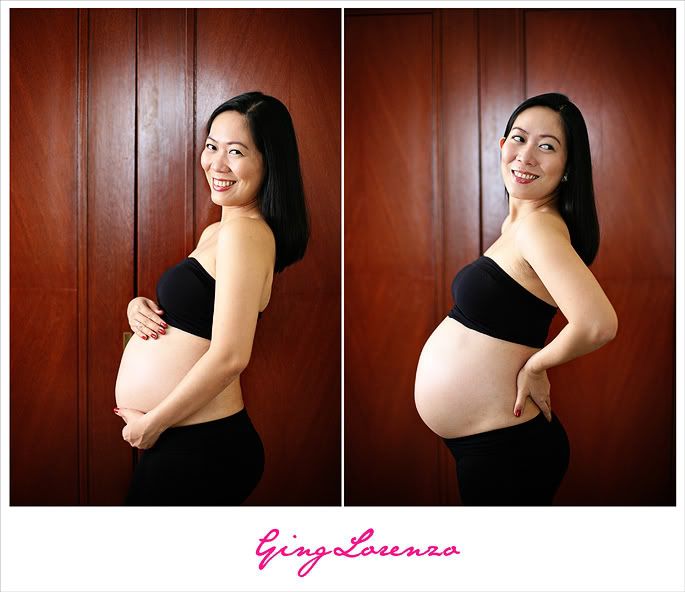 This was one of the last shots. Love the sexy red nails!:)
Thanks, Jap and Loel! Can't wait to meet the little one.;)