Happy Valentine's Day!
Today I wanted to post something a bit more personal that I hope everyone can appreciate as well.
Pete's dad has been working in Jeddah, Saudi Arabia for about 30 years now and for the past 13 years or so (before that the whole family was based in Jeddah), he only gets to come home and be with the whole family once or twice (if he's lucky) in a year. Ever since Pete and I got together over a decade ago, and I started spending time with his family, I have always noticed how the family home seems a little brighter, the air around just a tad bit merrier when Daddy Elmer is around. I wanted to capture that happiness, so I suggested to Pete that we do a family portrait session this year. I made a portrait album of my favorite shots from the session, and we gave it as a birthday gift for Daddy Elmer. They all loved it. We'll also be having some of the photos framed to hang in the family home.
I am a big believer in having nice family photos. (I've been doing this for a couple of years now with my side of the family.) It's a great way to record a moment. Your family will not always look the same--kids grow up too fast, and new members come along, and of course every member changes physically. Plus, it can also be a nice bonding activity for the family.:)
Here are some of my favorites from the session. We were very lucky with the weather that day. We got this really awesome bright sunlight, and the air was cool and not humid at all.:)
These are my parents-in-law, Daddy Elmer and Mama Guy.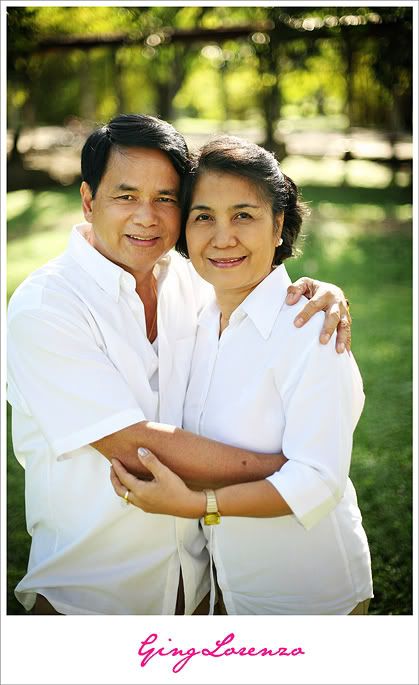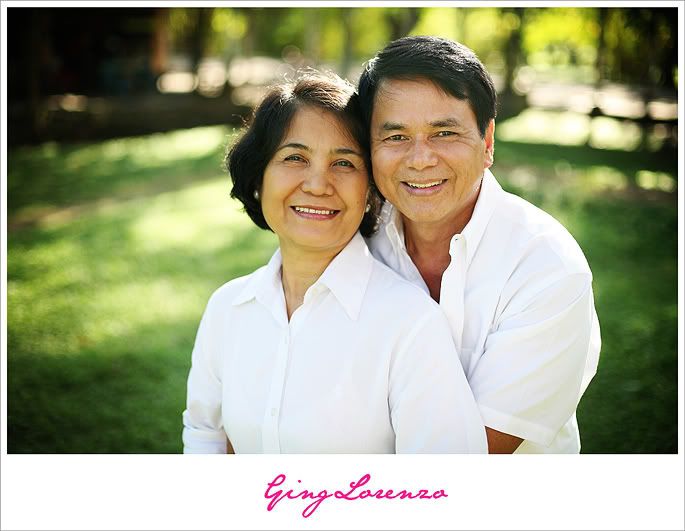 And this is Niña, my sister-in-law. She's posed for me a few times before so she's a familiar face in this blog. (One of her photos is on the header.) ;)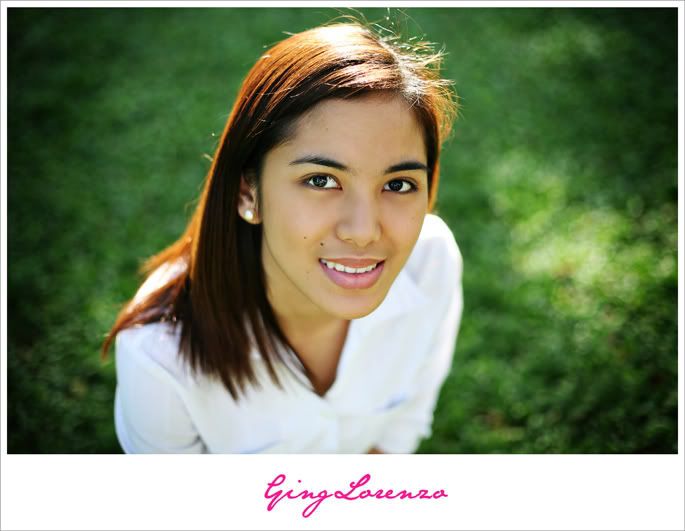 Pete's niece and nephew, Pia and Joaqi.
Pete's brother, Kuya Sony and his wife, Ate Judee.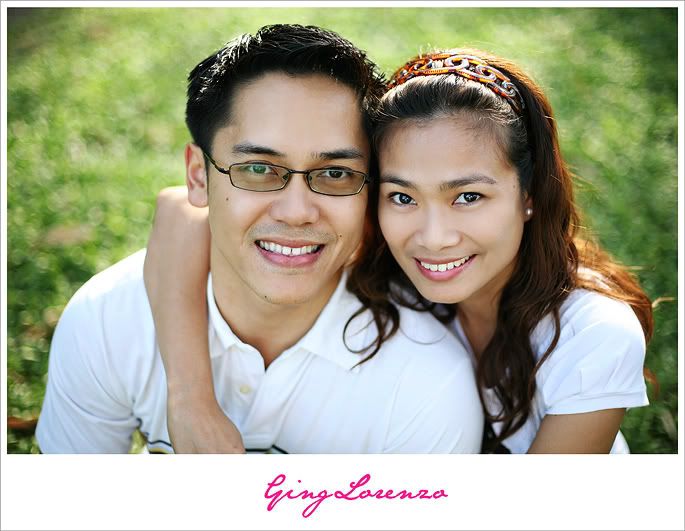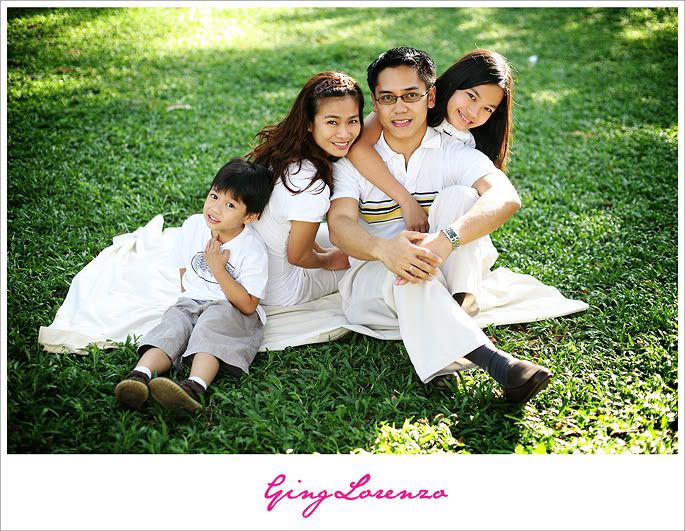 The whole family.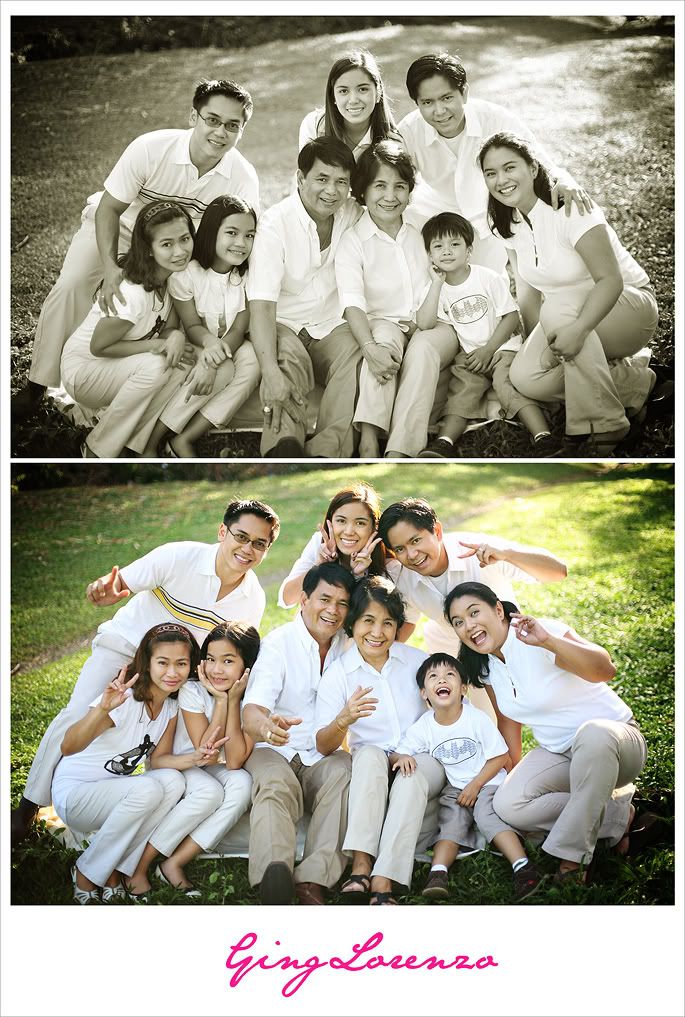 Then we changed into dressier clothes. Here's a cool telenovela shot. ;)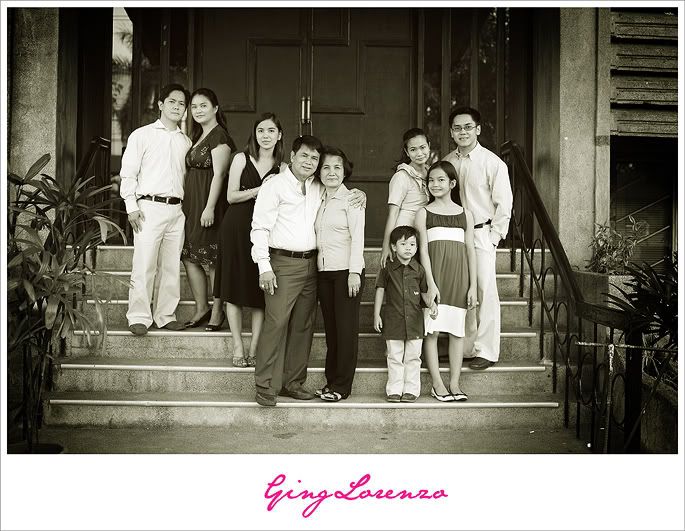 Yes, we do have this kind of light here in Pinas. You just have to know how to use it.;)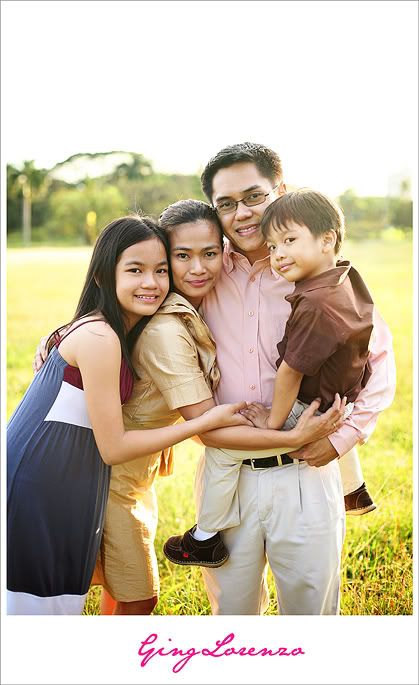 I love these family photos. LOVE.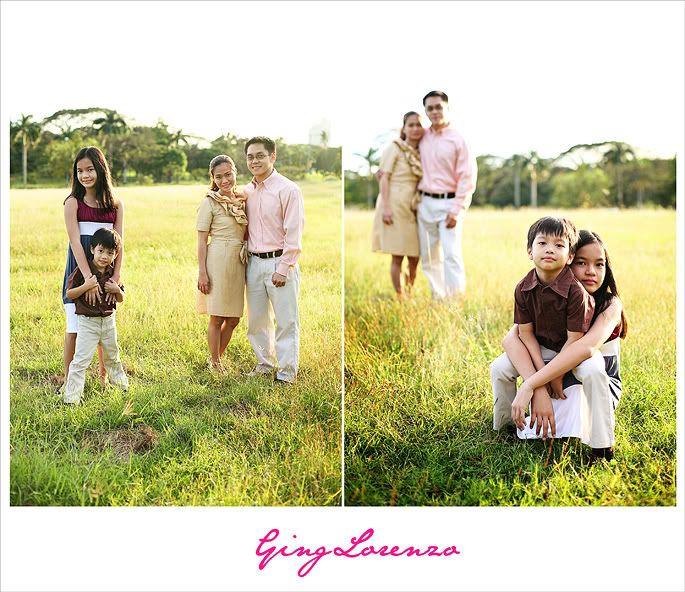 The biggest challenge during the shoot was getting Joaqi to stay still long enough for the camera. We still managed to get good shots of him though. This was my favorite shot of the siblings.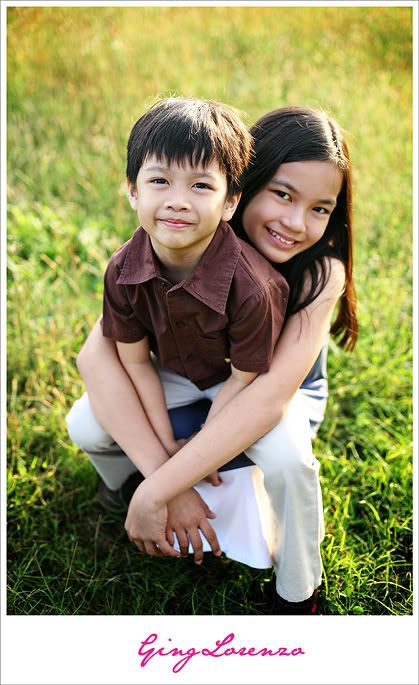 Every since Ate Judee wore this dress to my sister's wedding, I have been wanting to photograph her in it. Luckily, we were able to convince her to wear it to the pictorial. Lahveet! :D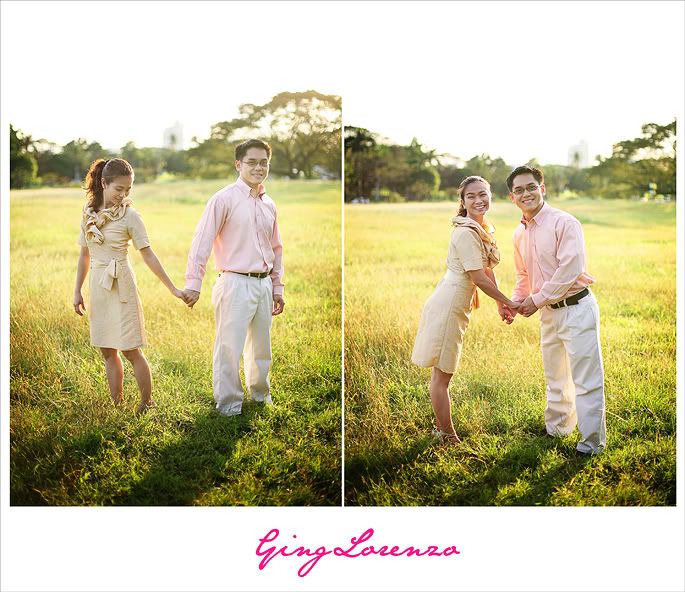 Sweet no?:D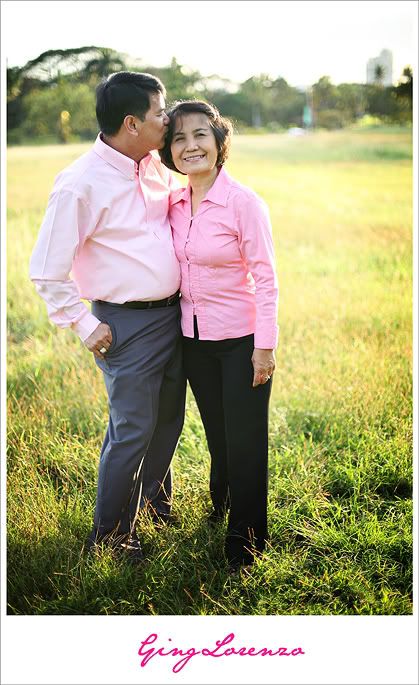 One of my favorite models. Hehehe.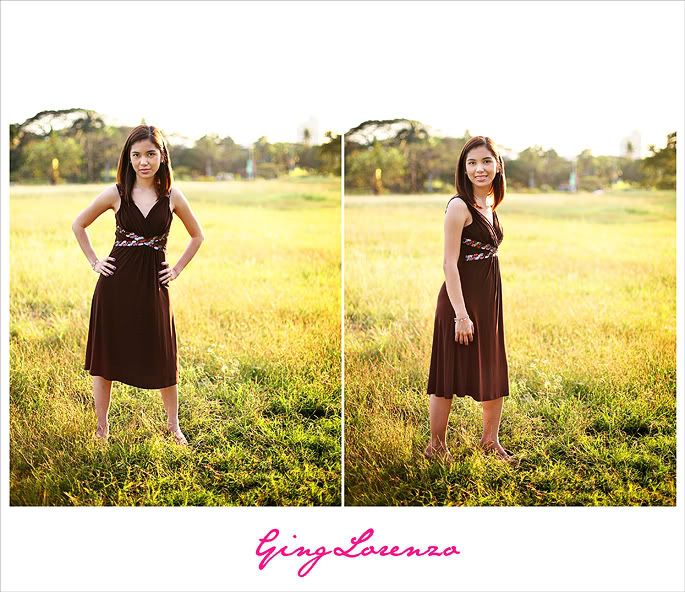 Big thanks to my sister Pie for helping take all the photos from here on (also including the family photos above). It's quite difficult directing and "starring" in your own pictorial but she made it so much easier for me. Hehehe.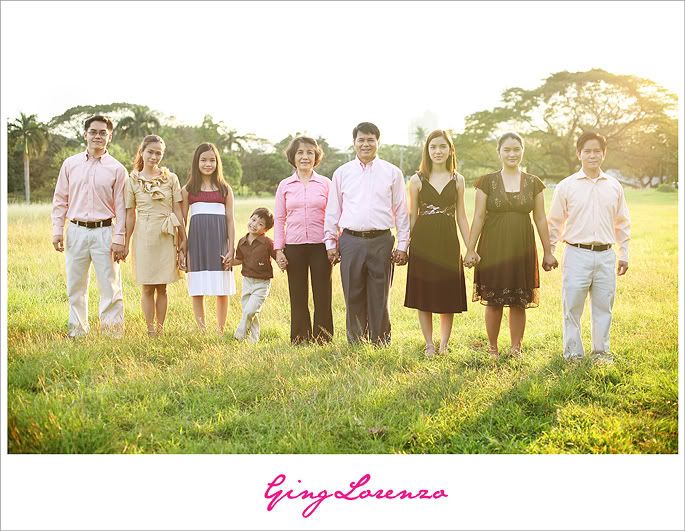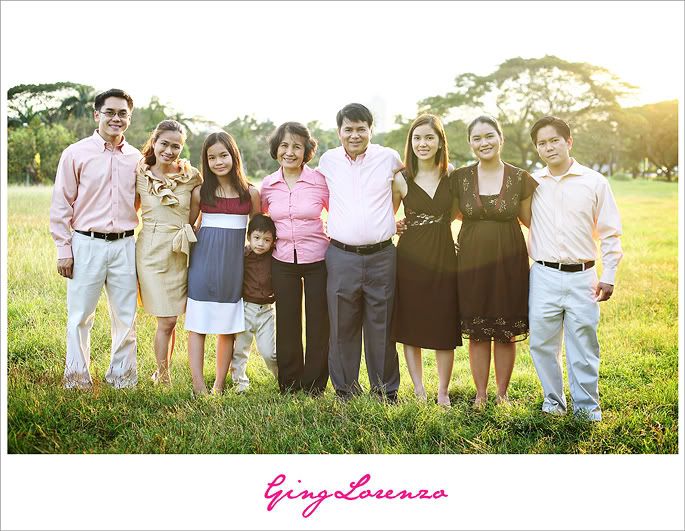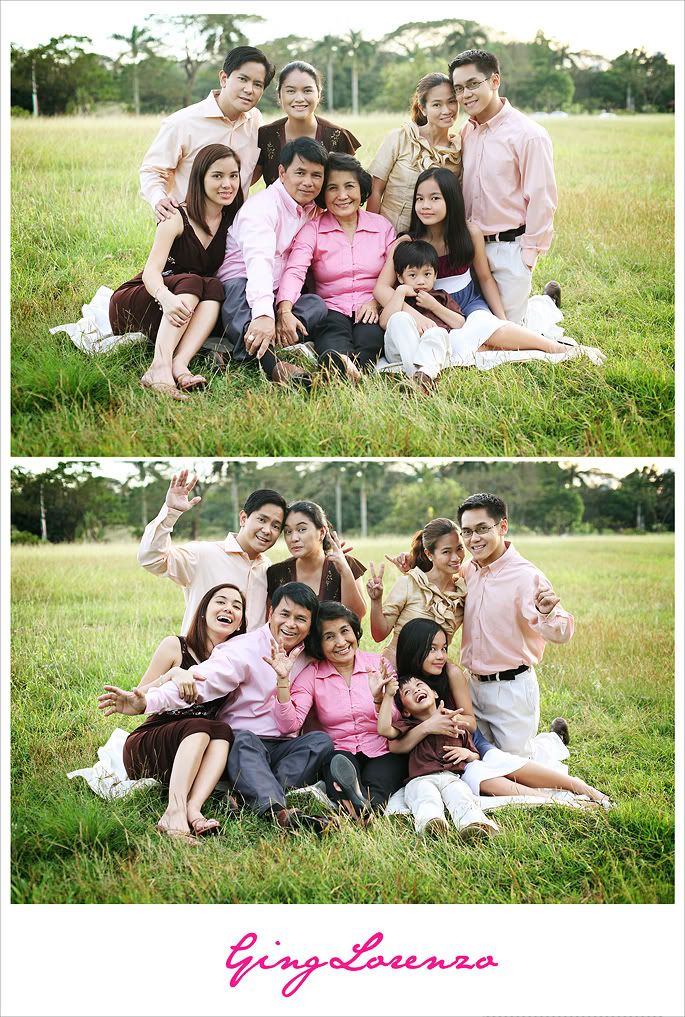 Pete and I had no plans of getting our photo taken that day. But we're glad we did it.