It's very difficult to describe my friendship with Lyra. In college, we had different sets of friends and we didn't really spend a lot of time hanging out together, but I felt that we always connected at a different level. It feels as if we're so alike in many ways--we have similar dreams and aspirations. And, scary as it may seem, sometimes I think we even have the same thoughts. She once said it may be because we were born on the same date (She was born January 17 and I on September 17). But whatever it is, I'm glad I have someone (aside from my husband) who listens to and understands my wildest ideas, dreams, and thoughts, and has not been tempted to have me locked up yet.:)
Lyra has been such a BIG help to me since I started my photography business. Most recently, she helped me with my website--pushed me to finish the little tasks, and helped me to figure out how to customize the site. In return, I told her I wanted to photograph her with hubby Manuel and baby Sam (who is also my
inaanak
). We had the photoshoot on a bright Saturday morning (we started around 8AM) at the UP Campus. The light was gorgeous but it was a bit warm and humid. And I think Lyra got a bit stressed out when Sam started trying to put everything (dried leaves, some soil, his shoes, his socks) in his mouth.:D I think we got great shots though and it was all worth it.:)
Here are a few of my favorite shots. Some of these are already up on my
website
. Oh, by the way, Sam is exactly 8 months old today so, Happy 8th month, Sam!:)
They started out wearing Iskolar ng Bayan and Fighting Maroons shirts. Looks like Sam already has his future set up for him.;)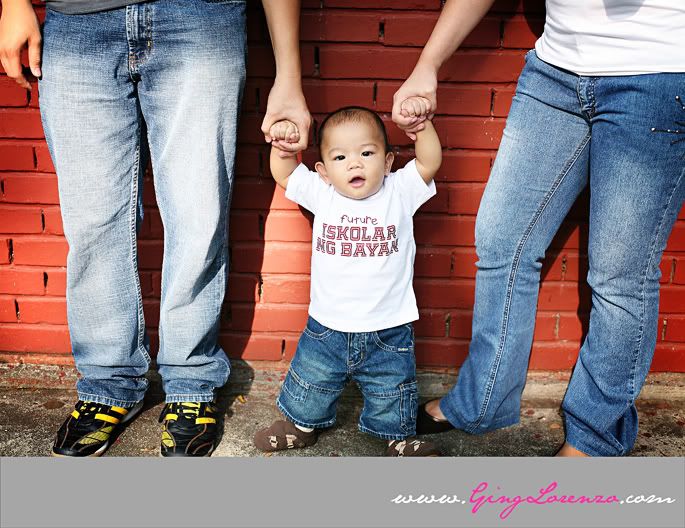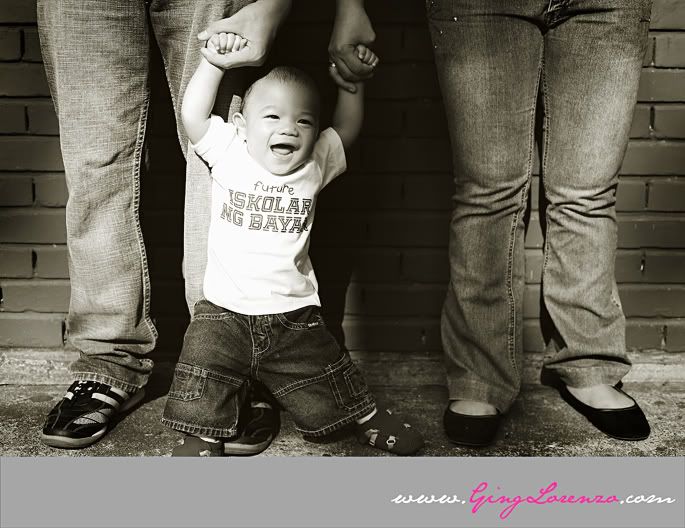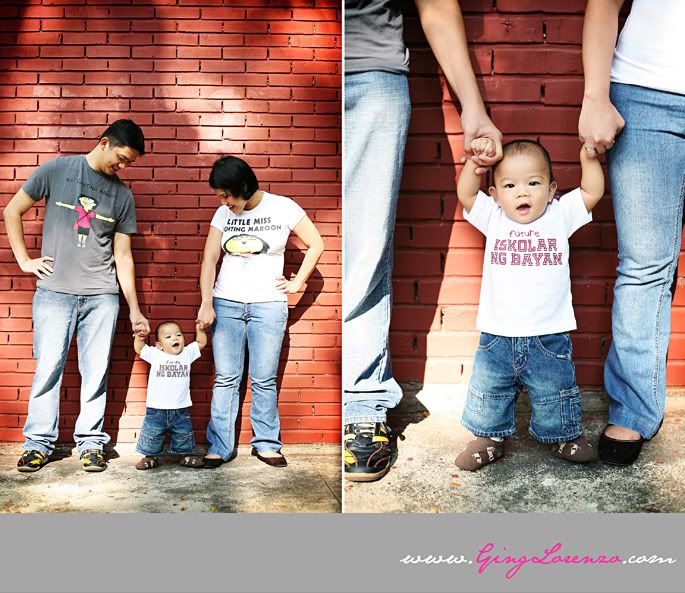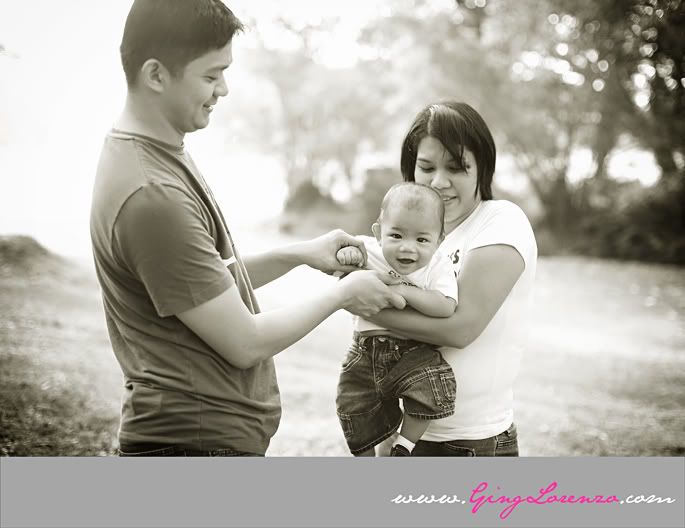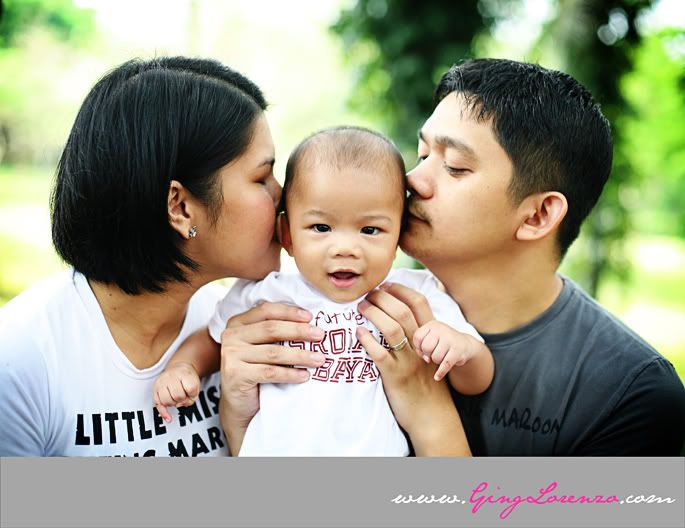 These next few photos were taken on the steps of the Engineering Bldg. where we all spent most of our college days in.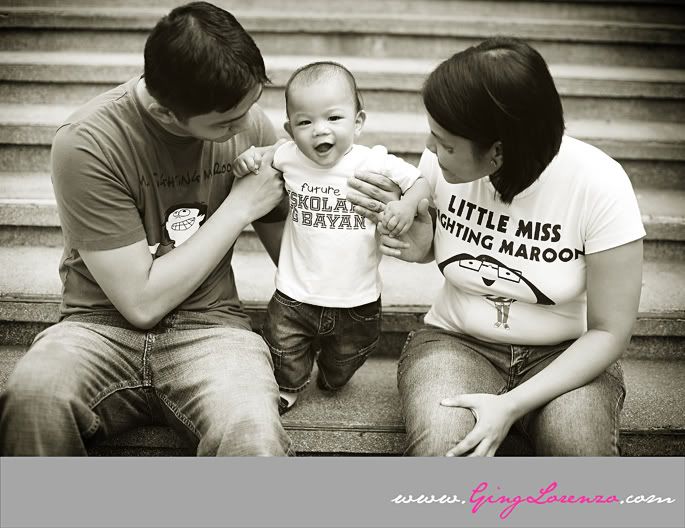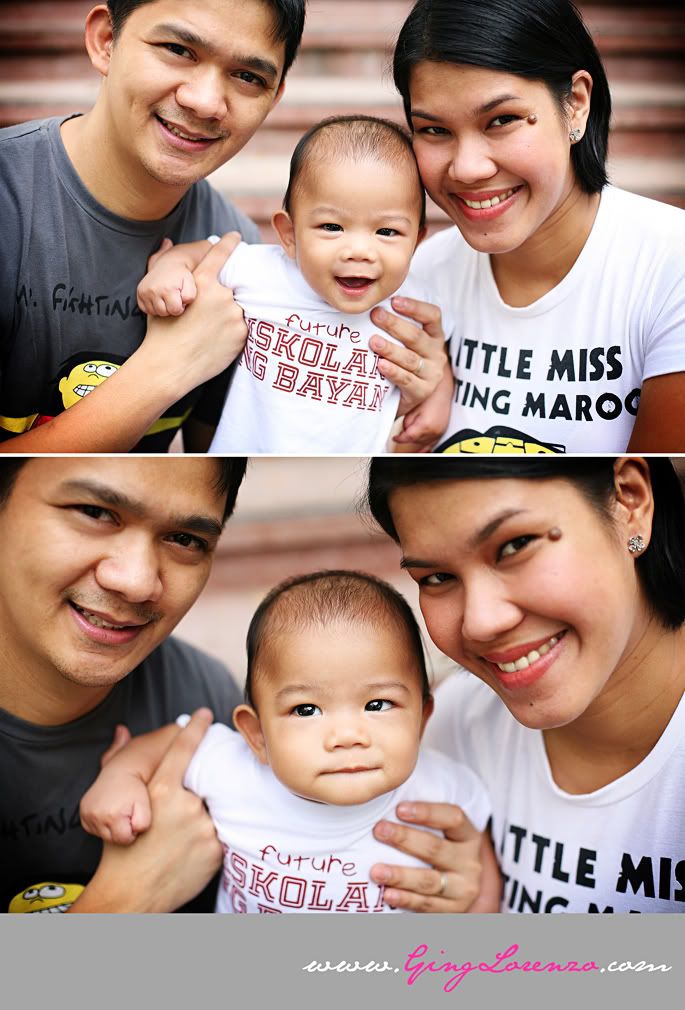 I think this one is cute.:)
I love this one. As I said, we had beautiful light!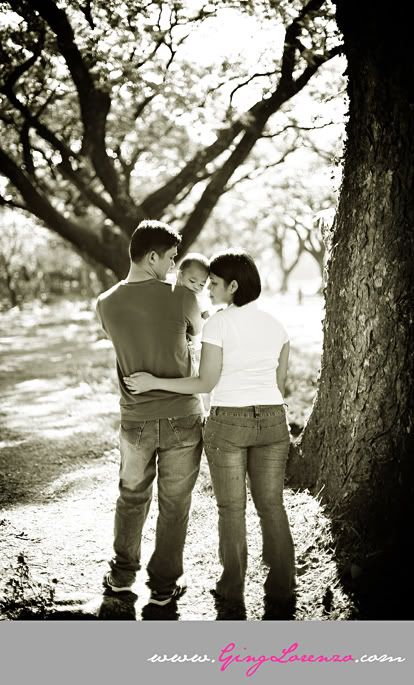 At this point, Sam was just interested in getting his shoes into his mouth, but I like this photo because Lyra and Manuel look very relaxed here.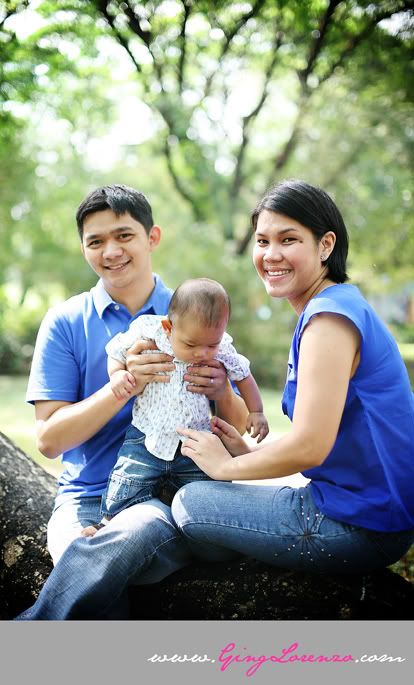 This was my favorite shot of the day.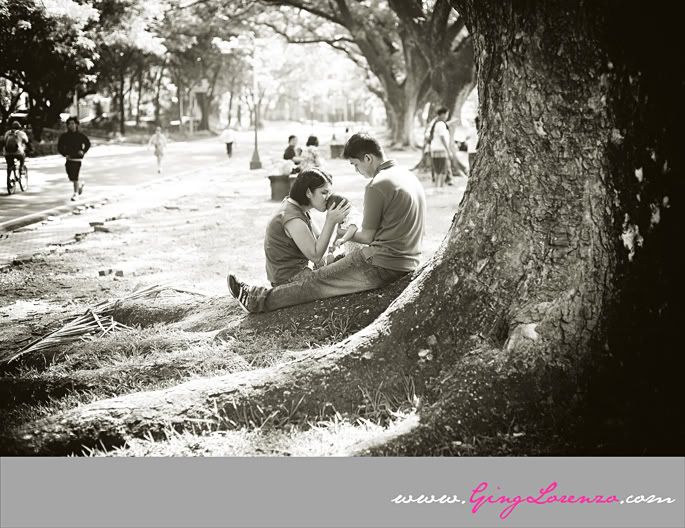 But I love this one, too.:)

P.S. I want to greet my bestfriend Chen who is celebrating her 30th birthday today! Happy Birthday, Chen-chen!:)