October 26, 2008
The Blue Leaf
This was my last event for October. So, to my November clients, Hang in there!:D
Isabella was born in the States and lives there with her mommy and daddy. It was a first homecoming for her so they wanted to mark it by celebrating with all their family and friends. As Mommy Annette mentioned during the party, Isabella's actual birthday was a few months earlier but they wanted to get the chance to see all their loved ones so they decided to hold a big party. And a big party it was!
Here are some photos from the party...
Who says babies can't have nice shoes?:)
Here's Isabella workin' it for the camera.;)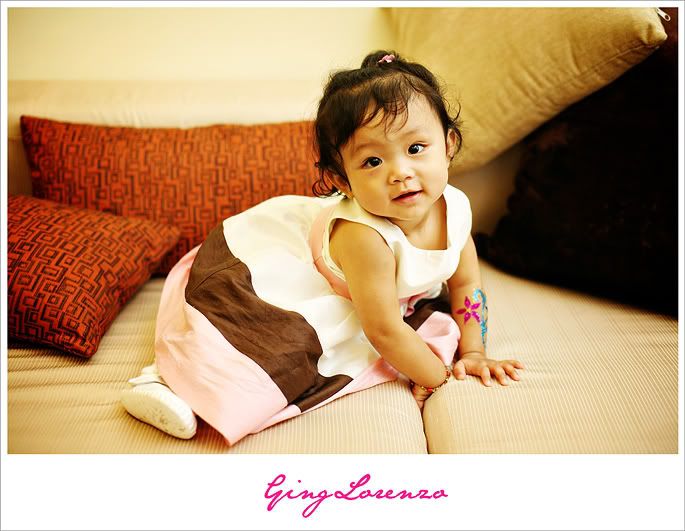 Decorations by
Kidstar Kastles
led by the fabulous Imma.
Isabella inside the giant bubble with Mommy Annette.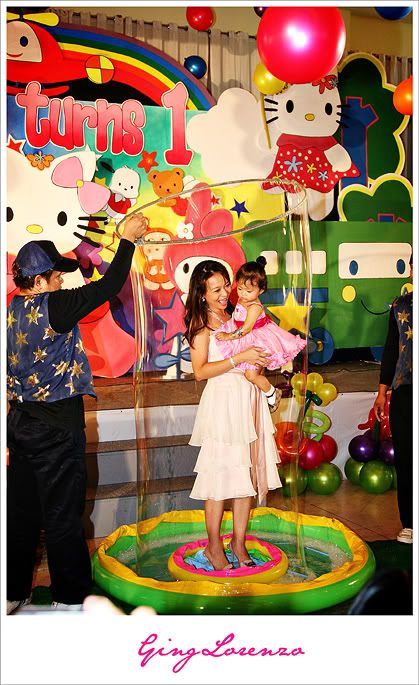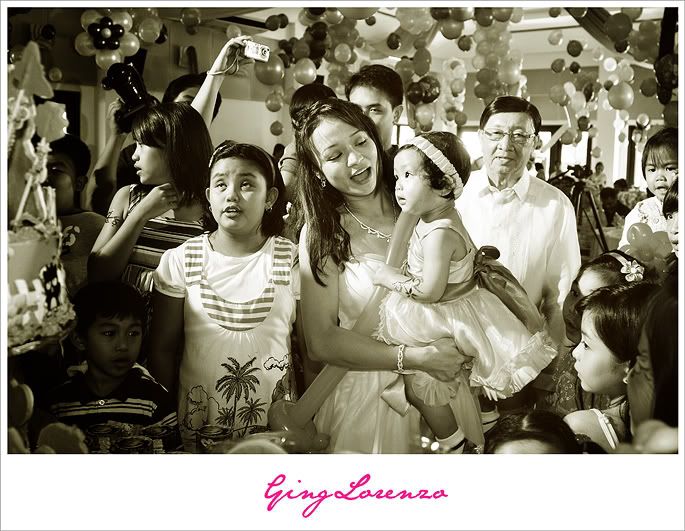 We still managed to get a few nice photos of Isabella and Mommy after the party. Fortunately, the birthday girl was still in high spirits. Here she is with her elegant second outfit.

As always, please visit the online gallery
HERE
for more photos from the party.:)
To those who missed the announcement yesterday, I just launched my new website. Please go to
http://ginglorenzo.com/
to check it out!:)