Hello there! I know it's been too long. I can't say I was really busy the past week or so, at least not busier than usual. I guess I just had a lot on my mind and I didn't really feel like finding the time to sit down and blog. I did have a crazy weekend so this is the first time that I'm actually going on line in the past 5 days. And today? Well, today I'm just sick.:(
I woke up yesterday morning with a sore throat but I couldn't let that get me down because I had a big day ahead of me. We've been planning to do my pictorial for months now but I always kept putting it off because I wanted to lose weight, get a better haircut, find the perfect outfits, etc., etc., etc...The excuses were endless. But I finally had to do it because...well, I just had to.;) Yep, you read that one right. We had MY pictorial yesterday. As in, ME in front of the camera! I know it's April Fools but this was no elaborate joke. I actually strutted my stuff for the camera yesterday! Heheheh.
I went to my favorite makeup artist
EJ Litiatco
to get my hair and makeup done. I just wanted a casual look (I actually just asked her to make me look like an island girl because I am currently sporting a deeper tan than usual) but EJ insisted that she wanted to come along to do retouch and to try out different looks on me. Of course I said yes! How often do you get fussed over by a great makeup artist?:)
My lovely and talented sister Pie took the photos and she did a great job! I will be sharing with you the photos we took soon, but for now, here are a few behind-the-scenes shots. To give a bit of suspense, I'm posting the photos of me in black-and-white. Hehehe.
Oh, and right after the shoot, I fell sick and had to crawl into bed for the rest of the night...
First look. First retouch.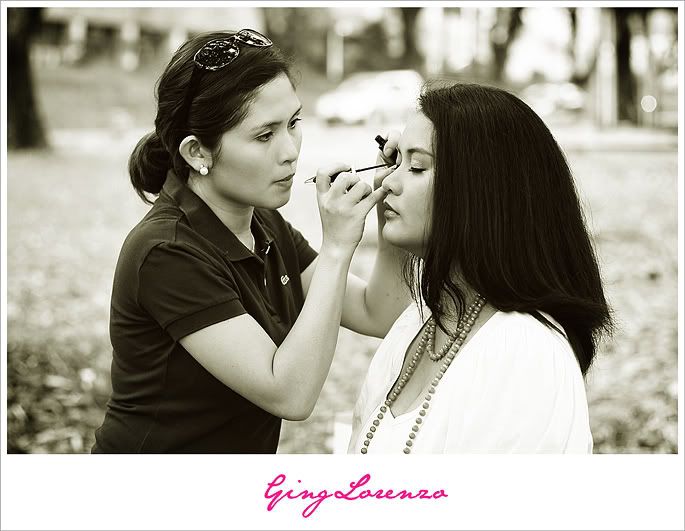 My creative team! EJ, my hair-and-makeup artist/stylist, and Pie, my photographer/director.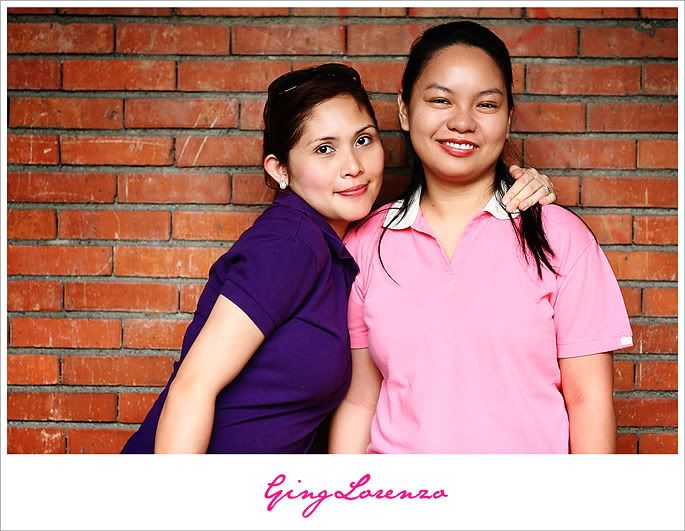 That thing on my head looks funny from this angle but it actually looks nice in the photos.
Again, a photo of my lovely team. Hehehe. When we started, it was drizzling, but after about an hour and a half, we got a lovely sunset so I just had to take some shots.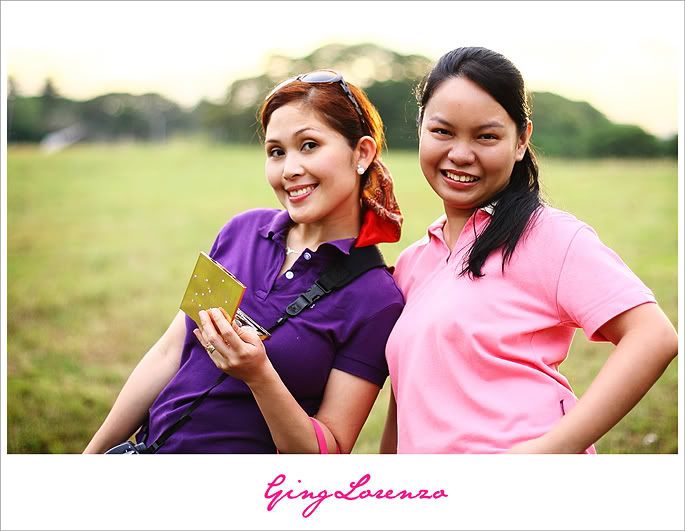 Hahaha. Yup, that's me behind EJ.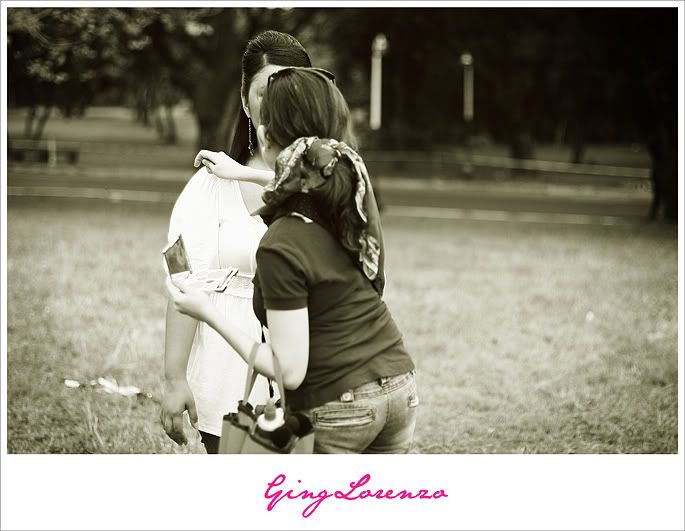 Before we ended the session, I took a few more shots of EJ.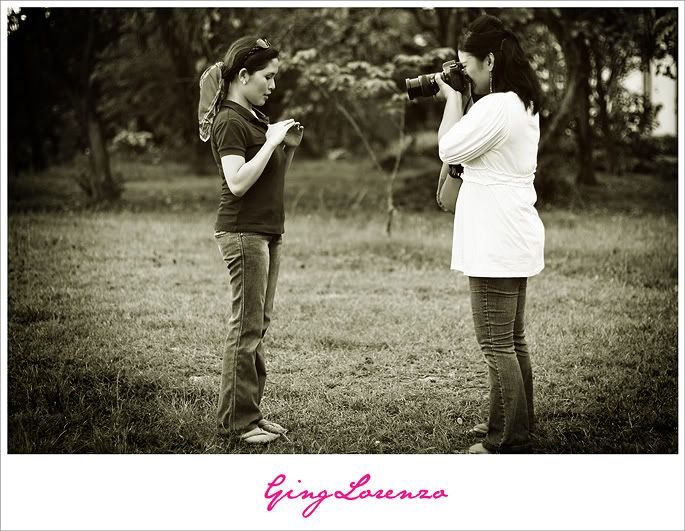 EJ and me, with our weapons of choice.;)