November 7, 2010
Greenhills West Clubhouse
Party theme: Disney World
Venue set-up:
Kistar Kastles
(c/o Imma Ongteco)
Host/Magician: Wizzo
Puppet show: Wanlu
When I started this blog, it was just a way for me to showcase my work and to have something to show to clients when they wanted to see samples of my photos. But then, more and more of my clients started telling me that they were looking forward to seeing their events on here. I really feel flattered whenever I hear this because it must mean they think being featured on my blog is a cool thing--which means they actually read my blog! :) Sadly, I have been a very delinquent blogger for many months that a lot of my clients have been waiting for their events to be posted for a long time. Mommy Janice is one of the nicest clients I have ever had, and I really feel bad for making her wait for exactly one year for Lorraine's party to be posted. Yes, today is exactly a year since I photographed this fantabulous party! (No, that is not a typo error on the date at the top of this entry.)
And no, I don't usually use words like "fantabulous", but there's just no other way to describe this party. See for yourself...
Just one of Lorraine's outfits for the day.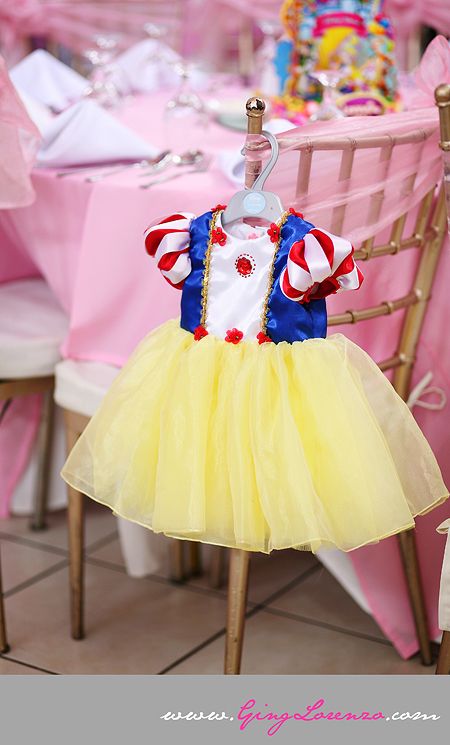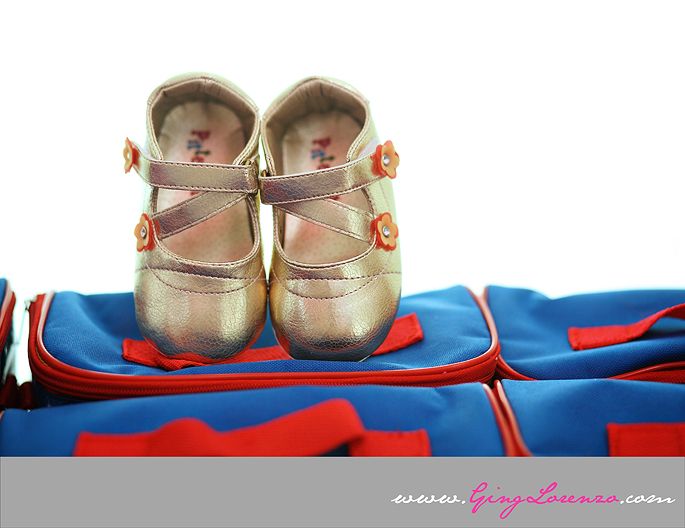 Most people would choose a single show or movie or character for a party theme, but Lorraine's party theme was "Disney World" and if you look closely at the stage backdrop (by the awesome Kidstar Kastles team led by the very pretty and very talented Imma Ongteco), you will see every single Disney character that you could think of. Ok, maybe not every one, but there sure is a lot of them there! :)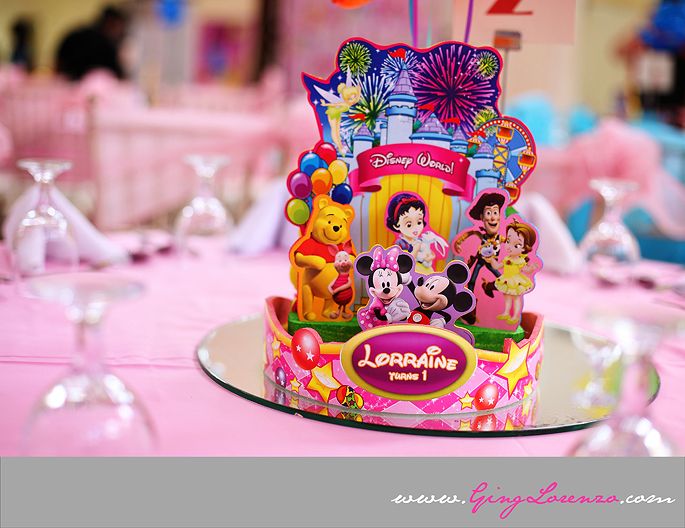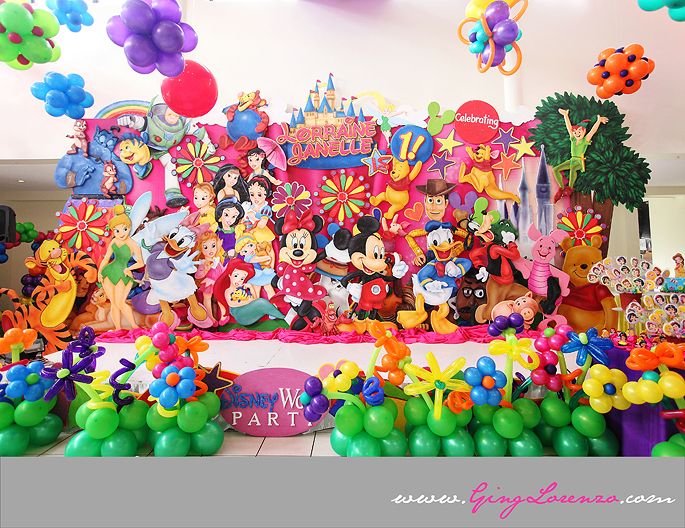 Colorful balloons!!! I know I always say this, but if you want your party to be an explosion of colors, you can't go wrong with
Kidstar Kastles
. This is what they do best! :)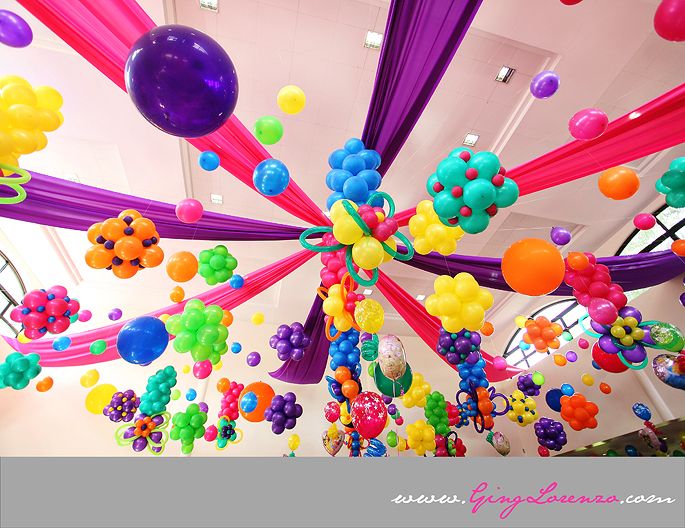 We took a few family shots before the party started.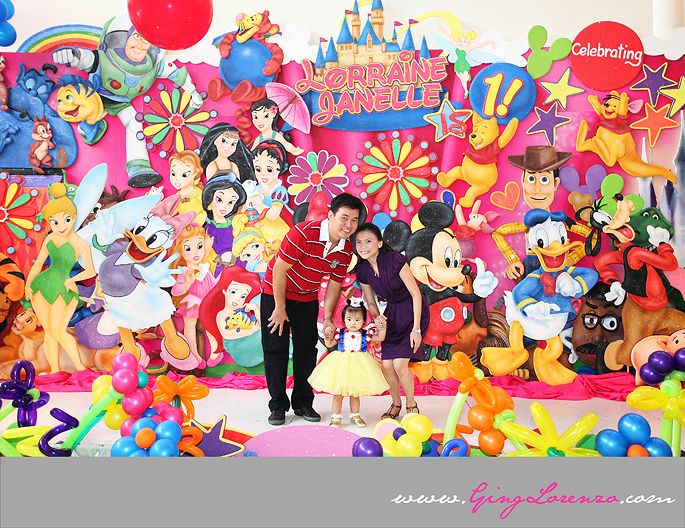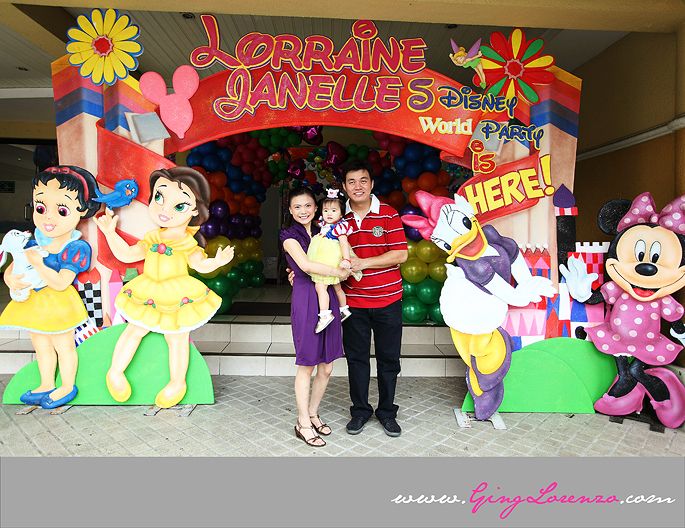 The lovely birthday family.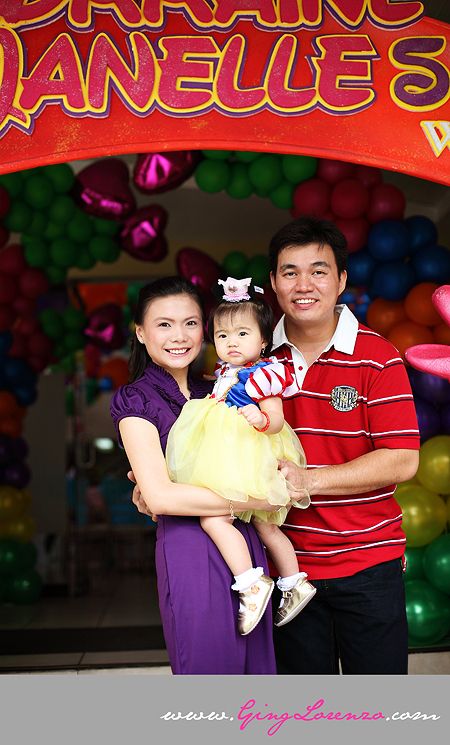 The colorful cake ensemble covered an entire table!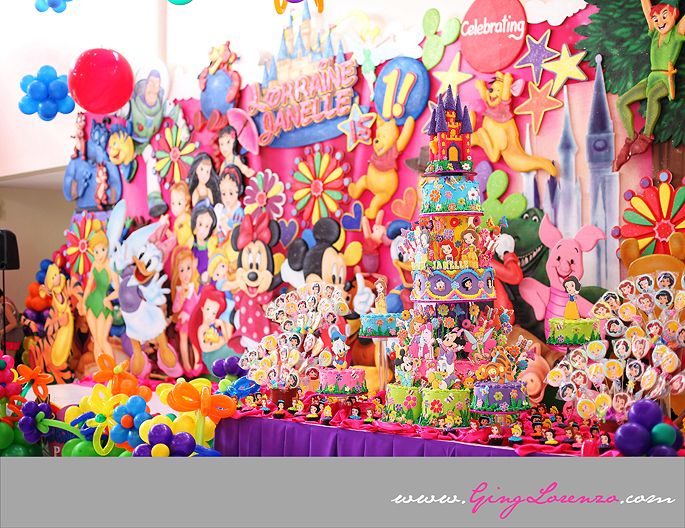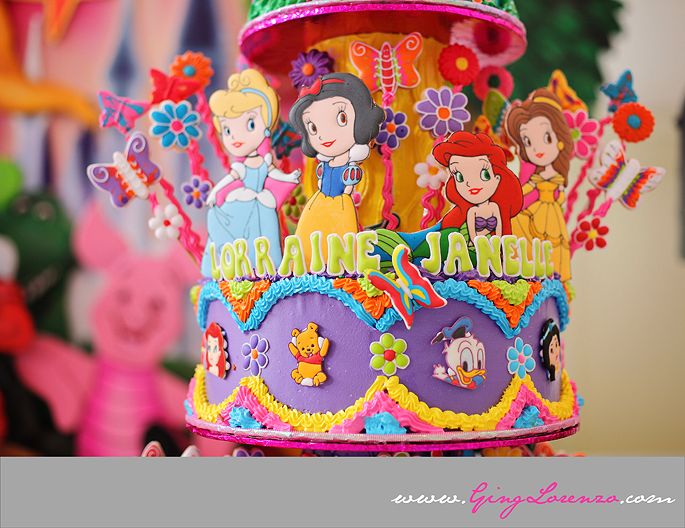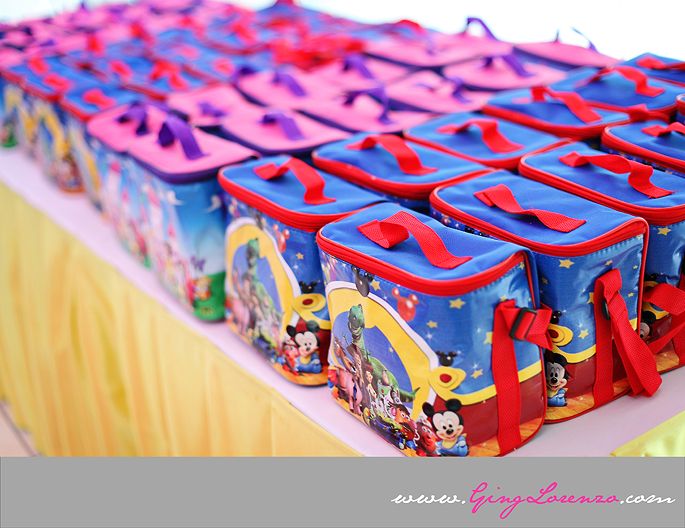 The birthday girl and her lovely mommy.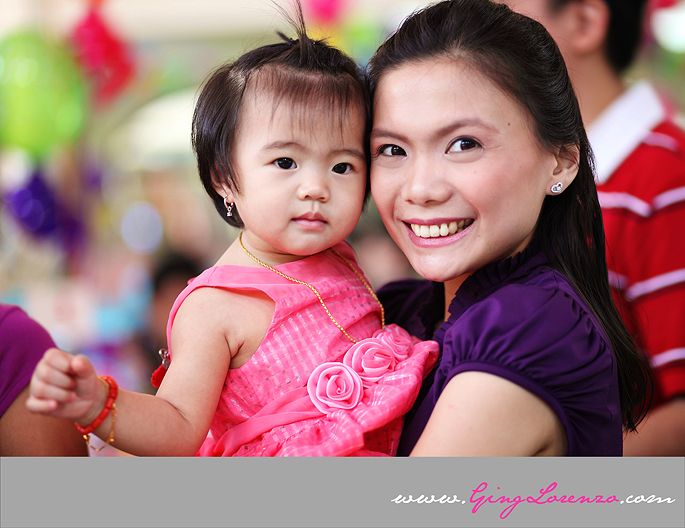 There was never a dull moment at Lorraine's party. Some of the best party entertainers were there. Wizzo was the host.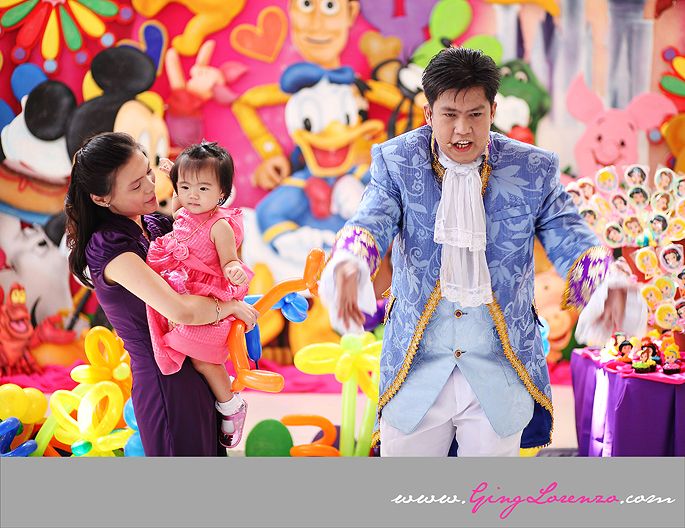 Wanlu was there too! Here's Daddy Erickson as one of his puppets. :)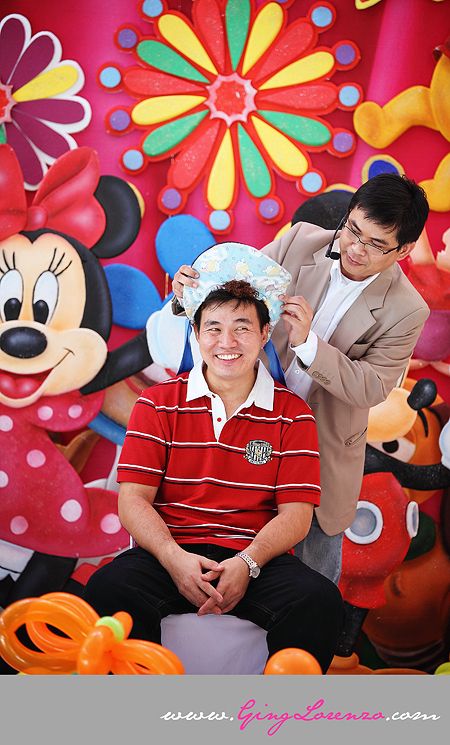 The kids enjoying the show.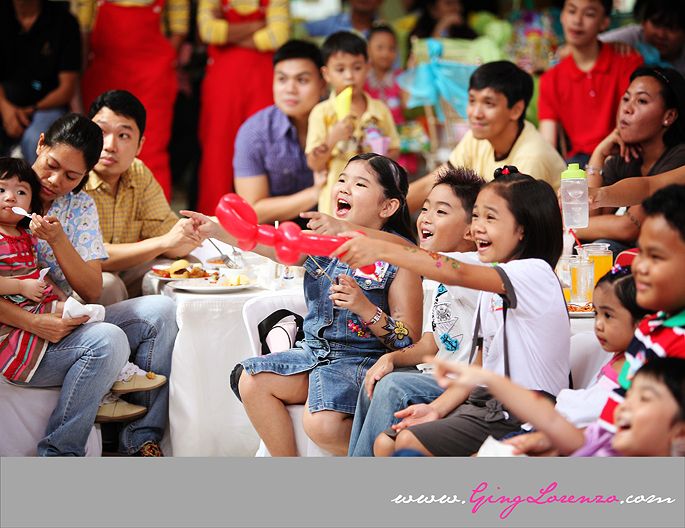 Another one of Wanlu's puppets.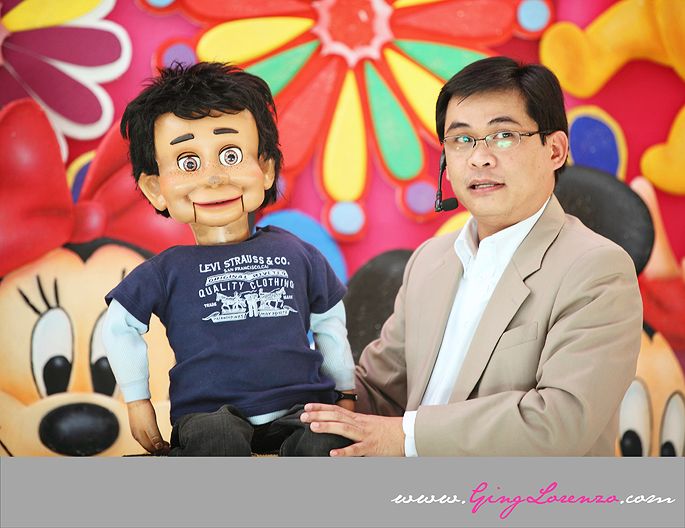 The birthday family up stage with Wanlu.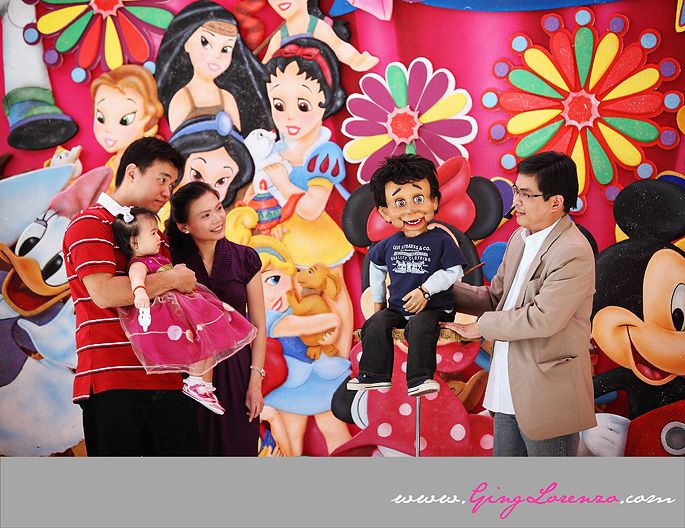 Then it was time for Wizzo's magic show.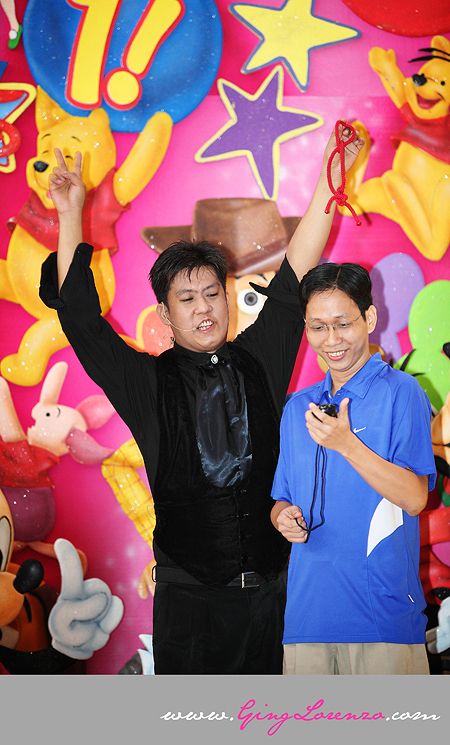 The proud parents watching the show.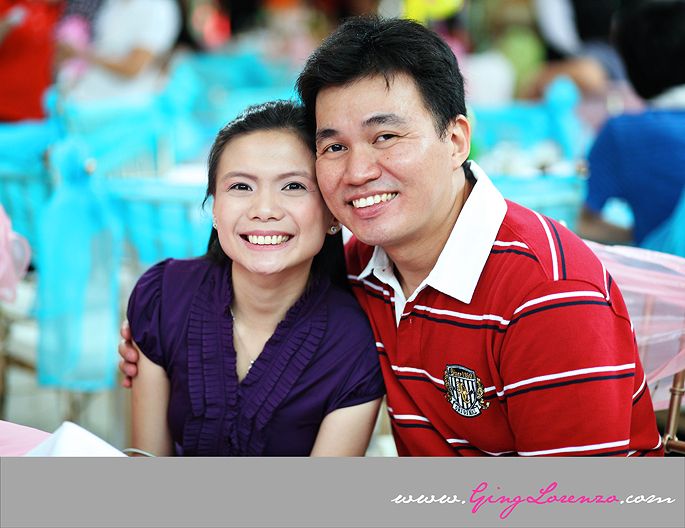 But wait, there's more! There was also a bubble show, which of course was a big hit with the kids.
Lorraine with Mommy and Daddy inside the giant bubble.
Lorraine was already sleeping during the candle-blowing. Good thing Mommy and Daddy were there to help her out.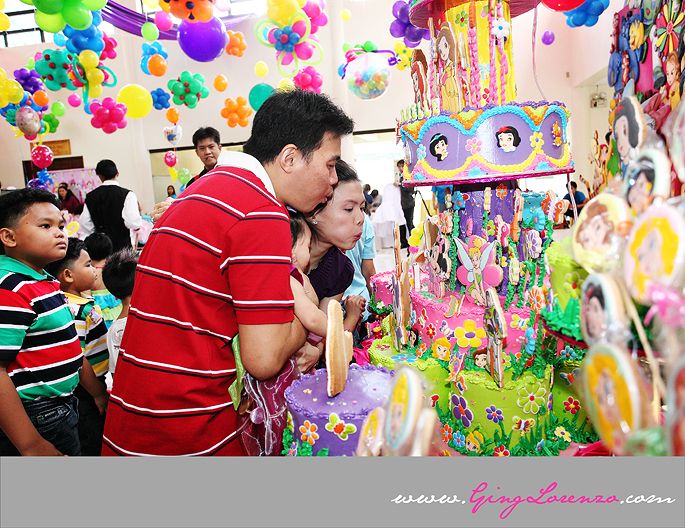 Janice booked a 2-photographer package so my sister Pie Lorenzo came along as my second shooter for this party. Moreover, my good friend
Edison Reyes
was also there as a backup shooter since I was already a few weeks pregnant then. Oh, and Pete was also there to assist! I am so grateful I have such great people to help me out when I need them.:)