October 8, 2011
West Greenhills Clubhouse
Party decorations:
Polkadots Events
(c/o Jhoanne Alon)
Caterer: Passion Cooks
Host/Magician: Flooch
Balloon artist: Jiggles the Balloon Lady
Face painter: Cha Reyes
I feel so grateful to be working with clients who know exactly how it is to be a new mom. When I got to the venue for Kaelin's party, they were still setting up the place but I felt kinda embarrassed about going up to Mommy Kit to excuse myself for a few minutes so I can breastfeed my baby in the car before Pete took him home. Kit was very understanding. In fact, a few days after the party, she emailed me with some tips on breastfeeding which I really appreciate. :)
The first few photos of this entry are going to be all about the exquisite details of Kaelin's party. I'm actually posting just a few because there were a lot of other lovely little stuff that Kit prepared to make this celebration very unique. I loved everything! I just wish I could be as creative as her when I start preparing for my baby's parties.
Kit got some help from the talented Jhoanne Alon of Polkadots Events and her team for the balloons and other decorations, and as always, Jhoanne did an awesome job!
This was posted at the registration table. There were exactly 200 pieces of candy in that jar and one lucky child got to take them all home.
This cute little cake with a cupcake topper was on top of a cupcake tower. And then there were chocolate cake pops on the side. Talk about sugar high!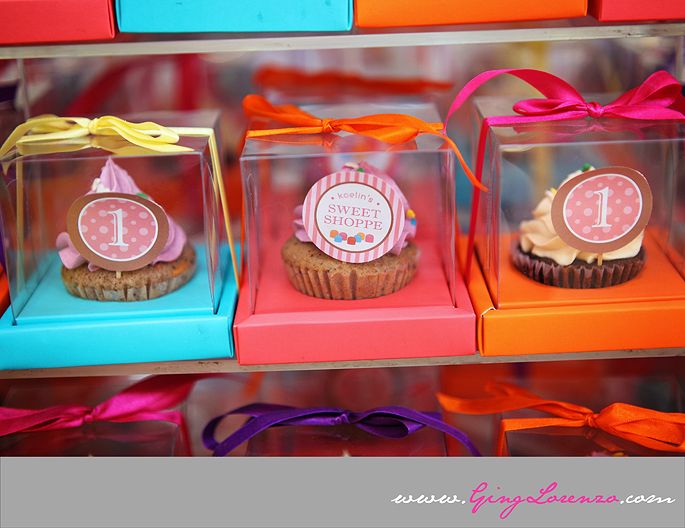 The lootbags.
I think I may have spent too much time photographing this candy station. Kit prepared this herself. The whole setup was beautiful. And it was a hit with the guests!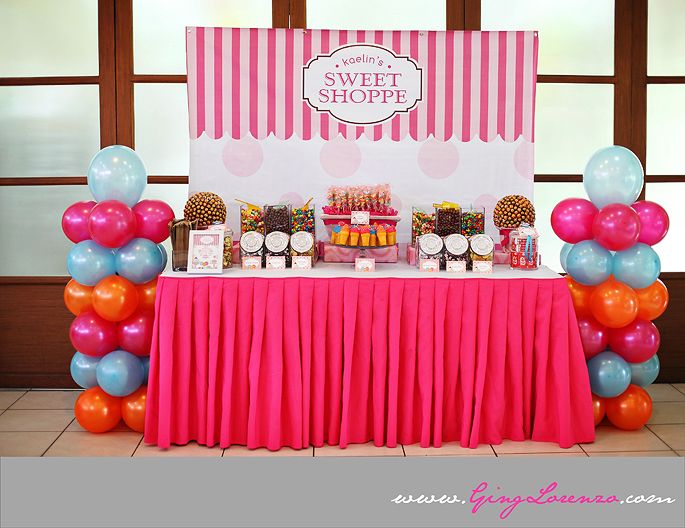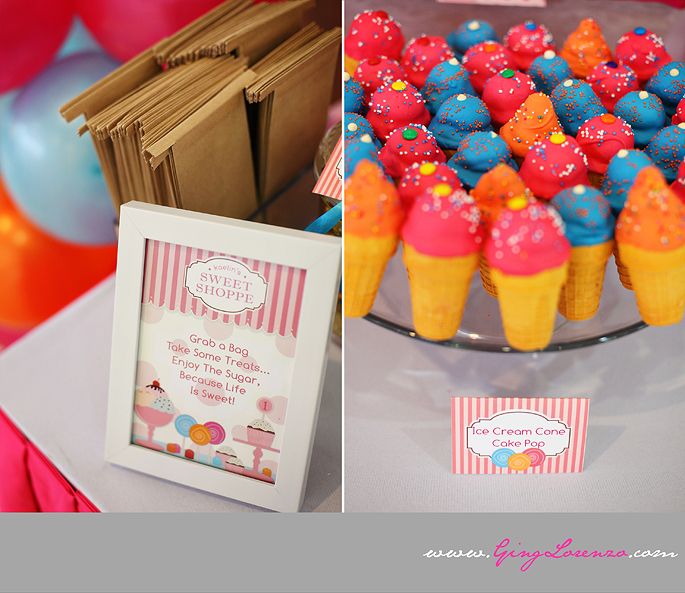 Some of the best people in the kiddie party industry were there.
Jiggles the Balloon Lady...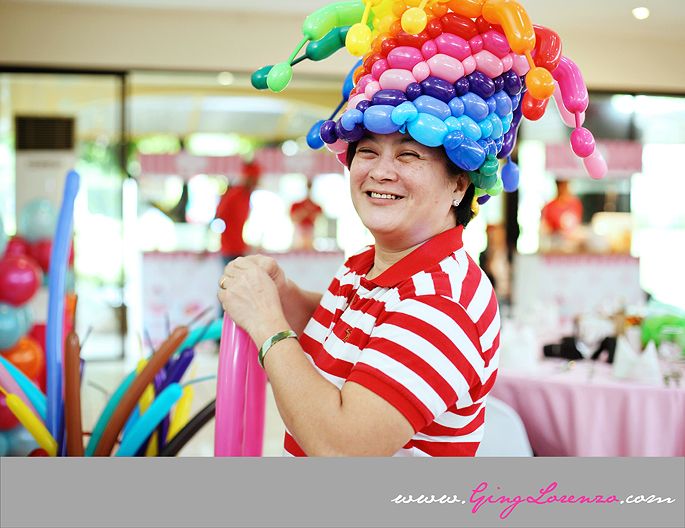 Cha Reyes the face painter.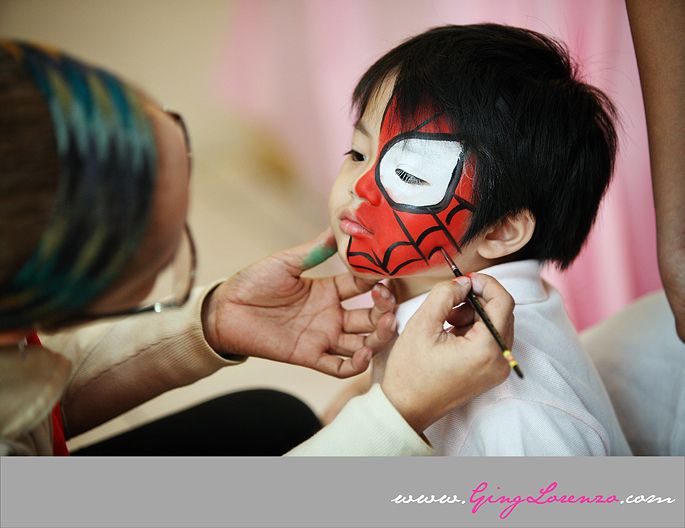 And of course Flooch was there as host and magician.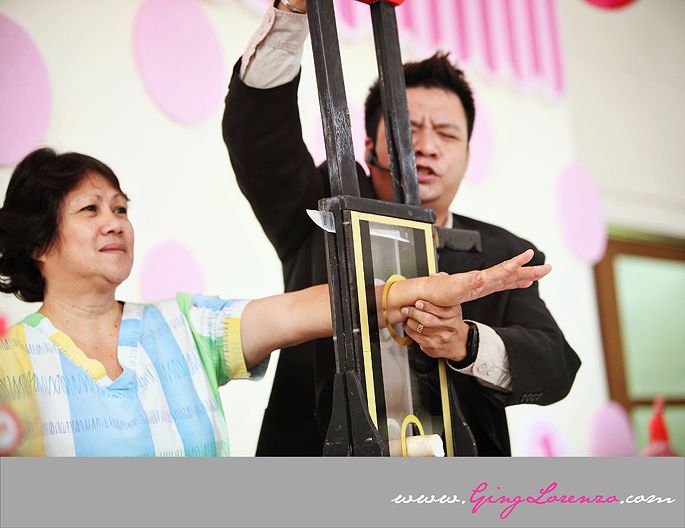 Kaelin wasn't in the mood for photos that day. It's a good thing that we still have her mini portrait session later this month so we'll still have a chance to get more solo shots of her.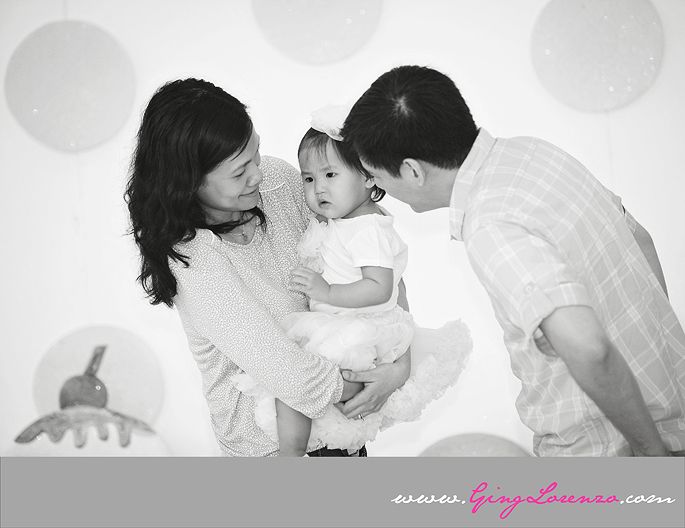 I loved Kaelin's outfit!
A couple of family shots while the party was already in full swing. We weren't able to take more outdoor shots because it was raining.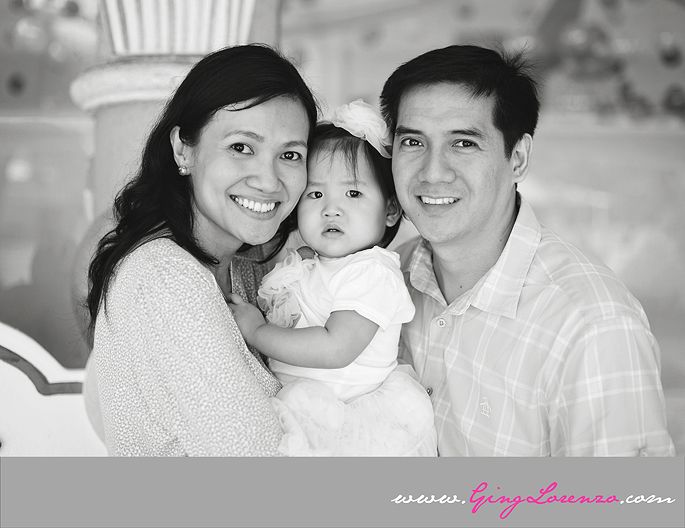 Kids enjoying the games.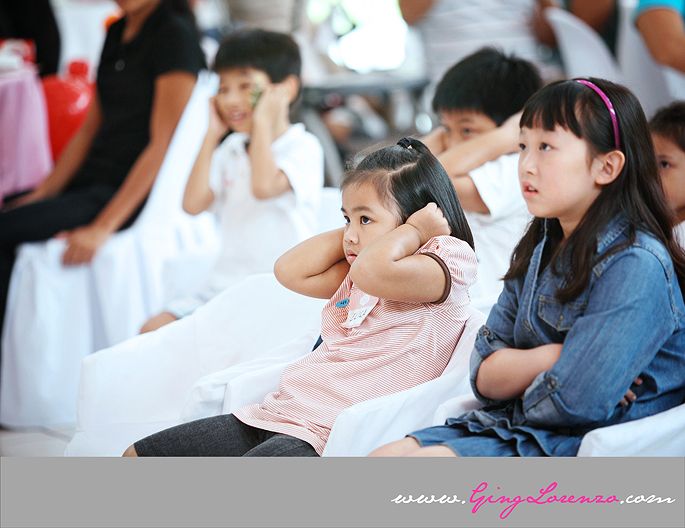 I took a lot of candid shots of Kaelin hoping i would catch her smiling. These were the closest ones I got.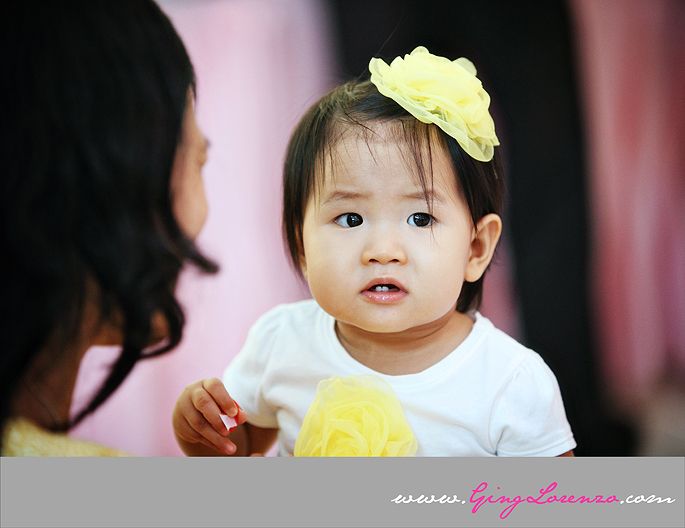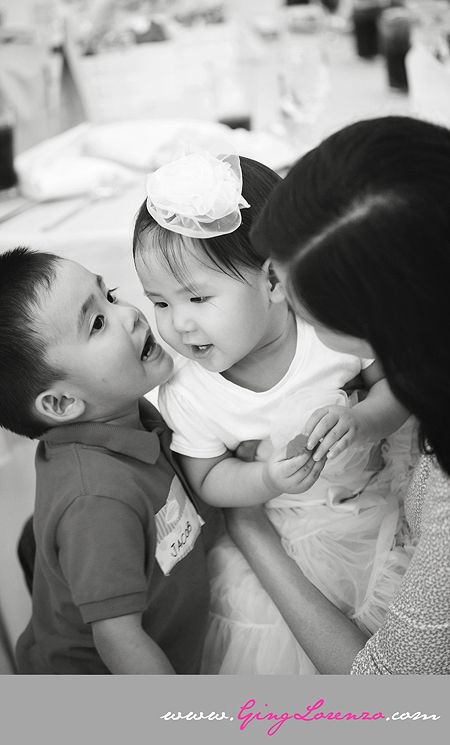 Finally, the candle-blowing...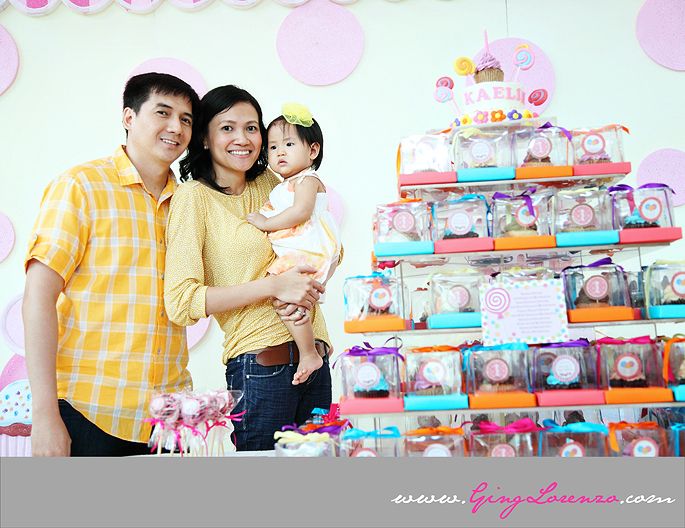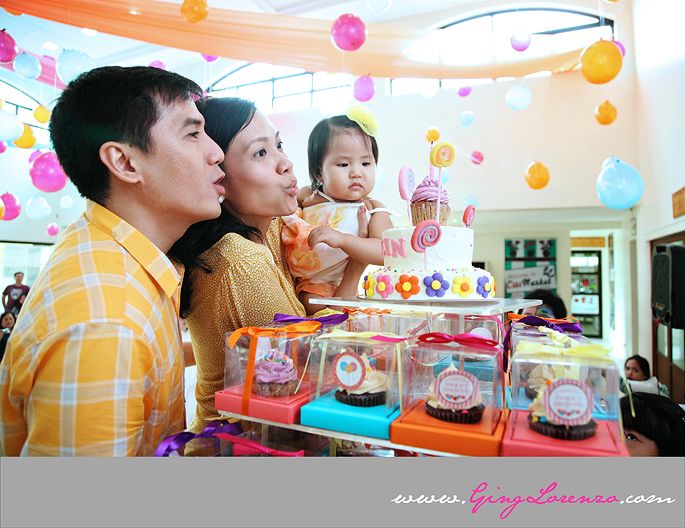 After the party, when Kaelin had changed into her other dress, I was finally able to take photos of her cute ice cream outfit. :)