November 12, 2011
PSE Auditorium
As I said before, Mommy Jeng likes to plan ahead. So, when we were packing up after shooting
Sobie's baptism
in February last year, she asked me if I would already be working again in November (I was planning to take a few months off after giving birth) so she could get me to photograph Sobie's 1st birthday party. I said I would love to do it! But I was silently hoping she wouldn't change her mind once she saw the photos of the baptism. (Hehehe.) Well, fortunately, she didn't!:) Sobie's baptism was the weekend of Pete's birthday, and I normally turn down bookings during important family events. However, I also usually make exceptions for super nice clients like Jeng.;)
For some reason, all roads in Metro Manila were jammed on the day of Sobie's party. Most of the guests and even some of the suppliers were late! It was such a fun party though with lots of cool side activities, foodcarts, and really lovely details! No traffic jam could stop all the guests from enjoying the afternoon.:)
Here are just some of my favorite shots from the party:
We started shooting at the Linden Suites where the family was checked in. I got there a couple of minutes late (traffic was
that
terrible!) but Jeng already had Sobie's outfits ready for me so I promptly took some shots of the beautiful dresses.
Sobie had a few pairs of footwear for the party, although Jeng told me she never likes to wear them.;)
Look how she's grown! And still as pretty as ever!
Awww...look at those gorgeous eyes!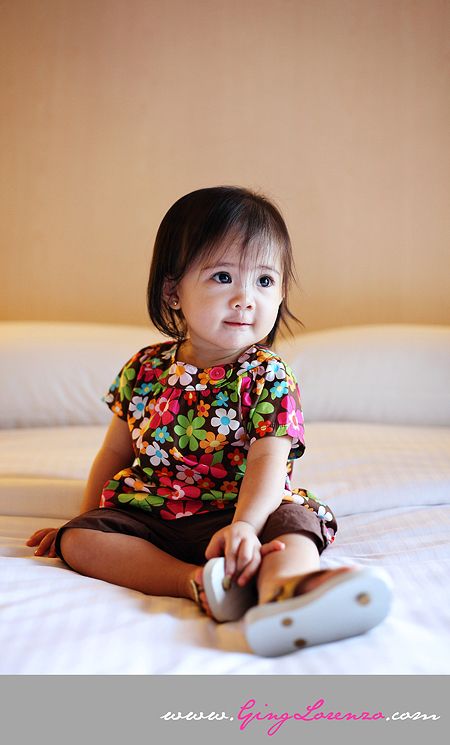 The birthday girl getting dressed up.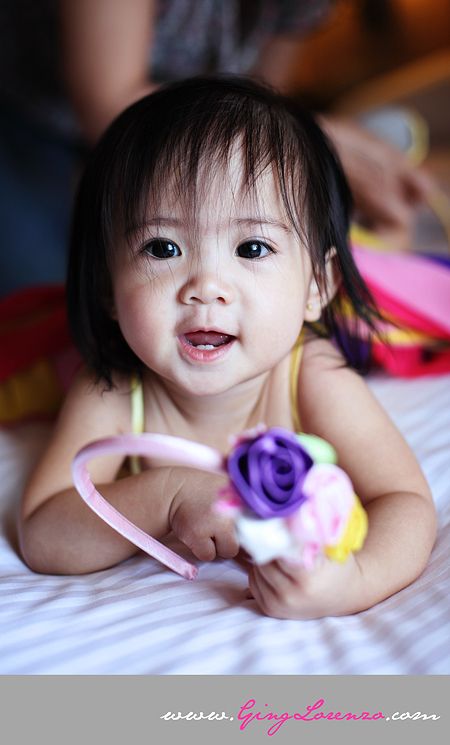 Then we were off to the party venue. It was still quite empty when we got there because most of the guests were still stuck in traffic. So, I proceeded to take photos of the beautiful set-up by
Kidstar Kastles
.
Colorful stage backdrop.
Balloons!!!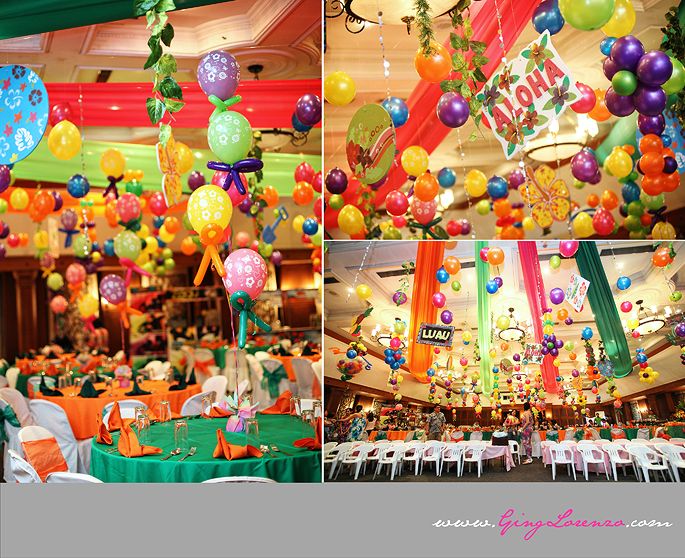 Sobie's beautiful cake.
A closer look.
More details...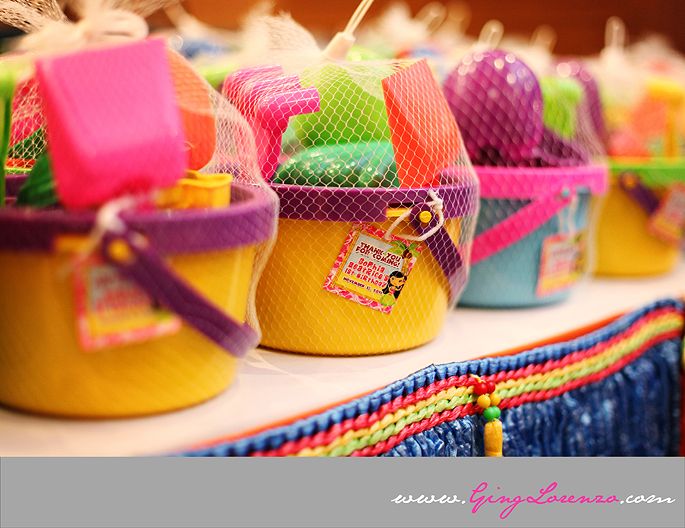 Daddy Boyito requested this shot up onstage.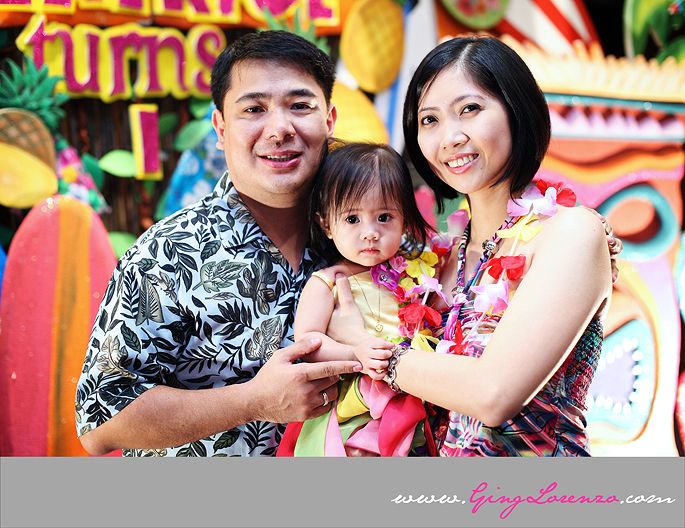 Then I asked them for this shot.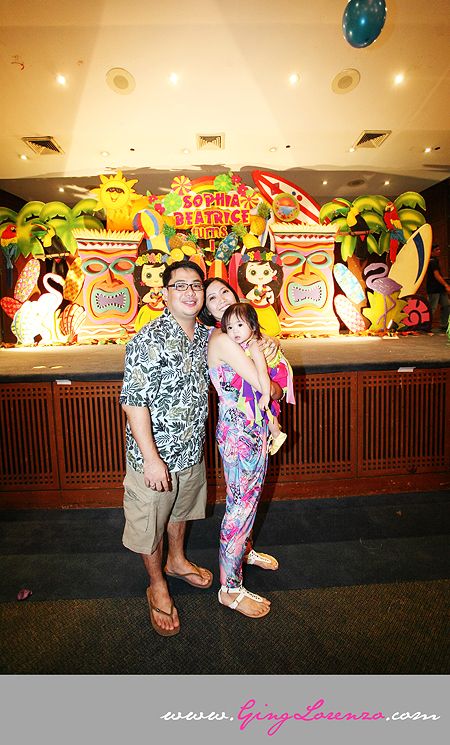 Every guest got a lei. Some of the kids even came in their luau costumes.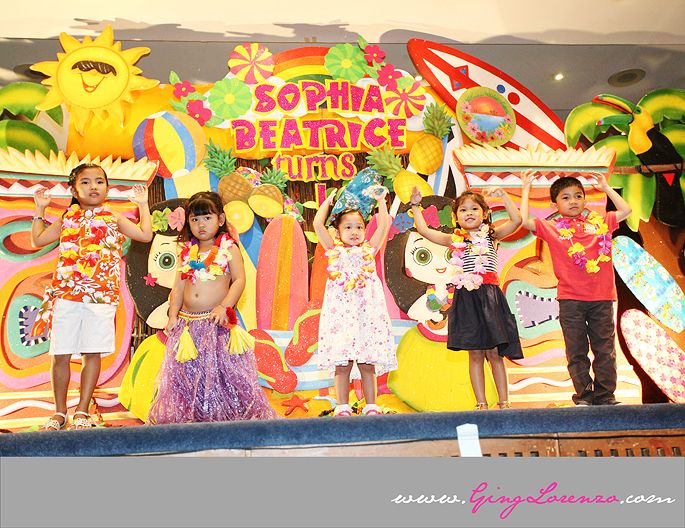 Sobie enjoying her dinner while watching the program.
I was using my 200mm to shoot candids of Sobie from afar. She caught me photographing her though and started smiling at my camera.:)
Flooch was awesome, as always.
Blowing the birthday candle!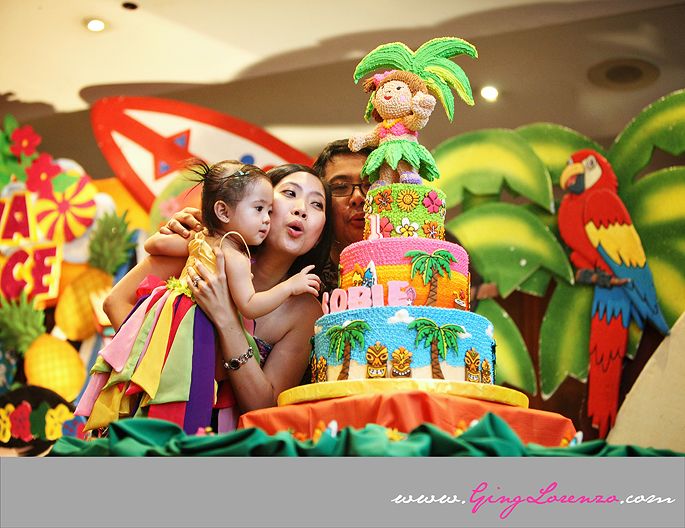 Décor - Kidstar Kastles
Caterer - Verleo
Birthday Outfit - Baby Fashionistas
Cake -
Les Sucreries
Host - Flooch
Candy Buffet - DIY
Side Entertainment (Bead Station, Hair Salon, Airbrush Face & Body painting) - Party League