February 5, 2011
Santuario de San Antonio
Makati Sports Club
I photographed Sobie's grand 1st birthday party a few months ago, but before I could post that, I have to write this entry about her baptism first.;)
Mommy Jeng first contacted me a few months before Sophia Beatrice (or Sobie, as she is lovingly called) was born. Yes, Jeng is one of those ladies who are very particular about details and like to plan ahead. Don't get me wrong though--she's not a control freak! Ok maybe she is when it comes to planning her parties, but she is probably the nicest one I have ever met! Sobie's baptism was an intimate and simple affair, but you could tell every detail was well thought out--from Sobie's Randy Ortiz baptismal gown down to the DIY baptismal candles. And I couldn't be certain if it was part of Jeng's plan, but even the hotel room that they chose was great for photos! Needless to say, my camera was in heaven!
Below are some of my favorite shots from the day...
We started shooting at the
Picasso Boutique Hotel
where we took photos of the details and did some family photos before heading for the church.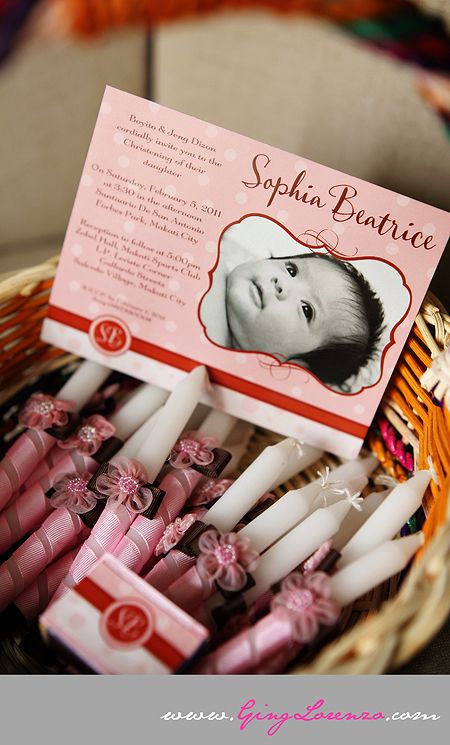 Pretty pretty candles!
Yep, this is how a Randy Ortiz baptismal gown looks like (left photo).;)
Little Sobie...(notice how even her bib was also color-coordinated with her party theme?)
What gorgeous eyes she has! Just like Mommy!:)
The beautiful mom and her little angel.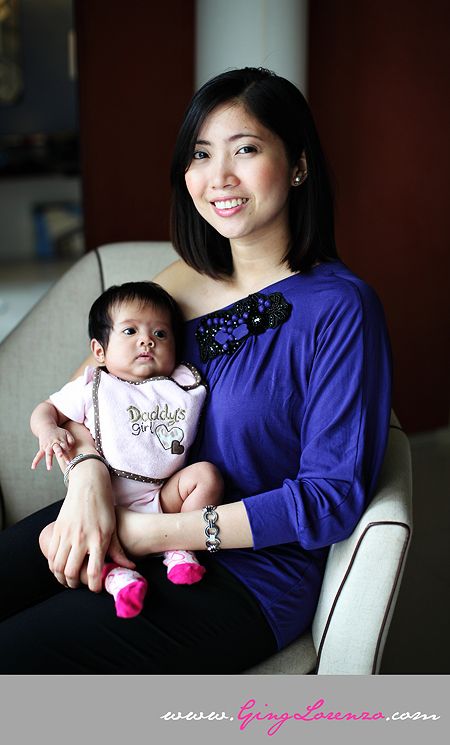 Not all window light are created equal--but this one gave me stunning family portraits!
Love love love!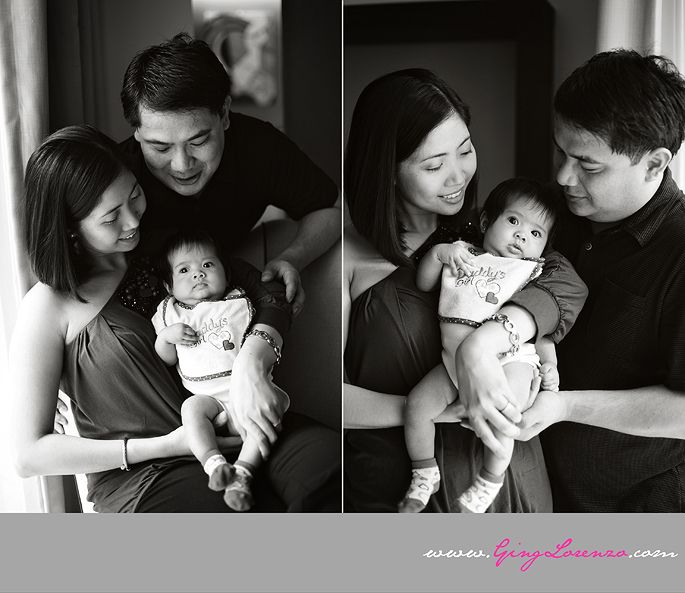 L-O-V-E!
A few shots of the baptismal ceremony...
I always tell my clients to relax and make sure they are always smiling no matter what they are doing. I didn't have to remind Jeng, she seemed so happy that day.;)
...And then we were off to the reception venue...
Pretty decor by the
Party Boosters
team led by my good friend Jacque Tan.
Elegant pink-and-brown themed details.
Daddy Boyito thanking his guests with Mommy Jeng standing behind him.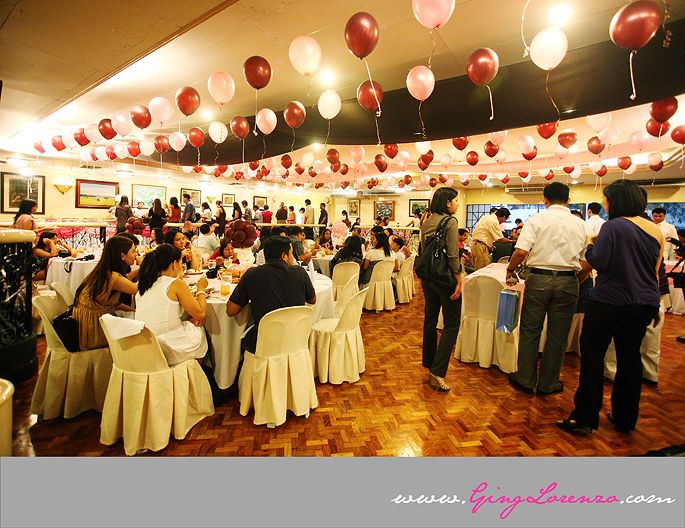 Baby Sobie looking a bit tired but still pretty in her cute outfit.;)
Décor -
Party Boosters
(c/o Jacqueline Tan)
Baptismal Gown - Randy Ortiz
Cakes/Cupcakes - Sweets Couture
Give-aways - Favors N Flavors (Chocolate Pram)
Candles- DIY
Special thanks to
Ces Kasilag
for second-shooting with me during this event.:D