December 3, 2011
Immaculate Conception Parish
Andrea North Tower Clubhouse
Party Theme: Safari
Ethan's party was one of the last events I photographed in 2011. I knew it was going to be extra special for me because the baptism was going to be held at the same church where I shot one of my very first baptism! And I also knew how creative and talented Mommy Aira is, being a cake designer and owner of
Big Tummy Cakes
, so I was excited to shoot all the cute details.
Here are some shots from the baptism and party.
Mommy and Ethan sharing a light moment just before the start of the baptismal ceremony.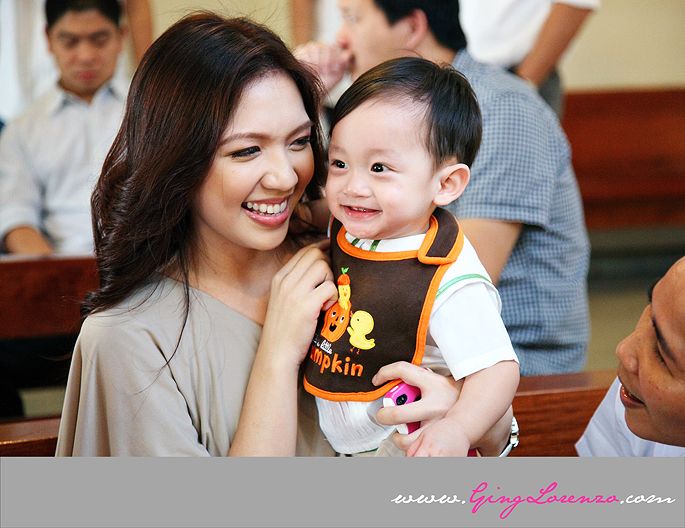 Some shots of the baptism.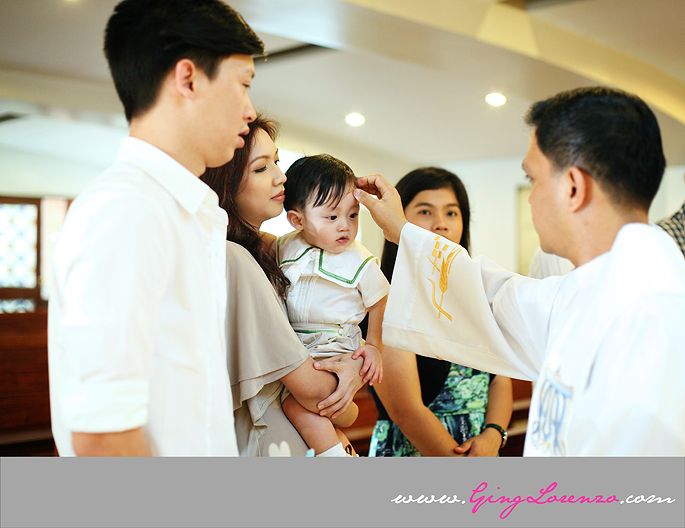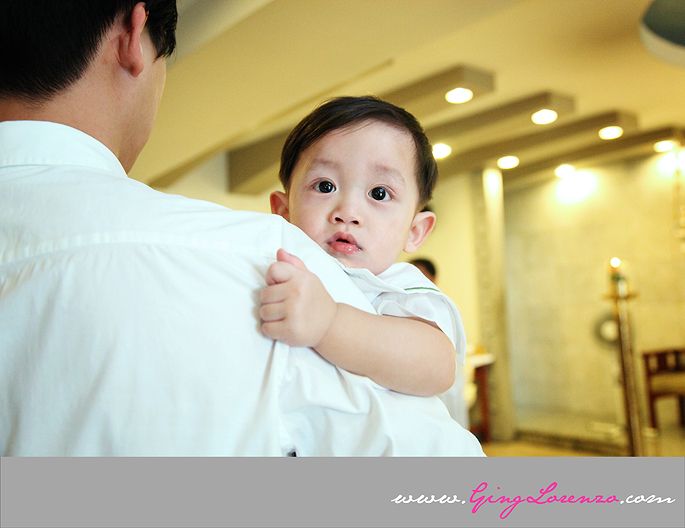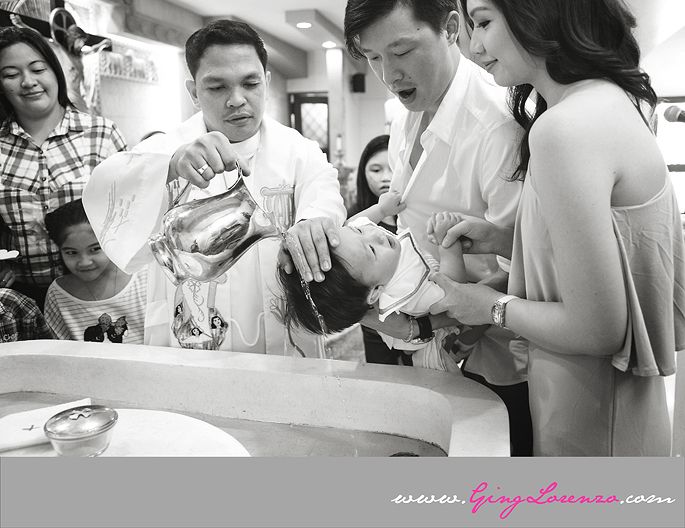 And here are some photos of the cute party details! Check out the cool invitation that looked like a passport.:)
Lovely photo display. I really love these white frames!
The centerpieces were different stuffed animals.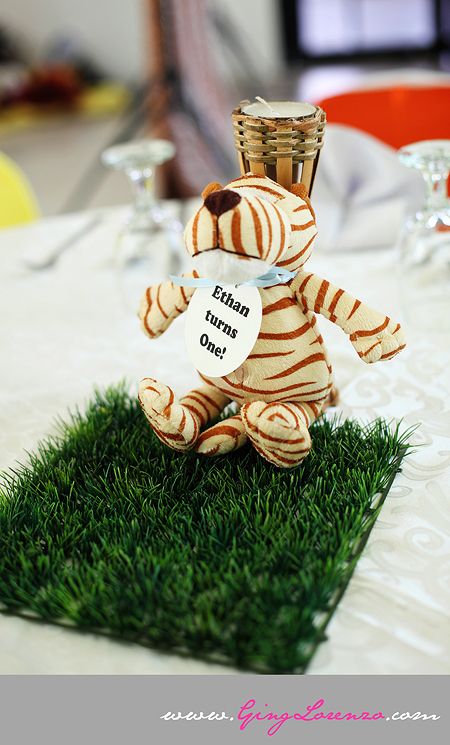 The cute birthday cake by Mommy Aira herself.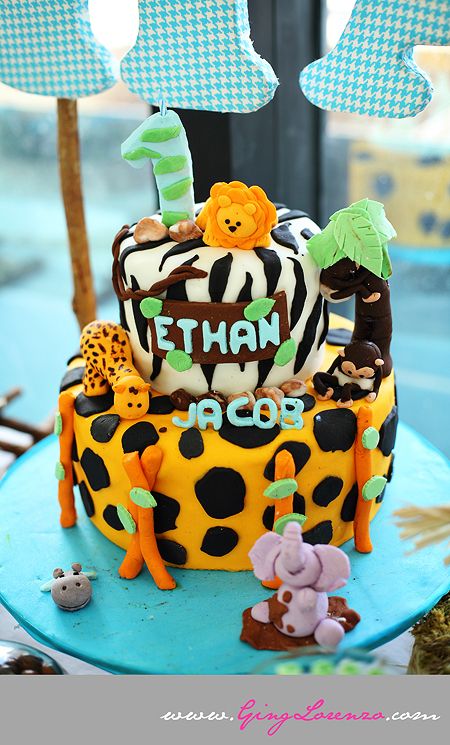 Dessert spread! Yummy!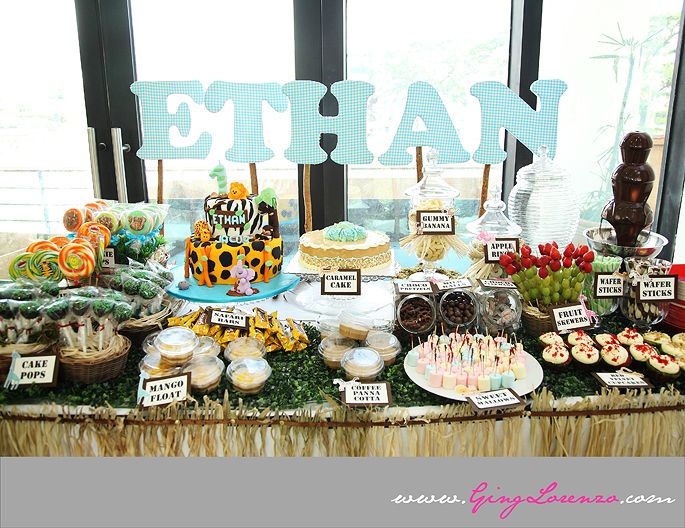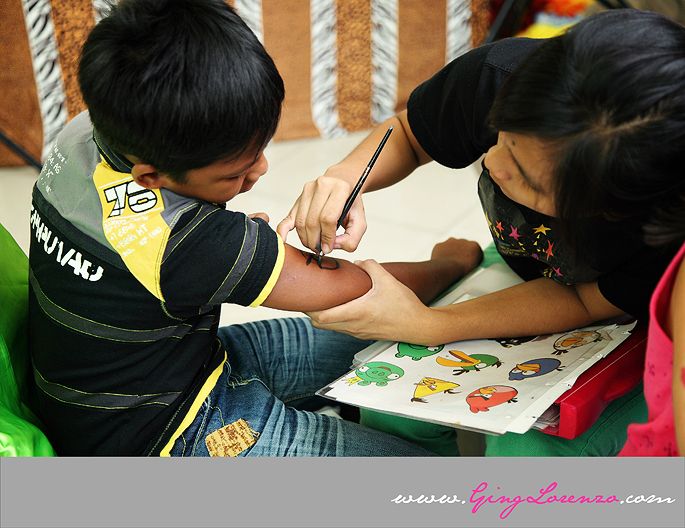 Symond was there to entertain everyone.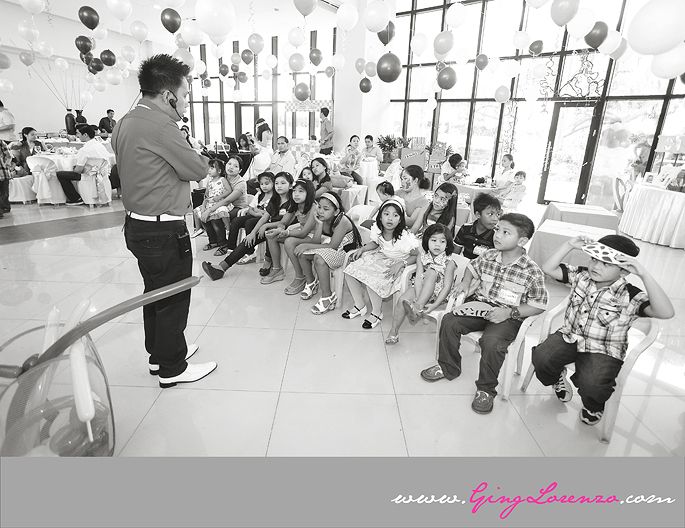 The birthday boy getting his balloon teddy from Symond.
While the program was already starting, I took the birthday family outside to take some photos. It was almost high noon and I was worried we wouldn't find a good spot. Fortunately, there was this wooden shed that was perfect for photos and even went great with the party theme!:)
I've photographed this Mommy Aira, Daddy Ernie, and Ethan before when we did
Ethan's mini portrait session
, so I knew it was not going to be difficult to take great photos of them.:)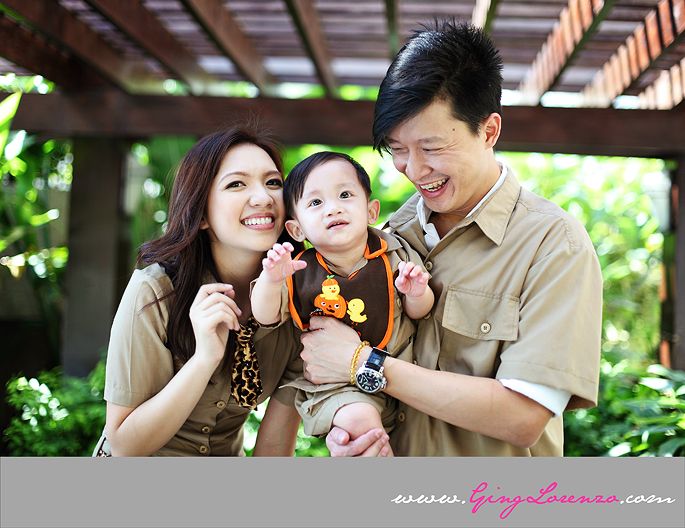 Such a beautiful family, huh?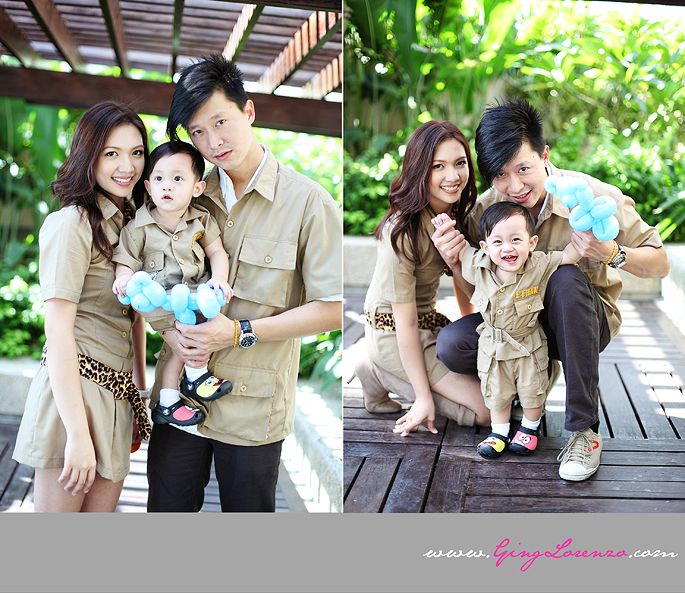 Some photos of the cute birthday boy.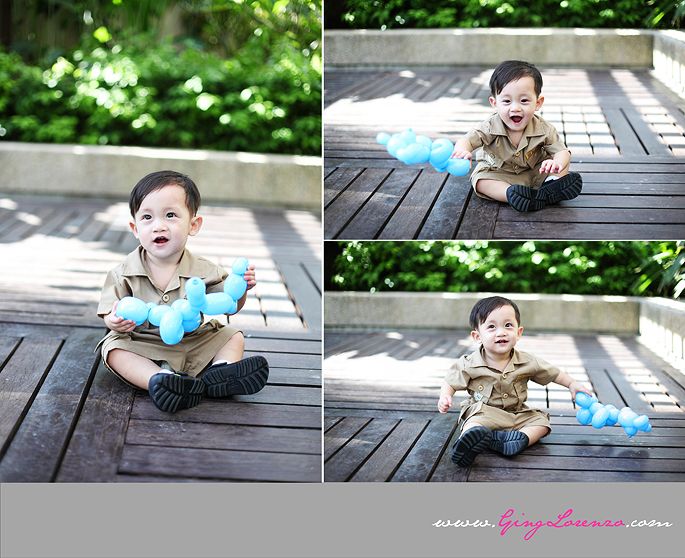 Then it was time to go back to the party.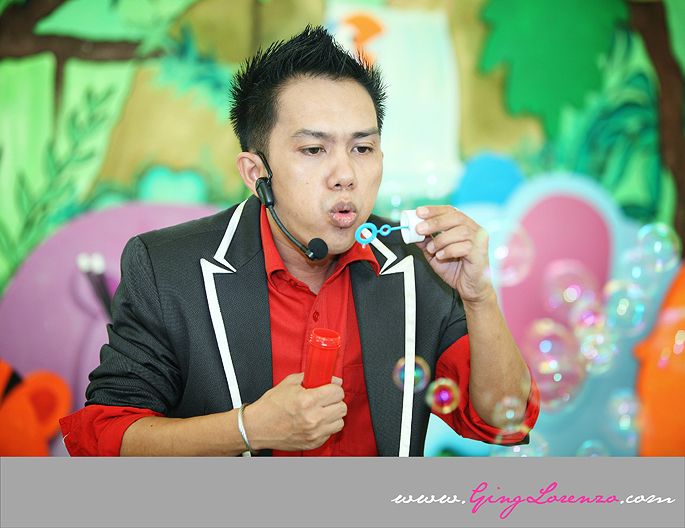 Prizes! Prizes! Prizes!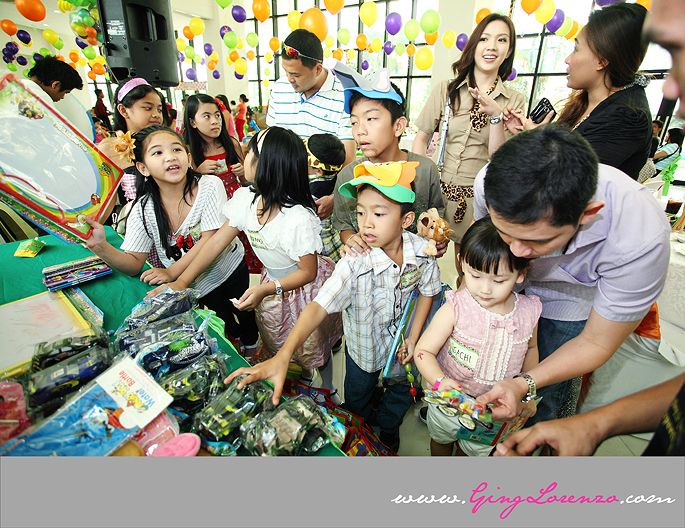 Candle blowing.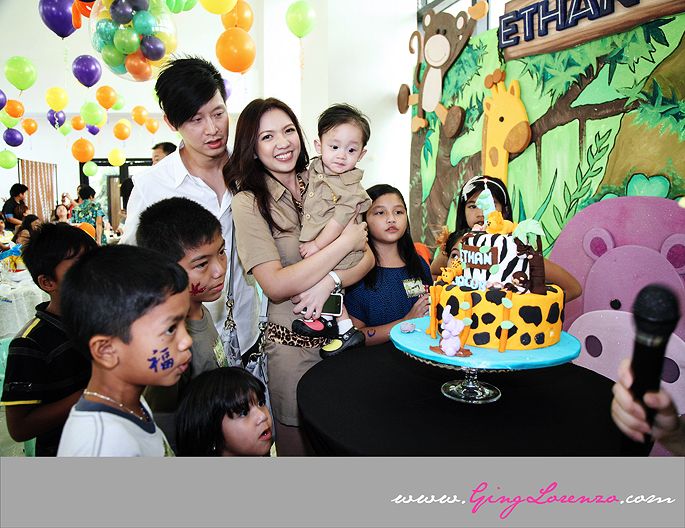 Pretty Mommy Aira blowing the candle for Ethan.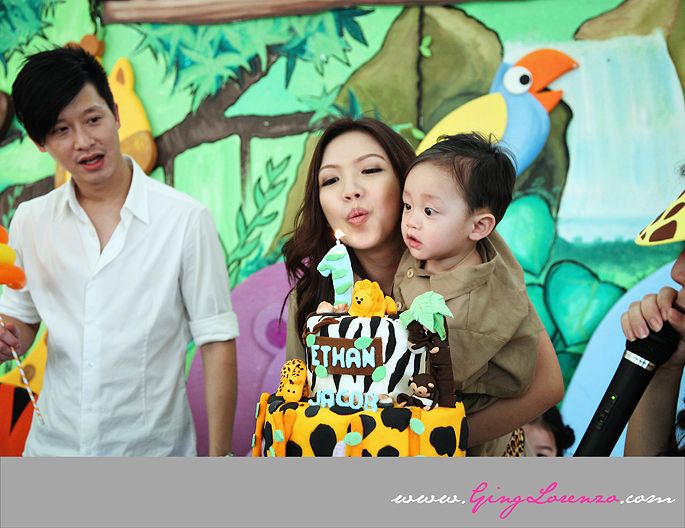 Caterer: Queensland Catering
Party decorator:
Mr. Balloonatix
and Dream Theme Events
Cake/cupcakes: by Mommy Aira (http://bigtummycakes.multiply.com)
Host/Magician: symond
Outfits: SC for Kidz
Candy/Dessert buffet: Dream Theme Events