First of all, I wanna greet all the mommies a belated Happy Mother's Day!:)
Our Mother's Day photo shoot was a success! The weather was great (whew!), the light was lovely, all the mommies were fun to work with...Of course, I owe a lot of Thank You's to a lot of people for making the day happen.
First, I wanna say thanks to the owner of Pan de Amerikana for letting us do the shoot at their lovely restaurant. We were able to get really good photos because the place had amazing light throughout the day. And since we were there the whole day, we were able to sample their food for breakfast, lunch, and even merienda. Their pandesal really IS good. I have a feeling we're gonna be spending a lot of time there from now on.;)
A big thank you goes to EJ and her equally lovely sister Mara. These guys really did a wonderful job on all the mommies. I wish I could take full credit for the photos, but really EJ and Mara just made it difficult for me to take bad shots! EJ and I agreed that it was a very exhausting but very fun project. In fact, we're already thinking of coming up with another one.;)
I also wanna thank Lyra for being so supportive of this project. She helped me scout for the venue, then she helped me advertise the project, and then she helped judge the contest, and then she dropped by the venue early just to see if we needed help. Oh, and she was also one of the first people to book a session--no two sessions! I don't know what I would have done without this lady...
How can I forget my favorite assistant and sister Pie? She always makes sure I have everything I need during a shoot and last Sunday was no different. She held the softbox and reflector for me, she took care of the receipts, and she even handed me a handkerchief when I was sweating too much.:D
Of course, I also want to say thanks to my ever supportive husband Pete who drove us to the venue even when he was nursing a fever. He had to leave for a bit to go to the doctor but he went right back and stayed there until the end of the shoot.
And finally, to all the mommies who signed up, thank you so much for being such great models. EJ and I really enjoyed working with each one of you. We hope we made your day even more special. Thank you!:)
And now for the photos...Here are a few behind-the-scenes photos that either I or Pete took during the course of the shoot.
Some details around the restaurant.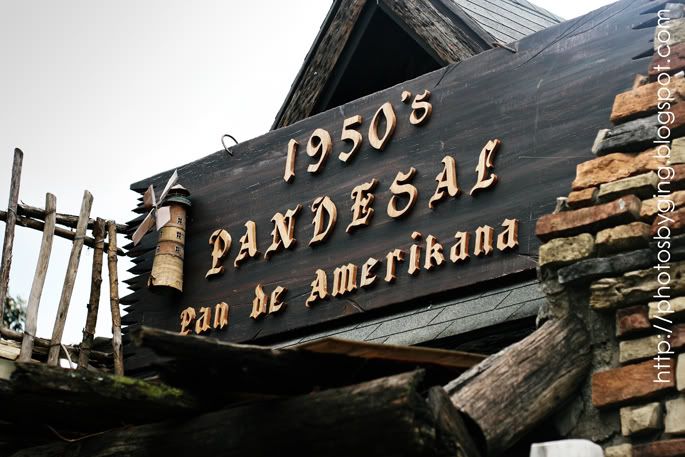 I caught a glimpse of a batch of their famous ensaymada.
I always like to do test shots with my favorite model (second to Pete) before a shoot.
A photo of EJ, Mara, and me with Teza who was our first model for the day.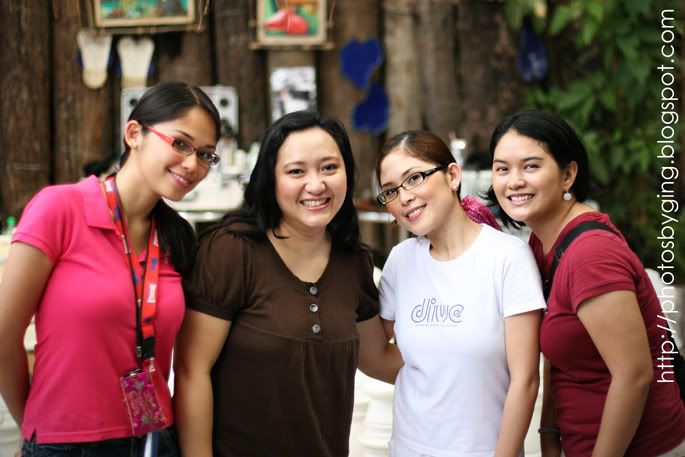 Yes, I did get my own makeover.:)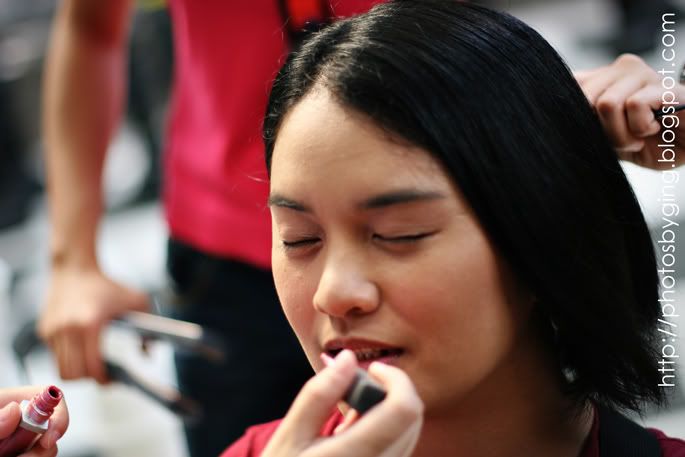 EJ and Mara at work...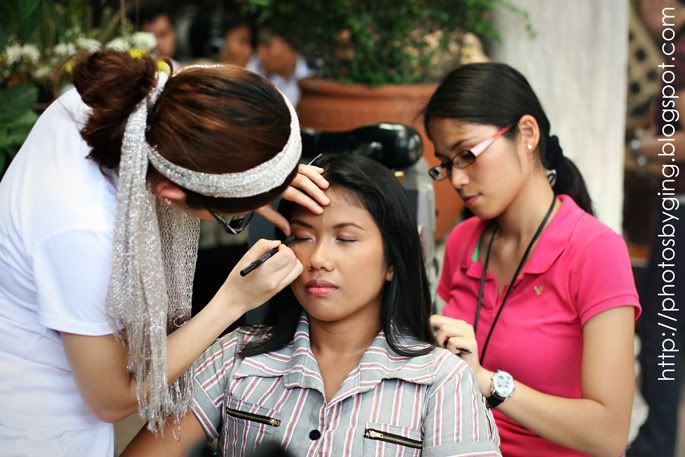 And here are a few shots that Pie took of me in action (she has her own Canon 40D now).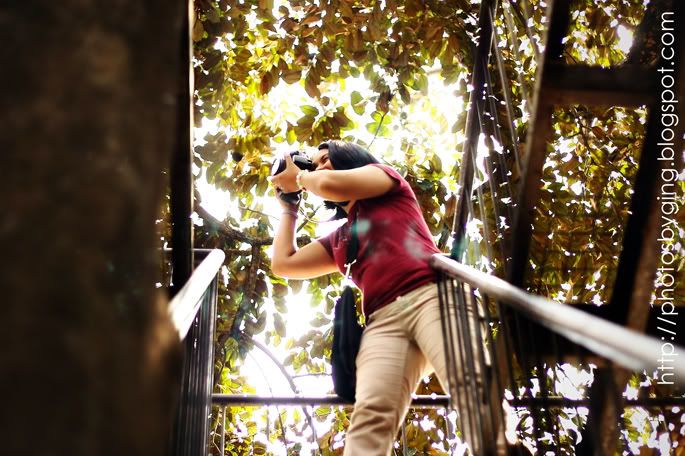 Taking a short break with Pete.:)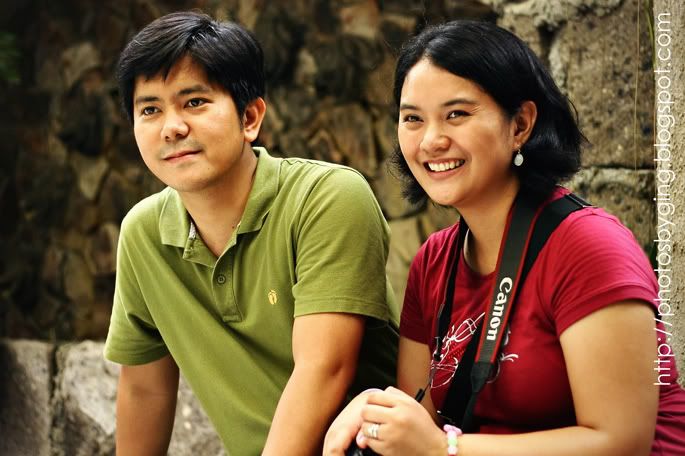 Ok, here's a little surprise. I haven't had the chance to really look at all the photos that I took but since I'm in a good mood today, here's a bit of a sneak peek. Enjoy!