I know someone has been patiently waiting to see these so here they are.;)
Aside from being great travel companions and tour guides during our trip to Ilocos last month, Ces, Jon and little Franco were also great models.
Here are a few of my favorite shots taken during our two-day trip.:)
These first two were taken at the Syquia Mansion, which was one of our first stops in Vigan.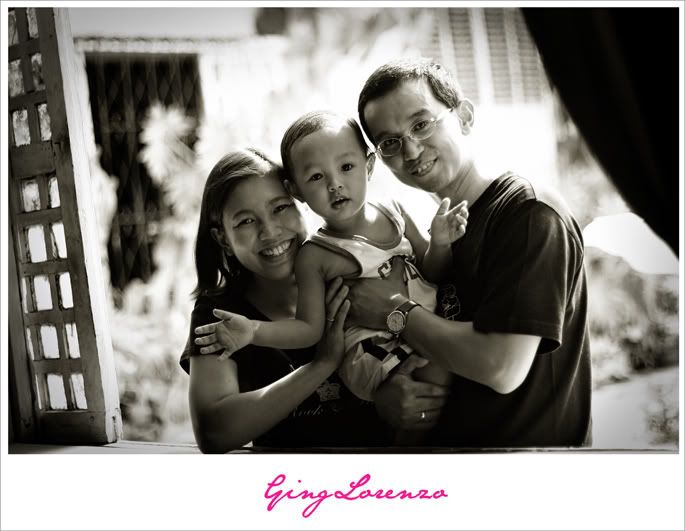 I saw this lovely green door along Calle Crisologo and I knew we had to use it. I love this fun series.
At the Bagui Windmills.
Finally, at the Fort Ilocandia just moments before we left. They are wearing matching shirts bearing Jon's company's logo. They had been wanting to take these portraits since day one of our trip.:)
This was my favorite shot of Franco.:)
Yes, Franco is tall for a 2-year-old!