I photographed the beautiful baptismal celebration for Sofia yesterday. However, since I won't be able to blog about it for at least a couple more weeks, let me share with you the pre-event pictorial we did a few weeks ago instead.
Early morning on the day of the pictorial, Yang (Sofia's mom) texted me asking how the weather was in Q.C. They wanted an outdoor shoot, so it was very important that we had good weather. Unfortunately, it had been raining the previous night so we were worried that we would get rained out. Nevertheless, we still decided to push through with the shoot. Luckily, even though it wasn't exactly a bright day, the rain didn't fall while we were shooting...and we still got really great shots!
We did the photo shoot at the UP Campus. I've done dozens of pictorials there, but with the bad weather, I was forced to seek out alternative spots. I found this lovely red door hidden on one of the buildings. And it had great natural light.:) Here are Sofia with Mommy Yang and Daddy Kiko. (Yes, even during kiddie portrait sessions, I still include the parents in a few of the shots.)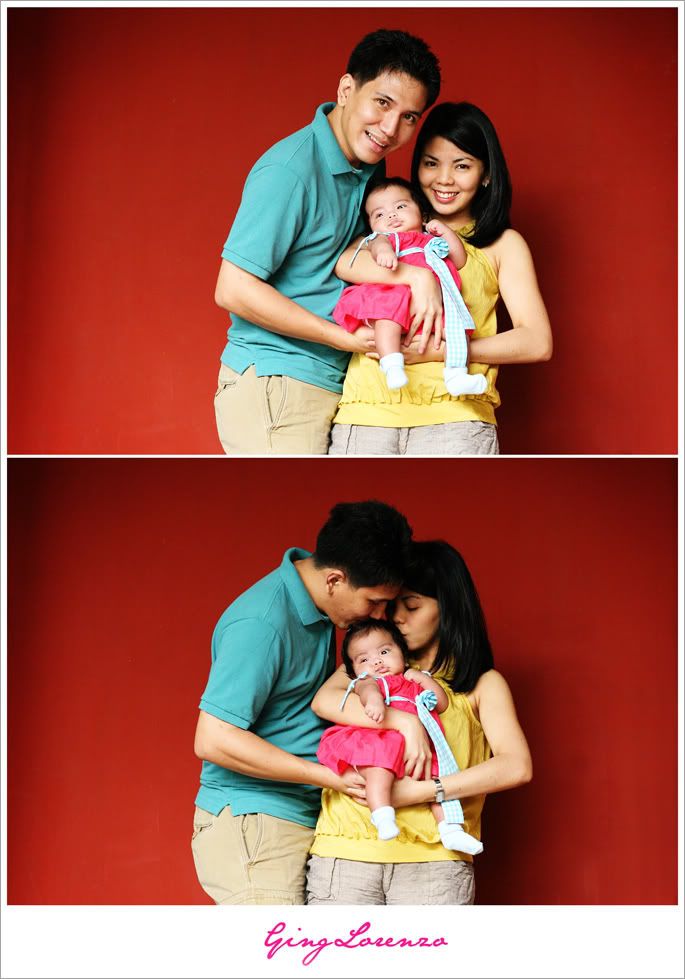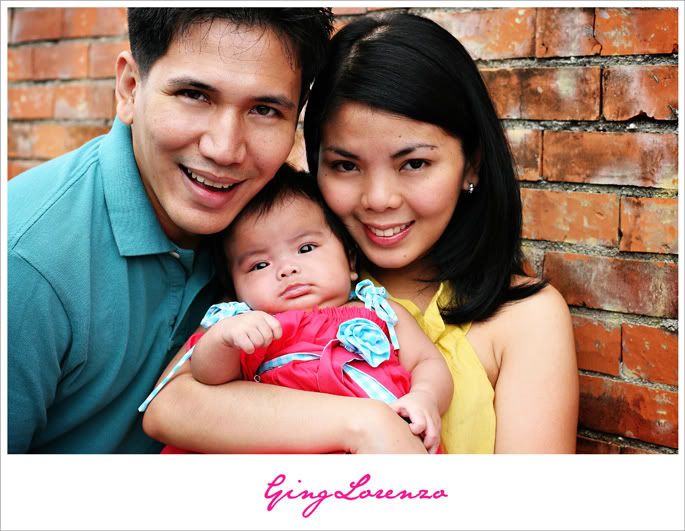 We then moved to one of the benches around the Sunken Garden so Sofia could get her solo shots.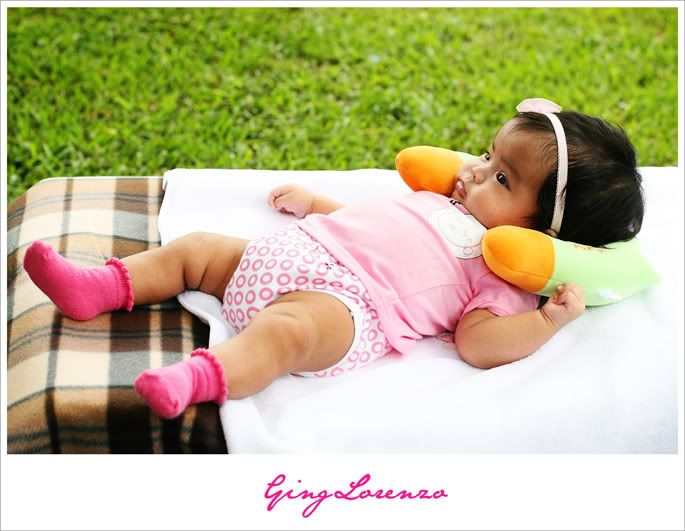 Isn't she pretty?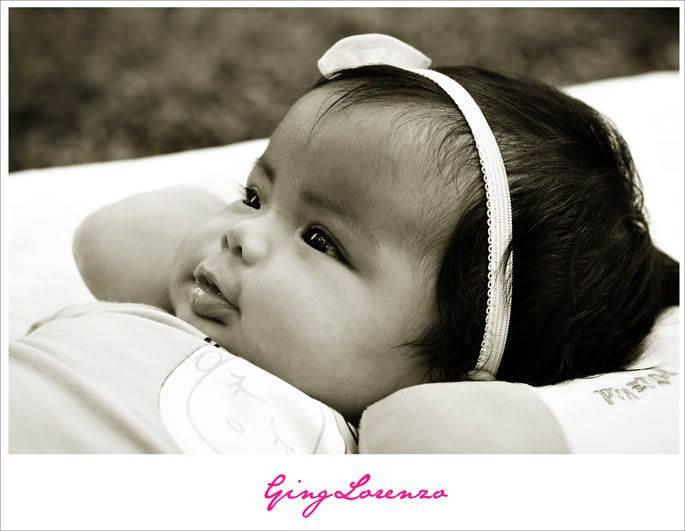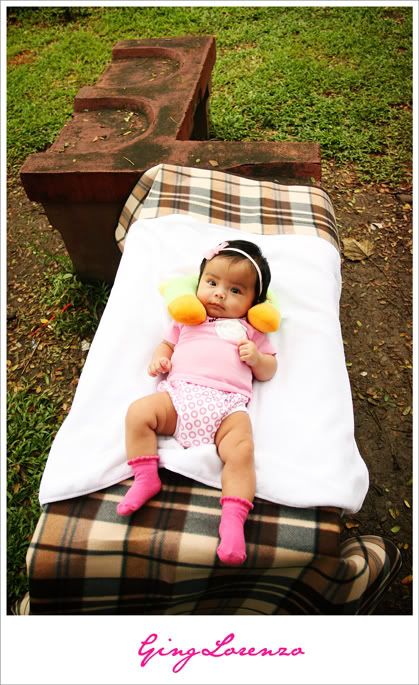 One of my favorites.:D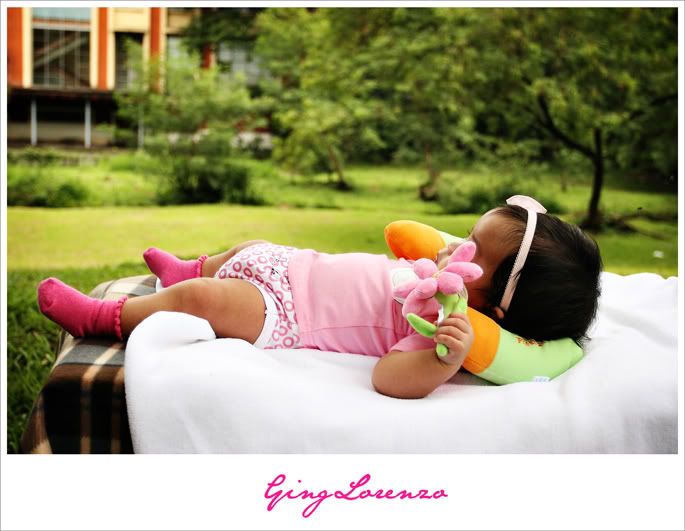 A bit of texture.
Another one of my favorites for the day.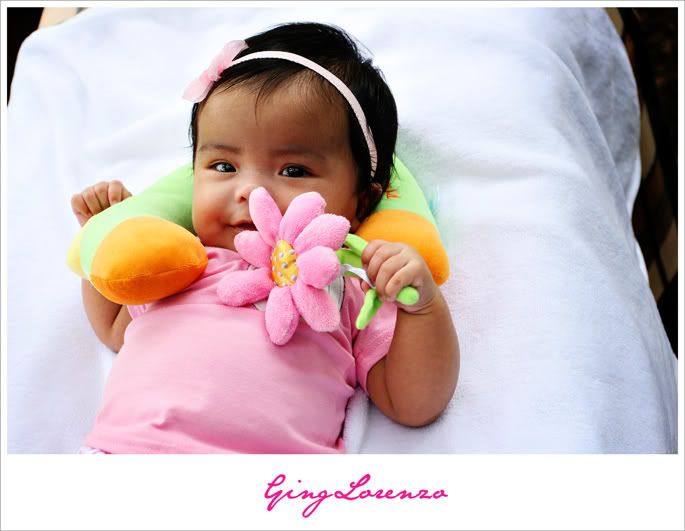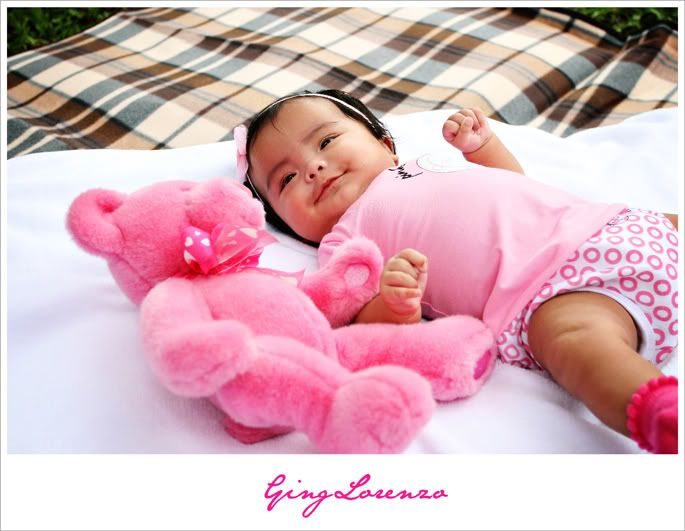 My real favorite.