They're all based in different parts of the world now. But the Aganan ladies come home and gather as a family every couple of years, so this year, they made sure they got nice family portraits. It was a great honor for me to be chosen to document their reunion. In the short time that I spent with them, I was able to observe the dynamics among the sisters which spoke a lot about the kind of relationship they have with each. They care so much about one another and each one's family. And yes, there were certain points when we were all pressed for time and the ladies were getting a bit stressed out with each other. (I have three sisters of my own, and I can totally relate. Hehehe.) But in the end, I felt how happy they all were to be together. And I hope the photos that I took could somehow show that.
On the day of the shoot, we drove all the way down to Nasugbu, but we got kicked out of our original location! And since we had already spent the time travelling there, I got worried that we would lose the light before we could find a suitable spot. And so, we literally parked by the roadside in the middle of nowhere and just started shooting. Every one was so cool about it though and we got amazing photos!
Out of the five sisters, three are married, so I took photos of their families first.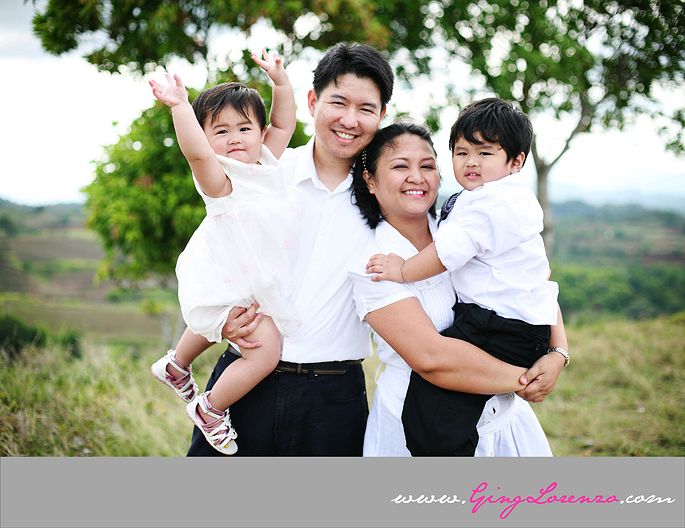 Daddy had to go back home earlier so he wasn't able to join this little family's photos.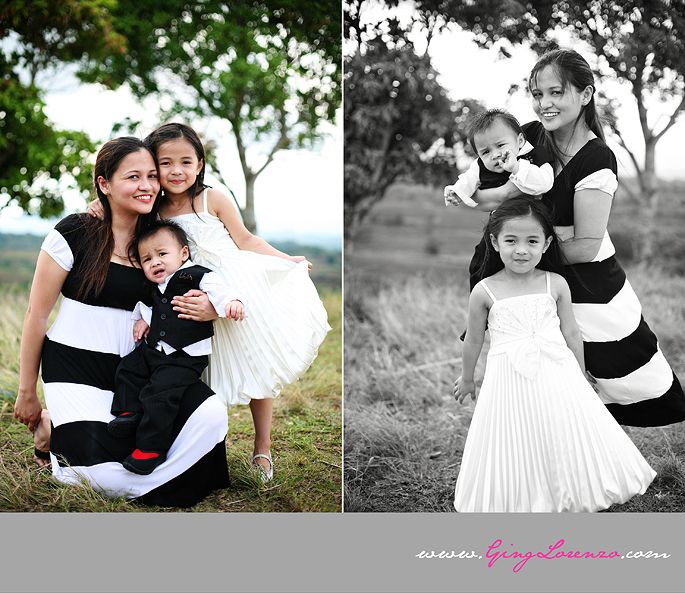 And then I just had to photograph the lovely sisters with their mom, of course. I LOVE the following photos of the girls!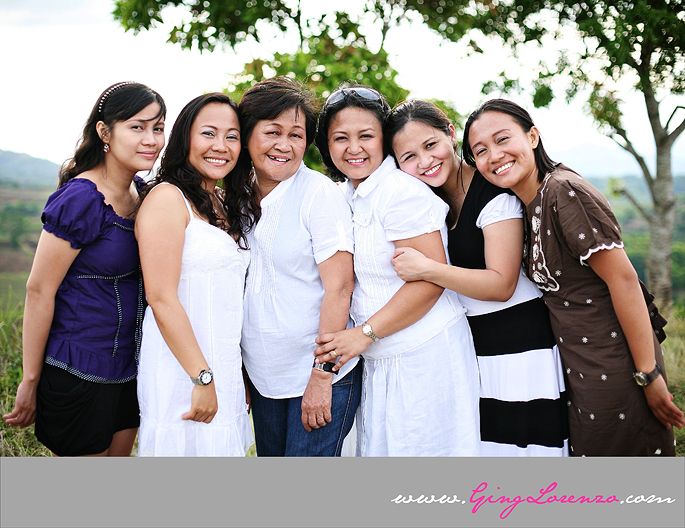 But this one had to be my favorite shot from the session. It just makes me smile everytime I look at it. Nothing beats real laughter.:)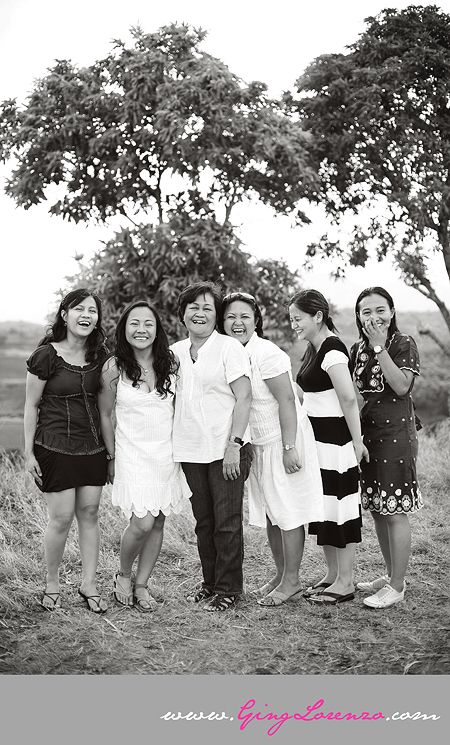 A couple more shots of the ladies.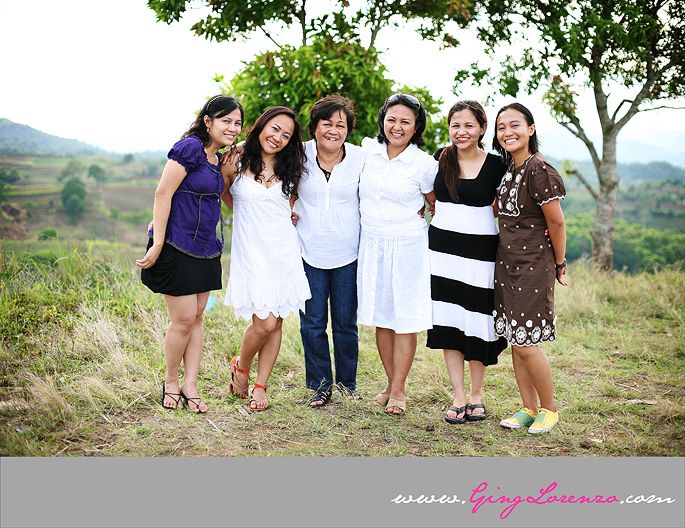 It was windy and the kids weren't in the mood for photos. But I do like the feel of this one.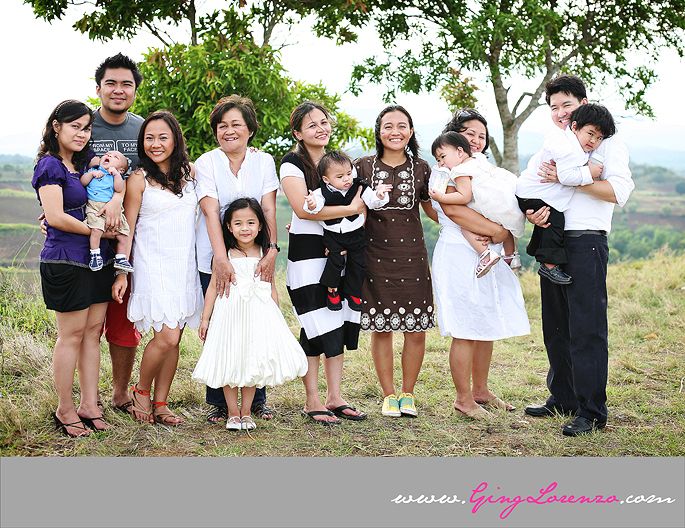 Of course, I then had to take individual shots of the ladies. Starting off with their Mama.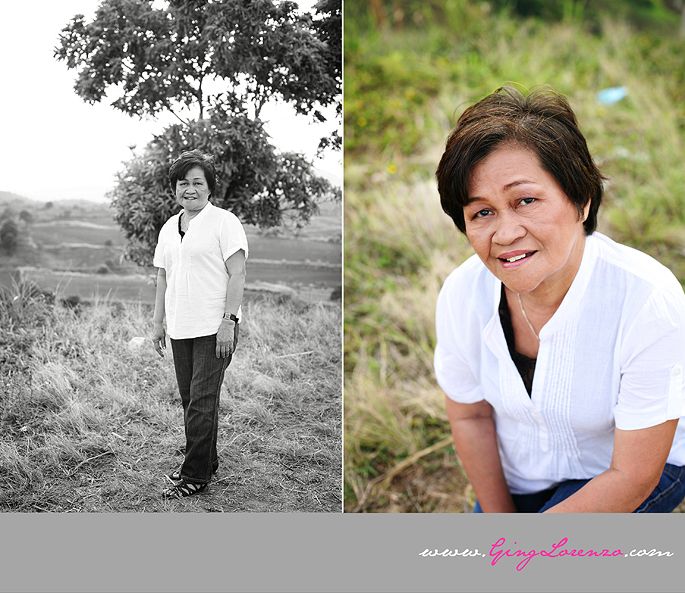 This is Armi. She's the eldest sister and she was the one who really coordinated with me to make this photoshoot happen. The sisters started emailing me as early as August 2009. And the photoshoot was in May 2010!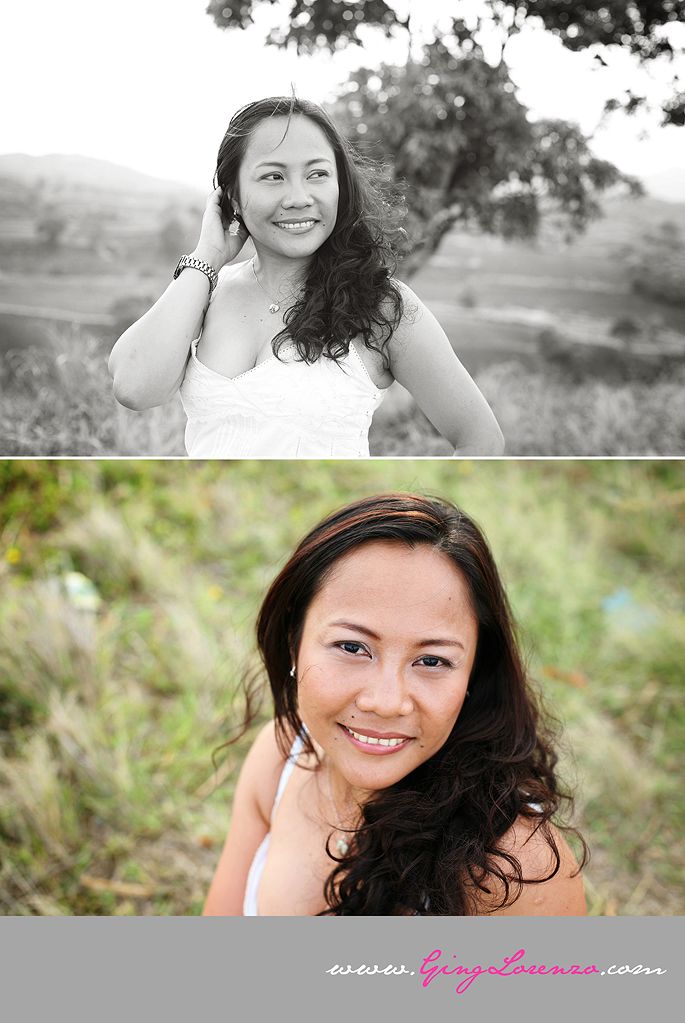 This is Myla. I found out she actually went to high school with one of my college best friends Chen. Small world!:)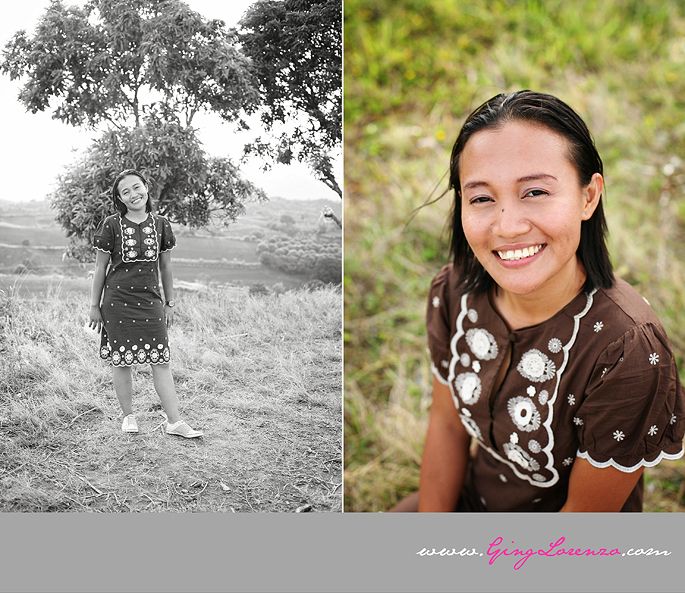 Joan.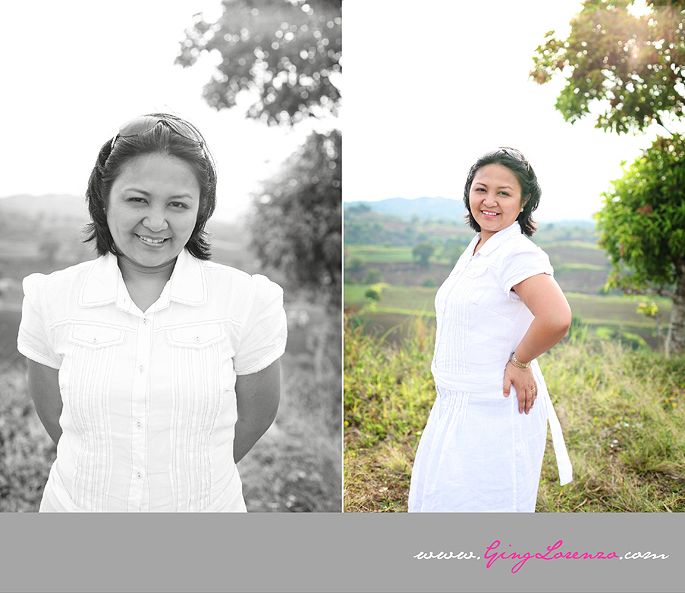 Yogi.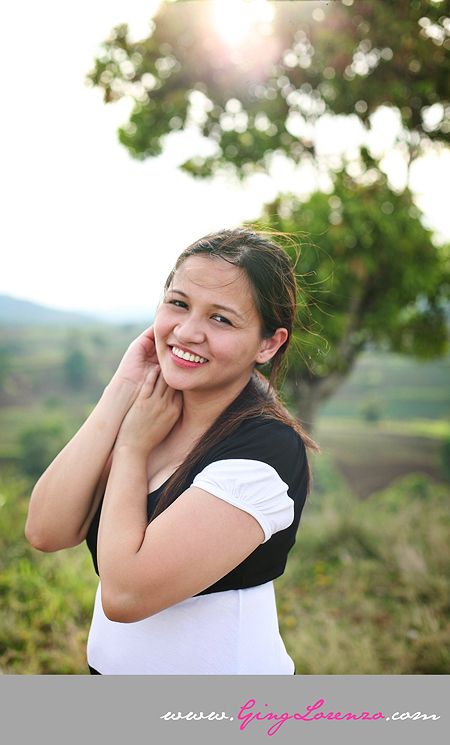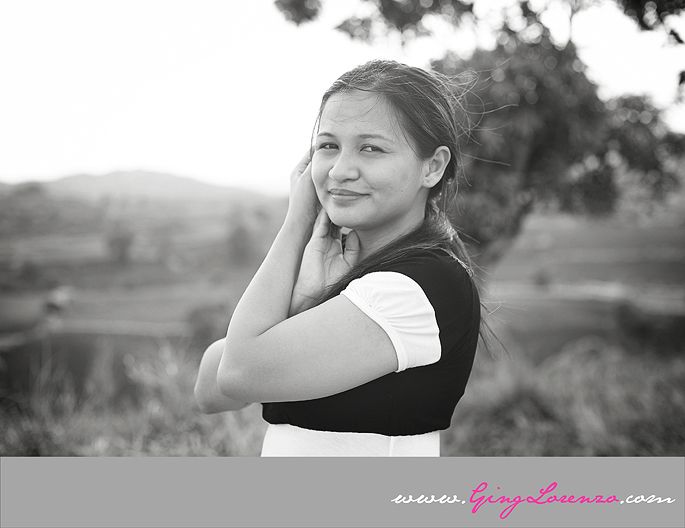 Mhay.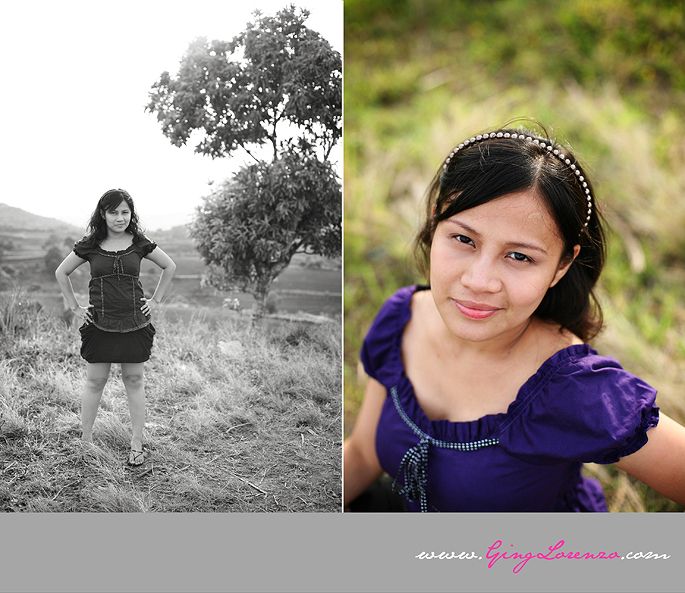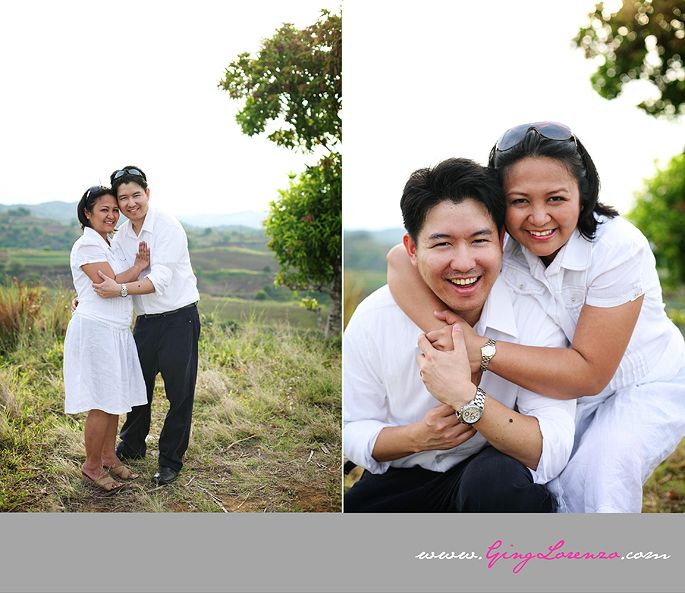 After a quick outift change and a drive up to Tagaytay, we were still able to take a few shots just when the sun was about to set.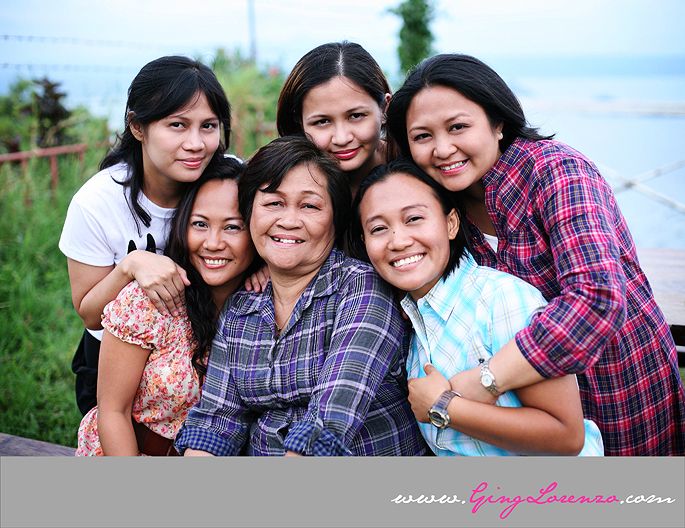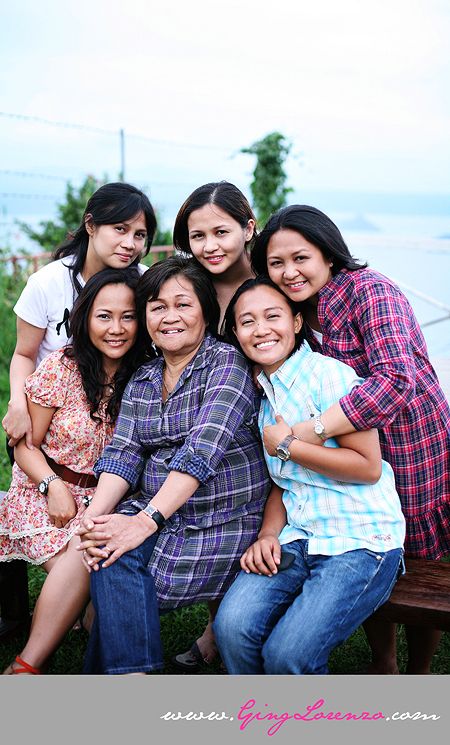 A couple of shots of the kids...just the ones who were still willing to pose for me though.:)