June 12, 2010
Valle Verde 6 Clubhouse
Mommy Tiffany was one of those clients who really coordinated with me through email even before she actually booked me. She asked for my input on the venue (even on the stage set-up), and about the general flow of the day. In the end, we were able to get the photos that we needed at their house and were able to get to the venue with a lot of time to spare.
Tiffany warned me beforehand that Karl wasn't really very comfortable in front of strangers and that I probably wouldn't get any smile out of him. She was right, Karl never smiled at the camera. He's such a sweet little boy though. He just stood there and stared straight at my lens. And he still looked very handsome even without smiling.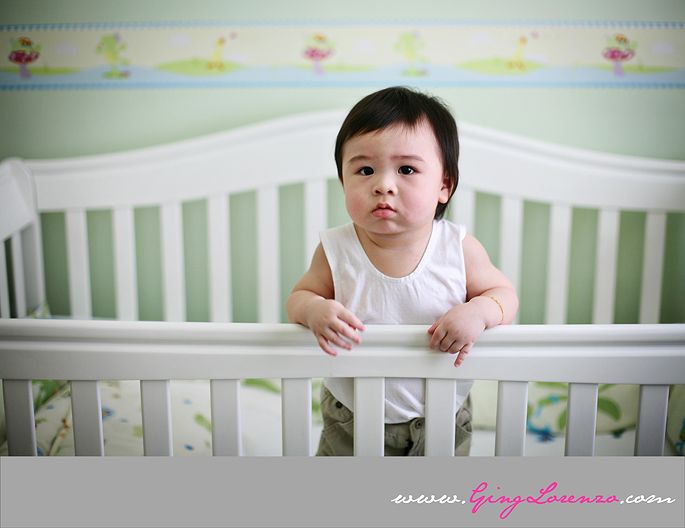 I loved shooting at Karl's room.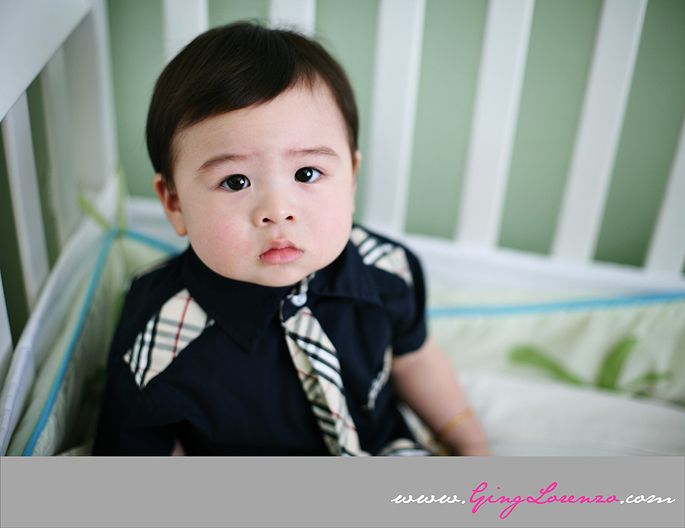 Such a beautiful family!
We took a few more shots in the living room before leaving for the venue.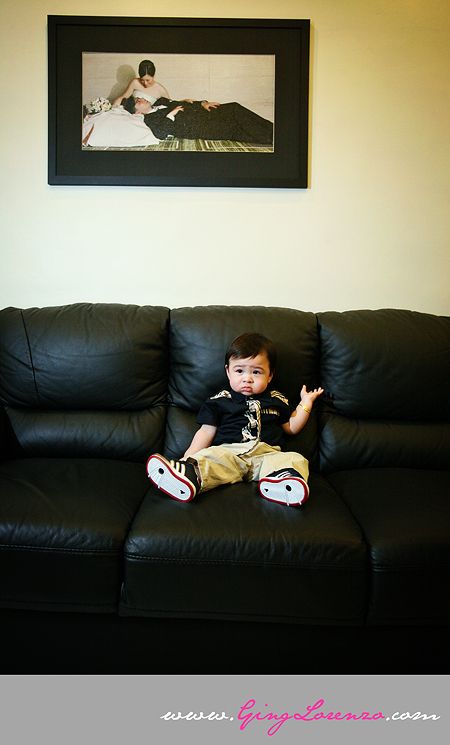 I love this photo of Tiffany and Karl.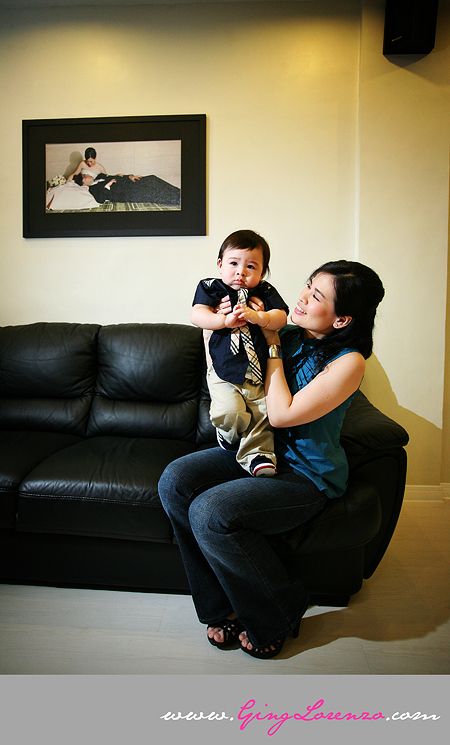 And then we were off to the venue. Honestly, this venue isn't exactly one of my favorites. It's very dark and it has dark brown ceiling. Luckily, Tiffany was aware of this, and she asked me if I'm ok to shoot there. I usually set up a small off-cam flash for venues that are a bit dark, but to really bring up the ambient lighting, having a good videographer would be your best bet because they would be setting up good lights that could illuminate the whole venue. When Tiffany told me she got
Thor Productions
, I knew it was going to be a whole lot easier for me to shoot the party.
Karl's party had a Mario Bros. theme. LOVED the details! And, as always,
Kidstar Kastles
(lead by Imma Ongteco) did a superb job in dressing up the place for the grand celebration.
A close-up shot of the cake.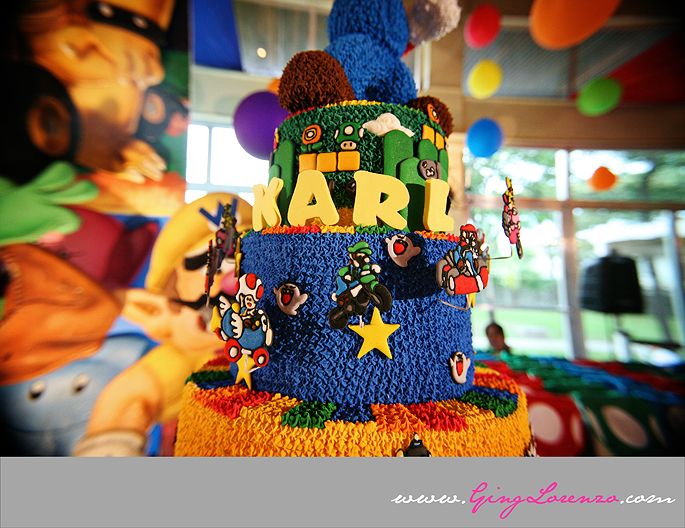 A wide shot of the venue before most of the guests arrived.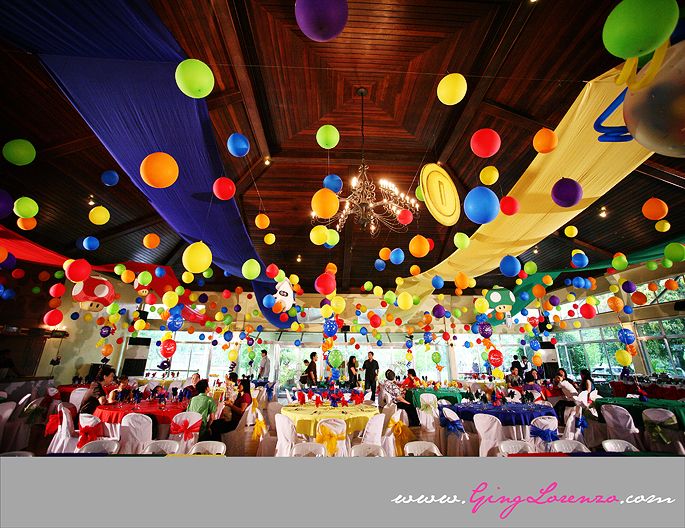 Cute lootbags!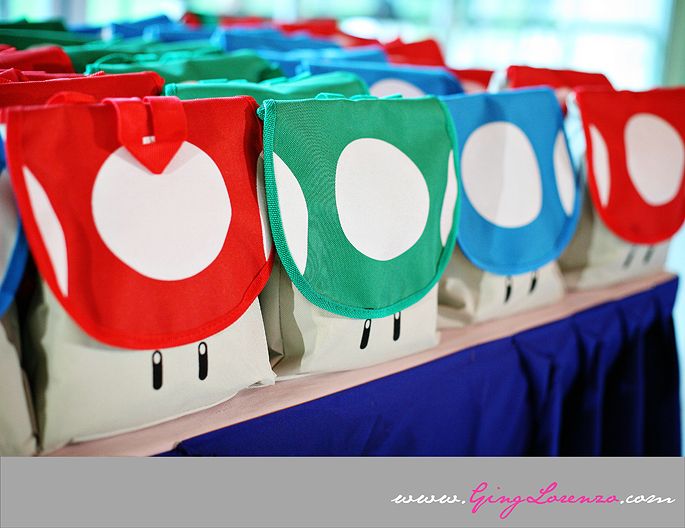 The invitations.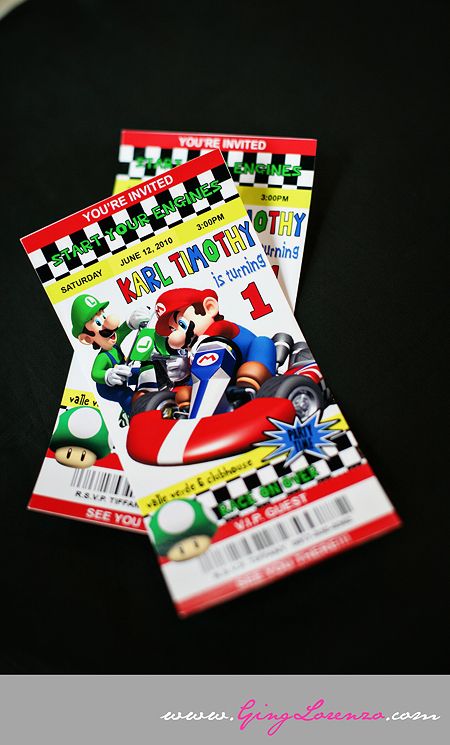 Tiffany specifically wanted shots of Karl's shoes.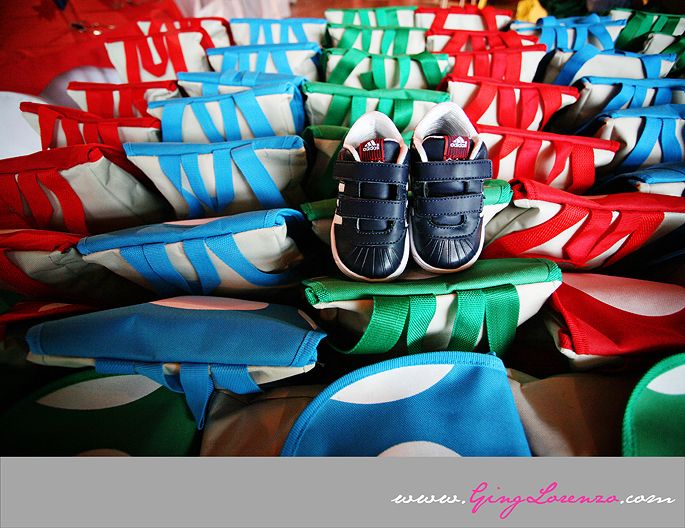 Some daddies and titos during one of the games with host Alex Lagula.
The kids enjoying the program.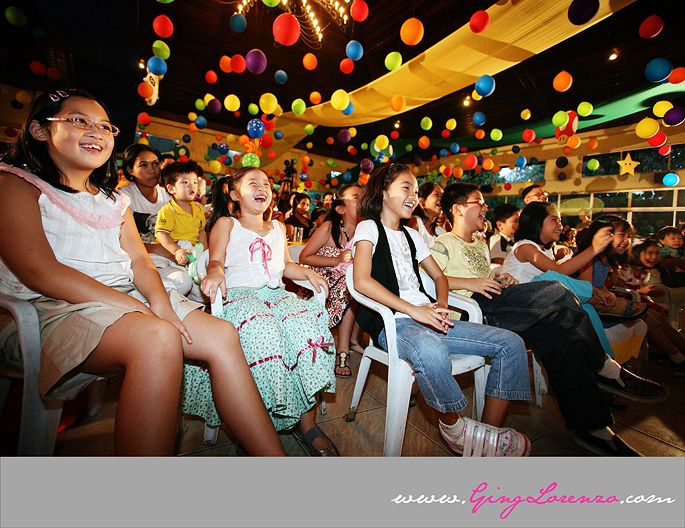 One of my favorite host-magicians Alex Lagula was there!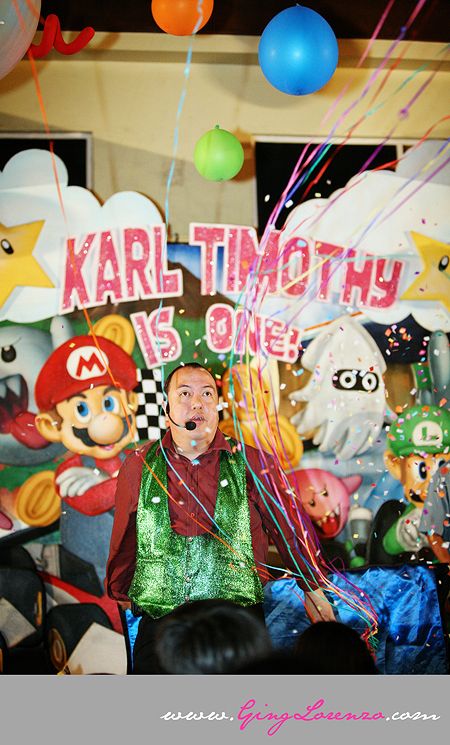 Finally, the candle-blowing.