Gaby is such a tall girl that it was very easy to forget she was just turning two when we did this pictorial. Mommy Vicky told me that Gaby is the first grandchild in the family, so everyone wanted to help out during the pictorial. And I could see how everybody doted on Gaby.:)
Unfortunately, Gaby's dad wasn't able to join us, but I hear he's a 6-footer, which explains this cutie's height!
We did the shoot at UP last May, just about a week before Gaby turned two. We had amazing light, and Mommy Vicky prepared pretty outfits and cute props, so even though Gaby wasn't really in the mood, we still were able to capture great photos.:)
I love this one.:)
Isn't she pretty?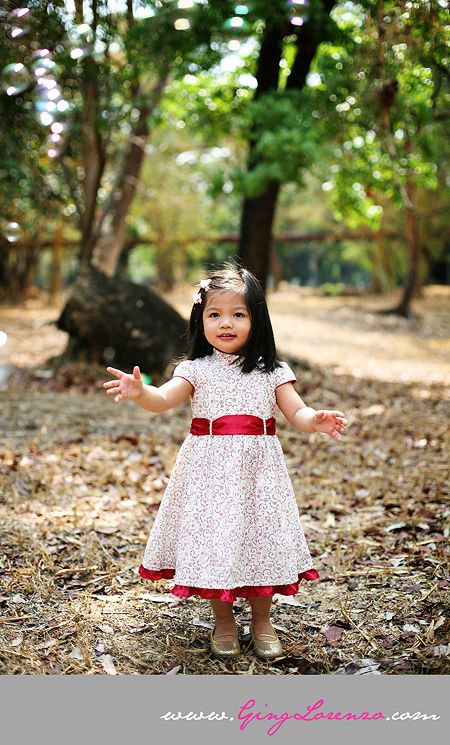 Lining up her toys.
Playing peek-a-boo!
Vicky brought along cupcakes and a number 2 candle. I loved it! Gaby also loved the cupcakes!:D And she kept wanting to blow the candle over and over. I didn't mind though. It just meant more chances for me to take the shots.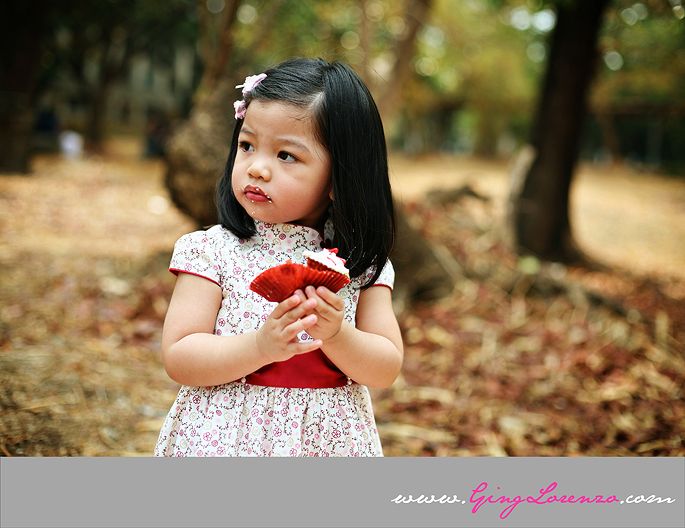 I think this one's cute. That's Vicky holding the cupcake.:)
We didn't get a lot of photos with her 2nd outfit because Gaby was just about ready to go back to sleep by then.
Gaby wondering why we made her stand next to the fire hydrant.:D