May 17, 2008
Santuario de San Antonio
The Blue Leaf
Even before Joefe and I met, I could already sense how very excited she was about the baptism of their baby girl. When she first contacted me, they hadn't finalized the venue yet, and when she mentioned their options, all could say was WOW! I knew this was going to be a grand celebration. Joefe even asked if I could hire a second photographer for her because she wanted everything to be captured in photos. I gladly said yes, and brought along Ces Kasilag.
We started the day at the Makati Shangrila. A two-camera video team was already there. So, imagine having two photographers and two videographers for a baptism! I went on my merry way shooting all the pretty details while Ces shot some candids.
This was hanging on the bedpost just above the sleeping Joehna when we entered the room. It was too cute!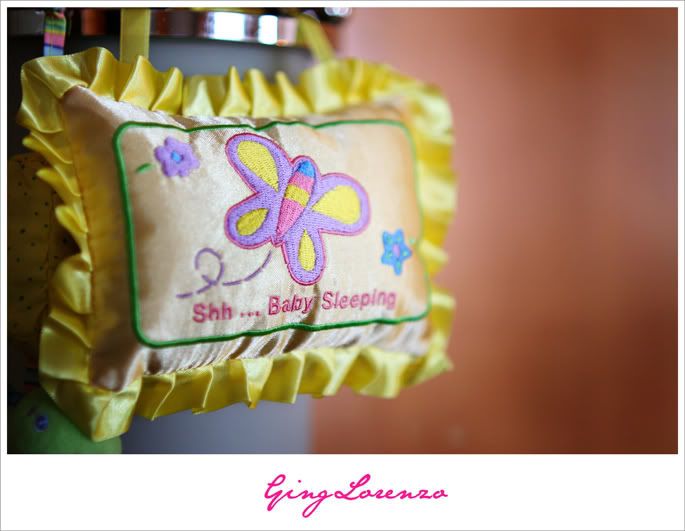 Joehna's beautiful baptismal and party attires.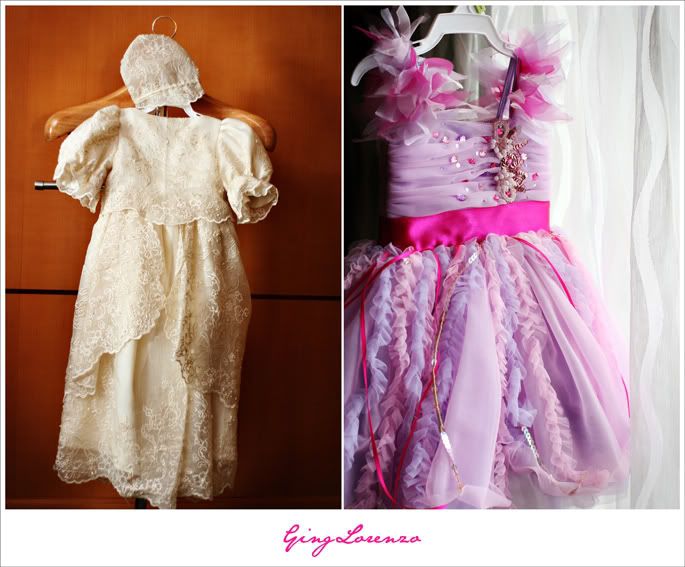 The baptism at the Santuatio de San Antonio was well-attended by family and friends. A lot of the guests had to stay outside the baptistry because only a number of people could fit inside.
A couple of shots of the baptism, of course.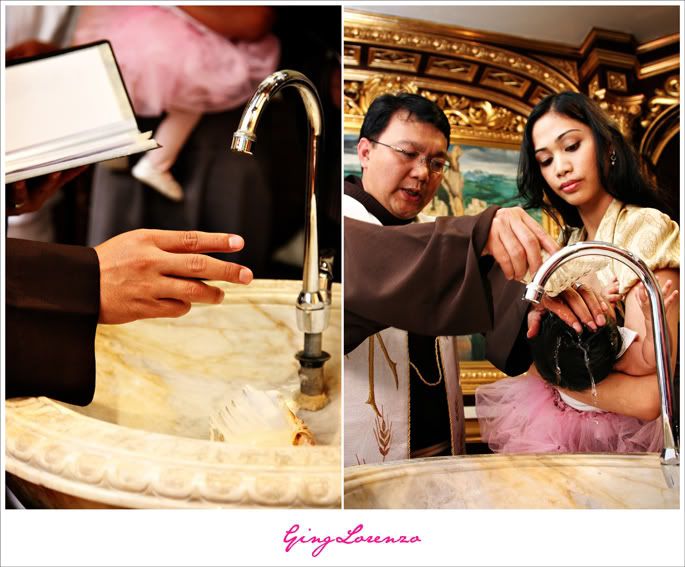 And finally, we headed to the Blue Leaf. I LOVED the reception set-up! Joefe mentioned that she chose the theme "heavenly", and the decorations and details were indeed well, HEAVENLY!
Here is a shot of the adult tables and a close-up of one of the cute teddy bears that were part of the centerpieces.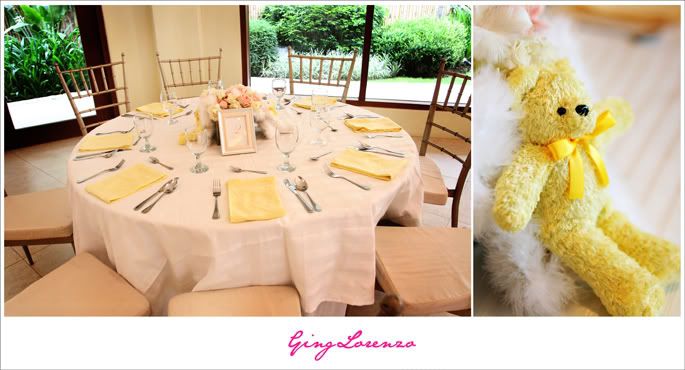 A shot of the ceiling with balloon "clouds" and the canopy in front of the hall.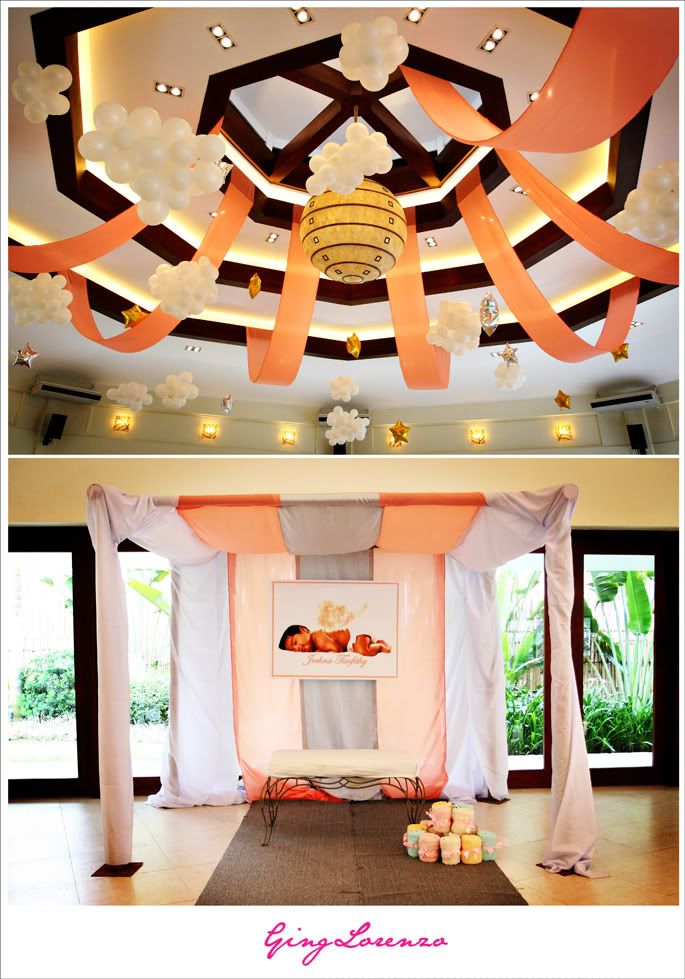 This was the top of Joehna's humongous cake.
And these are samples of the small cakes that surrounded the big cake.
A relaxed family portrait.
One of the last shots I took of Joehna when most of the guests had gone home.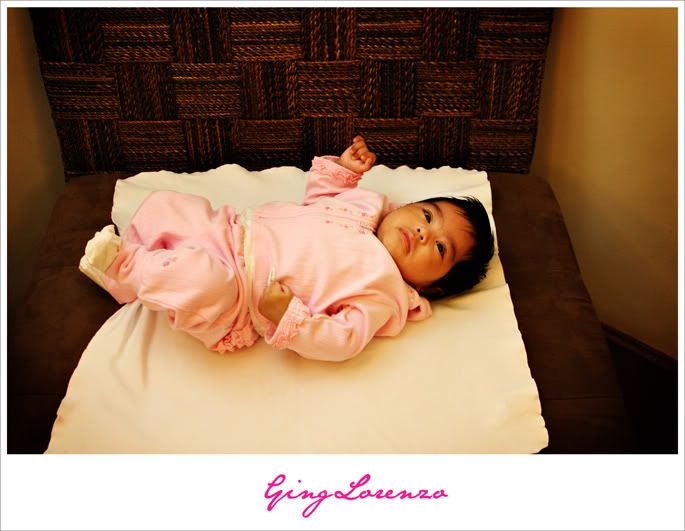 Click
HERE
to see more of the photos from Joehna's baptism!