June 8, 2008
St. John The Baptist Church
Ding Hao Restaurant
I should say so far I've been very lucky when it comes to my clients. Most of them have been very nice and really appreciative of my work and I thought I could never ask for better clients. And then I met Liza. She has to be the sweetest nicest client I have ever had! My sister and I travelled all the way to San Pablo, Laguna from Quezon City to photograph Tricia's baptism and I was a bit tired from a wedding I had the previous night. But Liza is such a ray of sunshine that I just totally forgot how tired I was. She treated us like guests and made sure we were taken care of during the reception.
Throughout the event, Liza kept referring to specific shots in my galleries that she liked so I knew she really went out of her way to go through my photos. It was very flattering. She also had a few ideas of her own and I was only happy to oblige.
Below are some of the photos from the baptism.
We started the shoot at the family residence in San Pablo where we took photos of the details. Here is a close-up shot of Tricia's shoes.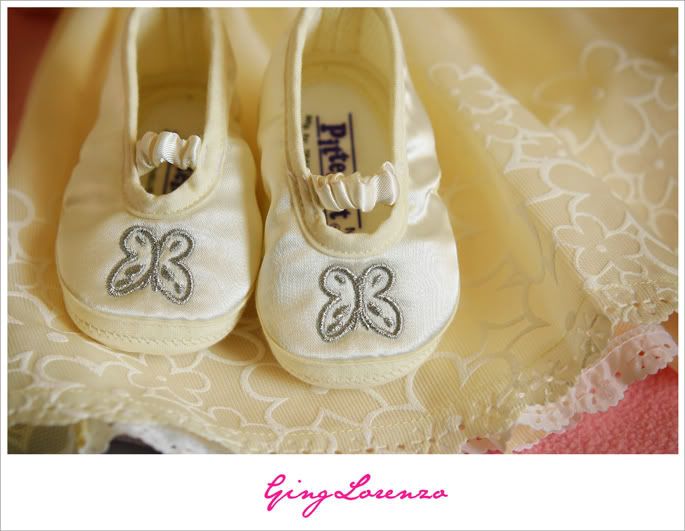 The invite with the cutest little red shoes I've ever seen.:)
Tricia wasn't in the mood for photos yet.
The baptismal attire.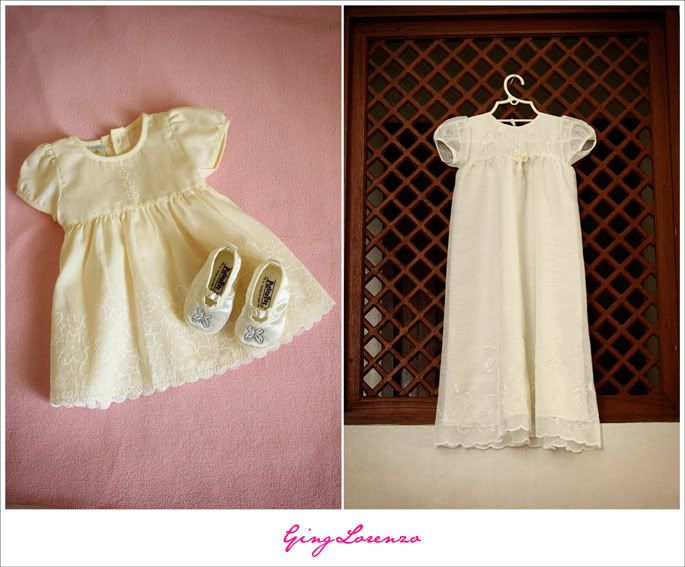 And here is the little princess in a better mood. Love the hat!;)
Oh, yeah. Let's not forget the main reason why we were there.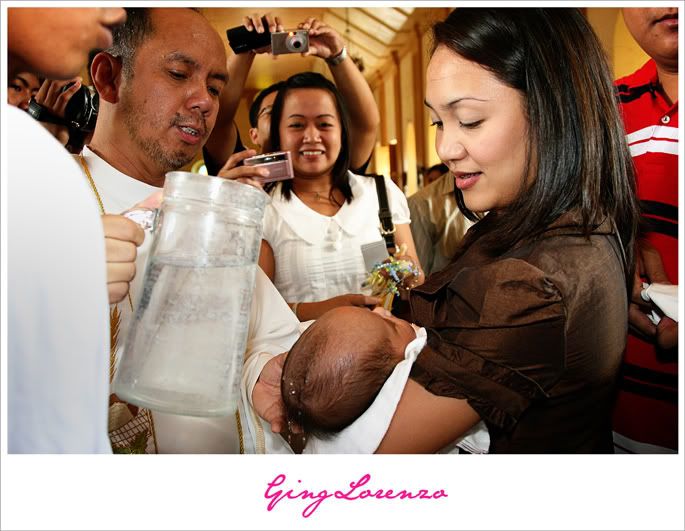 Some subtle texture.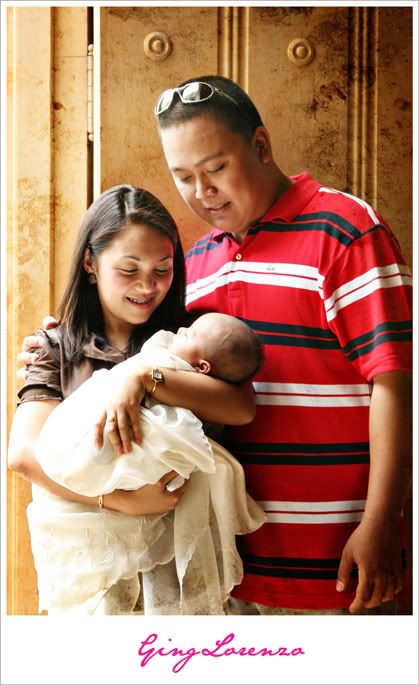 The cute cake from Red Ribbon.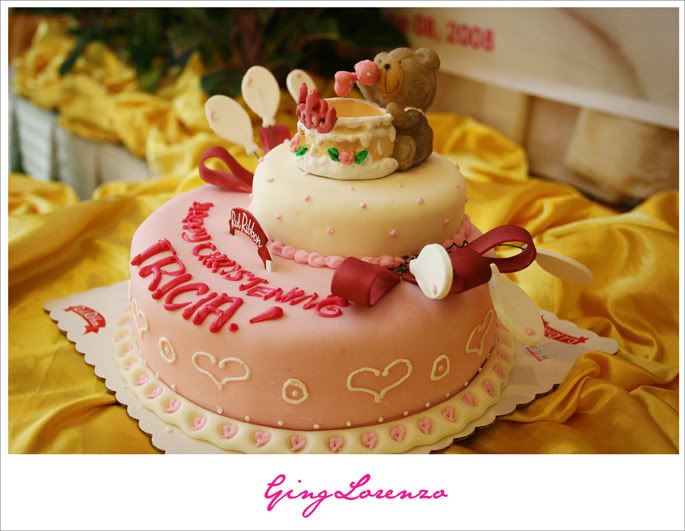 Looks like Tricia is already looking to have a bright future.;)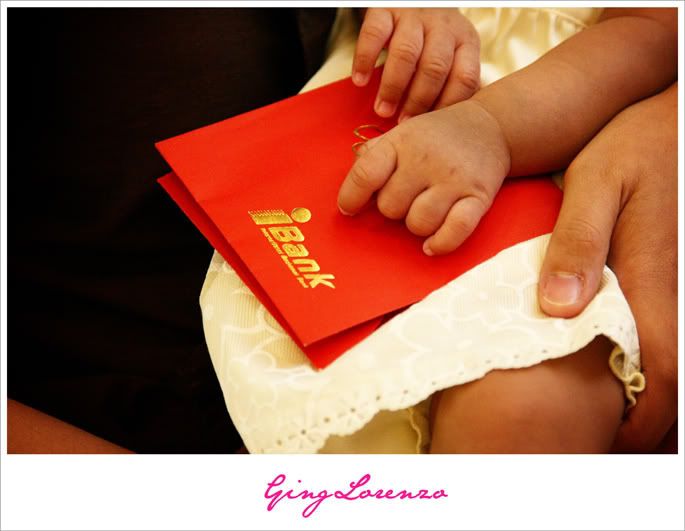 Liza wanted me to take a photo of Tricia's hand holding her finger. (You will see that shot in the
online gallery
.) I took it a step further and ask her hubby Bryan to join in the photo. The shot turned out to be one of my favorites from the day.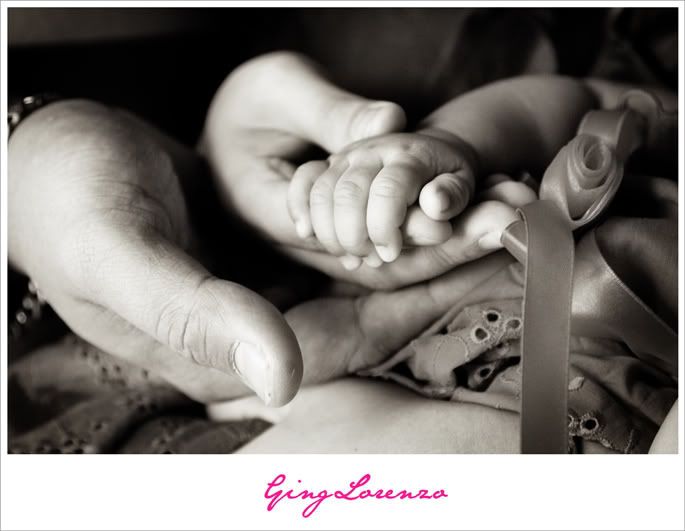 Another one of Liza's brilliant ideas was to take our own version of the famous Tom-Katie-Suri photo from Vanity Fair. Is it just me or does Liza look like Katie Holmes here?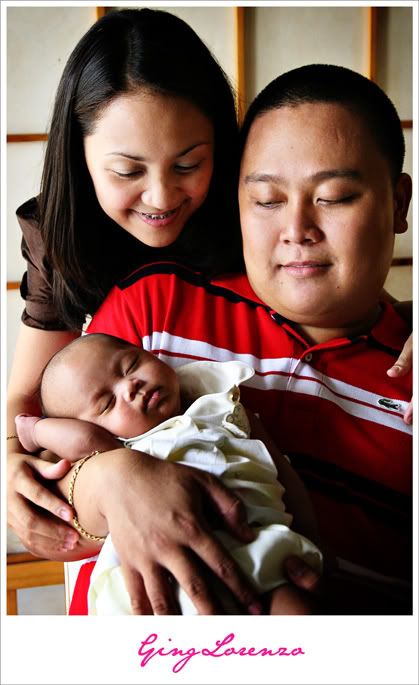 Please don't forget to visit the
ONLINE GALLERY
as well!