It took me a while to post the rest of Jarmie's maternity portraits as I became a bit busy the past couple of weeks. But here they are finally. As I said in my
previous post
, we did an equivalent of two portrait sessions so I was able to take tons of photos. It wasn't easy choosing my favorites as we got a lot of really great shots. So, this entry will be chock-full of photos.
Jarmie and I were teammates at my first job. We weren't actually able to spend a lot of time together because I left the company just a few months after she was hired. We did share a special bond as there were only three of us girls in the team at that time (third girl was
Lota
). Jarmie's hubby Binoy was our team leader, and I could say I was one of the first to know about their blossoming love affair during its earliest stages because Binoy would often confide in me back then.:D
Anyway, I had always wanted to do a photo shoot with Jarmie, and when I found out she was pregnant, I knew it was the perfect opportunity! It is usually better to do a maternity pictorial during the later stage of the pregnancy (at least 8 months along) but we had to do Jarmie's pictorial a bit early (she was just on her 6th month) because she was due to go home to Bacolod a couple of weeks later, where she will be staying until she gives birth sometime in August. By the way, Binoy is now working abroad so he wasn't able to join Jarmie for the pictorial.
When Jarmie and I were exchanging ideas about the pictorial, she mentioned that she wanted to do part of the pictorial indoors where we could do some *ahem* more daring shots. If you're familiar with my work, you'll know that dark moody photos aren't really my thing. Unfortunately, most maternity photos that you will find on the net (especially those that involve a bit of nudity) are exactly that--dark and moody. Then, an idea suddenly popped into my head. I saw some really nice colorful boudoir photos from one of my favorite photographers in the US, so I emailed some samples to Jarmie and asked her if we could do something like them for our indoor shots instead. Jarmie happily agreed.:)
Anyway, we started the shoot at Jarmie's apartment (her bedroom, to be exact), where we took a lot of great shots. Some fun, others more dramatic. Most of them a bit sexy.;) However, I respect Jarmie and Binoy's privacy, so I had to ask their permission on whether I could post certain photos or not. Unfortunately, these are the only ones that made the cut.:D
A couple of relaxed shots to start off the session. (By the way, I did Jarmie's makeup for the pictorial. Hehehe.)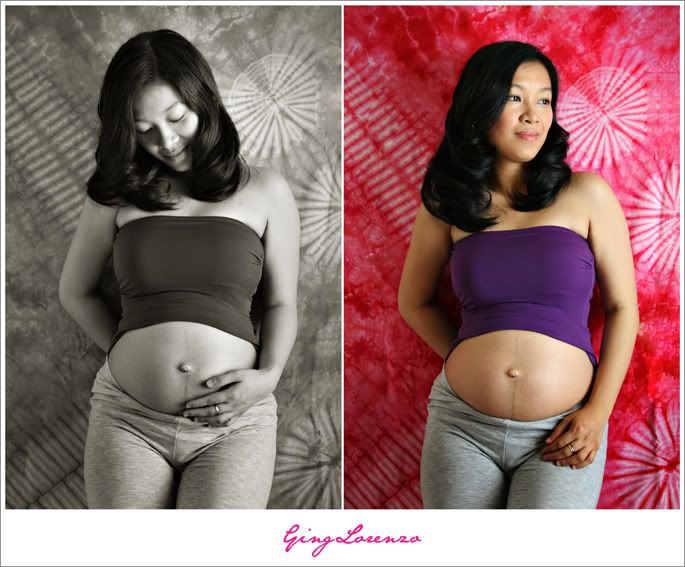 "Dramatic" doesn't have to be dark, moody, and devoid of colors, does it?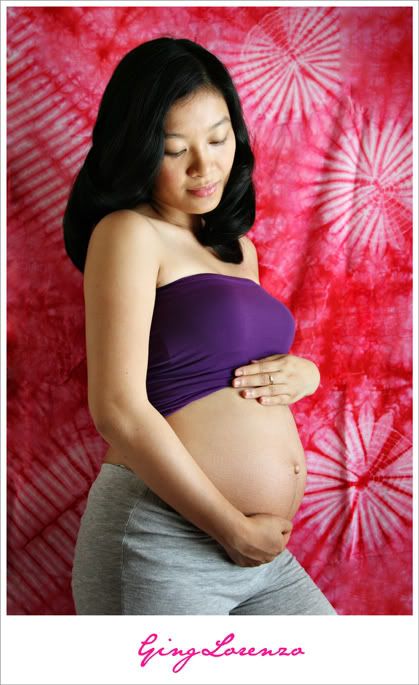 Yes, preggy IS sexy.;)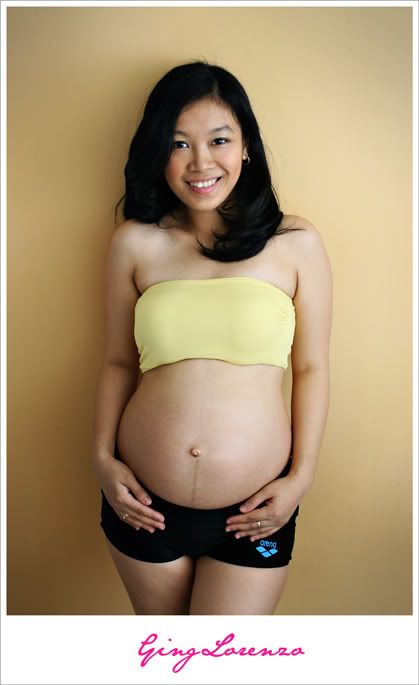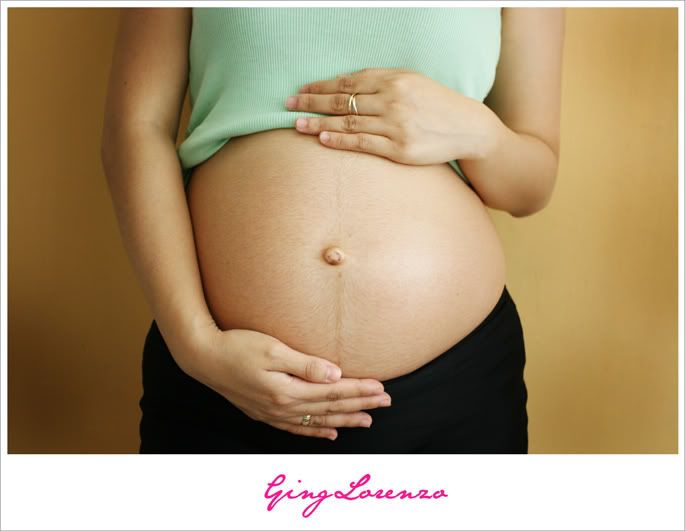 Then we took the shoot outside. Jarmie brought two lovely colorful dresses. I was in heaven!
We were blessed to have a few minutes of really bright delicious sunlight so we were able to take some nice sunny portraits like these two.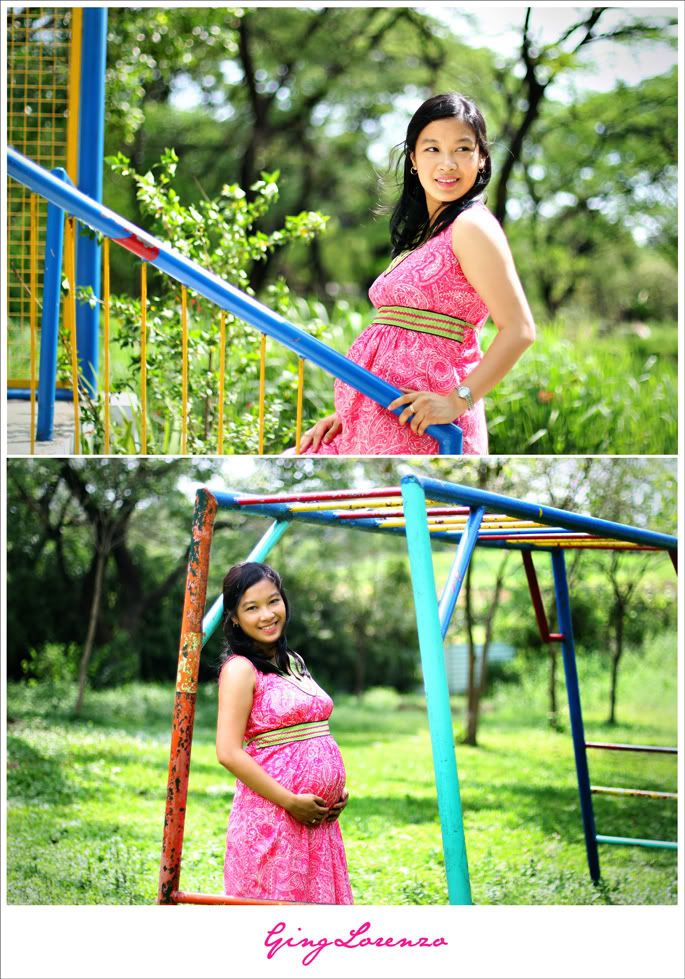 And then, in a span of about five minutes, the skies turned dark and gray, and it started to drizzle. Fortunately, I happened to have a pink umbrella in the car that went perfectly with Jarmie's pink dress!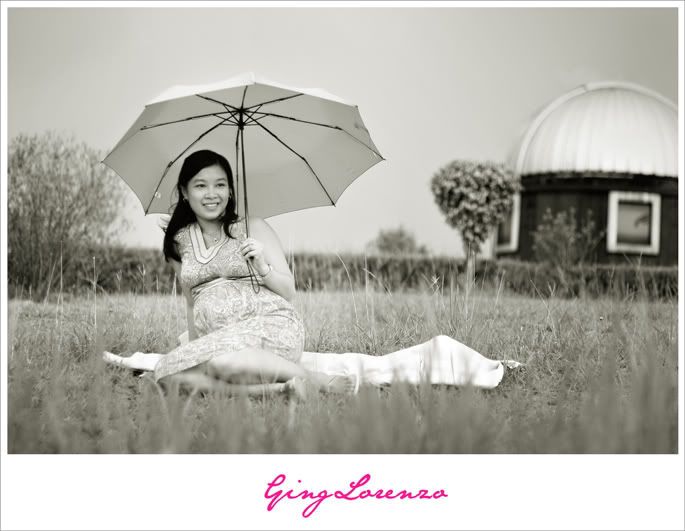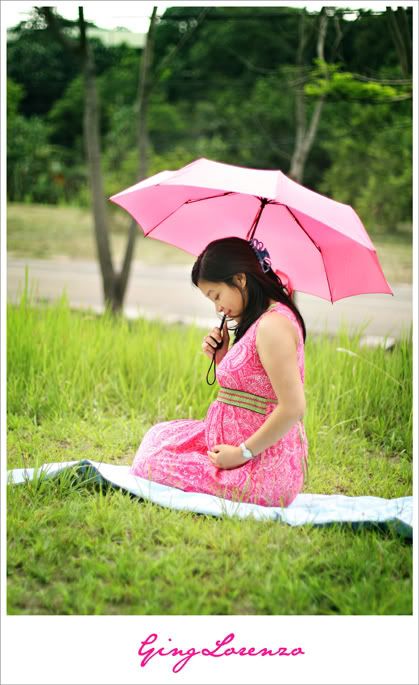 One of my favorites for the day.:)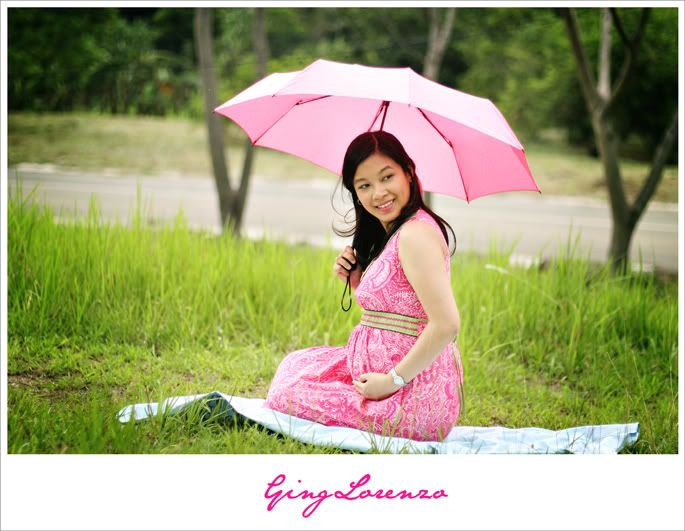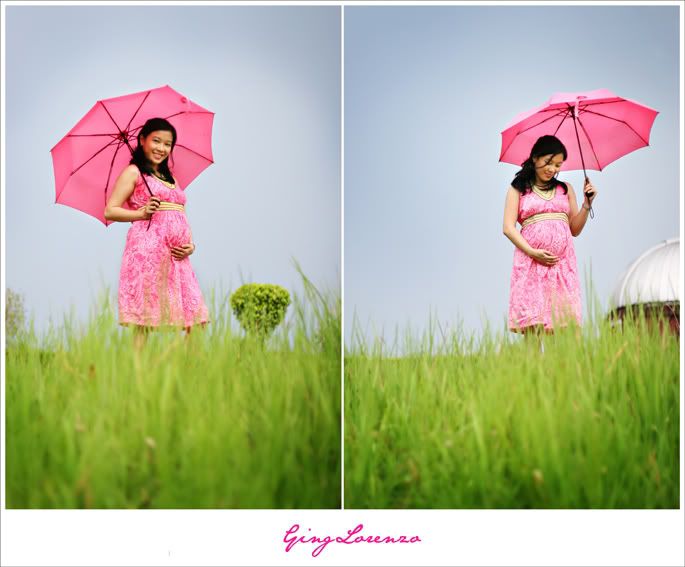 Okay, the rain had stopped but I wanted to use the umbrella some more.:D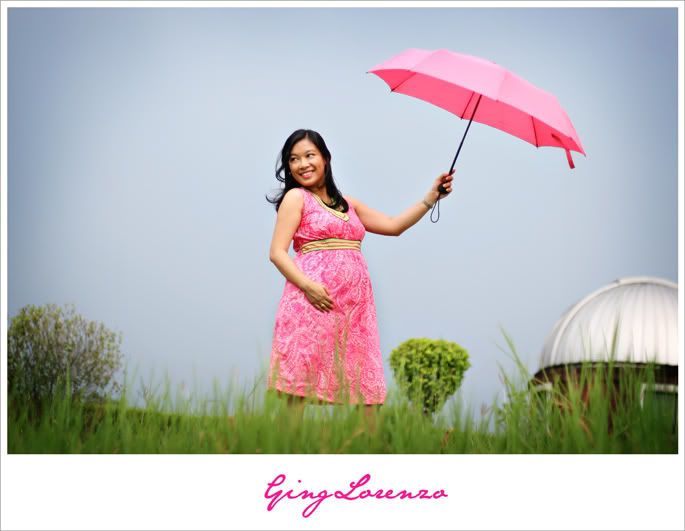 Finally, Jarmie slipped into her last outfit for the day. We went a bit more urban with our last few shots.
I do love these next two.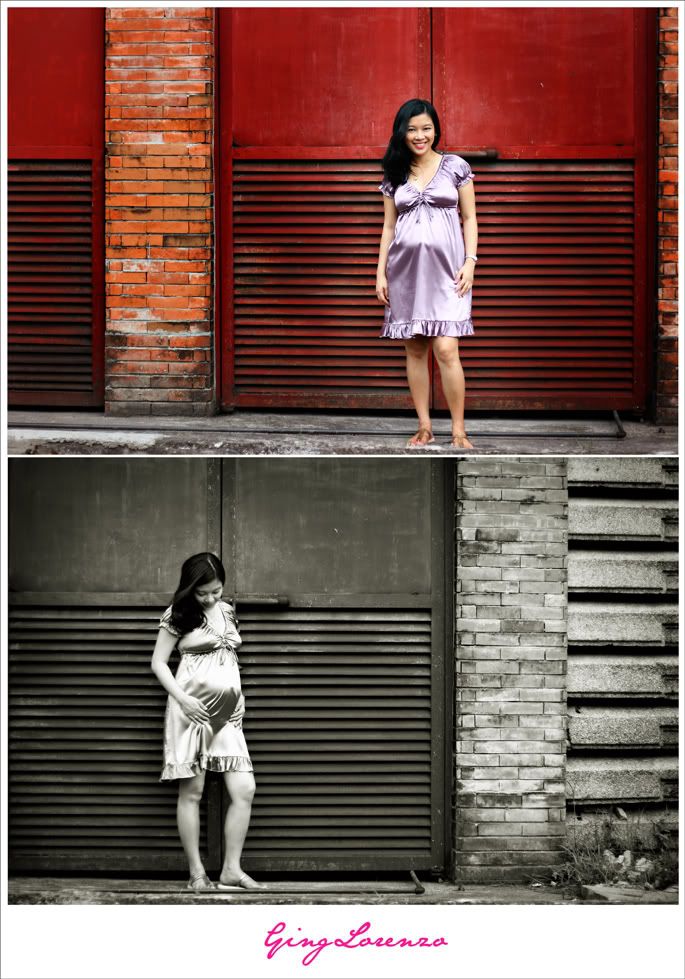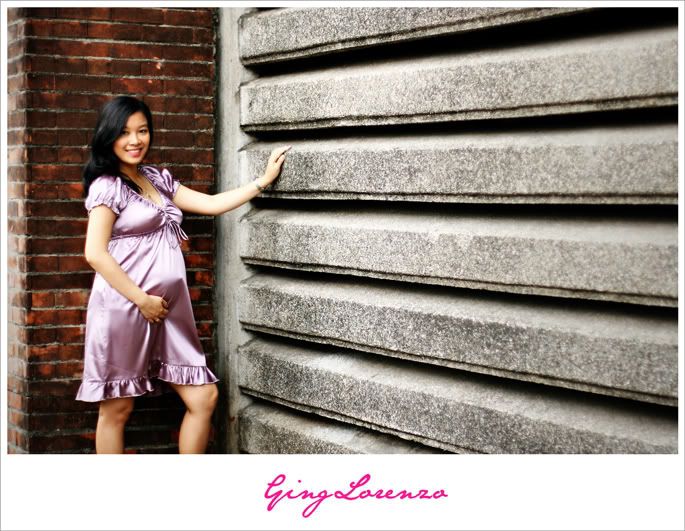 Last stop before heading home.
**Thanks, Jarms! I wish you and Binoy all the best.:)