Last Saturday was my older sister's wedding to her long-time boyfriend (I was still in high school when they got together. Yeah, that long!). I was not the official photographer. I was an
abay
. One of the candle sponsors to be exact, which I think has the most difficult job in the whole bridal party. Not only do you have to worry about starting a fire or getting burned and humiliating yourself in front of everyone, you also have the oldies breathing down your neck to LIGHT THE CANDLE PROPERLY. Apparently, the fate of the marriage depends on whether the flame of the candles keep burning through out the ceremony...or something like that. So, yes I did take my job seriously that day.:D
Of course, I couldn't resist bringing along my new camera because I wanted to test it out before I brought it to an actual wedding shoot (I had a wedding to shoot the next day) but I didn't take a lot of photos at all. Here are some pictures from the wedding. A lot of the photos were taken by Pete because I had to hand over the camera to him while I did my
abay
duties.
The bridal shoes looked normal enough from the front, but when I looked at it from the back, I saw this interesting detail on the heels.
Details on the bridal dress.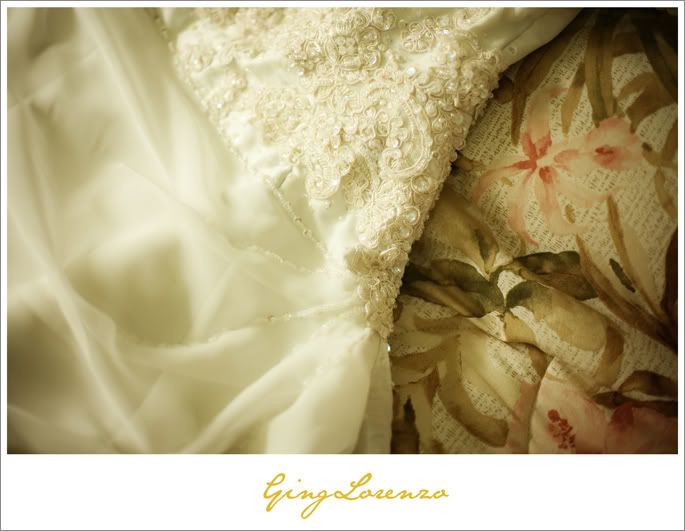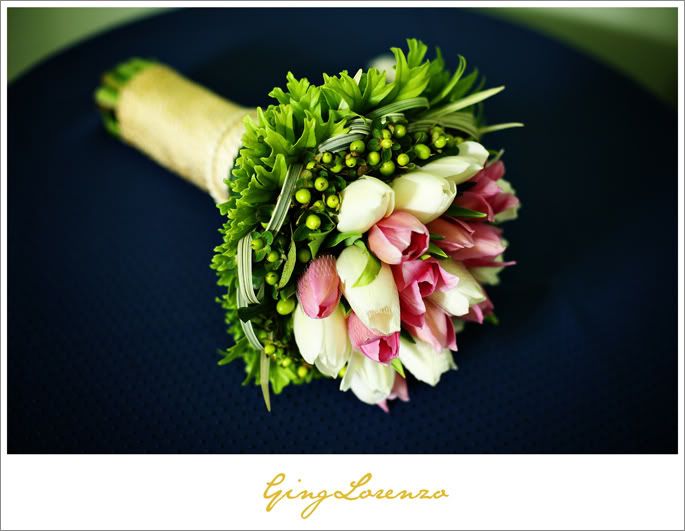 The bride with the family's favorite makeup artist
EJ Litiatco
.:)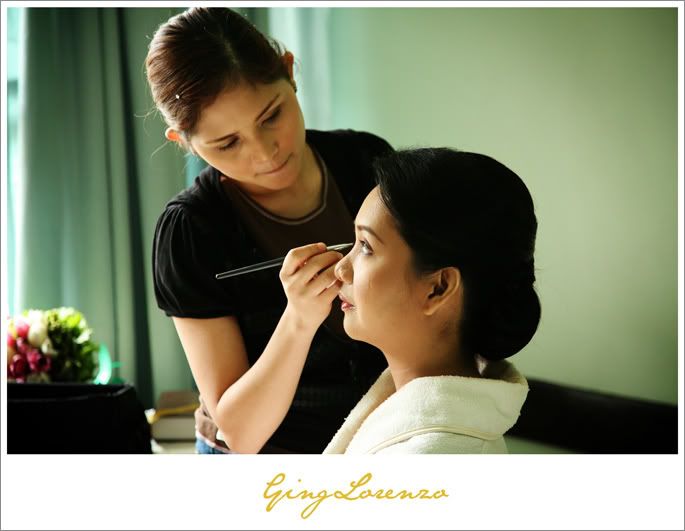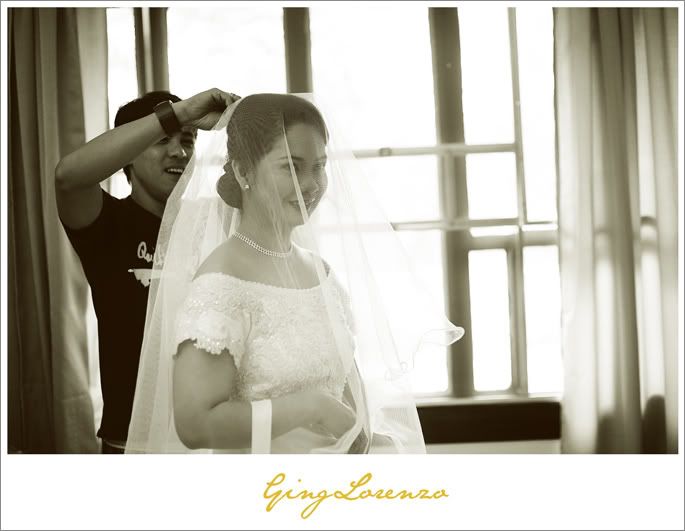 The candle sponsor with the Maid of Honor. (photo taken by Pete)
The real star of the day. This little guy totally upstaged everybody, including the bride! (photo taken by Pete)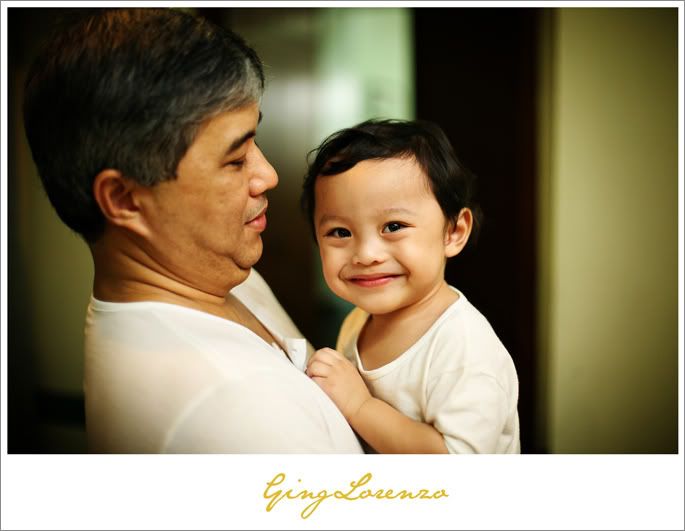 The family all dressed up and ready to head for the church. (photo taken by Pete)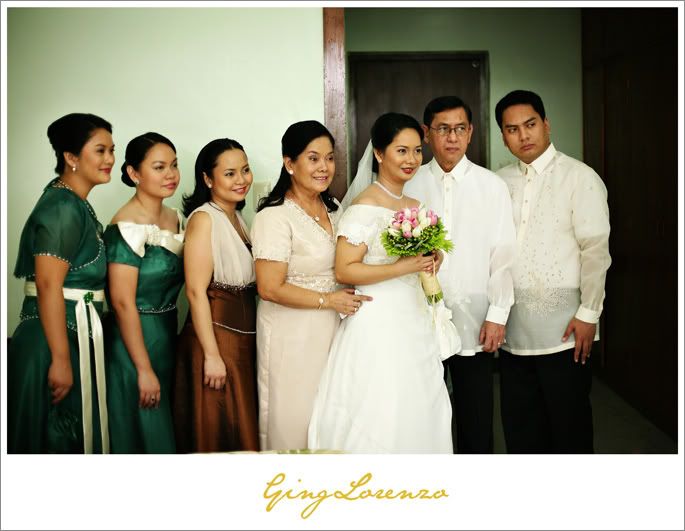 This is Joaqi, Pete's nephew. He was the ring and coin bearer during our wedding last year. He has grown a few inches since then, and this time he was bible bearer. (photo taken by Pete)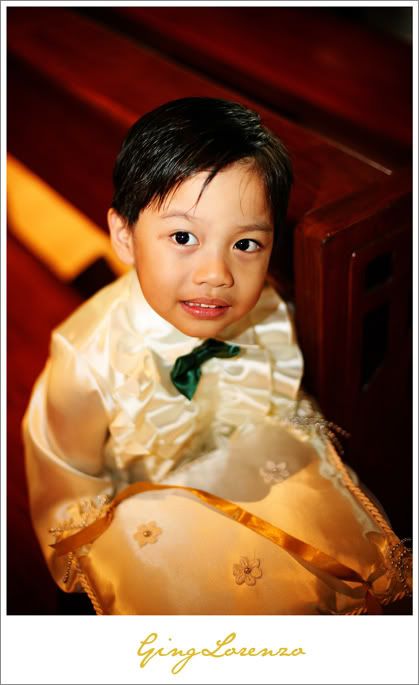 I think this shot is too cute and funny. :D(photo taken by Pete)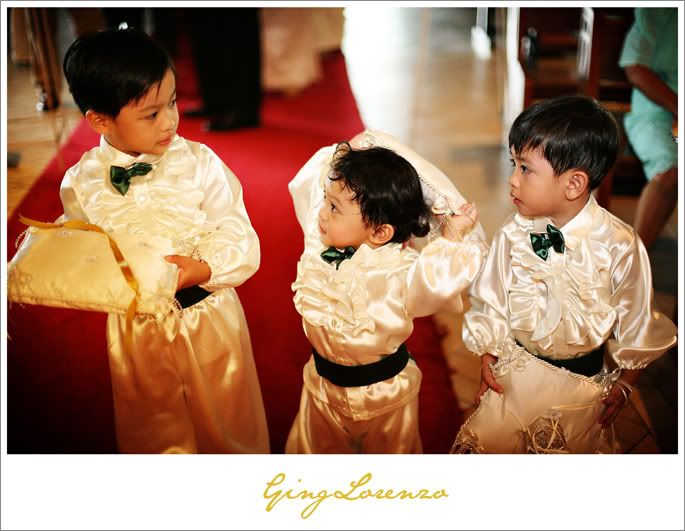 After I finished lighting the candle (I didn't trip on my way to the altar, and I didn't burn anything.:D), I went over to Pete to get the camera, and I took a few shots.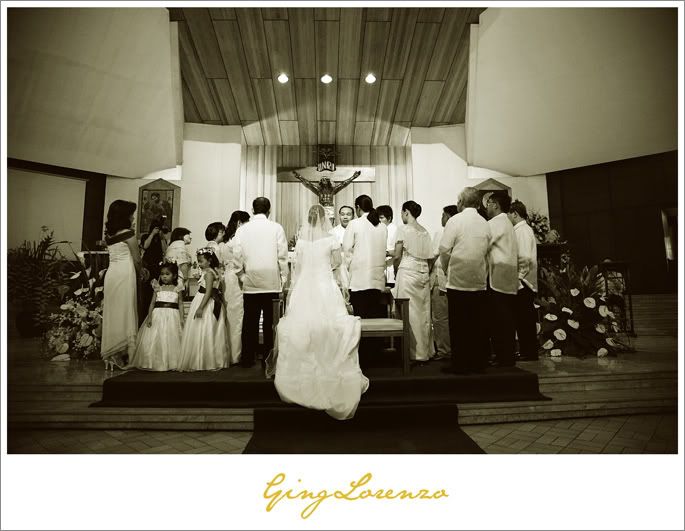 This is my handsome baby brother.:)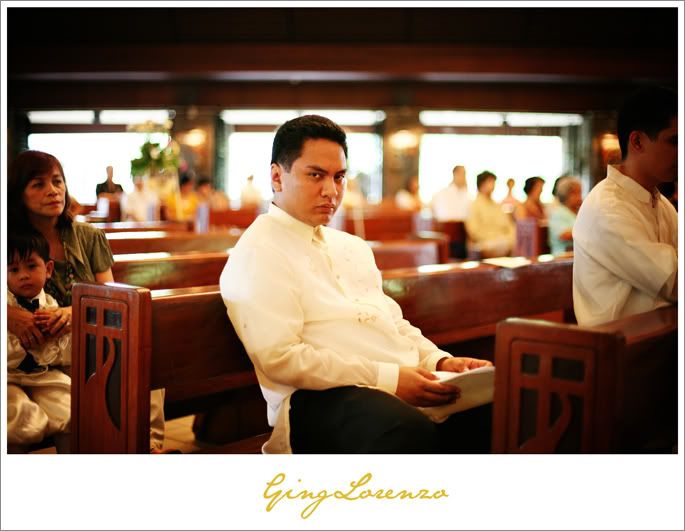 The kiss.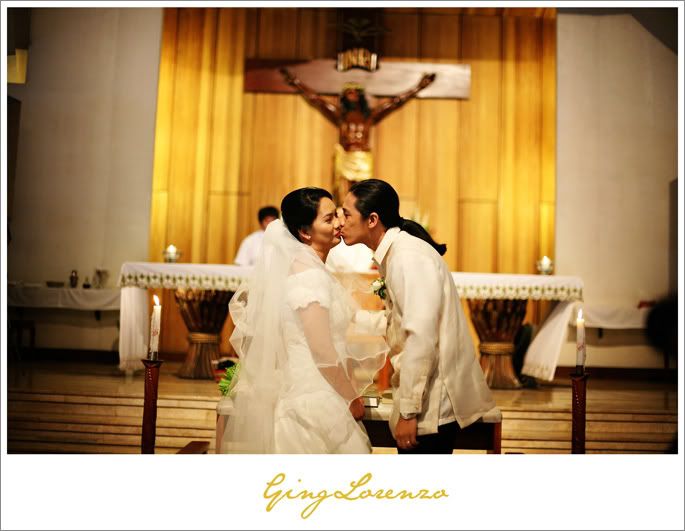 I think my mom looked really beautiful!:)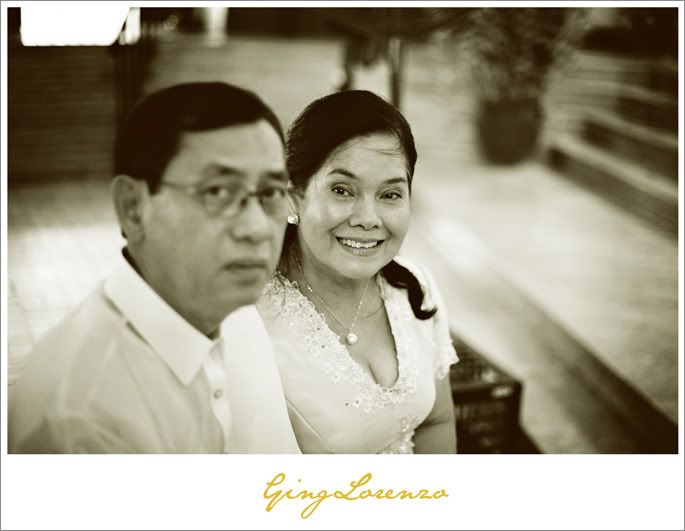 Whenever I take group photos, I always make it a point to take several shots because just when you think you've nailed it, someone in the group looks over the other way. Hehehe. (photo by Pete)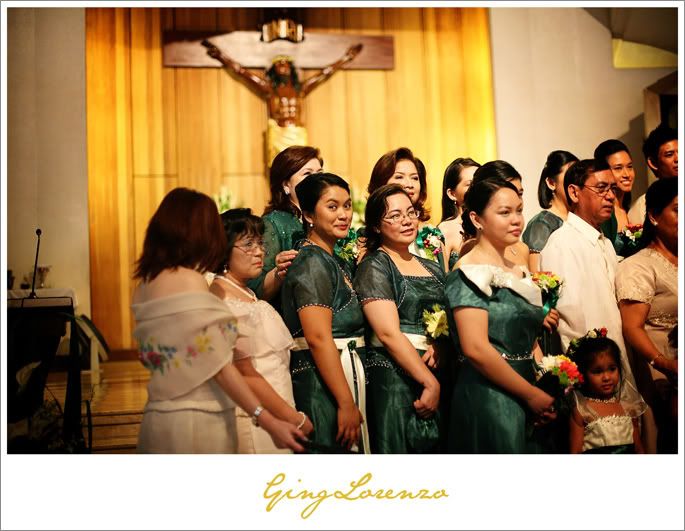 The official photographer said "KISS, please!". And that's what Joaqi did.;) (photo by Pete)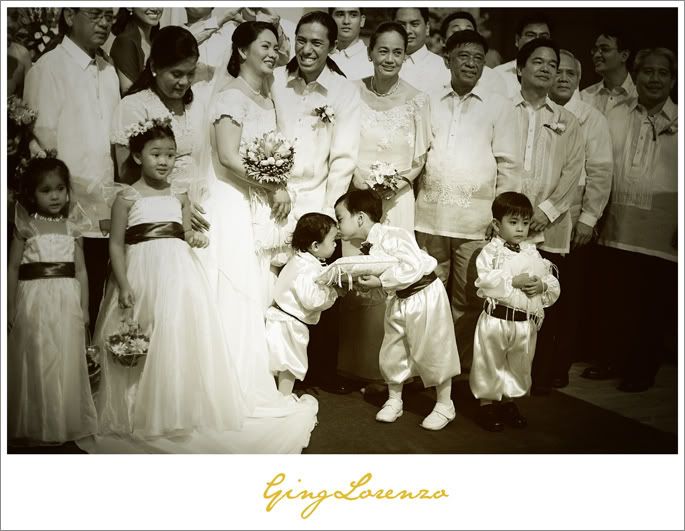 Pete read the Second Reading during the mass. I think he did a great job.;) (photo taken by Pie)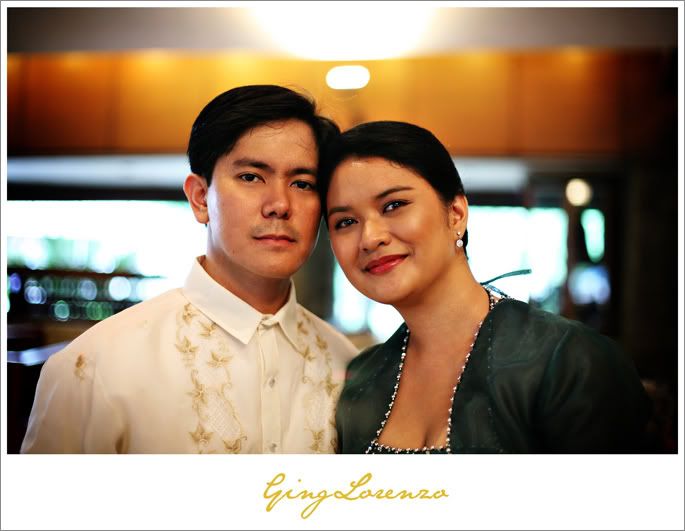 Liam with his mom (my sister) and dad.:D
Pete with his mom, niece, and sister.:)
Pie and my mom.