August 17, 2008
Santuario de San Antonio Parish
Makati Sports Club
I've been wanting to post Sofia's baptism for a long time. I loved shooting this event because of all the little details that Mommy Yang and Daddy Kiko prepared for their little one's special day. Yang is not only cute, she is also very creative. She did a lot of the pretty details by herself. I just wish I could post pictures of everything she did here.
I also loved this event because I was so relaxed and comfortable working with the family. I had already met them before when we did
Sofia's pre-event pictorial
and I knew they trusted me and were willing to go with my flow when it came to taking pictures.
Here are just a few of the photos from Sofia's baptism.
We started shooting the details in their lovely condo in Makati.
Here is Sofia relaxing in her bathrobe before getting dressed.:)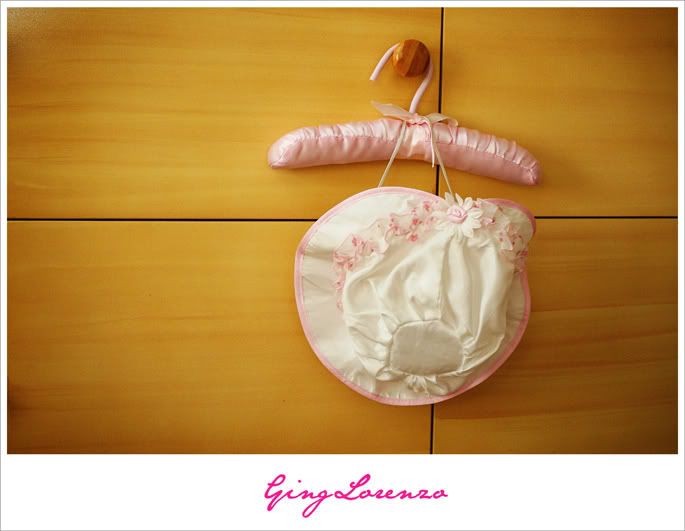 One of my favorite shots of Sofia from the day. I think she likes being in front of the camera.:)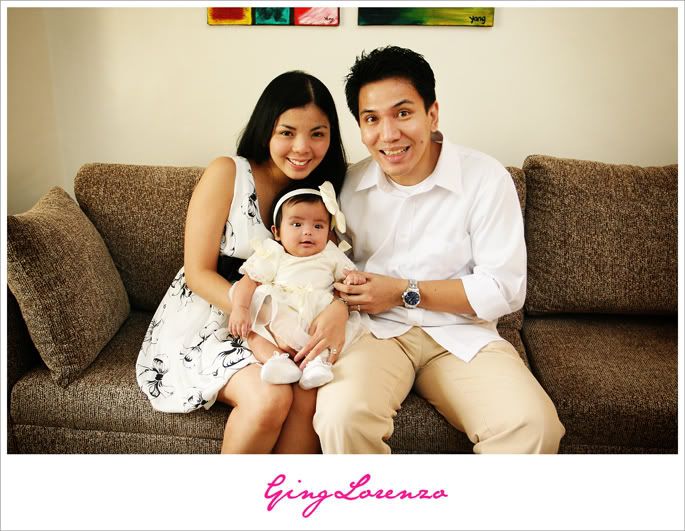 Some shots from the baptismal ceremony...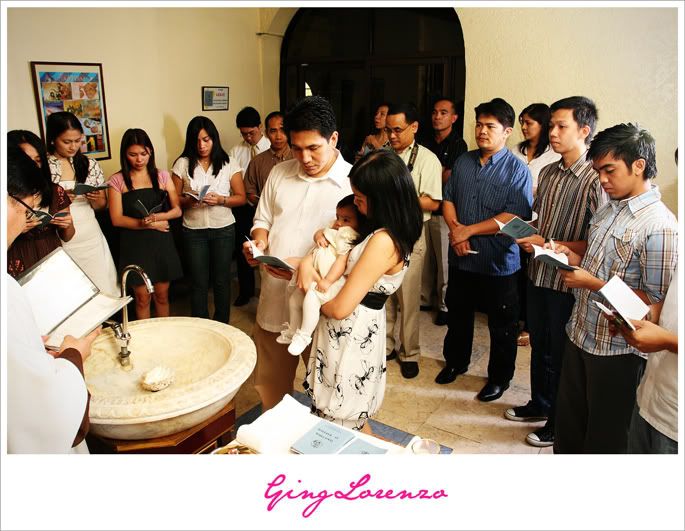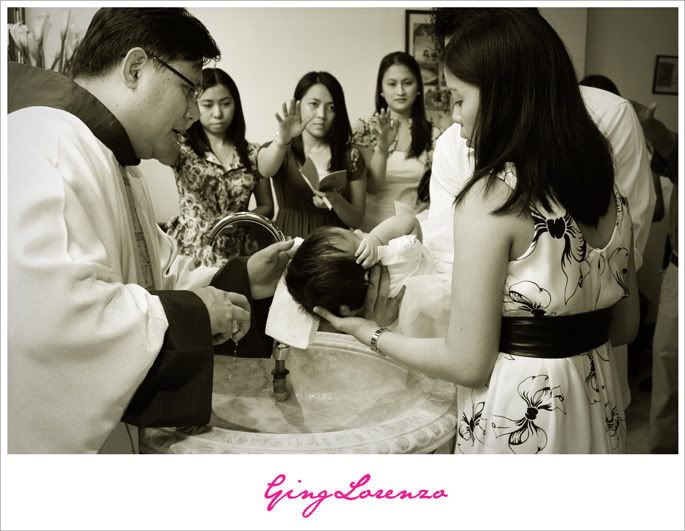 This was the framed canvas included in the pre-event pictorial package that Yang and Kiko availed of for Sofia. I lent them my frame stand so they could display the frame beside the HUGE and colorful diaper cake.
These little towel favors were lovingly made by Yang for all their guests.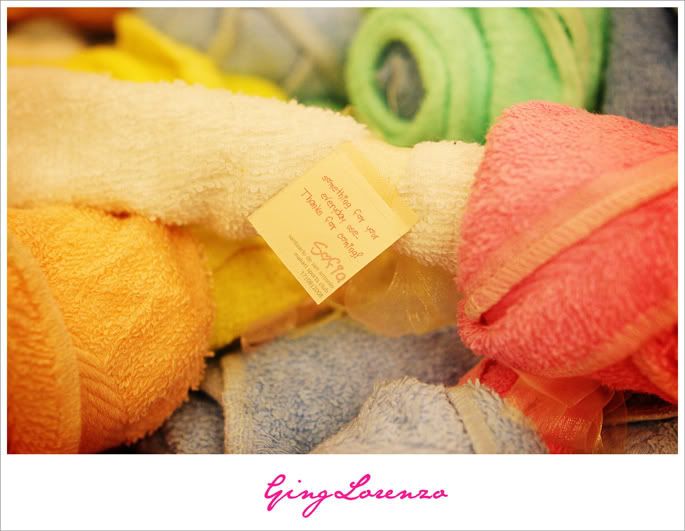 The GRAND ballroom.
The beautiful cake, the cupcakes and the favors.
This was the last spread of the 10-page signature book that I made for Sofia using photos from her pre-event pictorial.
And
HERE
are more photos!