August 30, 2008
Quezon City Sports Club
Lara's first birthday party had a Candyland theme and sure enough, the whole venue was decorated with candy canes, gum drops, lollipops, and other sweet treats. Even the birthday family wore matching yellow outfits with candy patches. They all looked so cute!
Here are a few photos from the party...
I got sugar-high just from looking at the cake!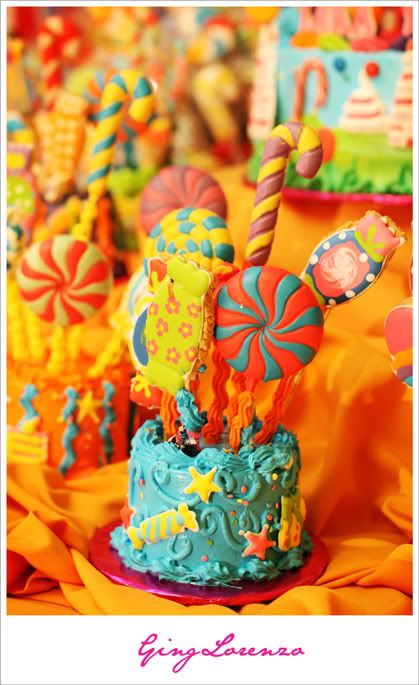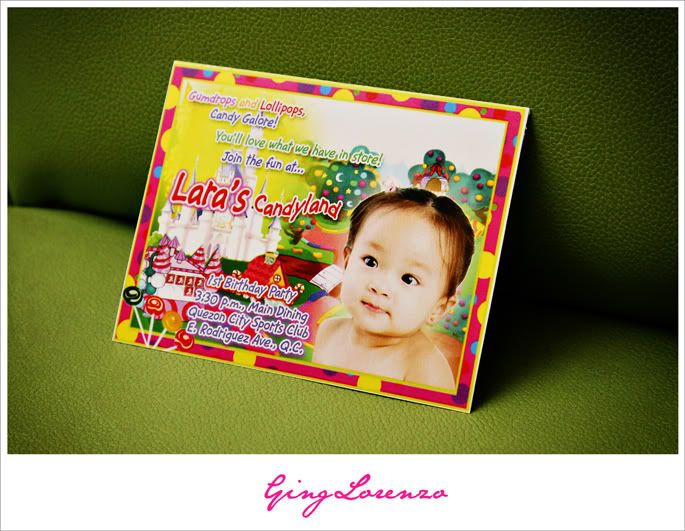 A couple of shots before the party began. Yes, Lara is such a pretty little girl.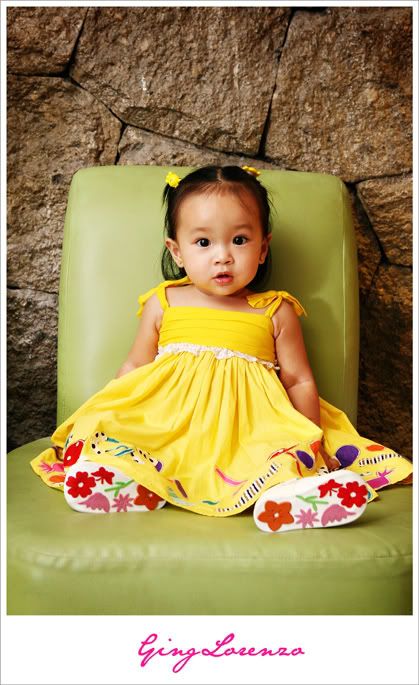 The other kids enjoying the program.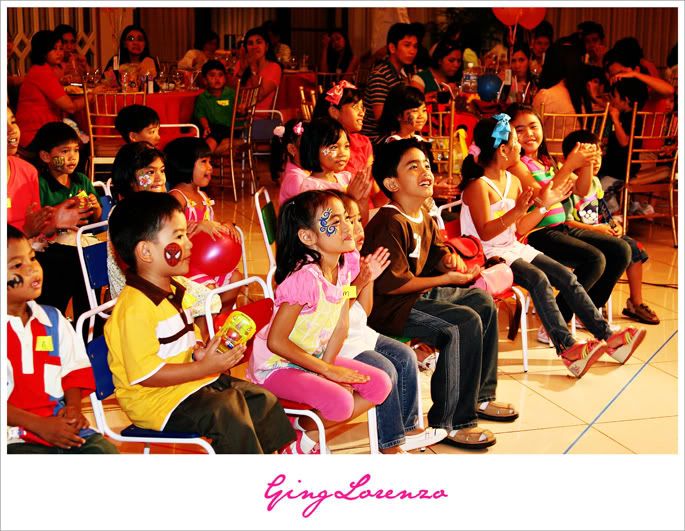 Lara with Mommy Maricel inside the gigantic bubble.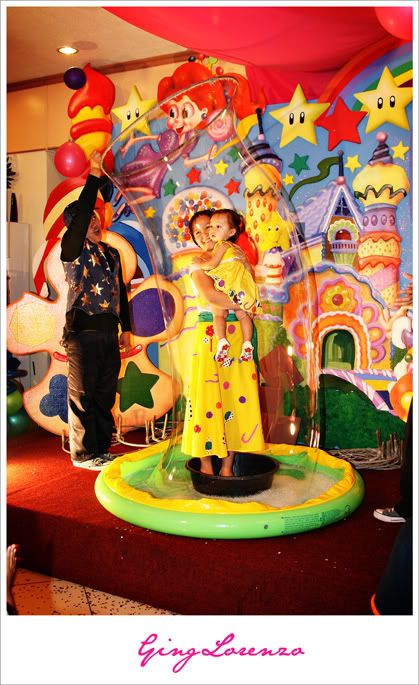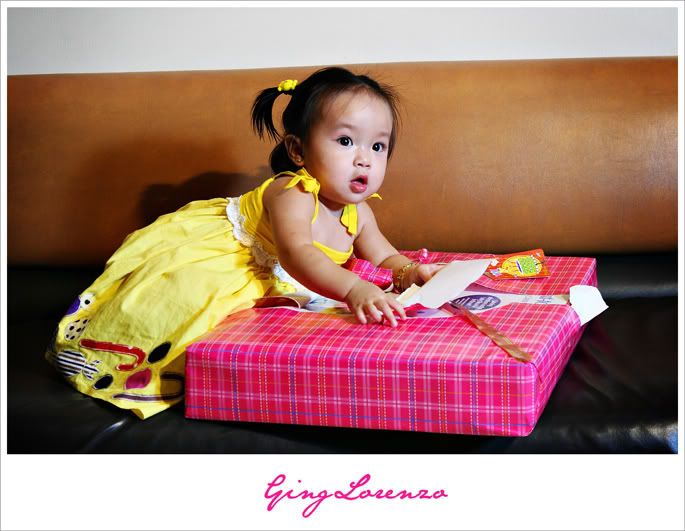 I just had to take photos of Lara's colorful shoes before the party ended.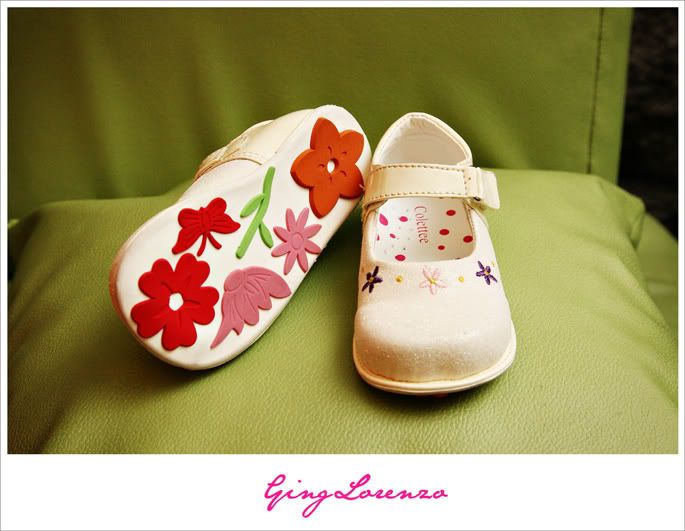 Please click
HERE
for more photos from Lara's birthday party!:)