June 14, 2009
The Prestige Tower Roofdeck
Abby first contacted me November of last year. I gave her my packages but told her that I only take bookings for kiddie parties six months before the event. She understood and told me she would be contacting me again the next month. True enough, in December, she contacted me again to book me. And for the next six months, our only contact was through phone and email. Even then, I could already tell she was very nice. But when I finally met in person her on Nixie's birthday, I found out she's not only super nice and sweet, she's also very pretty.:)
(Lahat ba ng Abigail mababait at magaganda?? Hehehe.)
Anyway, this was another stress-free job as everyone was so nice to us. Yes, even the other guests and the waiters were great!:)
When Pie and I got to the venue, they were still setting up the decorations, but the cake and cupcakes were already there. They looked super yummy!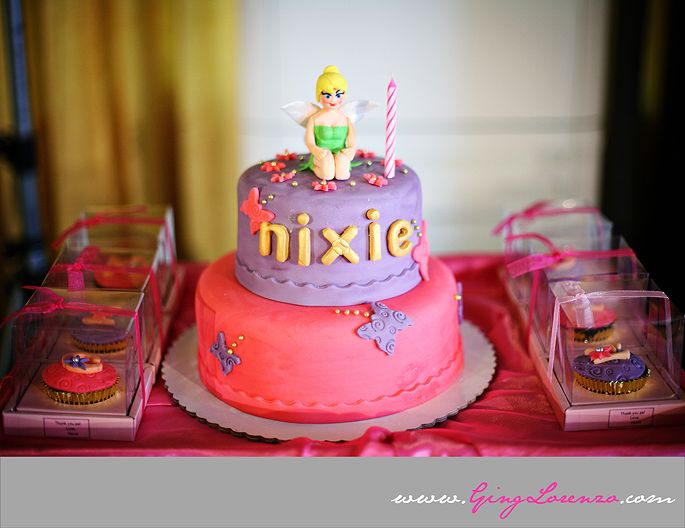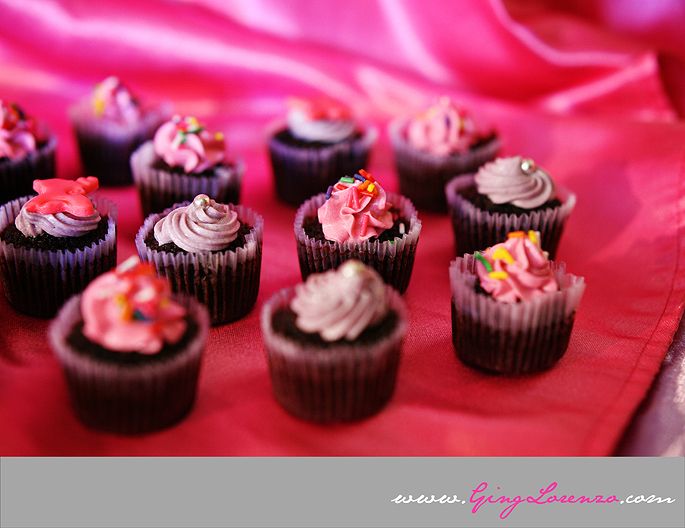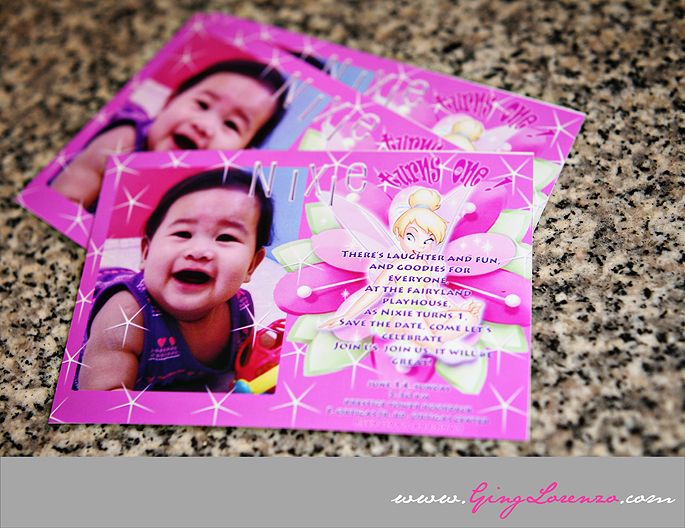 Nixie's dedication was held right before the party. I got a sneak preview of the certificate.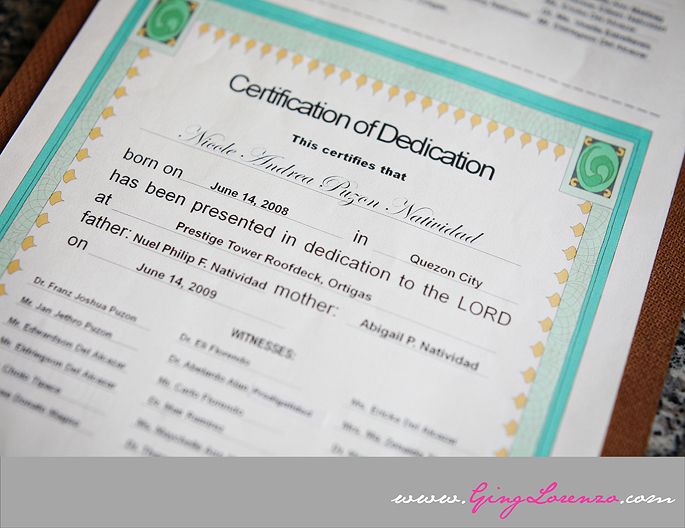 A couple of shots of the beautiful family.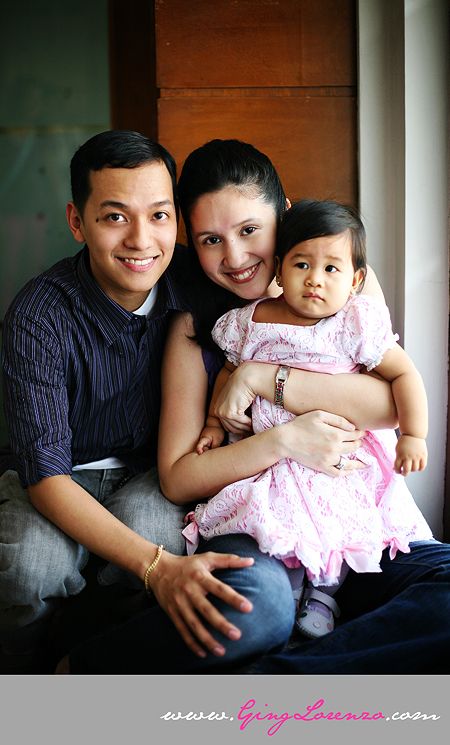 And a few shots of the superstart of the day!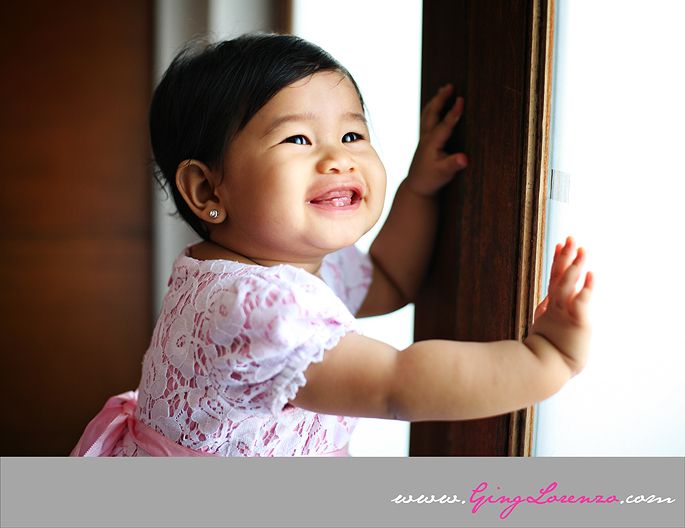 Nguso!:D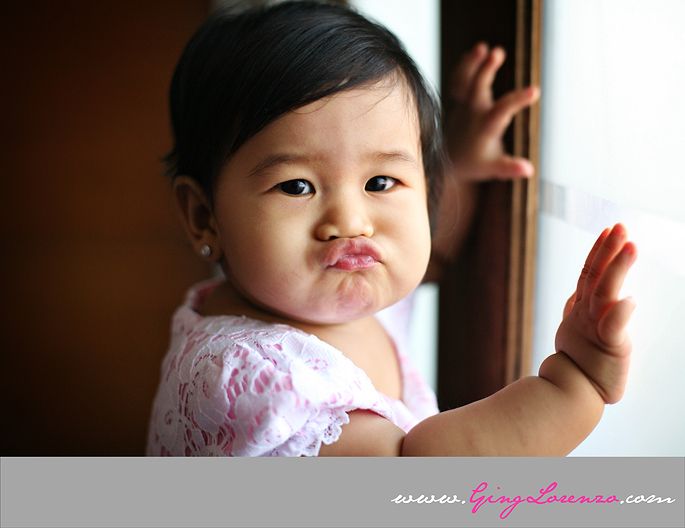 It's always a pleasure to work with Jacque and her team from Party Boosters. They always do a great job in making the venue look so colorful and fun!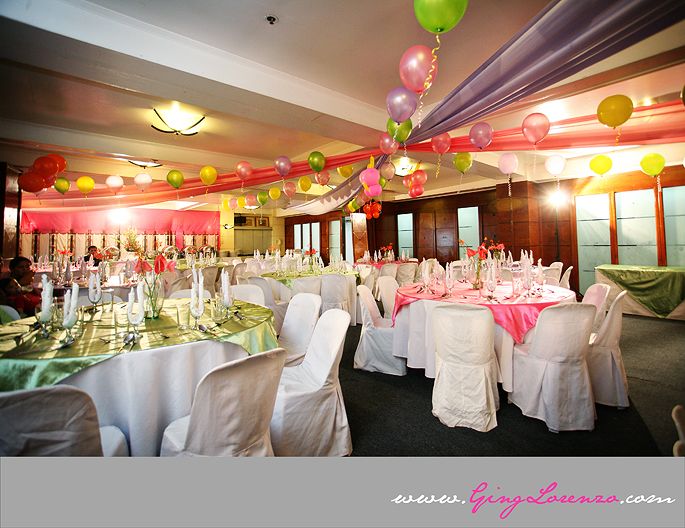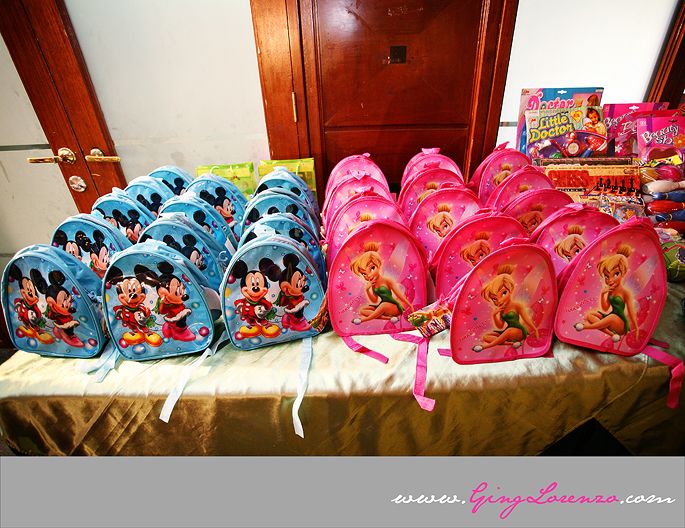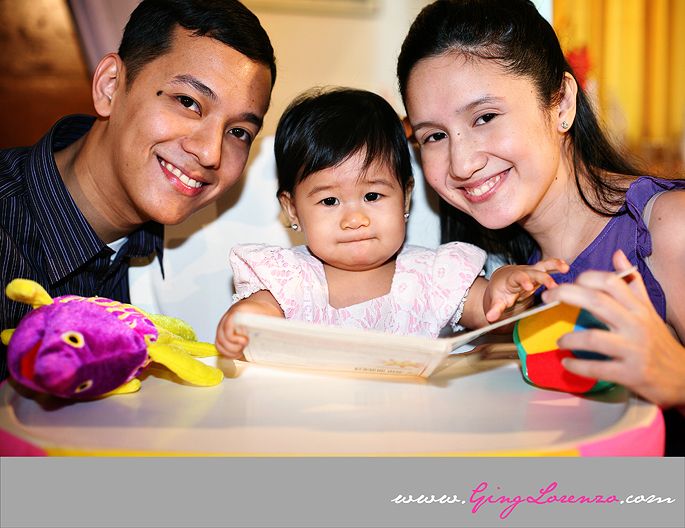 The dedication ceremony with all the ninongs and ninangs.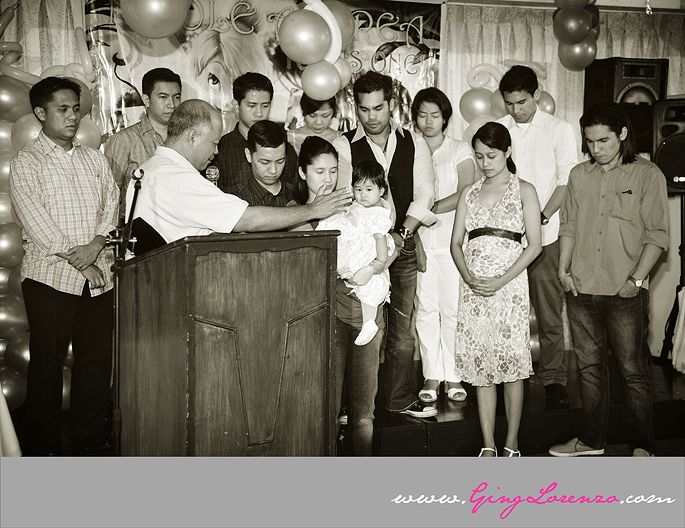 The host Jen Belen doing her thing.
While the guests were enjoying the program, I asked the birthday family for a short outdoor pictorial. Again, they're such a lovely family and I loved taking their pictures.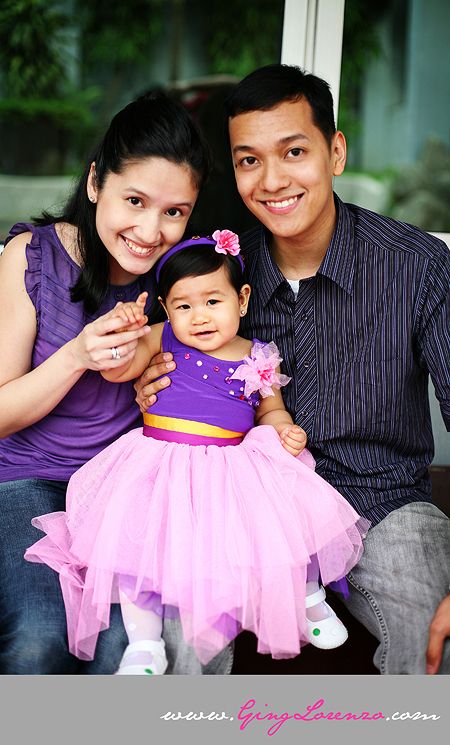 I love this one.:)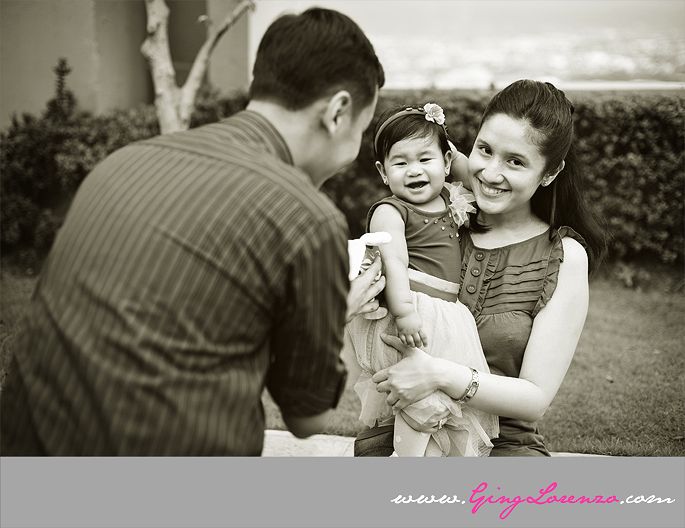 I loved Nixie's pink dress so much. I just had to take photos of it when she changed into her other costume.